Things to Do in Macon and Middle Georgia This Week (11/15 - 11/21)
Image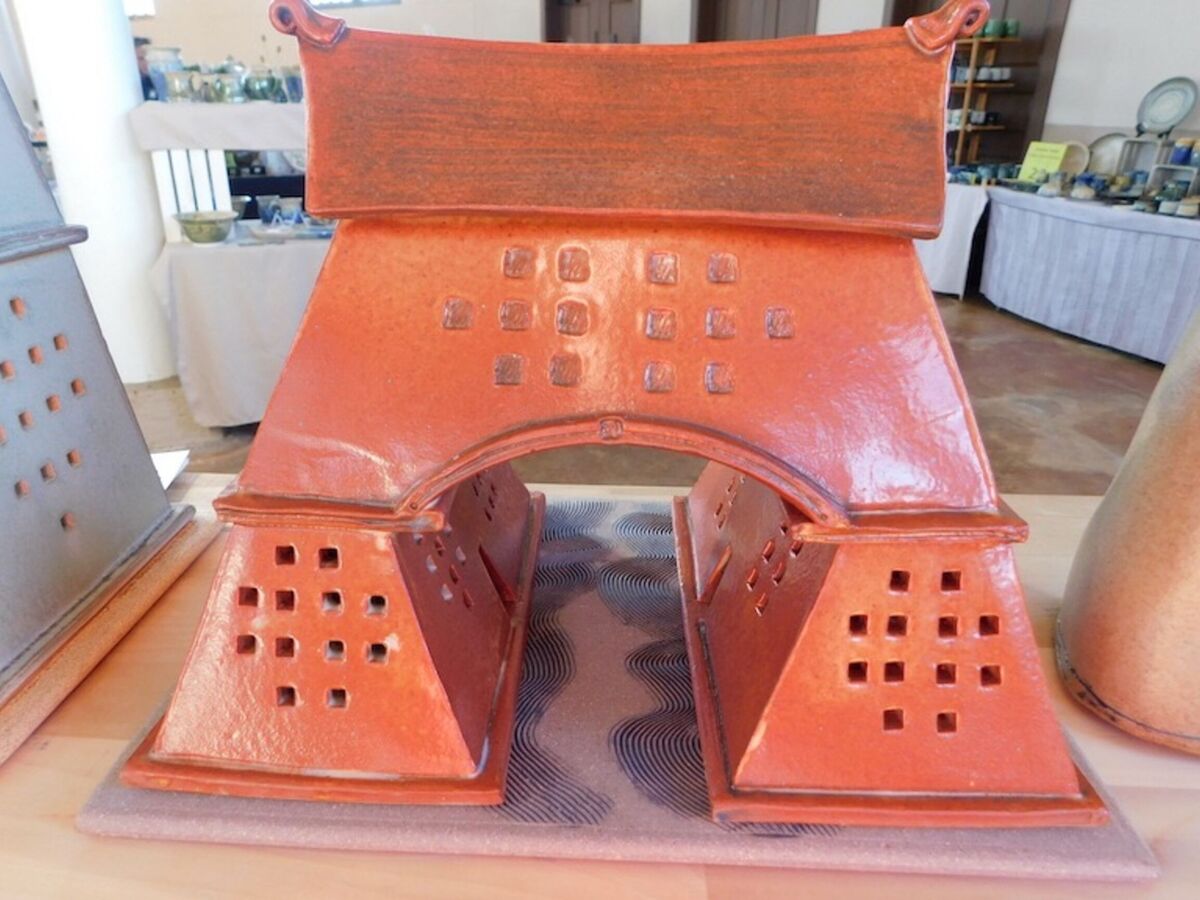 Monday, November 15th
McDuffie Young Artist Concert (7 - 8:30 p.m.)
Mercer University's Townsend School of Music will host this free concert that is open to the public. This concert series is meant to be a great introduction to classical music. This will be the last concert this year, with additional concerts taking place in 2022 on February 7th, March 28th, and April 18th. Doors will open at 6:30 p.m. in the Bell House Jennings Salon located at 315 College Street in Macon.
Tuesday, November 16th
Mercer Wind Ensemble Presents "Band Notes of November" (7:30 - 8:30 p.m.)
Hear the soothing music of flutes, piccolos, clarinets, and other wind instruments at this free concert hosted by Mercer's Townsend School of Music. There will be three conductors and an appearance by special guest conductor Emmanuel Johnson from Howard High School. This event takes place at Howard High School located at 6400 Forsyth Road in Macon and online at facebook.com.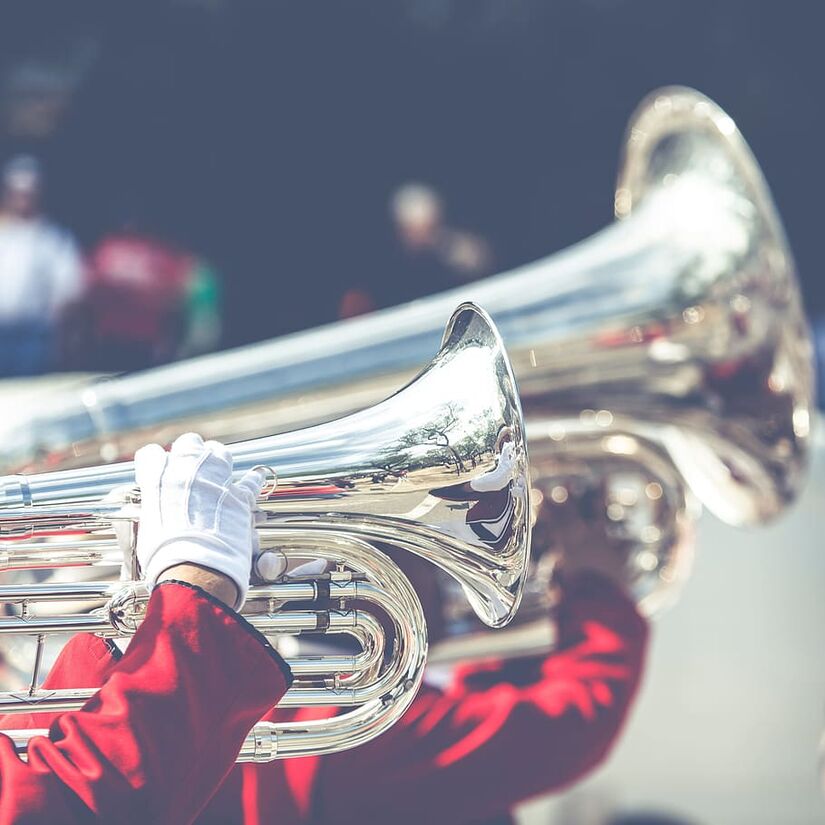 Wednesday, November 17th
Ramen Pop Up at The Society Garden (6 p.m.)
Satterfield's BBQ will be presenting this Ramen Pop Up Shop at The Society Garden for this night only. Ramen is of course a traditional Japanese dish with broth and noodles along with a meat and vegetables so it will be interesting to see how a quintessential southern barbecue restaurant like Satterfield's prepares it. The Society Garden is located at 2389 Ingleside Avenue in Macon.
Arctic Adventure in Hampton (6 - 10 p.m.)
This event is brought to the Atlanta Motor Speedway by World of Illumination and will include a "32-foot-tall snowman" along with holiday music and characters. The organizers claim this is the "world's largest animated drive-through light show". Tickets for this event cost $45 with unlimited passengers per vehicle and can be purchased at this link. The Atlanta Motor Speedway is located at 1500 Tara Pl in Hampton.
John Fogerty at Macon City Auditorium (8 p.m.)
John Fogerty was the lead singer, guitarist, songwriter, and one of the founding members of the band Creedence Clearwater Revival (CCR) along with his brother Tom Fogerty. Ticket prices start at $46.75 and can be purchased on Ticketmaster.com. Doors open at 7:00 p.m. and the show begins at 9:00 p.m. The Macon City Auditorium is located at 415 1st Street in Macon.
Thursday, November 18th
Happy Hour at Fire & Ice (4 - 6 p.m.)
Come shop thousands of ceramic and glass art pieces while enjoying a glass of wine. Sarah Tinsley Parker will also be on hand with a handmade jewelry trunk show according to the Macon Arts Alliance. This event takes place in the Round House at Carolyn Crayton Park located at 115 Willie Smokie Glover Drive in Macon.
The Academy for Classical Education Orchestra Concert (7 - 8:30 p.m.)
This will be the first concert of this institutions 2021-2022 school year and include beginning and intermediate junior orchestra students directed by Orchestra teacher Rachael Smith. There will also be adult musicians from the community joining at the end of this event to create a full orchestra according to the organizers. "The Sorcerer's Apprentice" and "Ode to Joy" are just a few of the pieces that will be played at this free concert. There will be a livestream of this event you can access at this link or you can get tickets for this event free from eventbrite.com. This event takes place in the Porter Auditorium at Wesleyan College located at 4760 Forsyth Road in Macon.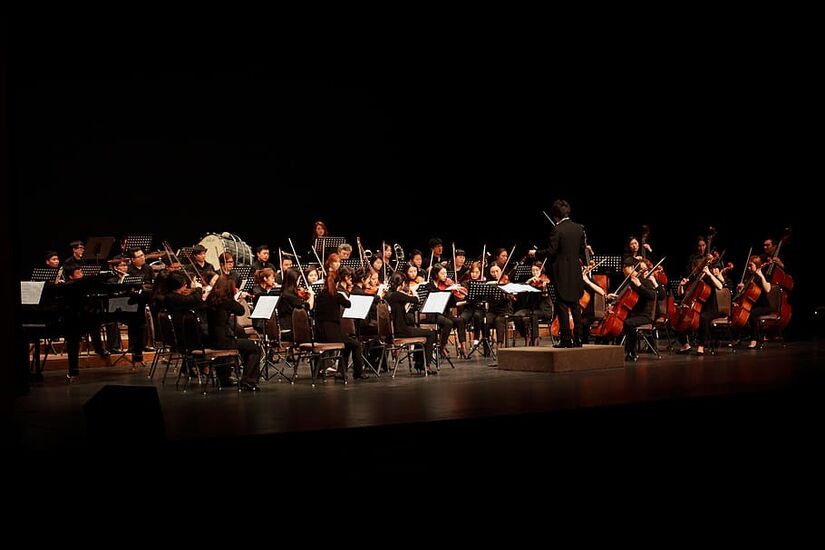 Friday, November 19th
Wine and Cheese Train in Cordele (9:00 a.m.)
Ticket holders will enjoy servings of cheese along with glasses of wine on this train ride from the Georgia Veterans State Park in Cordele. The SAM Shoreline train has 1949 vintage cars and will include a souvenir wine glass with ticket purchase. The train will start boarding at 5:15 p.m., depart at 5:30 p.m., and return at 6:45 p.m. Tickets are $89.99 per person plus tax and can be purchased at this link. Georgia Veterans State Park is located at 2459 US 280 West in Cordele.
Glow Buti Yoga with Elizabeth (5:30 p.m.) [Note: Start time has changed from 6:30 p.m.]
This event at Sparks Yoga is an all level, non-traditional yoga class that is a mixture of "yoga, cardio, tribal dance, conditioning, and deep abdominal toning", according the the organizers. For this event, participants will wear bright colors and arrive early to paint themselves to enjoy a glow in the dark experience. Sparks Yoga is located at 1044 Washington Avenue, Suite 106 in Macon.
Saturday, November 20th
A Very Crafty Christmas Holiday Bazaar & Vendor Show (9:30 a.m.)
This Holiday Bazaar and Vendor Show is hosted by auction house L.W. Benton Company and Delphia Moughon. It will take place at the Eston Altman Scout Center, also known as the Jones County Scout Center, located at 401 GA Highway 18 East in Gray.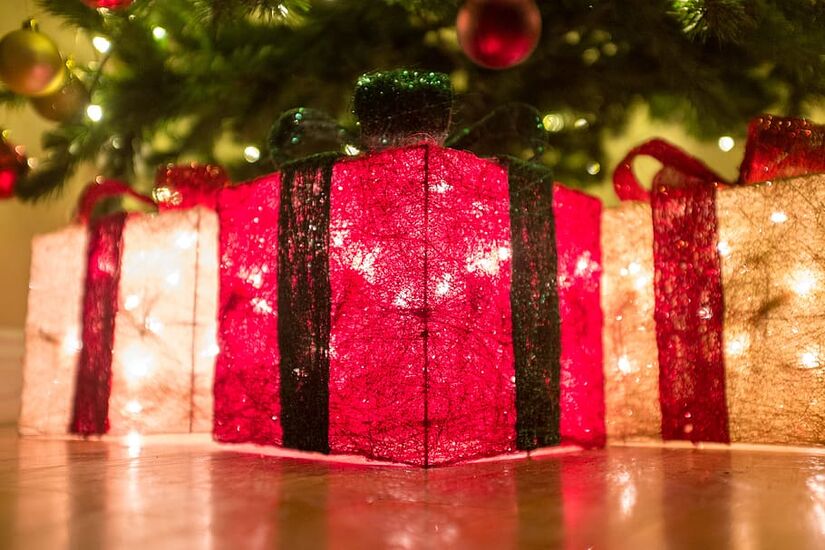 Better Together Middle Georgia Market (10 a.m. - 3 p.m.)
Roses Shamrocks and Thistles Crafts hosts this craft fair at VFW Post 6605. This family friendly event will include food, crafts, face painting, and local businesses selling their goods. VFW Post 6605 is located at 1011 Corder Road in Warner Robins.
Lockerly in Lights in Milledgeville (6 - 9 p.m.)
Visitors will drive a one mile loop of trees and displays lit up with colorful Christmas lights at the Lockerly Arboretum. Admission to this event is $10 per car (with a limit of 10 passengers) and payment of cash and checks are accepted. Lockerly Arboretum at 1534 Irwinton Road in Milledgeville.
The Tribe Macon Presents: LUX at Grand Opera House (8 p.m.)
LUX will feature artists of The Tribe Macon will be hosted by Christina Leon and star Coco Iman Starr, Akasha Giselle Vidalle, Yutoya Avaze Leon, Pynk Dime, and others. Tickets will cost $15 and can be purchased at this link. The Grand Opera House is located at 651 Mulberry Street in Macon.
Sunday, November 14th
16th Annual Skydog 75 Music Festival (12 - 5 p.m.)
This annual musical festival celebrates the "birthday, life, and music" of Duane Allman and benefits DePaul Daybreak, homeless ministry. Participants are invited to bring their own coolers and blankets. Unlike most festivals, attendees don't buy a ticket for this special event but will instead bring 10 or more of the following items for entry: Shampoo, Body wash, Conditioner, Bug Spray, Spray Deodorant, Sturdy Backpack, Paper Towels, Toilet Paper, White Distilled Vinegar, Liquid Laundry Detergent, 13 or 33 Gallon Trash Bags, or Adult Ankle and Crew Socks. This musical festival takes place in Caroline Cromer Park (Formerly Central City Park) located at 115 Willie Smoke Glover Drive in Macon.
Thanksgiving Song: Mercer Women's Chamber Choir and Mercer Singers (3 - 4 p.m.)
This event by Mercer University's Townsend School of Music will include "choral gems" sung by Mercer Singers and the Women's Chamber of Choir and with Dr. Stanley L. Roberts conducting, according to the organizers. This free event will take place on Facebook Live as well as in the McCorkle Music Building in Neva Lankley Fickling Hall located at 1501 Mercer University Drive in Macon.
More News from Macon