Interesting and Affordable Events in Macon and Middle Georgia (12/13 - 12/19)
Image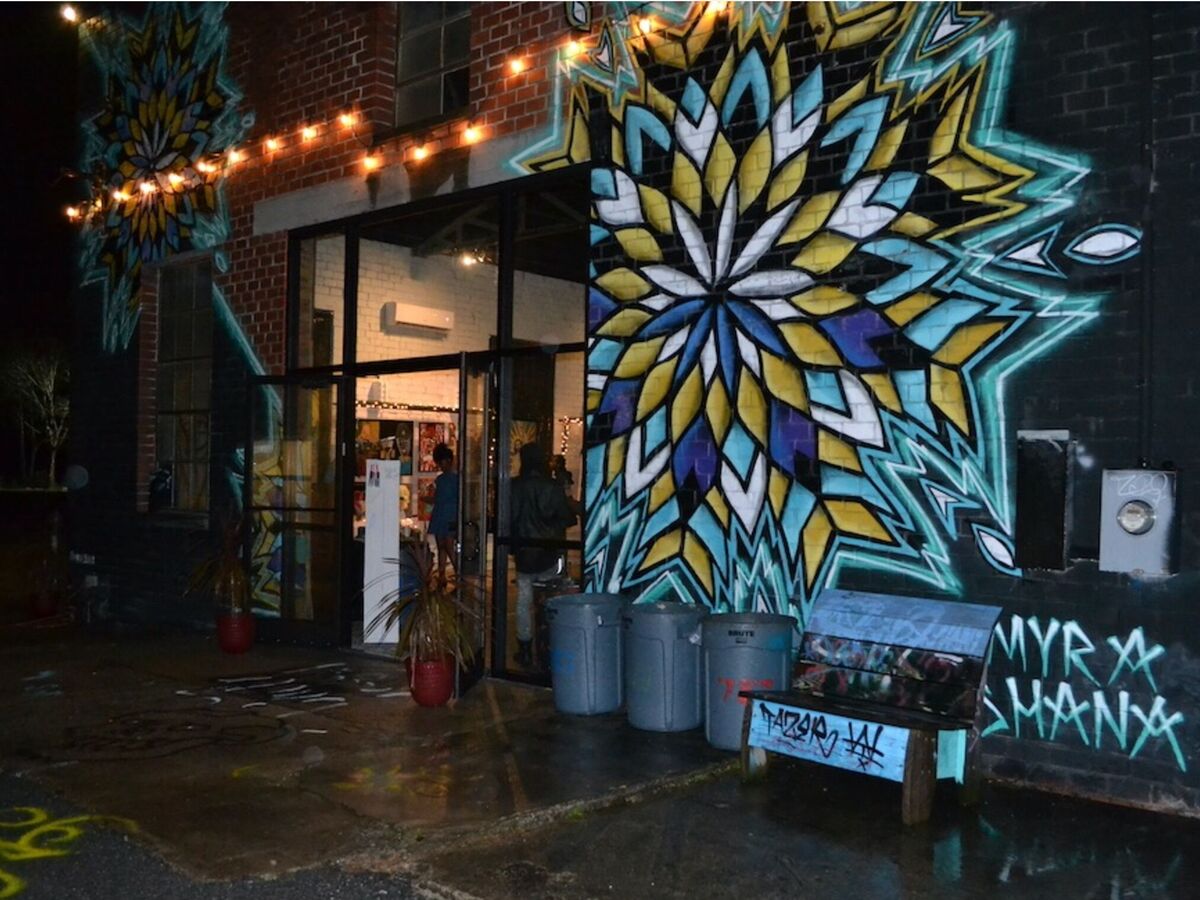 Monday, December 13th
Online Small Business Bookkeeping Webinar (10 - 11 a.m.)
NewTown Macon invites entrepreneurs to a free webinar over Zoom on Monday. Macheita Adams, NewTown's Portfolio Manager & Accounting Consultant, will be the educator and host. Adams will review accounting software, creating reports, and more. Participants must register in advance at this link. They will then receive an email about how to join the webinar.
Unlimited Activities (Monday Special!) at Rigby's Entertainment Complex (4 - 10 p.m.)
Rigby's Entertainment Complex has Monday specials for game lovers. For $22 you get unlimited skating, bowling, laser tag, billiards (restricted to players 21 years or older), and mini golf. Or you can choose unlimited arcade play (green swipers only with no points awarded) for the same price. Rigby's Entertainment Complex address is 2001 Karl Drive in Warner Robins.
Tuesday, December 14th
Storytellers Presents "Guess Who's Coming to Dinner" Featuring Ken Blair and Gibran Stephens (6:30 - 9 p.m.)
Everyone has had a moment when they felt excluded from or included in a group of people. This Storytellers Macon event will give you a chance to tell your story. Anyone has a chance to sign up to tell a short, true story that has something to do with the theme. The theme for this event will revolve around connections, being included or excluded, and the ways we share our time with each other. Ken Blair is the featured storyteller for this event, an education specialist at Mercer University. Storytellers Macon's stories are not censored so they may not be suitable for all ages. This event will take place at Grant's Lounge at 576 Poplar Street in Macon.
Music Therapy - Live at JBA ( 9 p.m. - 1 a.m.)
The therapeutic benefits of music are well known around the world. This interactive event is hosted by Joe Palmer, Marcus Reddick, and Kenny Ray Williams. Attendees can bring their own instruments to JBA to jam with other middle Georgia musicians. JBA is located at 499 MLK Jr. Boulevard in Macon.
Wednesday, December 15th
JBA Jazz Wednesdays (9 p.m. - 12 a.m.)
JBA has a night of live Jazz with Adam Hendley every Wednesday. There are "diddily bops and molly wops" promised by the organizers of this event. There will also be a themed drink special. JBA's address is 499 MLK Jr. Boulevard in Macon.
Thursday, December 16th
PixelArt with Perler Beads (3 - 5 p.m.)
Middle Georgia Regional Library and Aimee Wilds invite you to make art with colorful perler beads. Wilds is the new teen specialist for Washington Memorial Library. Food and activities throughout the library will celebrate the launching of the James Webb Space Telescope. Washington Memorial Library's address is at 1180 Washington Avenue in Macon.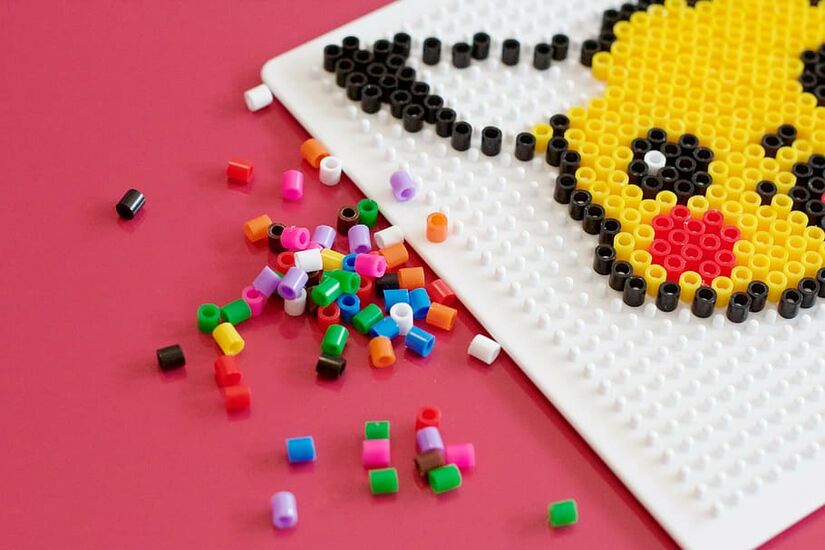 Friday, December 17th
Hiking 101 Workshop at Ocmulgee Outfitters (6 p.m.)
Reagan of Ocmulgee Outfitters will teach basic features of both solo and group hiking. The class will teach how to be prepared, select hikes, and what supplies are needed to hike safely. This class is open to anyone and will last 1-2 hours. Ocmulgee Outfitters is located at 565 Poplar Street in Macon.
Downtown Tacky Christmas Crawl (5 - 11 p.m.)
Macon Beer Company and Just Tap'd - Macon invite you to downtown Macon while wearing your tackiest sweater. The Downtown Tacky Christmas Crawl starts at Just Tap'd - Macon where participants will pick up a Tacky Crawl Card. Participants will get a punch on the card at Ocmulgee Brewpub, Macon Beer Company, Reboot Retrocade and Bar, and Fall Line Brewing Co. Returning your punched card to Fall Line Brewing Co. will possibly win you a $100 Fall Line Brewing Co. gift card. Ocmulgee Brewpub's address is 484 2nd Street in Macon.
"The Princess Bride" at Grand Opera House (7 - 9 p.m.)
The Grand Opera House invites you to come watch the hilarious and heartwarming "The Princess Bride". Tickets to this special event cost a very reasonable $5 per person and can be purchased at this link. The novel "The Princess Bride" is based on was written for the author's daughters. That same author, William Goldman, also wrote the screenplays Butch Cassidy and the Sundance Kid (1969) and All the President's Men (1976), according to Wikipedia. The Grand Opera House's address is at 651 Mulberry Street in Macon.
Saturday, December 18th
CANCELLED Family Christmas Hike at Brown's Mount (10 a.m.)
Ocmulgee Outfitters invites your family out in festive Christmas clothes for an easy 1.5 mile hike at Brown's Mount. The organizer promises fun Christmas themed family activities. The hike's starts at Brown's Mount's trailhead parking lot located at Joe Brown Drive in Macon.
The Douglass Theatre Presents…"Holiday Treats" - Three Christmas Movies for Free ( 3 - 8:30 p.m.)
The Douglass Theatre invites you to their historic venue to enjoy three, free films. "Polar Express 3D" will start at 3 p.m. "Jingle Jangle: A Christmas Journey" will start at 5 p.m. Finally, the classic "It's a Wonderful Life" starts at 7 p.m. The Douglass Theatre's address is 355 MLK Jr. Boulevard in Macon.
Christmas with John Berry: The Silver Anniversary Tour at The Grand Opera House (7:30 p.m.)
John Berry has been performing at The Grand Opera House at Christmas for many years. This will be his 25th year of bringing his golden voice to middle Georgia families. This concert will be a Christmas celebration for all attendees. Buy tickets at this link while they last. The Grand Opera House's address is 651 Mulberry Street in Macon. 
Sunday, December 19th
Public Ice Skating at the Macon Centreplex (12, 2 and 4 p.m.)
The Macon Centreplex will allow the public to ice skate during three hour-long sessions on Sunday. Tickets and skate rental cost $7. Buy tickets online at this link or at the Macon Centreplex box office. The Macon Centreplex is located at 200 Coliseum Drive in Macon.