Wisdom of the Aged: Centenarian Ms. Flora Mae White
Image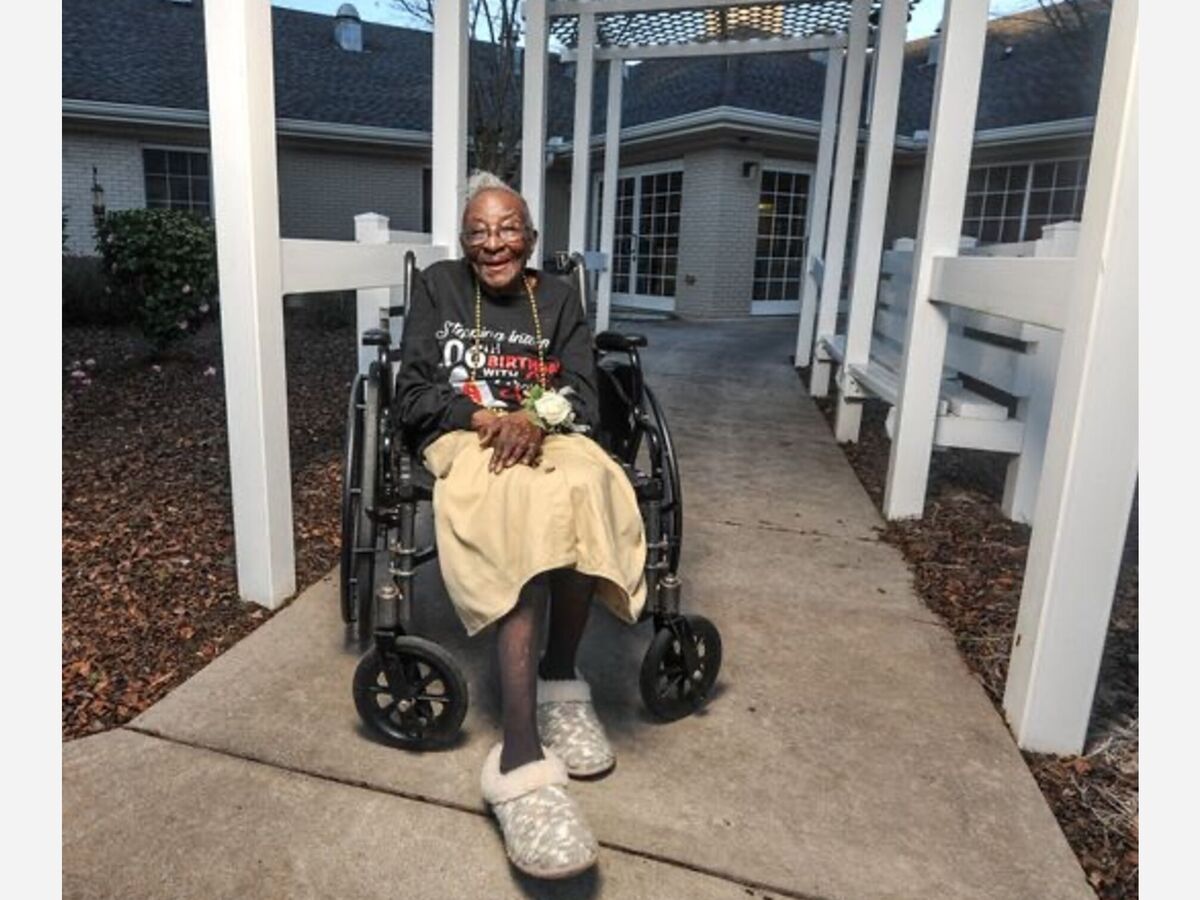 Ms. Flora Mae White recently had a birthday on December 12th. She is now 106 years old. Living more than 100 years means that you have a perspective few others have had.
Ms. White shares her secret to living a good life with anyone who asks. Her personal motto is simple but profound:
"Treat people right and the way you want to be treated and blessings will surely follow."
Ms. White was born on December 12th, 1915 in Putnam county. Her parents were Joe Sidney and Bessie Ross-Rainey, who had five children in total. Ms. White was the oldest of the children and also the last one living.
Ms. White married Mr. Tom White and they were together for 45 years before Mr. White passed in January of 1985. They had two children who have unfortunately both passed on.
Ms White moved to Macon over eighty years ago. She has been a member of Saint Luke Baptist church for over seventy years. She faithfully served on the missionary board during that time.
Ms. White was able to live by herself until she was 99-years-old. Since October 2015 she has lived at PruittHealth - Peake in Macon. While at the facility, Ms. White has continued to show herself friendly and has made many friends there. Her reputation as a stranger to none and a friend to all is well known by all that know her.
Ms. White's strong faith and love for God has gotten her through many difficult times. Earlier in 2021 she got sick with COVID-19 but was able to recover from the dangerous illness.
The elderly in middle Georgia have lived through so many turbulent times. They have seen great advances in technology and knowledge. They have also seen history repeat itself in ways they had hoped our country had moved past.
Middle Georgia Times hopes to encourage younger people to listen to the their elders. Many of the stories they have to tell are still untold. The wisdom the elderly have can help us create a better future for all based on their knowledge. 
Editors Note: This article is an adaptation of a social media post by DSTO Moore. Moore is a talented photographer, writer, and artist. Moore believes in showing appreciation for people while they are living. He describes this as giving people flowers while they still can smell them. Moore photographed Ms. White on her birthday this past Sunday. 
Do you know someone whose story needs to be told? Email Middle Georgia Times at MiddleGaTimes@gmail.com and let us know about them.