H&H Soul Food Restaurant a Reminder of Macon's Southern Rock History
Image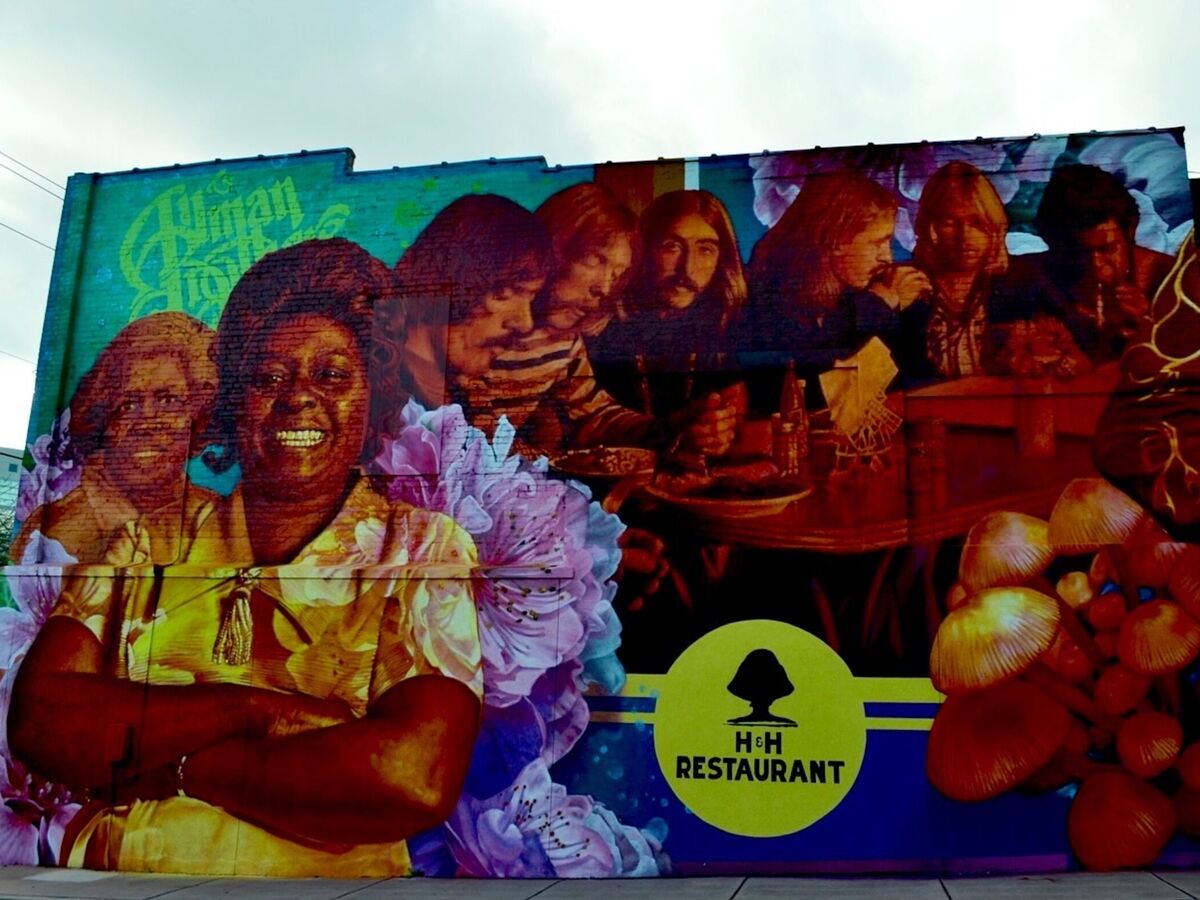 The H&H Soul Food Restaurant has a very special part in Macon's history. Inez Hill and "Mama" Louise Hudson founded this restaurant in 1959. The Allman Brothers Band and the founders of H&H developed a special friendship that lasted many years. Other southern rock artists of the time also discovered the delicious southern food served at H&H because of The Allman Brothers Band.
In late 2021 Steven Teller of Steven Teller Arts began painting a large, colorful mural on the side of H&H. The mural features Hill and Hudson and the members of Allman Brothers Band.
Teller currently lives in Vilano Beach, Florida. For the last few years he has been busy painting murals across the country.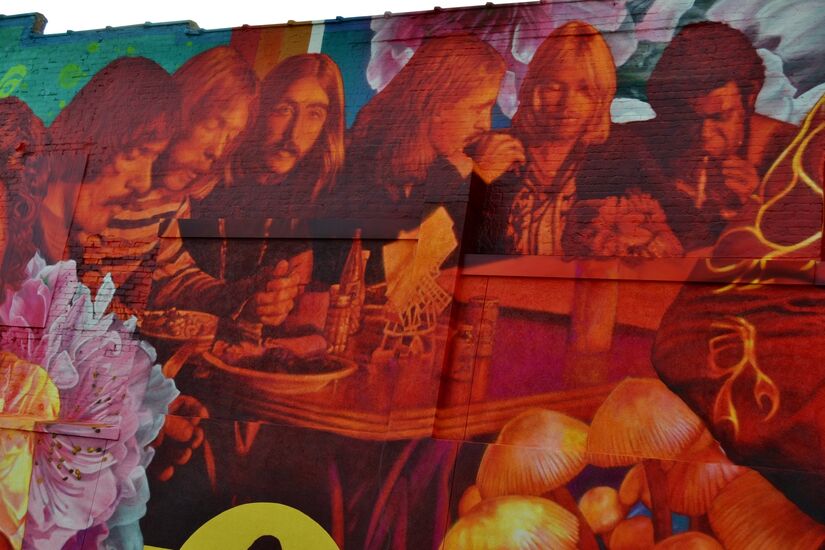 Teller has been independent minded since attending Montessori school as a young man. The Montessori method of education ecnourages children to develop their own natural interests. Teller cites this as an influence on him choosing a career in the arts.
Teller became familiar with Macon as a student at Savannah College of Arts and Design. He started down the path of being a successful entrepreneur selling prints of his art at concerts.
"I was just selling prints of like Bob Weir prints [one year] and the next year I did a Greg Allman print and sold a hundred or so of them. And I was like, with a crowd of 10,000 people that means I can sell to this many people. So I started doing that, going to concerts and selling stuff," Teller said.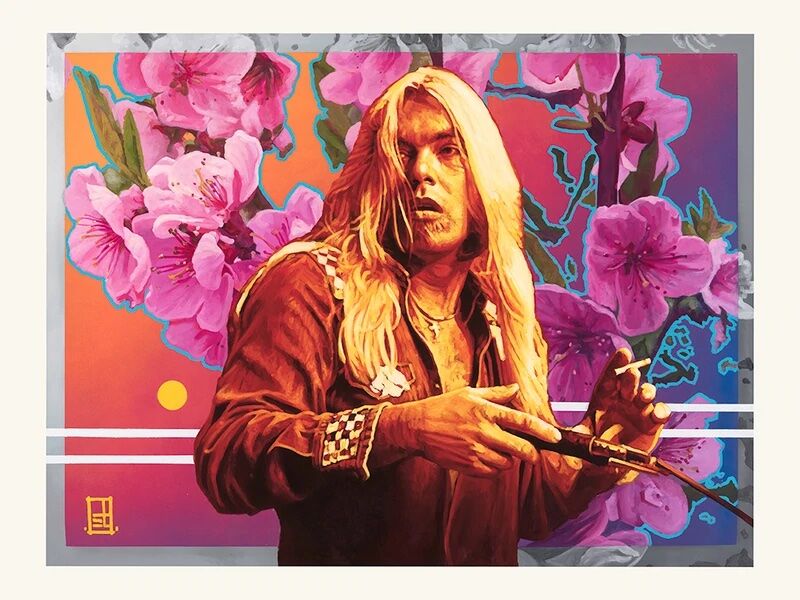 It was through one of his prints of Allman that Teller believes someone at H&H first became familiar with his art. Teller also worked in studios but found that it was harder to get an audience for his artwork that way.
"In the studio it's tough to get the work out [and] get eyes on it. So I was always like painting big, painting murals early in 2013, 2014. I was growing into painting murals more and so then [and] I needed like one business pivot. It was starting to gain traction when I'd done a few and every mural I was doing was like a billboard for another mural," said Teller.
Teller has now painted murals throughout the country. You can find his murals in Florida (Miami, Orlando, St. Augustine, Jacksonville, Tallahassee), Tennessee (Chattanooga, Memphis), Chicago, New York City, and in Colorado and California.
Teller also has a message for others artists who are starting their careers or that are hoping to make a living from their art:
"I started doing this and then it kind of grew into its own thing. I watched it grow and [realized] it's really more about dedication. Being able to do it is one thing, with skill and technique and all that, but it's all about dedication and practice, too."
H&H Soul Food Restaurant and Teller's mural can be found at 807 Forsyth Street in Macon.