Open Streets Macon - Houston Avenue (Rescheduled from 3/12)
Image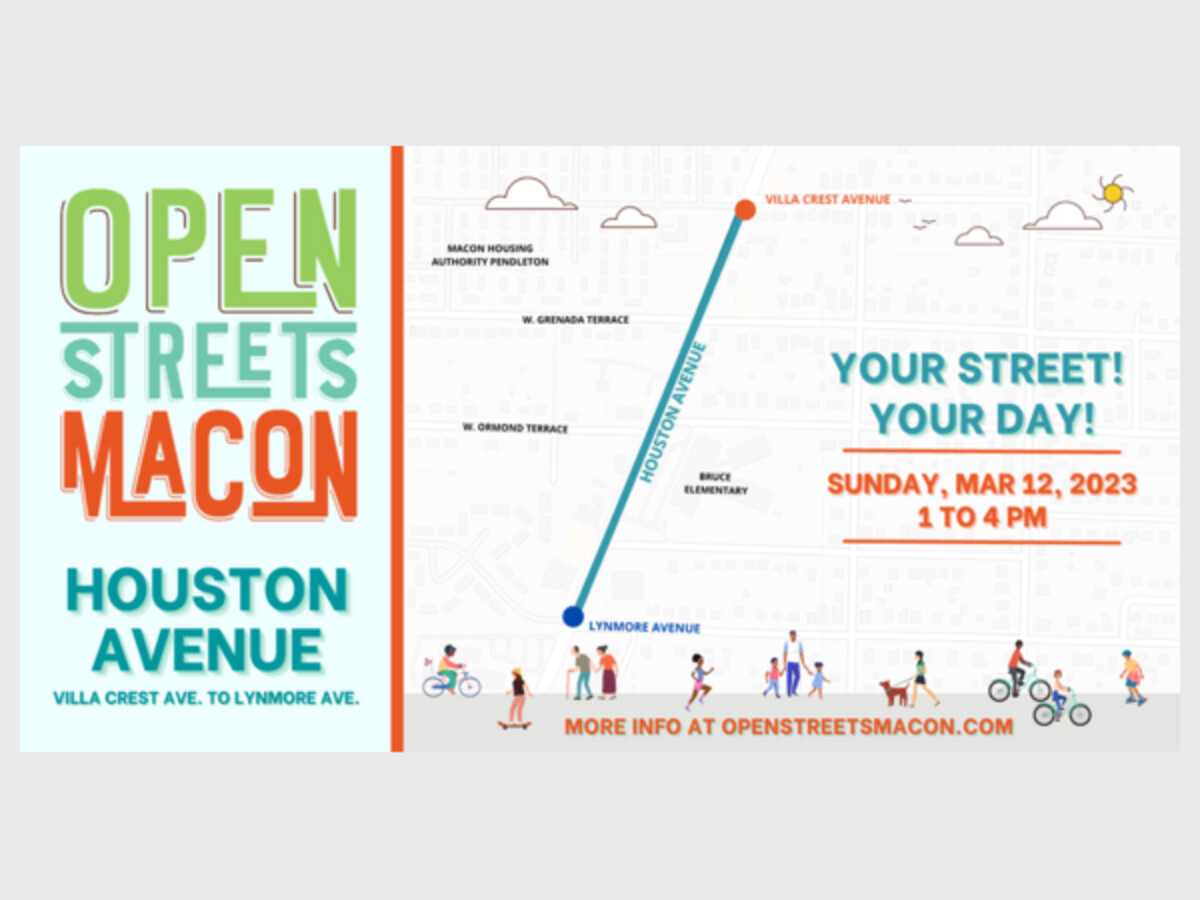 Bike Walk Macon is bringing another event for the community to Houston Avenue on March 12th from 1 until 4 p.m. for another Open Streets Macon.
These free events close off certain streets around Macon and allow the community to experience what it would feel like to have more open and walkable spaces in the city.
Bike Walk Macon also seeks to educate people about pedestrian and cycle safety and also influences local government to take action to make the city safer for those who want to travel without the use of cars and other vehicles.
Houston Avenue from Villa Crest Avenue to Lynmore Avenue
Macon, GA
United States