GABBAfest Music Festival 2023 (9/21 - 9/24)
Image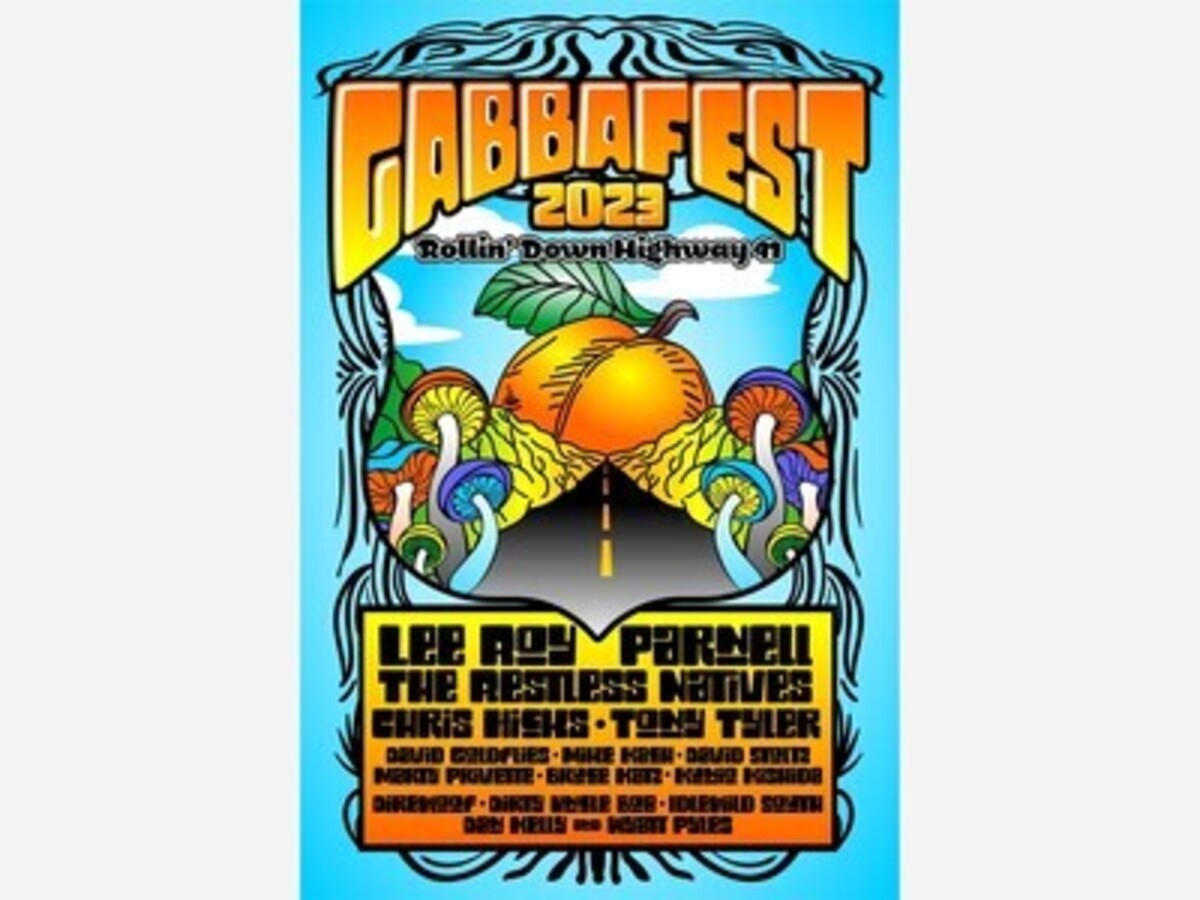 The Allman Brothers Band inspired music festival GABBAfest is back in Macon again this year and will take place from Thursday, September 21st through Sunday, September 24th.
GABBAfest an annual, multi-day event presented by the Georgia Allman Brothers Band Association. The festival features special events and  live music performances that take place at various venues around Macon.
The following list of events are scheduled to take place this year during the four day festival as part of GABBAfest 2023:
Thursday, September 21st: 
The GABBAfest kick-off will take place at Gallery West. At this special event, recording artist/singer/songwriter/producer/guitarist Kunio Kishida will perform. Kishida is a huge ABB fan, owns Duane Allman's first electric guitar, and is well-known for skillfully playing ABB's songs. 
Gallery West is an art gallery owned by Kirk West and his wife Kirsten West that features Kirk West's photography of famous musicians including the Allman Brothers Band, Muddy Waters, Tom Waits and more. West was recently inducted into the Iowa Rock 'n Roll Hall of Fame.
Also on Thursday, the GABBAfest Members Showcase will take place at the Capitol Theatre (382 2nd Street) starting at 7 p.m. with a performance from Chris Hicks and other talented musicians who are also proud GABBA members. The showcase will be hosted by Idlewild South, an Allman Brothers Tribute band and tickets for the GABBAfest Members Showcase cost $15 on the See Tickets website.
Friday, September 22nd: 
GABBAfest 2023 will include a Friday show at the historic Grand Opera House (651 Mulberry Street) which will feature live performances from Lee Roy Parnell and the Tony Tyler Band, who will open, and closer Lee Roy Parnell. 
Afterwards, the Official GABBAfest Aftershow will take place at Grant's Lounge (576 Poplar Street) and guitarist Shane Pruitt and his band Hurt & Skip will be playing blues and Southern rock and roll music. Previously, Chris Hicks & Friends were set to perform but, due to unforeseen circumstances, they will not be appearing this year. Tickets (for those without a GABBAfest wristband) will cost $15 at the door.
Saturday, September 23rd: 
On Saturday, the GABBA Members Jam will take place at the ABB museum The Big House Museum (2321 Vineville Avenue). This event will be hosted by the fantastically named Dirty Uncle Bob.
Also on Saturday, GABBA's Tribute to Dickey Betts will take place at Grand Opera House and will be hosted by ABB tribute band The Restless Natives. This show will feature performances from musicians David Goldflies, Chris Hicks, Mike Kach, Bruce Katz, Kunio Kishida, Lee Roy Parnell, Marty Privette, David Stoltz, and Tony Tyler.
The Restless Natives recently performed ABB's "Blue Sky" at The Society Garden's 420 Fest
Sunday, September 24th:
The Sunday Hangover is a concert event that will feature live music from DireWoof along with Wyatt Pyles and Dan Kelly. It will take place at The Big House Museum.
There may be other events not listed above that are associated with this year's GABBAfest and this post will be updated with them as soon as possible if so.
Tickets to the GABBAfest 2023 performances at the Grand Opera House start at $70 and can be purchased online at Tixr.com.