Top 10 Movies Connected to Macon
Image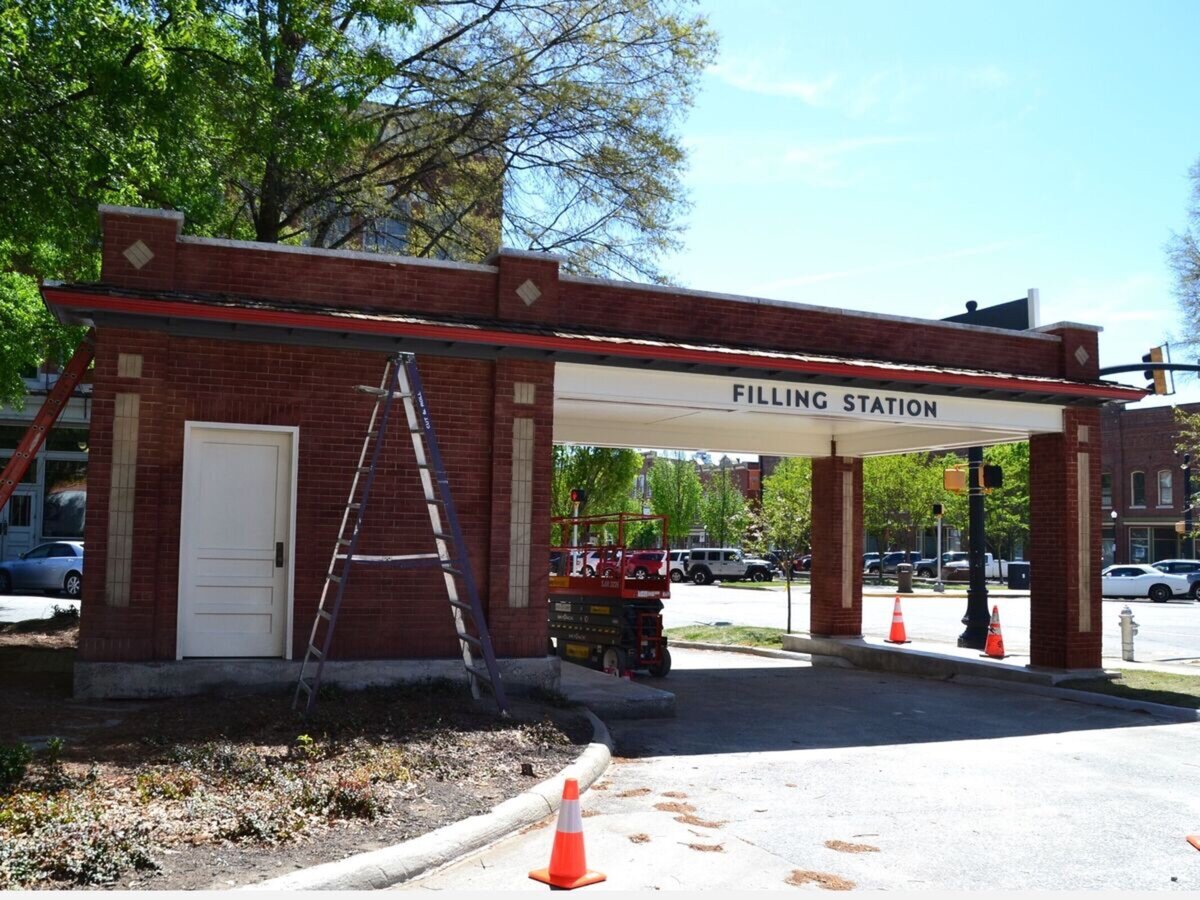 The following 10 movies were either filmed partially in Macon or otherwise had a strong connection to Macon according to movie review website IMDB.com. Macon has several "significant productions" every year that help generate $4 to 5 million dollars according to Aaron Buzza, Vice President of Development for Visit Macon.
---
1. Black Widow (2021)
"Black Widow" grossed over $183 million dollars and stars Scarlett Johansson, David Harbour, and Rachel Weisz. Scenes for the movie were shot in Macon's Terminal Station, which served as a stand-in for New York's Grand Central Terminal. Of course this makes sense as they were both designed by the same architect, Alfred T. Fellheimer. The scenes in "Black Widow" filmed in Terminal Station take place early in the movie and sharp eyed viewers might be able to pick out the Tubman Museum and Sports Hall of Fame as well, according to an article in The Macon Newsroom.
2. Green Book (2018)
This movie is based on a true story about traveling through the deep south in the 1960s while being a minority. The Green Books were published to help African-American travelers find places to eat, sleep, and do business while traveling in the south where they wouldn't be harassed or run into trouble. The movie "Green Book" is categorized as a comedy-drama according to Wikipedia. Green Book is directed by Peter Farrelly and stars Viggo Mortensen, Mahershala Ali, Sebastian Maniscalco and many more and it grossed over $85 million dollars. While Macon is a significant location that the movie characters visit in this film, the scenes were actually filmed elsewhere.
3. Zombieland: Double Tap (2019)
This zombie-centered comedy stars Woody Harrelson, Emma Stone, and Jesse Eisenberg. Directed by Ruben Fleischer, who also directed the first Zombieland movie in 2009, Zombieland: Double Tap grossed over $73 million dollars for this movie took place on the Eisenhower Parkway Bridge.
---
---
4. I, Tonya (2017)
This "biographical sports mockumentary" film is about Tonya Harding, a very competitive ice skater who competed in the U.S. Figure Skating Championships, unfortunately for Nancy Kerrigan. I, Tonya was directed by Craig Gillespie, starred Margo Robbie, Sebastian Stan and others, and grossed over $30 millions dollars. Scenes in "I, Tonya" were filmed at the Macon Coliseum and some can be scene in the trailer below.
5. The First Lady (2022)
This drama television series premiered Showtime and is about three U.S. first ladies and the ways they impacted history. It features megastars like Michelle Pfeiffer, Viola Davis, and Gillian Anderson. The show portrays the hidden lives of Eleanor Roosevelt, Betty Ford, and Michelle Obama and was cancelled after one season. The production crew for the series were seen near St. Joseph's Church and on Poplar Street according to one website but unfortunately I couldn't find any further information about what scenes were actually filmed in Macon.
6. The Fate of the Furious (2017)
This is the eighth of The Fast and the Furious movies. Directed by F. Gary Gray and starring Vin Diesel, Jason Statham Dwayne "The Rock" Johnson, and Michelle Rodriguez, this film grossed over $226 million dollars. Scenes for "The Fate of the Furious" were filmed at the Middle Georgia Regional Airport when Dominic Toretto was escaping, according to IMDB.com.
7. Rampage (2018)
Starring Dwayne "The Rock" Johnson, Jeffrey Dean Morgan, and Naomie Harris, this film is about three animals getting infected with a dangerous disease and the fight to stop its spread. It is based on a video game also name Rampage. The movie Rampage grossed over $101 million. This movie also featured scenes filmed at the Middle Georgia Regional Airport.
8. Fast Five (2011)
The fifth Fast and the Furious film stars Vin Diesel, Paul Walker, Jordana Brewster, and, of course, Dwayne "The Rock" Johnson. The street racing protagonists are fighting for their freedom against criminal elements in this speedy movie. Fast Five was directed by Justin Line and grossed over $209 million dollars. Once again, this film also features scenes from the Middle Georgia Regional Airport.
9. Trouble with the Curve (2012)
This sports drama is about a daughter seeking reconnection with her sick father, a previously successful baseball scout, by helping him on a recruiting trip, according to IMDB.com. Clint Eastwood, Amy Adams, John Goodman, and Justin Timberlake star in this film directed by Robert Lorenz. Trouble with the Curve grossed over $35 million dollars. It makes sense that a movie about baseball was filmed at the iconic Luther Williams Field, which was once home to the Macon Braves from 1991 to 2002.
10. The 5th Wave (2016)
"The 5th Wave" is a sci-fi adventure movie about the results of several alien attacks on Earth and a sister trying to help her brother survive. This film grossed over $34 million dollars. It stars Chloë Grace Moretz, Matthew Zuk, and others and was directed by J. Blakeson. Scenes for this action packed movie were filmed on Cotton Avenue and Second Street.
---
---
More News from Macon