Fun and Interesting Events in Middle Georgia this Week (9/19 - 9/25)
Image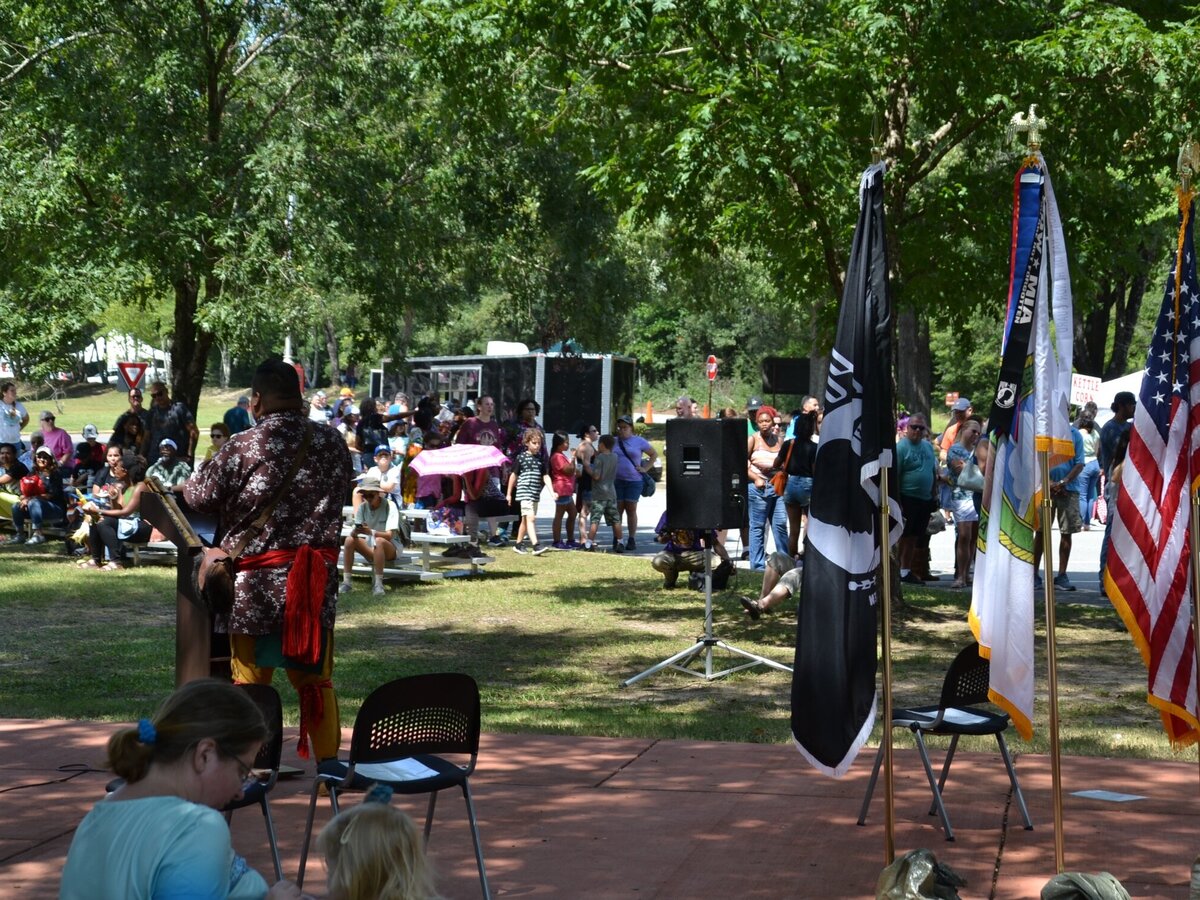 This weekend fans of The Allman Brothers Band will have plenty of events to attend in Macon throughout the week. There are plenty of other fun things to do in Middle Georgia this week as well as Finster Fest 2022 in north Georgia which would present a good opportunity for a day trip with family or friends.

---
Monday, September 19th
Five Star Kevin Brown Russell Henley Celebrity Clays Classic (9 a.m.)
The 34th annual Five Star Kevin Brown Russell Henley Celebrity Classic will take place on Monday. This event benefits the Rescue Mission of Middle Georgia, Macon Volunteer Clinic, and the Fellowship of Christian Athletes. The fundraising event starts with a clay shoot and includes an auction later on Monday and a celebrity golf tournament on Tuesday featuring Kevin Brown and Russell Henley as the celebrity tournament hosts. Registration is at 8:00 a.m. and the tournament begins at 9:00 a.m. Call (478) 960-3409 or email Jaime Cay for more information. The clay tournament takes place at Meadows Gun Club located at 1064 Rumble Road in Forsyth.
Tuesday, September 20th
Story Circles: Race and Culture in Your Generation (5 - 8 p.m.)
College Students (18 to 23 years of age) are invited to this free storytelling workshop by Wesleyan College and Storyteller's Macon. Attendees will learn about the tradition of telling stories to communicate and persuade and the importance of listening and cultivating your own stories. Workshop participants will also have a chance to be featured at a Storytellers Live: Wesleyan Collage event in November. Register online here for Story Circles which takes place at Wesleyan College Porter Auditorium located at 4760 Forsyth Road in Macon.
Tattnall Tuesdays Group Walk (6 p.m.)
Tuesdays are for walking with Tattnall Tuesdays where participants will enjoy a one-hour walk at the beautiful Tattnall Square Park. The organizers ask that you wear "appropriate fitness gear", bring water, and be able to walk 3 miles without stopping if you are interesting in taking part in this event. The Tatnall Tuesdays Group Walk begins in the Tattnall Square Park parking lot on Oglethorpe Street in Macon and takes place the third Tuesday of each month from March to June and from September to December.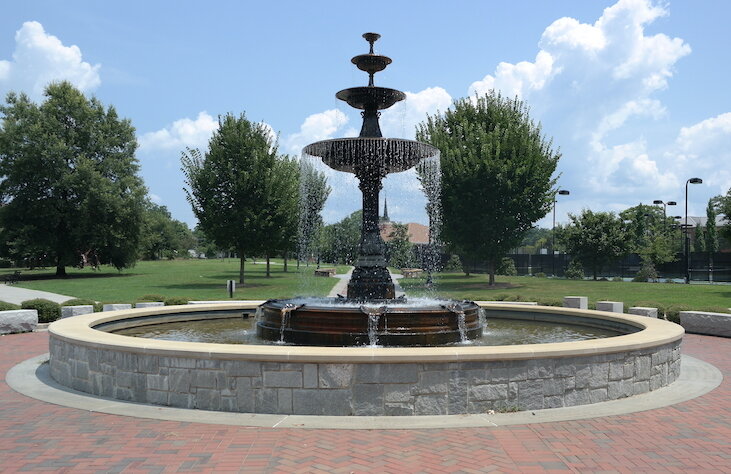 Wednesday, September 21st
Mx. Macon Pride Pageant (7 p.m.)
This year's Mx. Macon Pride Pageant is hosted by Georgia Equality and takes place Wednesday night at The Society Garden. The Mx. Macon Pride winners will also win a chance to be part of the upcoming 2022 Macon Pride festival week. Tickets for the Mx. Macon Pride Pageant are $10 at the door. The Society Garden is located at 2389 Ingleside Avenue in Macon.
---
---
Thursday, September 22nd
Open Streets Macon: Walnut/Clayton Porch Party (6 - 8 p.m.)
This porch party will take part in preparation for Open Streets Macon coming to Walnut/Clayton Street on November 6th. Attendees will get a chance to meet the Open Streets Macon team and free beverages will be served as well. Open Streets Macon events close down certain streets in Macon to allow neighbors to congregate while walking, biking, skating, dancing, or playing. The Walnut/Clayton Porch Party takes place at 196 Oak Haven Avenue in Macon.
Friday, September 23rd
GABBAfest 2022 at the Grand Opera House in Macon (7 - 11:30 p.m.)
GABBAfest 2022 will feature multiple events taking place throughout the weekend including two events at the Grand Opera House. GABBAfest is an annual Macon event that celebrates all things Allman Brothers and is presented by The Georgia Allman Brothers Band Association (GABBA). Friday's concert will feature The Danielle Nicole Band headlining with The EG Kight Trio opening. On Saturday night Brother & Sister featuring Vaylor and Melody Trucks will be headlining and Parts & Labor will open the show and the concert will include special appearances by guest artists-at-large Donna Hall and Shaun Oakley. The Grand Opera House lobby opens at 5 p.m. with the doors opening at 6 p.m. each night. The Grand Opera House is located at 651 Mulberry Street in Macon.
Rave, Rally, and Rights Night w/ DJ Auras (9 p.m.)
DJ Aura is coming from their home base in LA to Macon for this special event at JBA on Friday night. Music will start at 9 p.m. and MG4C will be on hand to help register voters (starting at 4 p.m.). JBA is located at 499 Martin Luther King Jr. Boulevard in Macon.
Saturday, September 24th
Historic Vineville Community Yard Sale in Macon (8 a.m. - 2 p.m.)
The Vineville Neighborhood Association invites you to a community yard sale in the historic Vineville Neighborhood on Saturday. Every yard with a a signs or balloons in front of the house will be participating in yard sale. Ingleside Village is conveniently located nearby and provides a few locations for lunch or shopping for art, furniture, and more. 
Road Trip: Finster Fest 2022 in Summerville (10 a.m.)
Finster Fest is a two-day folk-art festival that takes place on Saturday and Sunday in the quirky and creative Howard Finster's Paradise Garden. Over 60 artists will be on hand and there will be musical performances and guest presentations taking place throughout the weekend. General admission is $5 at the door and VIP tickets are $125 and can be purchased online. Howard Finster's Paradise Garden is located at 200 N. Lewis Street in Summerville.
Perry International Festival (12 - 8 p.m.)
Historic Downtown Perry will be celebrating international cultures on Saturday "through dance, song, food, shopping and art." Representatives from over 20 countries will be on hand and there will be demonstrations, entertainment, and more family-friendly fun. For more information about the Perry International Festival email Anya Turpin with the City of Perry Government. The festival will take place at 800 Carroll Street in Perry.
GABBAfest 2022 Members Jam (12 - 4 p.m.)
The GABBA 2022 Members Jam is a part of GABBAfest 2022 and will feature music from The Restless Natives with special guests artists-at-large Donna Hall and Shaun Oakley. The Big House Museum, which is filled with historical artifacts that will fascinate any Allman Brother Band fan or history buff, will also be open from 11 a.m. until 6 p.m. The Big House Museum is located at 2321 Vineville Avenue in Macon.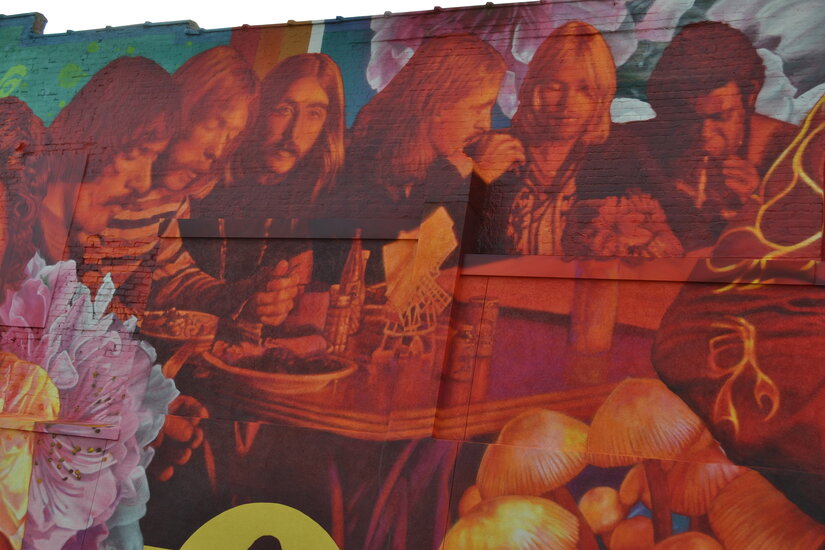 Sunday, September 25th
GABBAfest - Sunday Hangover at the Big House (1 -4 p.m.)
After a long weekend of celebrating the legacy of the Allman Brothers Band, the last event of GABBAfest 2022 takes place on Sunday afternoon. The Restless Natives and the very talented Dave Cole's All Star Band will perform at the Big House Museum which is located at 2321 Vineville Avenue in Macon.
---
---
More News from Macon