Live Music and Entertainment in Macon this Weekend (10/28 - 10/30)
Image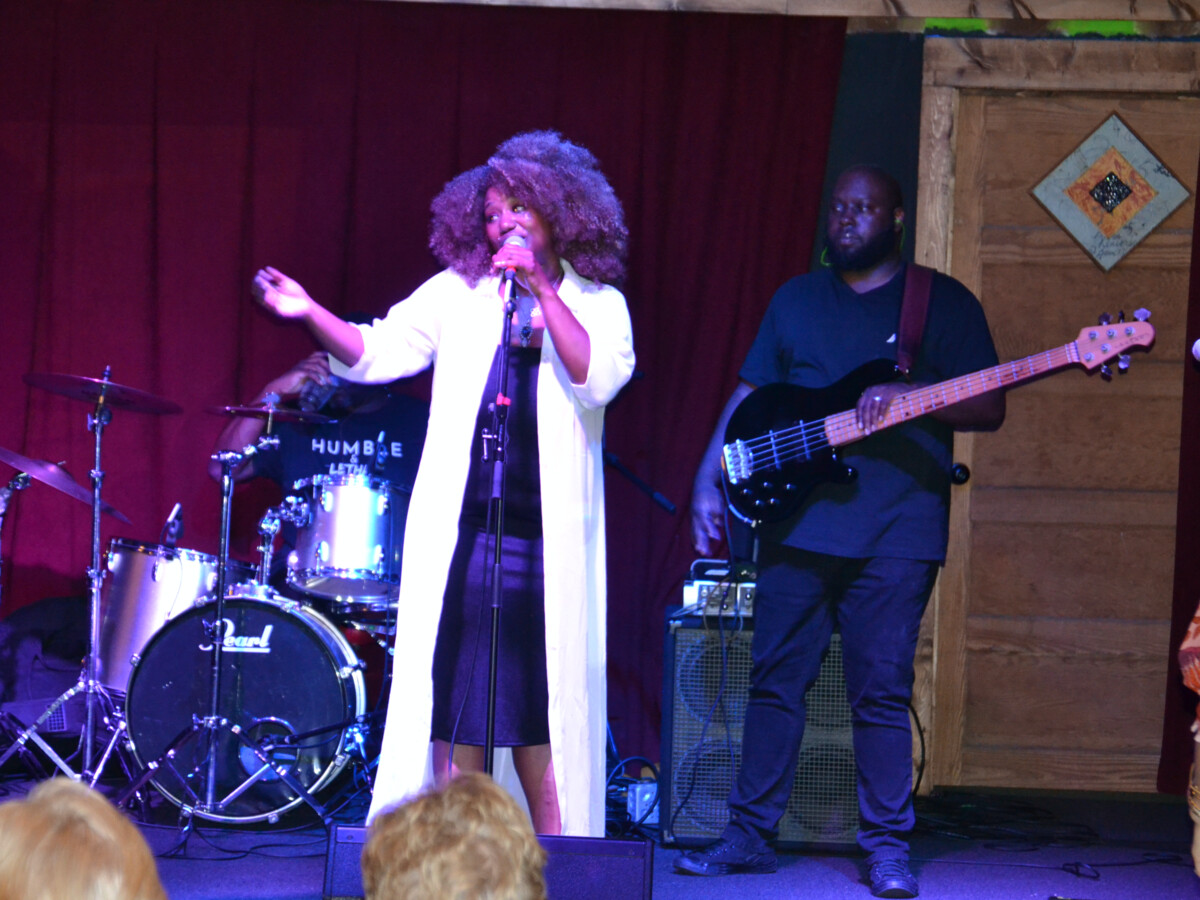 There are many music and performance venues in Macon where you can usually find live music and entertainment. This article features just a few of the events taking place this weekend.
---
Friday, October 28th
Tribute - A Celebration of the Allman Brothers Band at Grant's Lounge (9 p.m. - 1 a.m.)

The Allman Brother Band is a big deal in Macon and this event will pay tribute to their oversized impact both locally and internationally.
Tickets cost $10 (plus fees) in advance and $15 at the door. Grant's Lounge is located at 576 Poplar Street.
Halloween at The Mac feat. Dru Hill and Final Draft at the Macon Arts Center (9 p.m.)
Dru Hill is a R&B group who sing soul, hip hop soul, and gospel. Dru Hill has recorded seven Top 40 hits and won a Soul Train Music Award for Best R&B/Soul album.
This concert is for audiences 21 and up. Tickets cost $50 to $70 and doors open at 8 p.m. The Macon Arts Center is located at 4571 Houston Avenue.
A Night of Miles and Roy feat. The Pressley Collective at A Brooke Haven Lounge (9 p.m.)
The Pressley Collective is a band of "talented musicians from Atlanta and Macon". They will be performing the music of Miles Davis and Roy Hargrove.
A Brooke Haven Lounge is a cocktail lounge where you can often listen to live music and the dress code is at minimum business casual.  A Brooke Haven Lounge is located at 401 Cherry Street.
The Woofs Halloween Show at JBA (10 p.m.)
The Woofs will perform their last show of the year on Friday. The audience is encouraged to dress up in their best Halloween costumes (and might win their bar tab for the best costume).
There is no cover charge for this event. JBA is located at 499 MLK Jr. Boulevard.
---
---
Saturday, October 29th
Sean Solo at Marrow 41 (7:30 p.m.)
Sean Solo is a musician from Macon whose music is a blend of pop and classic rock.
Marrow 41 is a restaurant with a "chef driven menu" and is located at 7248 Alexander Court.
Carrie The Musical at Macon Little Theatre (8 p.m.)
This horror musical is based on Stephen King's book "Carrie" and deals with the dangers of bullying. This show does contain adult material so is for mature audience members only. 
Tickets cost $25. The Macon Little Theatre is located at 4220 Forsyth Road.
Trufflelina with special guest Chrysler 3000 at Grant's Lounge (9 p.m.)
Trufflelina is a rock/punk/experimental band that sounds similar to Frank Zappa with a bit of Grateful Dead thrown in for good measure. They will be covering Black Sabbath and Ween during their performance on Saturday. 
Tickets cost $10 plus fees. Grant's Lounge is located at 576 Poplar Street.
Halloween Show with Choir of Babble at JBA (10 p.m.)
Choir of Babble formed in 2016, have toured across the Southeast and also have release two albums.
There is no cover charge for this event. JBA is located at 499 MLK Jr. Boulevard.
Choir of Babble's music video for "Cry Little Sister" features scenes from the iconic Rose Hill Cemetery in Macon
Halloween Party with 8 Second Ride at The Crazy Bull (10 p.m.)

8 Second Ride is a 5-piece "modern country band" based out of Middle Georgia. This event will also serve as The Crazy Bull's annual Halloween Party and will feature a costume contest with cash prizes for the winners. Attendees must be 18 to enter and 21 and up to drink.
The Crazy Bull is located at 473 2nd Street.
The Brown Goose at The Hummingbird Stage and Taproom (10 p.m. - 2 a.m.)
The Brown Goose is a Indie rock band from Tallahassee Florida.
There is $5 cover charge for this event. The Hummingbird is located at 430 Cherry Street.
Sunday, October 30th
Big Gospel Explosion 2022 (3 p.m.)
This event is a community fundraiser for H.T.H. Touch of Love Food Pantry and will feature the HTHLC Mass Choir, The Sensational Jubilees of Macon, GA, Pastor Lee Wound and Divine Voices, New Silver Stars, Blessed and Highly Favored of Warner Robins, Bubba and the Zionnaires, and Men of Faith. 
Donations and non-perishable food items will be greatly appreciated. This event takes place at Healing the Hurt Life Center located at 776 Holt Avenue.
RESCHEDULED TO 11/13 - Praise for Hayes at The Society Garden (4 p.m.)
This benefit concert is for David Hayes, a local musician and builder of guitar amps who was recently diagnosed with cancer. Some of the musicians who will play include: Members of Stillwater, Mt. Pilot, and Gypsy Train, and others as well. There will also be a raffle drawing for a Danny Broyles custom made guitar ($15 for one entry, $25 for three entries) with the winner being chosen Sunday.
General admission tickets will be $10 at the gate and all proceeds will benefit the David Hayes Fund. Society Garden is located at 2389 Ingleside Avenue.
Choral Society of Middle Georgia and Mercer University present "Our Spirits Sing" at Mulberry Street United Methodist Church (4 - 6 p.m.)
This concert will be all about "love, joy, yearning, hope, thanksgiving, and peace" and will be conducted by Dr. Stanley Roberts, the Arthur Lowndes Rich Director of Choral Conducting.
Tickets cost $10. The Mulberry Street United Methodist Church is located at 719 Mulberry Street.
---
---
More News from Macon