Fun Events Happening in Macon this Week (12/12 - 12/18)
Image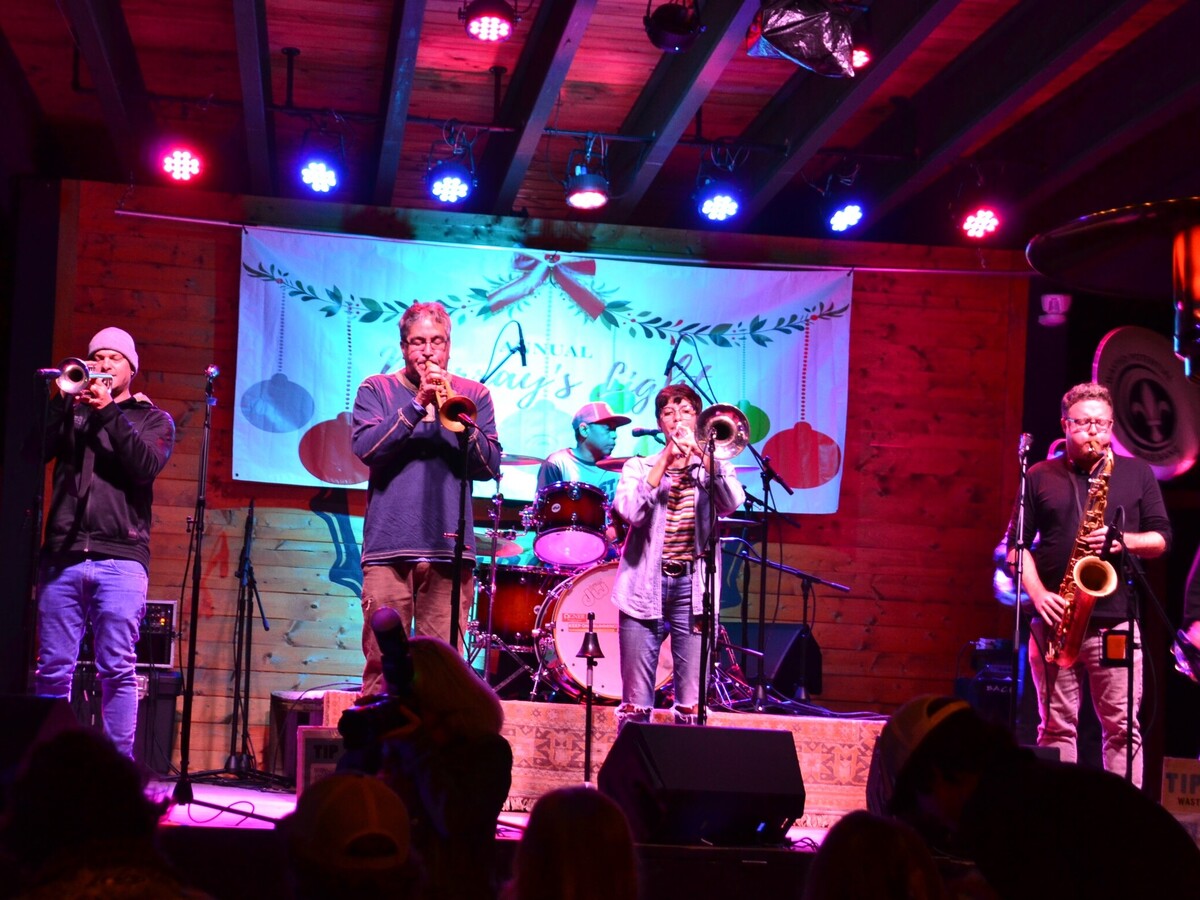 The third week of December brings more festive events to Macon. There will be several art exhibits and markets for gift buyers, plenty of chances for a photo opportunity with Santa, live music, and more. The following events represent only a very small fraction of all the things for Middle Georgia families to do this week.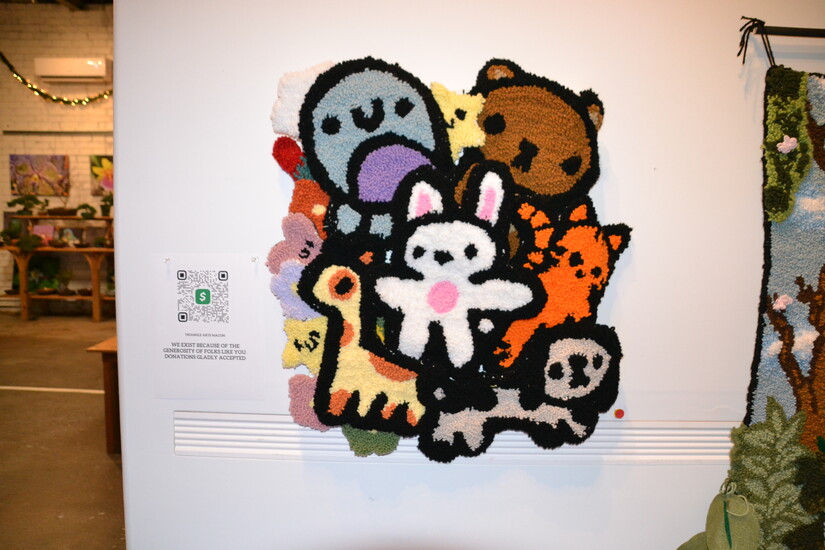 MONDAY, DECEMBER 12
Favorite Things Exhibit at The 567 Center for Renewal (11 - 4 p.m.)
Many of us still haven't gotten gifts for everyone on our lists and the Favorite Things art exhibit might save us time and money. This exhibit has artwork by local artists for up to $100. The artworks available include paintings, glass art, jewelry, sculptures, and more. The Favorite Things exhibit will be open until December 23rd. The 567 Center for Renewal is located at 456 1st Street in Macon.
TUESDAY, DECEMBER 13
Storyteller's Macon presents "The Gift that Keeps on Giving" at Grant's Lounge (6:30 - 8:30 p.m.)
Storyteller's Macon events take storytellers from all walks of life and gives them a topic to tell a true story about for five minutes. The topic the featured tellers Sister Teresa and Katrina, and those in the audience who decide to tell their stories, will tell for this event will be about "The Gift that Keeps on Giving". The gifts we get in life can be memories of something more concrete and they can change our lives and the lives of those around us. Attendees are asked to bring canned foods, youth winter coats-all sizes and/or toiletries/hygiene products if you want to help local charities that provide for those in need. Storytellers can sign up online and while the stories are uncensored, hate speech is not allowed. Grant's Lounge is located at 576 Poplar Street in Macon.
WEDNESDAY, DECEMBER 14
The Ebenezer Experience at Christ Chapel Macon (6:30 p.m.)
Christ Chapel in Macon presents "The Ebenezer Experience", a "professional, live stage performance " written and produced by Joe Phillips that is based on Biblical principles. This event is free for all to attend. Christ Chapel Macon is located at 170 Starcadia Circle in Macon.
THURSDAY, DECEMBER 15
Market Day at Tattnall Square Park (3:30 - 6 p.m.)
Market Day at Tattnall Square Park will present many gift buying opportunities as well as chances to get quality baked goods, live plants, clothing, fresh produce, and more. Tattnall Square Park is located at 1155 College Street in Macon.
FRIDAY, DECEMBER 16
Charles Davis and the Velvet Sound at The Society Garden (8:30 p.m.)
Charles Davis and the Velvet Sound is a band made up of members of other popular Macon bands. They will play on The Society Garden's big stage with doors opening at 7 p.m. Tickets for this event will cost $7 at the door. The Society Garden is located at 2389 Ingleside Avenue in Macon.
2nd Annual Great Santa Off Trivia at Reboot Retrocade and Bar (9 p.m.)
Reboot Retrocade and Bar will have a fun night of trivia all about Jolly Ol' Saint Nick on Friday night. Attendees are encouraged to wear their best holiday themed costumes and the best Santa costume will win a prize. This event is for patrons 18 years old and older and is free to play. Sign up for trivia starts at 8:30 p.m. and trivia will start at 9 p.m. Reboot Retrocade and Bar is located at 566 Cherry Street in Macon.
SATURDAY, DECEMBER 17
A Day Out with Santa at the Museum of Arts and Sciences (11 a.m. - 1 p.m.)
Santa is busy as always and will also be at the Museum of Arts and Sciences on Saturday. Along with a chance to get a picture with Santa, visitors can also enjoy hot chocolate and holiday treats. The Museum also has their annual holiday tree exhibition on display and guests can shop in Santa's Secret Shop. Tickets cost $20 for one adult and one child aged 1 and up and $5 for each additional person. Museum of Arts and Sciences is located at 4182 Forsyth Road in Macon.
Christmas Feast at Loom at Hotel Forty Five (5 p.m.)
Loom is an upscale restaurant in the beautiful Hotel Forty Five in Downtown Macon. Attendees will be able to enjoy items like Lobster Bisque with Chive Oil ($12), Sauteed Redfish with a Charred Tomato Lemon Dill Sauce and Saffron Rice and Asparagus ($32), Beef Short Rib with Mushroom Risotto and Spinach ($42), varied desserts, and more. Hotel Forty Five is located at 401 Cotton Avenue in Macon.
Selfies with Santa and His Reindeer in Downtown Macon (6 - 10 p.m.)
Santa will be appearing with his reindeer in downtown Macon's Hollingsworth Park in the evening. There will be live reindeer and chances to take selfies with Santa and his furry friends. Hollingsworth Park is located on the block of Poplar Street between First Street and Second Street.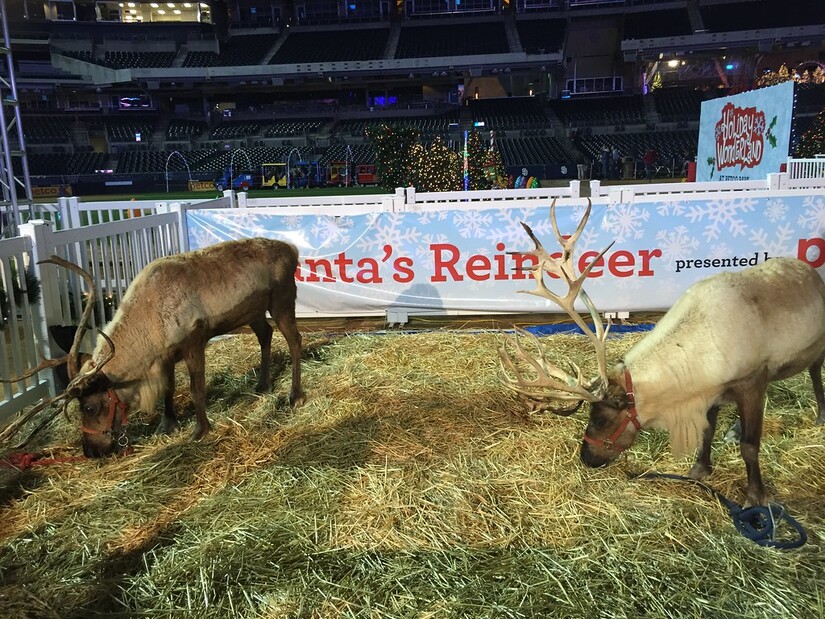 Christmas with John Berry at the Grand Opera House (7:30 p.m.)
Singer and Songwriter John Berry will return to the Grand Opera House this Saturday evening. He will perform his own rousing songs like "Standing On The Edge Of Goodbye," and "I Think About It All The Time" along with well-known holiday favorites like "O Holy Night". Ticket's to Berry's popular annual show cost $40 and can be purchased on the Grand's website. Grand Opera House is located at 651 Mulberry Street in Macon.
SUNDAY, DECEMBER 18
Christmas Market at Fall Line Brewing Co. (1 p.m.)
Local business will be onsite at Fall Line Station with plenty of items that make great gifts for yourself and those you love. There will of course be adult beverages but also holiday coffee from Little Light Coffee's coffee cart. This event is free to attend. Fall Line Brewing is located at 567 Plum Street in Macon.
Kids Pottery Program at the Ocmulgee Mounds National Historical Park (2 and 2:30 p.m.)
This free event for children will teach them how to make pottery using the Native American coil method. The finished clay pot will then be theirs to take home. This is just one of the many events that take place year long in a beloved park which will possibly become the U.S.'s newest National park in 2023. The Ocmulgee Mounds National Historical Park is located at 1207 Emery Highway in Macon.
More News from Macon