Celebrating Martin Luther King Jr. Day in Middle Georgia in 2023
Image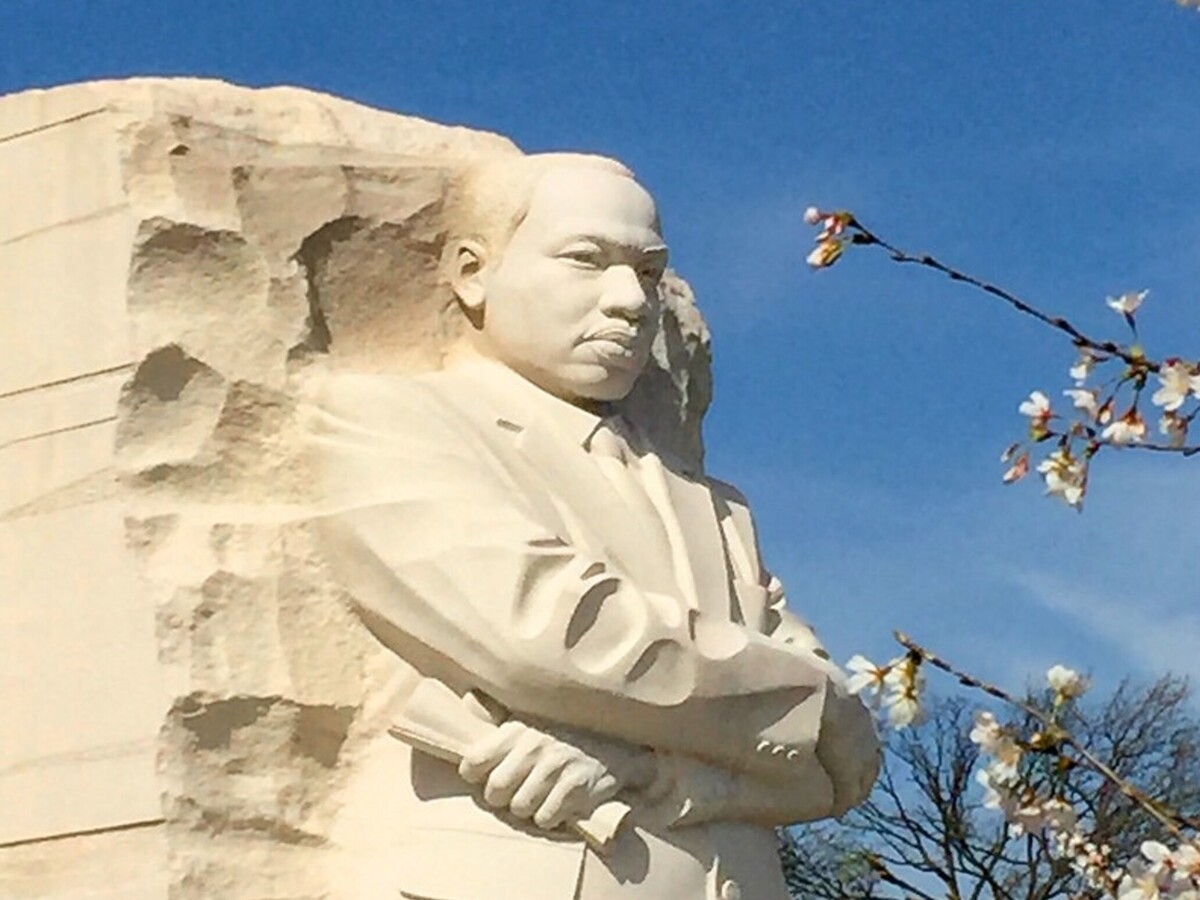 Martin Luther King Jr. was born 93 years ago in Atlanta and went on to help lead the Civil Rights Movement and become famous worldwide for his leadership and nonviolent activism to fight racism.
This year there will be several events throughout the weekend taking place in Middle Georgia honoring Dr. King and celebrating his legacy.
---
SUNDAY, JANUARY 15TH 
CHURCH SERVICE AT GREENS TABERNACLE BAPTIST CHURCH
Reverend Lisa M. Watson will present the Living The Dream in Worship Keynote starting at 6 p.m. at Greens Tabernacle Baptist Church located at 5310 Bloomfield Road in Macon.
MONDAY, JANUARY 16TH 
  Tubman Museum's MLK Out-Door Drive-In Breakfast and Service 
The Tubman Museum will host a breakfast and service starting at 8 a.m. at 310 Cherry Street in Macon.
  Martin Luther King Breakfast "Living the Dream"
The Greater Turner Tabernacle AME Church and will host a breakfast starting at 9 a.m. that will cost $12 per adult and $6 per child. The Greater Turner Tabernacle Church is located at 1104 Third Street in Macon.
The MLK Memorial March in Macon unfortunately didn't take place for the past two years due to the pandemic. This year's the march will start at four different directions that will then converge at City Hall where there will be speakers and a community celebration. One group of marchers will start at Booker T. Washington Community Center, one will start at Memorial Gym, one will start at Rosa Jackson Center, and one will start at the Frank Johnson Recreation Center.
The Macon-Bibb MLK Memorial March will start at 11:30 a.m. at the City Hall Government Center located at 700 Poplar Street.
CHURCH SERVICE AT STEWARD CHAPEL AME CHURCH
At 12:30 p.m. the Reverend James Mann will present a keynote speech at the Steward Chapel AME Church located at 887 Forsyth Street in Macon.
TEEN SUMMIT AT THE TUBMAN MUSEUM

The Tubman Museum will hold a Teen Summit starting at 1:30 p.m. Minister Tonya Parker will be the Facilitator and the program for the summit is titled "It starts with Me: Creating Dr. King's Beloved Community". The Teen Summit is recommended for attendees from around 11-years-of-age to adult learners.
JUBILEE CELEBRATION AT THE TUBMAN MUSEUM
The Tubman Museum will continue their celebration of MLK's long lasting legacy with a Jubilee Celebration starting at 3 p.m. The celebration of Martin Luther King, Jr. Day at the Tubman Museum will include art, music, history, food, and culture. Admission will only be $5 for the occasion. This year is also the 160th anniversary of the Emancipation Proclamation and the celebration of that anniversary will be part of Jubilee Day. 
There will also be several events taking place in Houston County this year on Martin Luther King, Jr. Day.
MLK MARCH AND DAY OF SERVICE AND REMEMBRANCE
The Houston County NAACP (Branch # 5203) will host a MLK March and a day of service and remembrance in Perry that will start in front of Oldfield Baptist Church. Pastor Dr. Daryl J. Vining, Sr. of Hebron Fellowship Baptist Church in Byron will be the guest speaker for the march.
The MLK March in Perry will take place on Monday, January 16th starting at 9 a.m. at Oldfield Baptist Church located at 1501 Houston Lake Road.

---
---
More News from Macon