Ultimate Road Rally event brings exotic and luxury cars to Macon
Image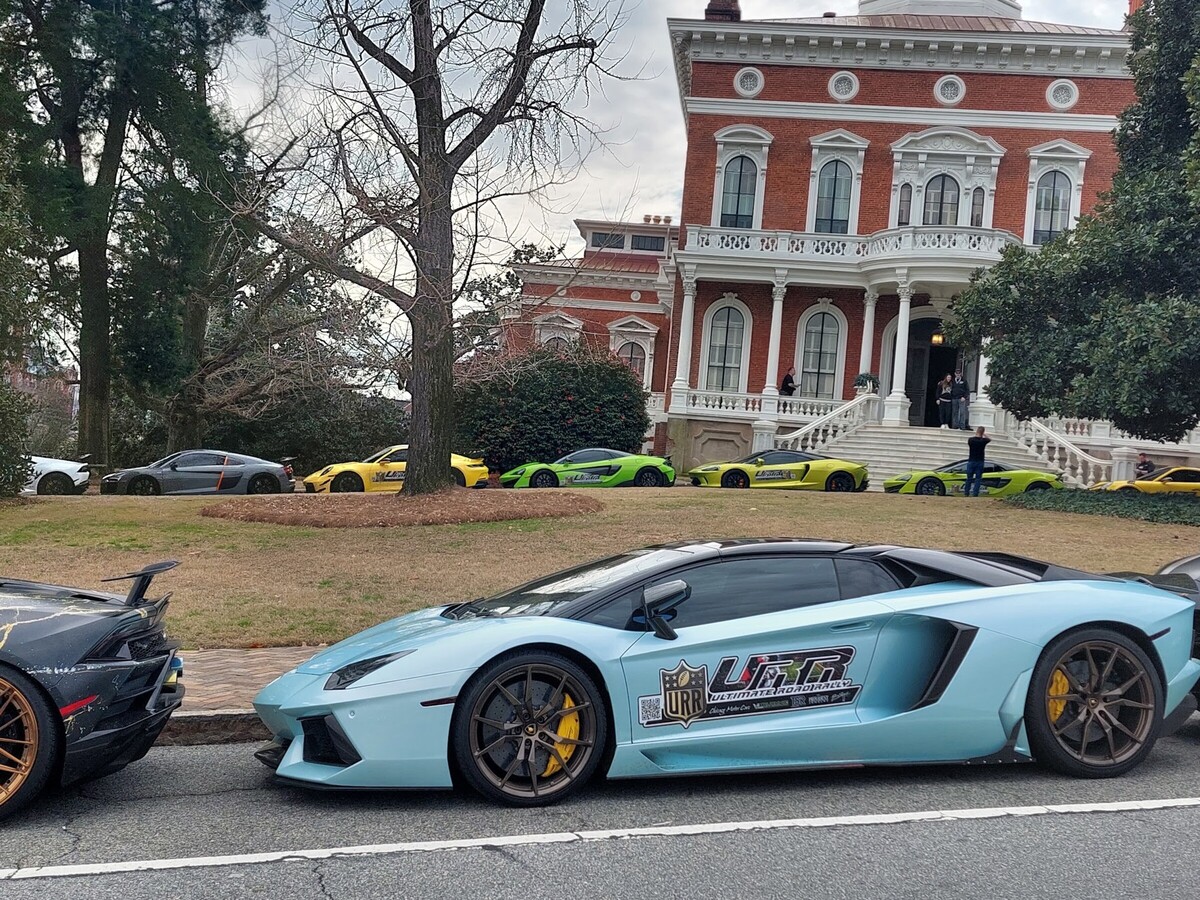 Traffic slowed down to a crawl to gawk at what was definitely not a normal sight as shiny luxury cars lined the driveway and street at the Hay House on Friday afternoon in Macon.
Omar Salaymeh started an event called Car Cruise for Cancer (CCFC) in Chicago in 2010 as a fun way to help raise money for those fighting cancer. In 2013 CCFC changed its name to the Ultimate Car Rally. 
The events are described by the Ultimate Car Rally website as a mixture of road rally, adventure, and scavenger hunt. 
When Salaymeh first started the car rallies, there were only five cars participating.
As some in Macon witnessed on Friday, there are now quite a few luxury and exotic cars that participate in Ultimate Car Rally events now.
Ric Geyer, founder and owner of Triangle Arts Macon, posted online that some of the impressive luxury vehicles also came by his four acre multi-use art complex on Friday. 
While at Triangle Arts Macon, the owners of the exotic cars took photos of their expensive cars using the many colorful graffiti art covered walls as unique backdrops.
The Ultimate Road Rally isn't just about having fun and driving performance vehicles. They have to date raised over $1 million dollars for organizations like the Illinois State Police Heritage Foundation and Cals Angels (an organization that helps families whose children are fighting cancer).
An Ultimate Car Rally app was released in 2018 that allows participants to upload photos, answer trivia questions, find other users, keep up with scores, and sign up for events.
To learn more about the Ultimate Road Rally, visit their website online or download the Ultimate Road Rally app.

---
---
More News from Macon