Fun Things to Do in Middle Georgia this Week
Image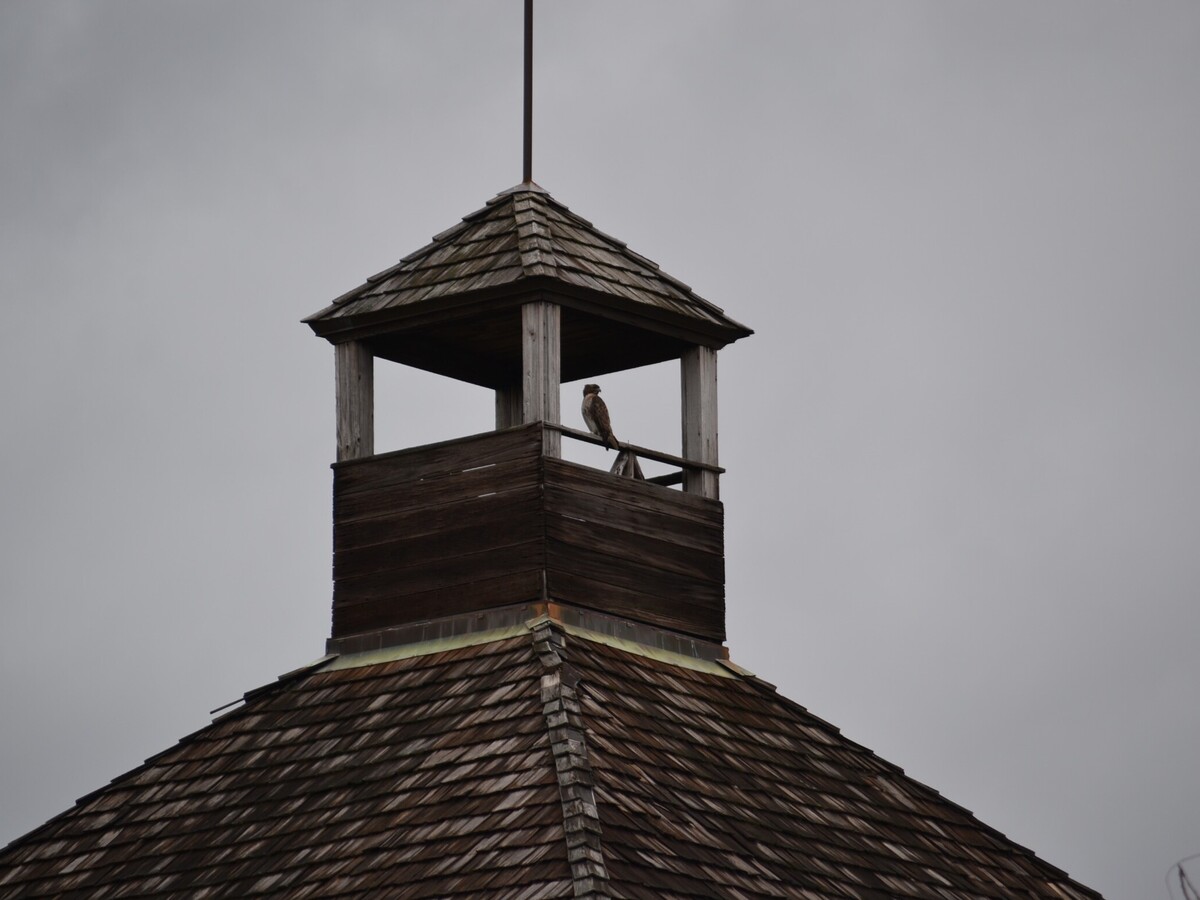 Middle Georgians have plenty of choices between activities this week, from Valentine's Day themed events, a puppet show for mature audiences, and barrel racing. Here are just a few of the interesting events taking place in our communities this week.
---
MONDAY, FEBRUARY 13
Macon-Mercer Symphony Orchestra at the Grand Opera House (7:30 p.m)
The second season of the Macon-Mercer Symphony Orchestra will continue at the Grand Opera House on Monday. These events are always surprising, often missing different musical genres like hip-hop with traditional classical music to make the orchestra more accessible for everyone. For this evening of music, Peter Oundjian will be the guest conductor and soprano singer Jasmine Habersham (from Macon) will perform songs like the "Barber School for Scandal Overture" and Tchaikovsky's "Symphony No. 5". Tickets start at $25 and can be purchased online or at the Grand's Box office.
     The Grand Opera House is located at 651 Mulberry Street in Macon.
TUESDAY, FEBRUARY 14
Storytellers Macon presents "The One That Got Away" (6:30 p.m.)
This storytelling event makes for a perfect Valentine's Day activity for couples as the theme for the evening will be about never knowing what you have till it is gone. Featured storytellers for the night are Elizabeth Savage and Max Bickers. You can sign up online to tell your own true, 5 minute story about love lost in front of the friendly crowd at Grant's. Doors open at 6:30 p.m. for social time and the storytelling starts at 7 p.m.
     Grant's Lounge is located at 576 Poplar Street in Macon.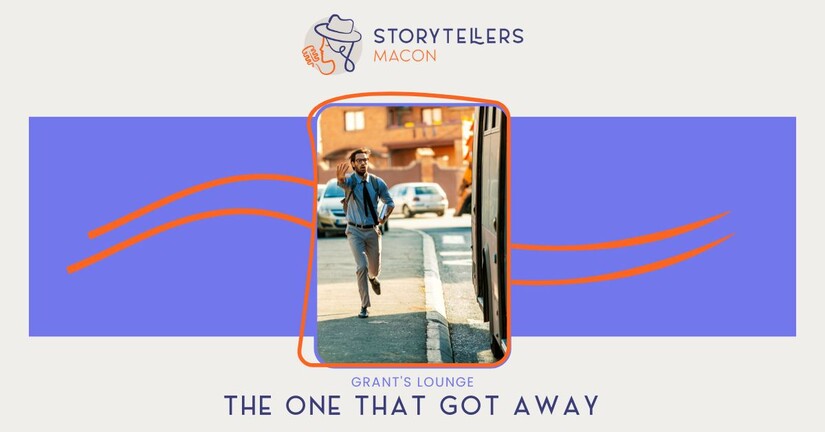 WEDNESDAY, February 15
Grant's Lounge 52nd Anniversary Celebration (4 - 11:45 p.m.)
The historic Grant's Lounge celebrates 52 years of bringing live music to Downtown Macon this year. This event starts on Wednesday and goes through the weekend with special events every night. For Wednesday's celebration, the Macon Music Revue featuring Charles Davis and The Velvet Sound will perform starting at 7:30 p.m. and Fresh Produce Records presents the late night show starting at 10 p.m. Other events include Bike Mike and the Booty Papas on Thursday, The Restless Natives (an Allman Brothers Tribute band) on Friday, The Grant's Greats (with Bo Ponder, Robert Lee Coleman, John Ford, and Blak Pearl) on Saturday night, and a Sunday Nite Jam Session with host Johnny Hollingshed, Jr. on Sunday night.
     Grant's Lounge is located at 576 Poplar Street in Macon.
THURSDAY, FEBRUARY 16
Avenue Q at Macon Little Theatre (8 - 10:15 p.m.)
Avenue Q is a puppet show/play that deals with difficult topics like racism, relationships, and more with humor and plenty of songs. There will be performances every day through Sunday, February 19th. Tickets start at $25 for adults and can be purchased at the Macon Little Theatre box office one hour before each show or online.
     Macon Little Theatre is located at 4220 Forsyth Road in Macon.
FRIDAY, FEBRUARY 17
Kids Content Creator Day at AmStar 16 Theater (7 p.m.)
The Content Creator Day hosted by Hoodie Kidz at AmStar 16 Theater is an event where the participating kids will watch the movie "Ant Man" after an evening of content creating and networking with other creative kids. This event is billed as being great even for kids who don't have experience creating online content. Reserve a spot online.
     AmStar 16 Theatre is located at 5996 Zebulon Road in Macon.
Mercer's Townsend School of Music Faculty Artist Recital "In Memoriam" (7:30 p.m.)
The talented faculty members of Mercer University's Townsend School of Music will present a free performance on Friday night. Dr. Nathan Gay will perform on Euphonium and tuba with pianist Dr. Kyung-A Yoo, special guests Ben Browne (vibraphone), Dr. Monty Cole (bass), Dr. Marcus Reddick (drums), and Dr. Meghan Shumacker (saxhophone.
     Mercer University's Townsend School of Music is located at 1329 Adams Street in Macon.
SATURDAY, FEBRUARY 18
Paint the Town Pink! at the Elaine H. Lucas Senior Center (10 a.m. - 1 p.m.)
This Yoshino Cherry Blossom tree giveaway event is presented by Keep Macon-Bibb Beautiful in honor of the upcoming Cherry Blossom Festival. Attendees need to register online and will be able to pick up two trees per person at the drive through at the Elaine H. Lucas Senior Center (inside Carolyn Crayton Park aka Central City Park).
     Elaine H. Lucas Senior Center is located at 132 Willie Smokie Glover Drive in Macon.
Triangle Arts Market (11 a.m. - 5 p.m.)
Middle Georgia Times supporter Triangle Arts Market will have another event this Saturday and Sunday. On Saturday, musician Lina Williams will perform on Triangle Art's patio from 12 until 3 p.m. and an art gallery show featuring artist Brian Marsh will take place from 6 until 9 p.m. after the market closes at 5 p.m.
     Triangle Arts Macon is located at 206 Lower Elm Street in Macon.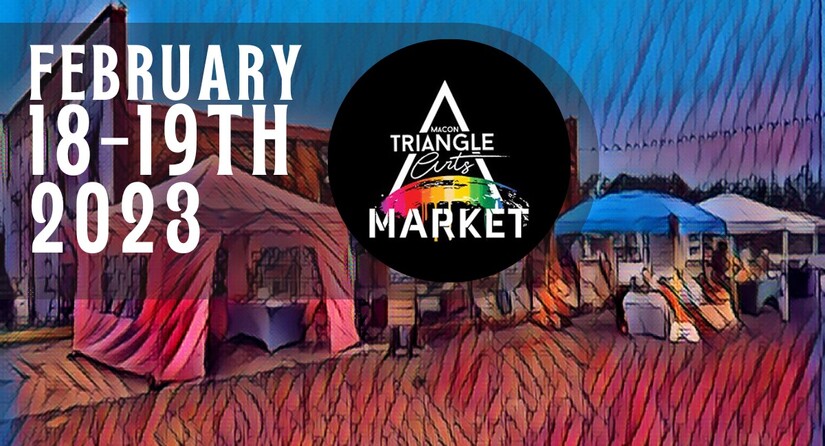 Dionysus' Toga Bar Crawl in Milledgeville (8 p.m.)
This unique bar crawl event presented by Dungeons & Daquiris encourages attendees to wear togas and go on a guided tour of multiple locations in Milledgeville. Participants will meet at Metropolis Cafe and make stops at Amici, The Brick, Bollywood Tacos, and Dungeons & Daquiris before the evening is over. Tickets cost $10 and can be purchased online.
     Metropolis Cafe is located at 138 North Wayne Street in Milledgeville.
Comedy Nite at Daiquiris & More (7:30 p.m.)
This event hosted by T.Luv will feature comics from across the country including Ty Dixon from Indianapolis and Alisha Bridges from Atlanta. There will also be an Open Mic Showcase for amateur comedians that starts at 8 p.m. and the main event starts at 8:30 p.m. Tickets are $10 at the door. Call (or text the word "Comedy" to) T.Luv for table reservations and VIP table requests.
     Daiquiris & More is located at 379 2nd Street in Macon.
SUNDAY, FEBRUARY 19
IBRA Middle Georgia Barrel Racing in Barnesville (9 a.m.)
Middle Georgia Barrel Racing presents the second to last series in the 2022 - 2023 Winter Series at the Lamar County Expo Center. This IBRA sanctioned event includes barrel racing, pole bending, and more.
    The Barnesville Ag Center is located at 685 Forsyth Street in Macon.
---
---
CORRECTION: The art gallery show at Triangle Arts Macon on Saturday featured only artist Brian Marsh.
More News from Macon