HIDDEN GEM: Whimsical Botanical Gardens in Flovilla
Image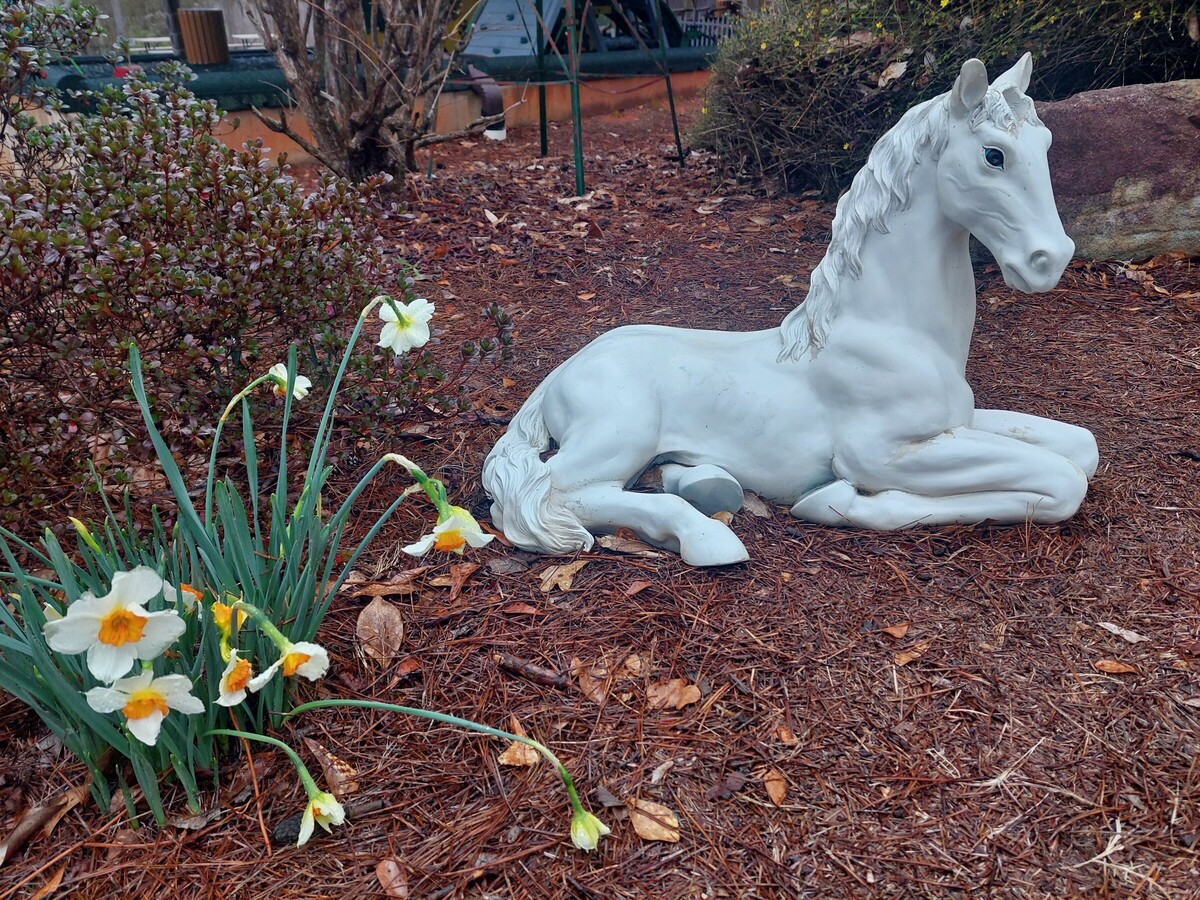 If you have ever visited Indian Springs State Park you might have been curious about the unassuming fence located nearby with a large sign on it that reads "Whimsical Botanical Gardens". 
If you let your curiosity entice you to enter into the botanical gardens, you will find yourself transported to a curious place full of fanciful statues, beautiful gardens, and relaxing places to sit and enjoy the scenery.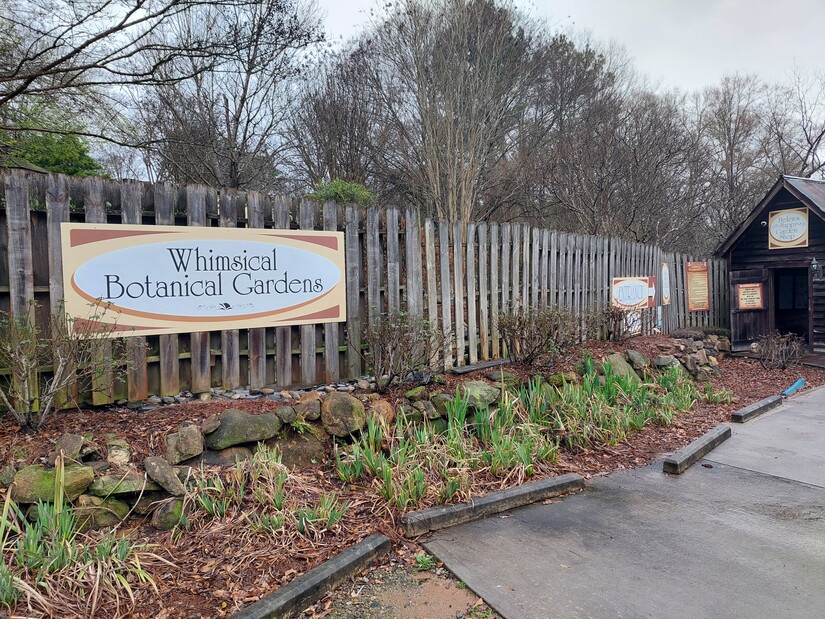 Whimsical Botanical Gardens is located just south of the entrance to Indian Springs State Park. The Big Chief Country Store, a unique convenience store, gas station, and gift shop that was built in the 1950s, is also located nearby.
Frankie Willis is the brilliant entrepreneur and world traveler behind the Big Chief Country Store, the Whimsical Botanical Gardens, and many other buildings around Flovilla. 
Willis first came to Flovilla to remodel what is now known as the Indian Springs Resort, a palatial house built around 1850 that is now a popular wedding and party venue.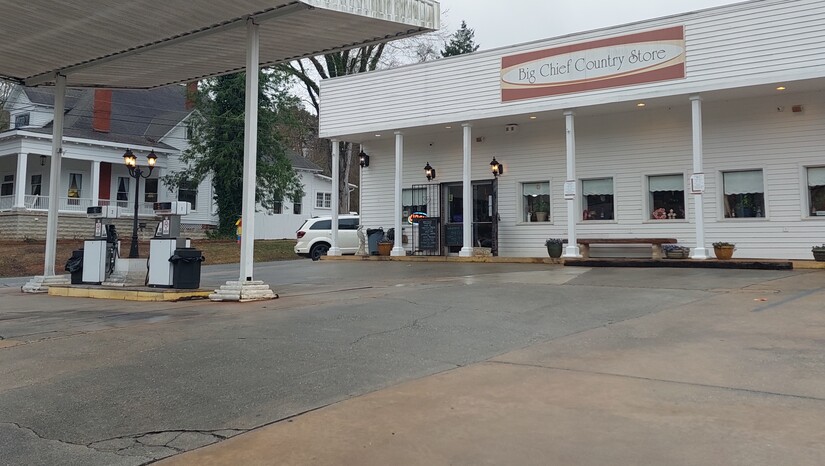 Willis described to me the condition she found the building now known as the Indian Springs Resort in before she restored it.
"It had no floors [and] no electricity…it was just an abandoned, falling down, grown up with kudzu...house. As a matter of fact, the realtor wouldn't even even show it to me because he said it was so bad and it was [in] the roughest part of town," said Willis.
After she finished restoring the building now known as the Indian Springs Resort, Willis  restored the Indian Springs Hotel/Museum, which was built in 1823. 
Willis was then faced with the problem of what to do now that she was finished with the two major restorations. She wasn't interested in working in the tourism industry and needed to return to her career in transportation at Trucks, Inc. in Jackson.
She was told that she would need to help make Flovilla into a destination again, as it had once been before from the mid-1800s through the 1920s. 
Willis then worked with Indian Springs State Park and local businesses to revive Flovilla to its former glory with places to eat, sleep, and be entertained. 
There are now 15 cottages, 7 shops, and multiple wedding and party venues located in Flovilla as well as the museum that focuses on American history.
After all her hard work, Willis still felt that Flovilla was missing one very important thing.
"Then I said, you know what there is really nothing for kids...So giving my love of travel, I built the gardens. They are designed like the seven continents. [And] every year [the Historical Society] takes all the 6 graders through the gardens," Willis said, "I just wanted something for the kids: I call it accidental education."
Once you get behind the fence at Whimsical Botanical Gardens, you are met with a series of surprising scenes.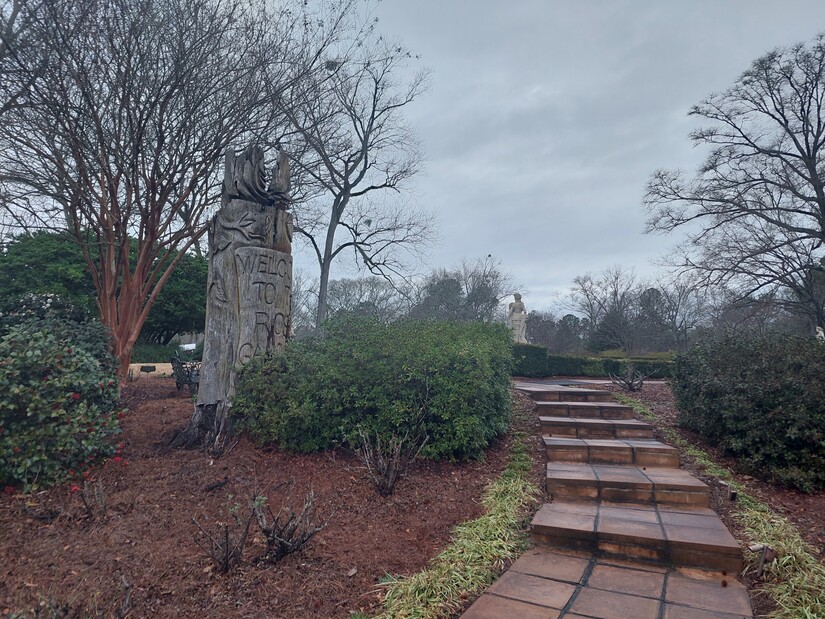 One of the first things you will notice is the many statues and lawn ornaments positioned artfully around the gardens. 
Some of the views make you feel as if you have instantly traveled out of Middle Georgia and into a royal European garden. 
Visitors can discover many things in the gardens including a collection of antique farm implements, fountains, and a peaceful waterfall that pours down into three separate pools.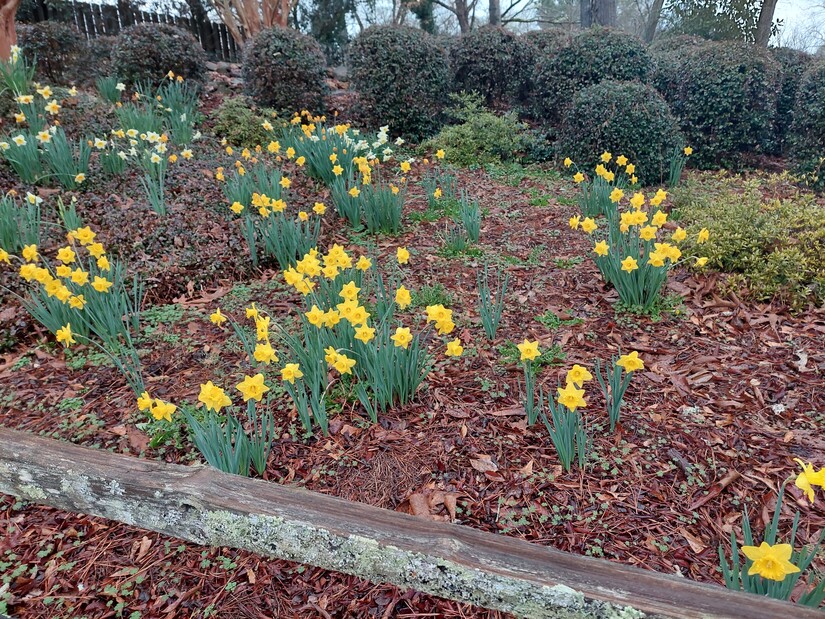 The various gardens at Whimsical Botanical Gardens are divided into different sections to represent the continents of the world and full of plants from each continent. There are also statues to represent each continent. For example, in the Asia section visitors will find Japanese maple trees, Nanking cherry trees, and statues of dragons and the ancient philosopher Confucius. 
One of the best times of year to visit the gardens is mid-April because that is when Whimsical Botanical Gardens' caretaker plants a large amount of seasonal flowers and also when the perennial flowers begin to bloom, according to Willis.
There are many different gardens located in Whimsical Botanical Gardens, including a vegetable garden, cut flower garden, bird haven garden, and European garden. 
The Charlotte Weaver Rose Garden and Maude Alice Grier Education Center are two venues inside the gardens that can be rented out for events like parties, receptions, and classes.
The Enchanted Forest is also located inside the Whimsical Botanical Gardens and includes lots of native plants and playful statues of fairies, trolls, and gnomes.
A covered playground and a large amphitheater are located near the back of the botanical gardens for entertaining kids and adults alike. 
Willis named the park Marvelous Maverick's Adventure Land after a young boy who tragically passed away. It includes a John Deere tractor slide, Caterpillar bulldozer playset, and helicopter swings that were all constructed by the Amish. 
There are also areas where toddlers can play named after Maverick's two brothers: Curious Crew and Darling Dale's Play Pin. Finally, there is an area named Charming Channing after Maverick's sister where kids can play with a two-story dollhouse which is a replica of Indian Spring's Wigwam Hotel, which was constructed in 1890.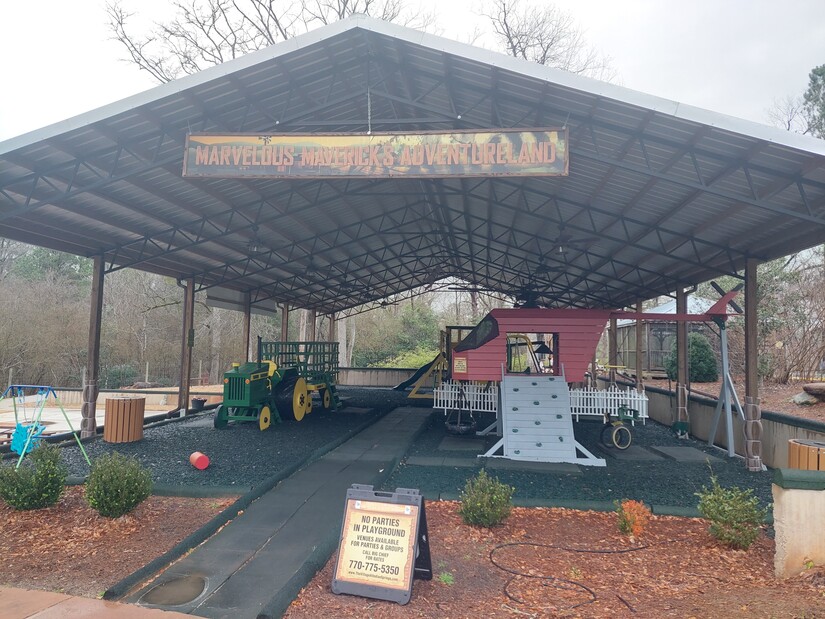 Some of the statues located at Whimsical Botanical Gardens are humorous (and some are even a bit strange) but all of them are fun to look at.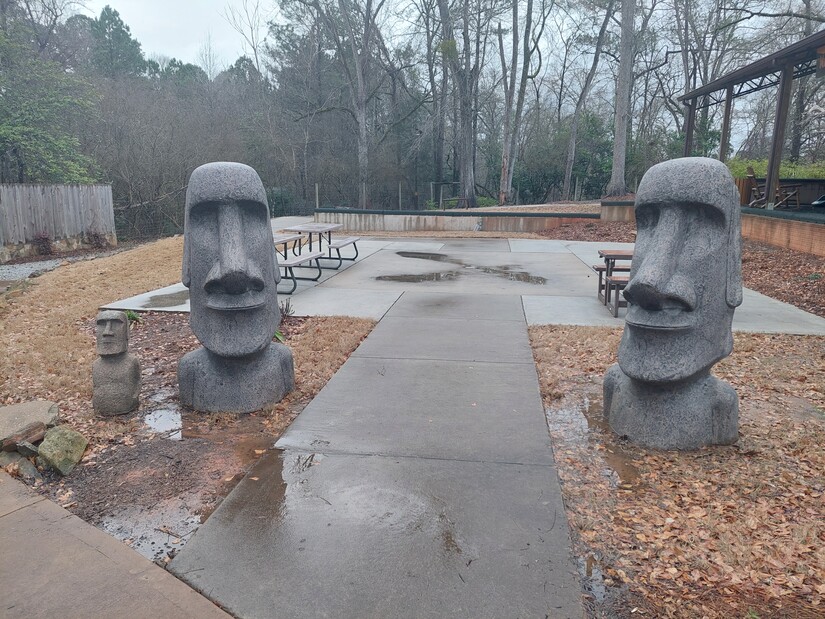 With both Indian Springs State Park and High Falls close by, Whimsical Botanical Gardens is a great place for a day trip for many Middle Georgians. Visitors there can enjoy a day out in nature while surrounded by unexpected views, beautiful gardens, and delightful statues.
The Whimsical Botanical Gardens are open from sunrise to sunset (unless there is a special event scheduled) and there is no fee to enter and it is located at 1816 GA-42 in Flovilla.
---
---
More News from Macon