Live Music in Middle Georgia this Weekend
Image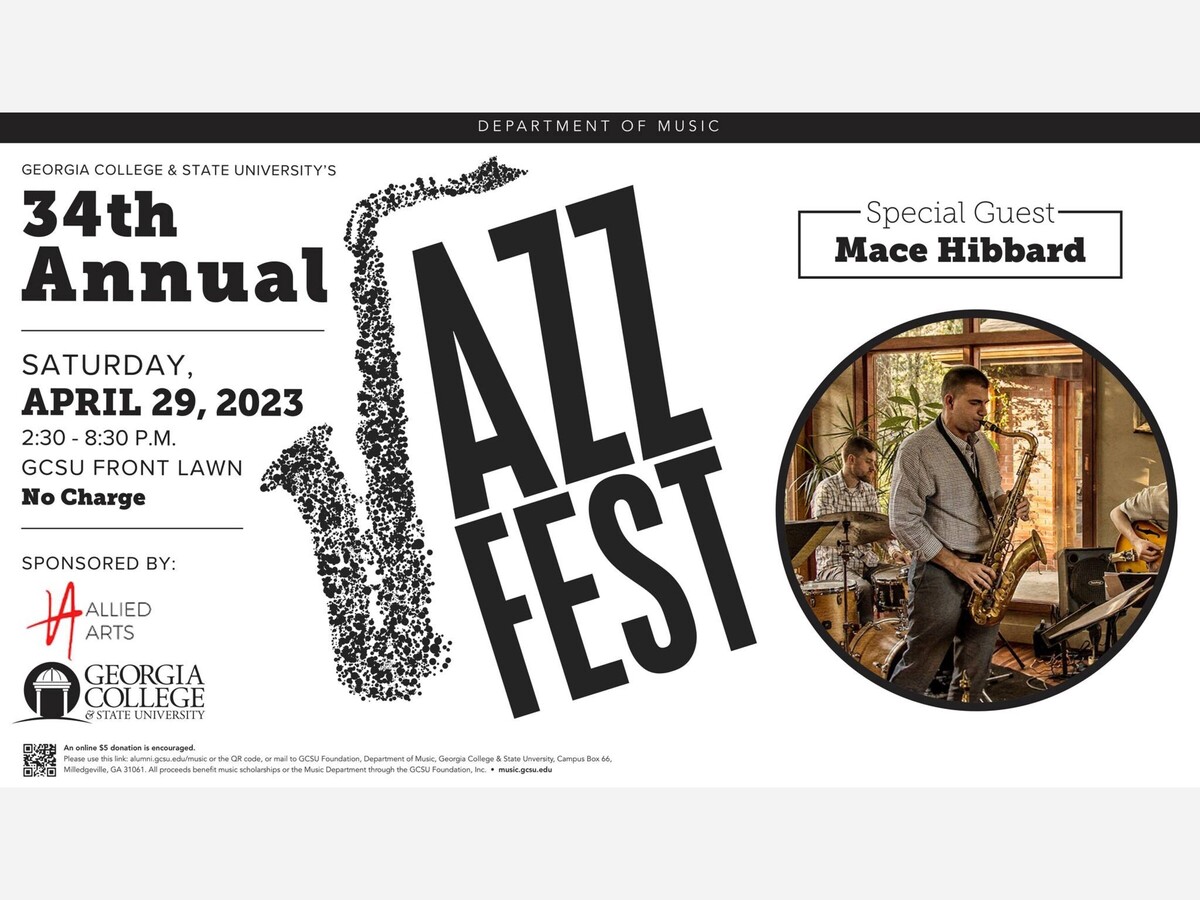 This weekend in Macon and Middle Georgia music lovers can attend a concert by Three Dog Night (whose live performance of their song "Try a Little Tenderness" on YouTube has over a million views), sing karaoke while dressed as a character from the universe of Shrek, and much more. This article includes a featured selection of just a few of the musical performances that are taking place at various venues this weekend.
---
FRIDAY, APRIL 28
THREE DOG NIGHT AT THE MACON CITY AUDITORIUM (7:30 p.m.)
Three Dog Night is a rock band that formed in 1967 and went on to have over twenty Billboard Top 40 hits and three number one songs. Some of their most popular songs include One, Lady Samantha, and Dreaming Isn't Good For You (1969). Ticket prices start at $36.75 plus fees on Ticketmaster.com.
E.G. KIGHT AT THE SOCIETY GARDEN (8:30 - 10 p.m.)
E.G. Kight is a Chicago blues singer, guitarist, and songwriter who will be performing at The Society Garden on Friday night. Kight was born in nearby Dublin and was taught to play the guitar at the young age of five by her grandmother. The Society Garden has a cover charge. 
E.G. Kight's song "Comin' Down With the Blues" showcases her distinctive voice and guitar picking talent
EDM NIGHT WITH DJ LAYLO AT THE CRAZY BULL (8:30 p.m.)
DJ Laylo will be mixing electronic dance music (EDM) for the patrons at The Crazy Bull this Friday. The Crazy Bull bills itself as Macon's "largest entertainment facility" and includes three floors with different musical performances.
BLAK9EARL AT GRANT'S LOUNGE (9 p.m.)
Blak9earl is a talented Southern soul singer who often can be found performing at the historic Grant's Lounge. The singer recently was involved in an automobile accident that left her with multiple injuries and she is currently trying to raise funds to help pay for her medical treatment. Tickets for the Blak9earl show are $15 plus fees online.
FAR FAR AWAY KARAOKE AT REBOOT RETROCADE & BAR (9 p.m.)
Far Far Away Karaoke is a unique musical experience where attendees are encouraged to dress up as characters from the world of Shrek. Sign up for the karaoke starts at 8:30 p.m. Far Far Away Karoake is for those 18 years old and older and there is no charge for singing karaoke.
FAIRLY WEATHERED FRIENDS AT BILLY'S CLUBHOUSE (10 p.m.)
Fairly Weathered Friends will appear on the stage at Billy's for a lively performance of popular cover songs on Friday night. This band mixes rock and roll with jazz styling to create their own unique style. Billy's Clubhouse does not have a cover charge.
CASH'S JUKE JOINT AT THE HUMMINGBIRD (10 p.m.)
Angel "Cash" Ocasio, Jr. of Cash's Juke Joint has built a stellar reputation in Macon with his skillful guitar playing and energetic singing over the last five years. During his performances you can often hear a wide range of musical genres including soul, funk, rock, blues, country, and more. The Hummingbird Stage and Taproom has a $5 cover charge for Cash's Juke Joint's performance.
Cash's Juke Joint recently performed at the 27th Annual Pan African Fest's Georgia Sneaker Ball
SHY COMPANY FEATURING BLUE AT BUFFINGTONS IN MILLEDGEVILLE (10:30 p.m.)
Shy Company is a band based in Macon whose catchy music is layered with deep meaning. They recently performed at The West Collective Jubilee and 420 Forum to a very appreciative crowd. Buffingtons is a bar and grill located on Hancock Street in Milledgeville.
SATURDAY, APRIL 29 
34TH ANNUAL JAZZFEST IN MILLEDGEVILLE (2:30 - 8:30 p.m.)
Georgia College and State University (GCSU), along with Allied Arts in Milledgeville, will present the 34th annual JazzFest on the front lawn of GCSU this Saturday. The musical performers for the evening will include local middle and high school bands, the Georgia College Alumni Band, and the Georgia College Jazz Band (whose members include the talented saxophonist Mace Hibbard). Attendees are encouraged to bring their picnic blankets or lawn chairs and there will be food and beverages for sale onsite.
MARK JOHNSON AT CHEVY'S PIZZA IN GRAY (7 p.m.)
Mark Johnson is a talented musician from Houston county who can play the guitar, harmonica, dobro (a type of resonator guitar), and mandolin and teaches music in addition to performing at venues around Middle Georgia. Chevy's Pizza does not have a cover charge.
GROUND HUM AT WILD WING CAFE IN WARNER ROBINS (8 p.m.)
Ground Hum will perform popular hits from the 90s at the Wild Wing Cafe in Warner Robins Saturday evening. Wild Wing Cafe does not have a cover charge.
THE CALIPERS BAND AT JAIL CREEK FARMS WINERY IN JEFFERSONVILLE (7 p.m.)
The Calipers Band is a classic rock and outlaw country band based out of Warner Robins. The Calipers Band released their patriotic rock ballad "One America" last year and it features Macon's Capricorn Studios as well as The Jail Creek Winery.
The Calipers "One America" is a rock song with an important message about unity
KENNY RAY WILLIAMS BAND AT BILLY'S CLUBHOUSE (10 p.m.)
The Kenny Ray Williams Band is heavily influenced by funk, soul, rock, and blues. Billy's Clubhouse does not have a cover charge.
SUNDAY, APRIL 30
ROAD TRIP: MUSICAL PICTURES AT THE HIGH MUSEUM OF ART IN ATLANTA (3 - 4 p.m.)
"Pictures at an Exhibition" by Russian composer Modest Mussorgsky will be performed by the Vega Quartet and bassist Jonathan Colbert at the High Museum on Sunday afternoon. Colbert will also be playing a "unique transcription for string quintet" as well as an "obbligato gong". There will be limited seating for this performance so attendees are invited to browse the extensive art collection at the museum while listening to the performance. Tickets to this event cost $16.50 plus fees for non-members and entrance is free for members and for those with a museum day pass.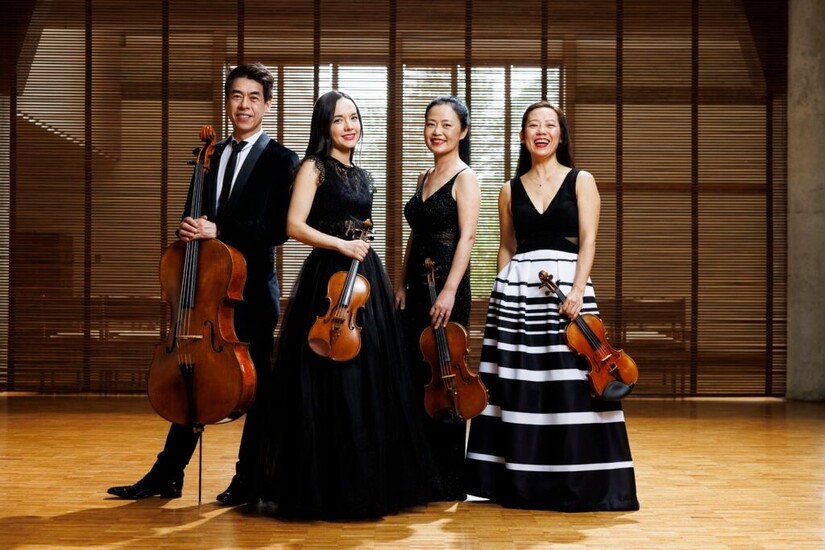 More News from Macon