Middle Georgia Weekend Events Guide
Image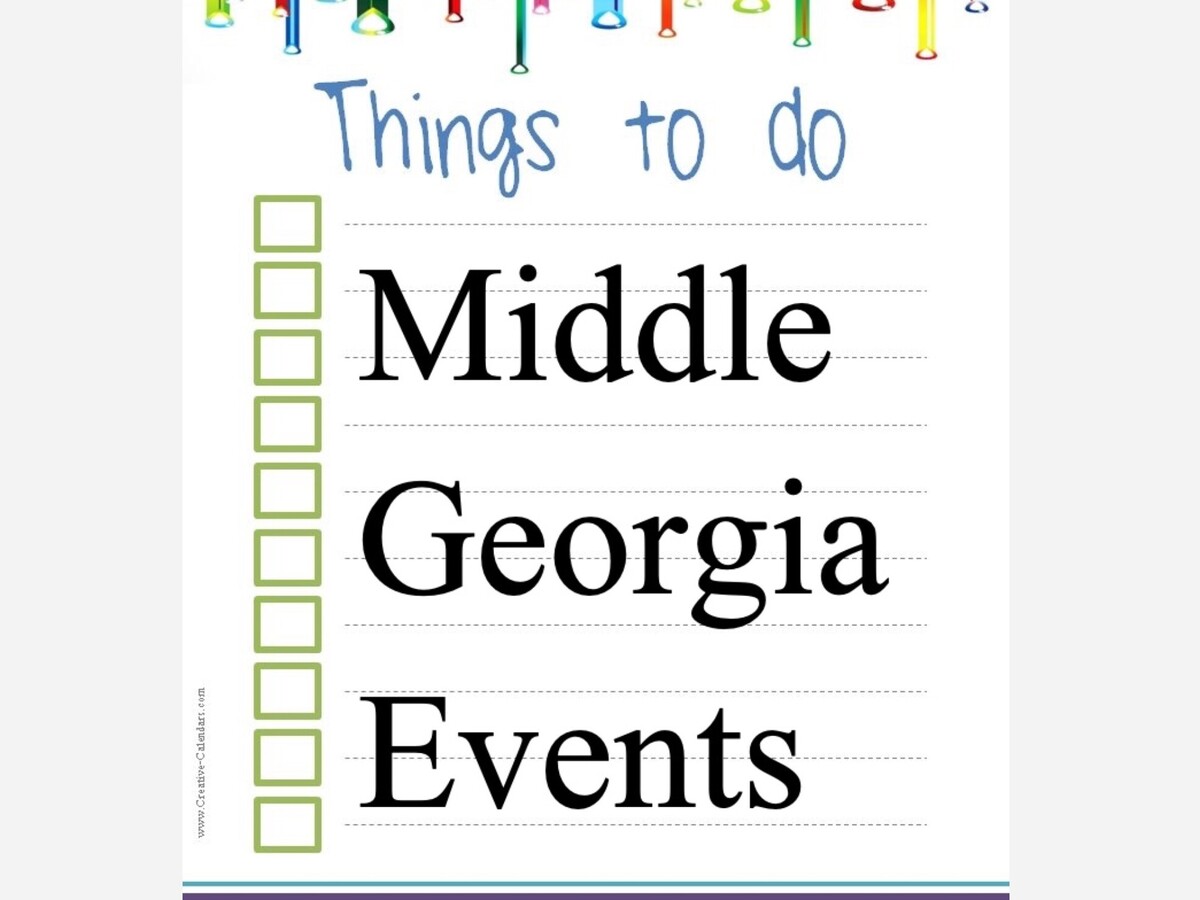 Whether you are looking for a way to satisfy a sour tooth (for those who prefer the opposite of sweet), trying to bring back to the days of disco, or just trying to do something fun and different, there are plenty of events taking place in the next few days that will fit your criteria. The following are just a few of the things to do this weekend in Middle Georgia.
---
FRIDAY, AUGUST 11
SOURpocalypse at Just Tap'd Macon (12 p.m.)
Just Tap'd is having an event just for lovers of all this sour this weekend. From Friday to Sunday, patrons will be able to enjoy Sour Patch Kid Flights, which will include adult beverages paired with Sour Patch Kid candy, Sour Watermelon Sangria, Lemon Pepper Pizza, and new sour beers as well. On Saturday, Fresh Produce Records will also be onsite celebrating National Vinyl Day from 6 to 9 p.m.
Just Tap'd - 488 1st Street, Macon
Gatsby Gala Casino Night at The Muse Theatre in Perry (6 p.m.)
The Muse Theatre will host the Gatsby Gala Simulated Casino Night this Friday. The evening will include games, hors d'oeuvres, and jazz music to set the mood. Attendees are encouraged to dress in styles from the 1920s and there will be awards given out for the best dressed. Tickets to Gatsby Gala Casino Night cost $50 and this event is only for patrons 21 years old and older.
The Muse Theatre - 806 Commerce Street, Perry
Mermaid Days at Rigby's Water World in Warner Robins (6:30 - 8:30 p.m.)
Ariel from Little Mermaid and other mermaid characters will be making an appearance at this themed event at Rigby's this Friday. The mermaids will represent both the live action version of Ariel and the animated Ariel from the late 80s. Tickets to Mermaid Days cost $20 per person.
Rigby's Water World - 2001 Karl Drive, Warner Robins
City of Perry's Downtown Disco (7 p.m.)
Disco is back in Perry this Friday with an evening of Silent Disco, glow-in-the-dark, live music, food trucks, and more. Downtown Disco is a family-friendly event that will take place both outdoors and in the Perry Events Center. No outside food or drinks are permitted though and no pets will be allowed inside the Perry Events Center.
Perry Events Center - 1211 Macon Road, Perry
---
---
SATURDAY, AUGUST 12
ROAD TRIP: Bass Wars Atlanta Super Mega Show at the Atlanta Motor Speedway (9 a.m. - 7 p.m.)
If you are a fan of rumbling bass coming from shiny sports cars, Bass Wars has an event for you this Saturday. Bass Wars will present a day of car audio competition at the Atlanta Motor Speedway. Just remember to bring some ear protection if you want to leave this event with some of your hearing.
Atlanta Motor Speedway - 1500 Tara Pl, Hampton
Picnic in the Park Food Truck Festival at Carolyn Crayton Park (11 a.m. - 4 p.m.)
The Macon-Bibb County Recreation department's largest Picnic in the Park yet will take place this Saturday. Guests at this free, family-friendly event will get to choose from 15 different food vendors and Jail Creek Farms Winery will also be on hand with wine slushies for the adults.
Macon-Bibb County Recreation - 150 Willie Smokie Glover Drive, Macon
Reboot Retrocade Gaming's 5th Anniversary Tournament (2 - 10 p.m.)
Reboot Retrocade & Bar in Downtown Macon will celebrate their 5th Anniversary tournament this Saturday as part of the Road to Isekai Tour Season 2 (Tier 2) with a giveaway, pot bonuses, and more. There are lots of rules for gamers looking to compete in the tournament and they can all be found on the Facebook event post for this event. Pre-registration is required and there is a $5 venue fee as well as a $5 game fee.
Reboot Retrocade & Bar - 566 Cherry Street, Macon
ROAD TRIP: Magic & Mystery - An Artist's Showcase and Mystical Experience at the Old Smyrna Firehouse (7 p.m.)
This event by the Indie Arts Alliance will include art, intrigue, and mystery at the very quirky Old Smyrna Firehouse. Attendees will enjoy "mystical sound performances", multiple galleries of art, live performances, an oracle, and more. 
Old Smyrna Firehouse - 2889 Alexander Street SE, Smyrna
---
SUNDAY, AUGUST 13
Something Blue Yoga at Fall Line Station (11 a.m.)
This event is for brides and/or yoga practitioners who want to attend a wedding themed yoga class led by instructors at Homegrown Yoga. Brides are encouraged to dress in white while their bridesmaids (and other attendees) dress in blue. Beermosas will also be available to enjoy during this unique event.
Fall Line Station - 567 Plum Street, Macon
Macon Film Guild presents "The Unknown Country" at the Douglass Theatre (2 and 5 p.m.)
The Douglass Theatre will host two screenings of "The Unknown Country" by the Macon Film Guild this Sunday. This film is a drama that follows Tana (played by Lily Gladstone) as she takes a journey back into her past after a tragic loss.
The Douglass Theatre - 355 Martin Luther King Jr. Boulevard, Macon
"The Unknown Country" was released in July of 2023 by Music Box Film

---
---
More News from Macon