Your Weekly Guide to Fun and Interesting Events in Middle Georgia
Image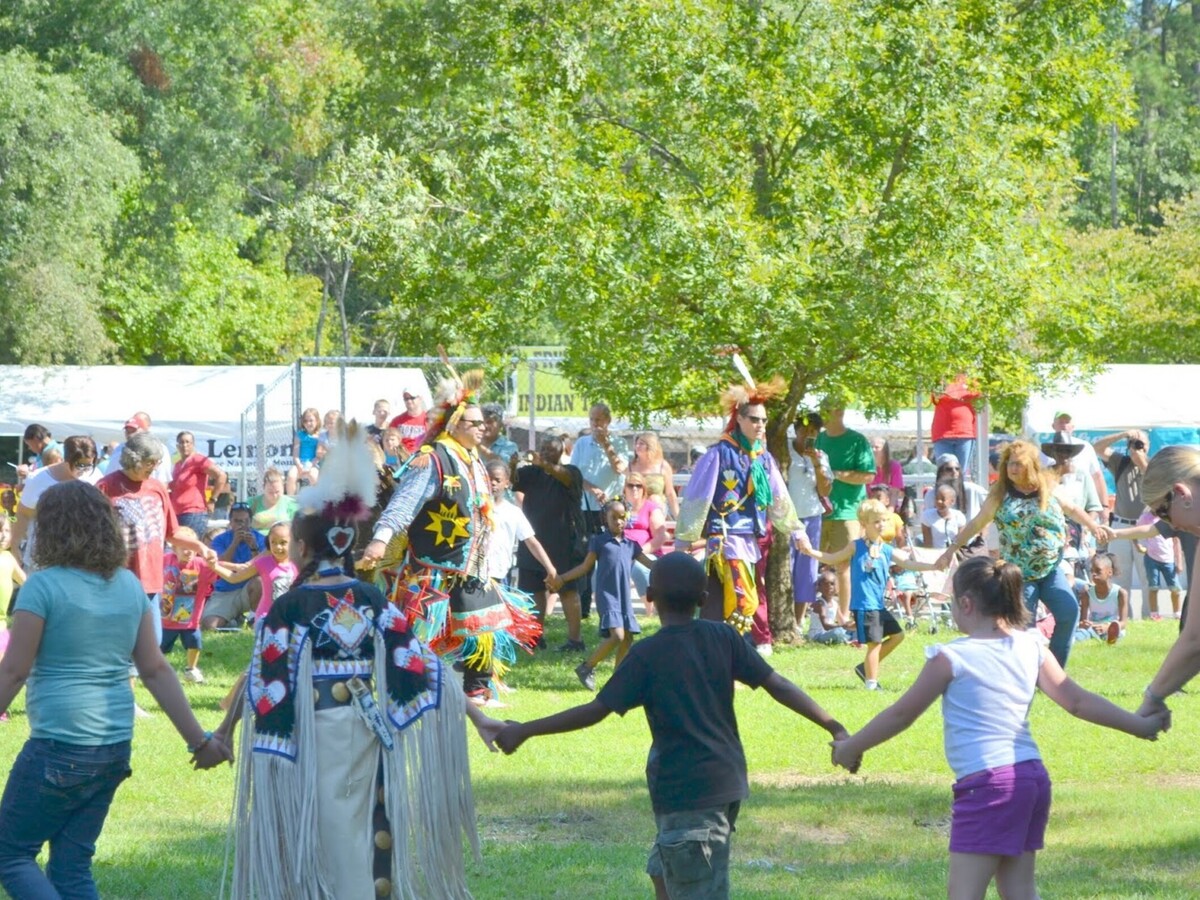 If you are looking for something different and interesting to do this week you are in luck. Storytellers Macon will bring another free storytelling event to historic Grant's Lounge on Tuesday, the Ocmulgee Indigenous Festival takes place on both Saturday and Sunday and is free to attend this year, and many more fun events are also scheduled to take place around Middle Georgia as well. The following are just a few of the ways you can get out and enjoy your community with friends and family this week.
---
MONDAY, SEPTEMBER 11
Blown Glass Pumpkin Workshop at stARTup Studios (3 - 4:30 p.m.)
Fall is almost here and one unique way to celebrate the changing of the seasons is to learn how to make your own blown glass pumpkin at stARTup Studios in Downtown Macon. You will also learn the basics of glass blowing at the same time from a skilled glass artist. The Blown Glass Pumpkin Workshop cost $105 per person.
  -  stARTup Studios - 1055 Riverside Drive, Macon
9 Ball Money Tournament at JBA (7 - 10 p.m.)
Every Monday, JBA has a 9 Ball Money Tournament hosted by Julius Andrada. The tournament has a $10 buy-in and there are payouts to the top three players. Signups for the tournament take place at 7 p.m. and the games begin at 7:30 p.m.
  -  JBA - 425 Cherry Street, Macon
---
TUESDAY, SEPTEMBER 12
Storytellers Macon presents "Last First Day" at Grant's Lounge (6:30 - 8:30 p.m.)
Storytellers Macon will host another evening of live storytelling on Tuesday night. The theme for the stories for this evening will be "Last First Day" and storytellers will have 5 minutes each to tell a true story that revolves around the theme. This event is free to attend.
  -  Grant's Lounge - 576 Poplar Street, Macon
---
WEDNESDAY, SEPTEMBER 13
Fall Line Brewing Co. Family Feud Style Trivia at Fall Line Brewing Co. (7 - 10 p.m.)
Fall Line Brewing Co. hosts Family Feud style trivia on Wednesdays with "hilarious twists, epic battles, and Fall Line gift cards" for the winners. This event is free to participate in and makes for a great way to bond with friends and family while competing with other trivia lovers.
  -  Fall Line Brewing Co. - 567 Plum Street, Macon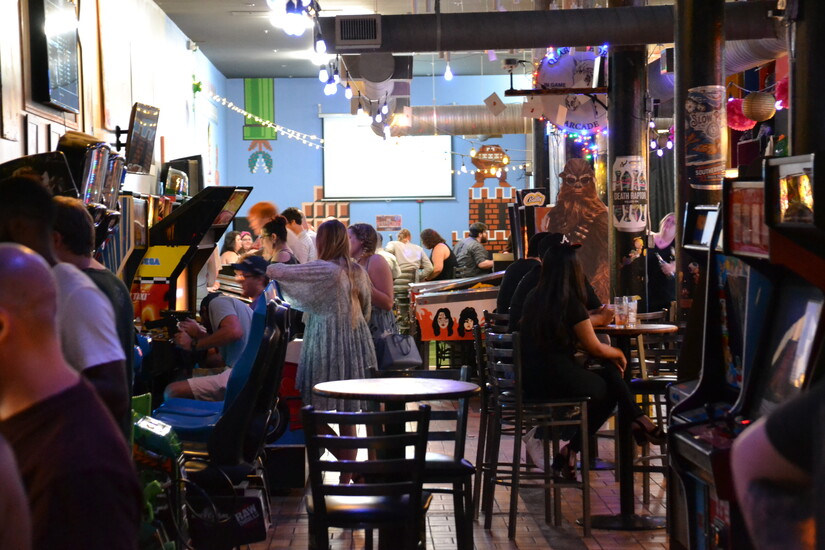 ---
---
THURSDAY, SEPTEMBER 14
Ocmulgee to Okmulgee Art Show at McEachern Art Center (5 - 8 p.m.)
Artists Bobby Martin and Randy Kemp will present artwork reflective of the Muscogee peoples and their traditions at the Ocmulgee to Okmulgee Art Show that opens on Thursday. The opening of this exhibit will take place on the first night of the Firestarters Film Festival and the gallery will act as the VIP Lounge for the festival as well. The McEachern Art Center is free and open to the public.
  -  McEachern Art Center - 332 2nd Street, Macon
Firestarters Film Festival at the Grand Opera House (9/14 - 9/16) (6 p.m.)
The Firestarters Film Festival is an Indigenous film festival that is meaning to complement the Ocmulgee Indigenous Celebration that will take place on Saturday and Sunday, according to the Grand Opera House. The film festival will screen five films and two of the films will also include a question and answering session afterwards. Tickets to the Firestarters Film Festival are $10 for a single screening pass, $30 for a pass for all the movies, and $150 for a VIP pass, which will include a VIP reception and one ticket to attend the Indigo Girls concert on Friday.
  -  Grand Opera House - 651 Mulberry Street, Macon
---
FRIDAY, SEPTEMBER 15
ROAD TRIP: Opening of Pumpkins at Callaway (4 - 11 p.m.)
Pumpkins at Callaway is a fall themed celebration at Callaway Gardens that will take place through October 29th. The attraction includes lots of "pumpkins, sunflowers, and festive fall topiaries", a corn maze that becomes a "glowing labyrinth of lights" at night, and much more. Adult tickets for Pumpkins at Callaway start at $19.95 on value nights.
  -  Callaway Gardens - 17800 US Highway 27, Pine Mountain
Food Truck Friday's Fiesta Friday in Perry (6 - 10 p.m.)
Historic Downtown Perry will celebrate Hispanic Heritage Month with Fiesta Friday. There are more than 20 food and beverage vendors scheduled to be on site, family activities, and live music from Ritmo Soul Bunch. This event is free to attend, bringing something to sit on is encouraged, and well-behaved dogs on leashes are welcome but no outside coolers or alcohol will be allowed.
  -  Carroll Street, Perry
4th Annual Dragon Con Trivia and Cosplay at Reboot Retrocade and Bar (9 p.m.)
This event is about all the same things people love about Dragon Con (fantasy, sci-fi, comics, cartoons, etc.) except with more of an emphasis on trivia. Whoever wears the best costume contest will win Reboot's cosplay contest at this free event for attendees 18 years old and older.
  -  Reboot Retrocade & Bar - 566 Cherry Street, Macon
Georgia Day at the Museum of Arts and Sciences (10 a.m. - 4 p.m.)
The Museum of Arts and Sciences will have local vendors and food trucks and educational presentations about native plants and animals, Georgia's geology, and more. The first 100 guests will also receive a goodie bag from Georgia Grown with the price of admission, according to the Museum. There will also be an Attic Sale taking place at the same time where guests can find many unique items to purchase.
  -  Museum of Arts and Sciences - 4182 Forsyth Road, Macon
---
SATURDAY, SEPTEMBER 16
Ocmulgee Indigenous Celebration at the Ocmulgee Mounds National Historical Park (10 a.m. - 5 p.m.)
The Ocmulgee Indigenous Celebration is a two day event taking place this Saturday and Sunday that will feature Southeastern Native American artists and craftsmen as well as educators, dancers, and musicians. This family-friendly event is free this year and also includes free parking down the road from the park at 171 Emery Highway.
  -  Ocmulgee Mounds National Historical Park - 1207 Emery Highway, Macon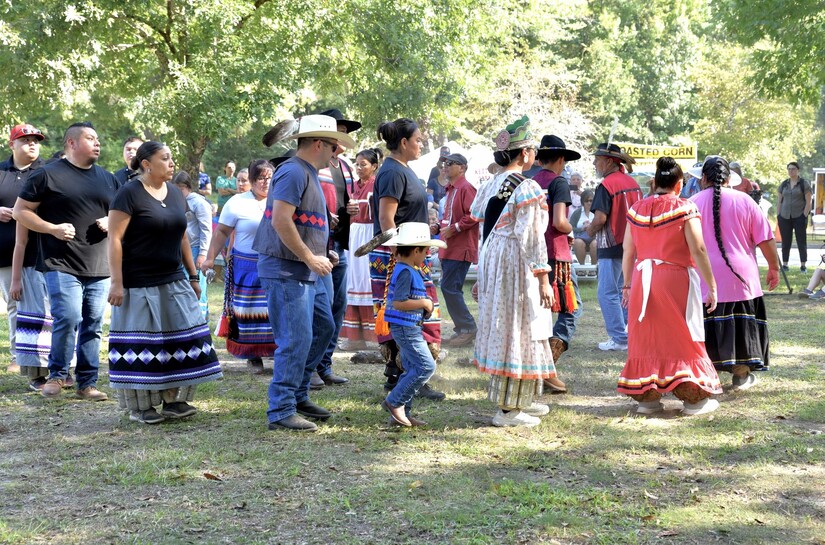 BBQ, Brews, and Bacon at Luther Williams Field (12 - 8 p.m.)
BBQ and Brews and other organizers will present BBQ Brews & Bacon this Saturday at the Macon Bacon's Luther Williams Field. This free event will include live music, food and drink vendors, a kids zone, and of course plenty of bacon, barbecue, and beer.
  -  Luther Williams Field - 200 Willie Smokie Glover Drive, Macon
PAW Patrol Live at the Macon Coliseum (2 p.m.)
PAW Patrol Live! is a live stage show featuring large puppet characters from the popular kids' show PAW Patrol. Tickets to this family-friendly event currently start at $25 online.
  -  Macon Coliseum - 200 Coliseum Drive, Macon
Jazz at the Magnolia at the Magnolia Ballroom in Milledgeville (7:30 p.m.)
Jazz at the Magnolia is sponsored by Georgia College and State University and Allied Arts and will feature live music from the GCSU faculty jazz quartet and student jazz combo as well as special guests Leonard Foy on trumpet and Dr. Geoff Haydon on piano. Presale tickets to this fundraising event are $20 and tickets cost $25 at the door.
  -  Magnolia Ballroom - 331 W. Hancock Street, Milledgeville
---
SUNDAY, SEPTEMBER 17
Hay Day at the Hay House (10 a.m. - 4 p.m.)
Hay Day is a fall-themed event featuring "lawn games, self-guided tours, fall crafts", and more, according to the Hay House. Macon Water Ice will also be onsite from 12 to 3 p.m. serving food and drinks. Admission to the magnificent Hay House will also be free during Hay Day.
  -  Hay House - 934 Georgia Avenue, Macon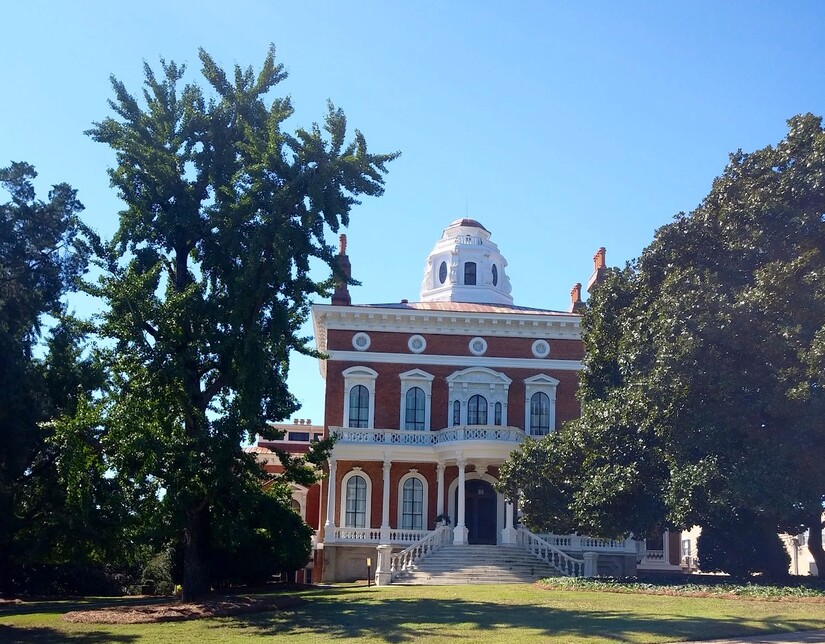 Bark N Brews Two Year Anniversary (12 p.m.)
Barks N Brews, Macon's only dog park and bar, will celebrate their two anniversary anniversary this Sunday with multiple vendors including Shannon Hughes Pet Photography, Johnson's Boys & Girl BBQ, Pupcuterie, LLC, and Serenity k9.
  -  Barks N Brews - 696 Riverside Drive, Macon
---
---
More News from Macon