Live Music Spotlight in Middle Georgia this Week
Image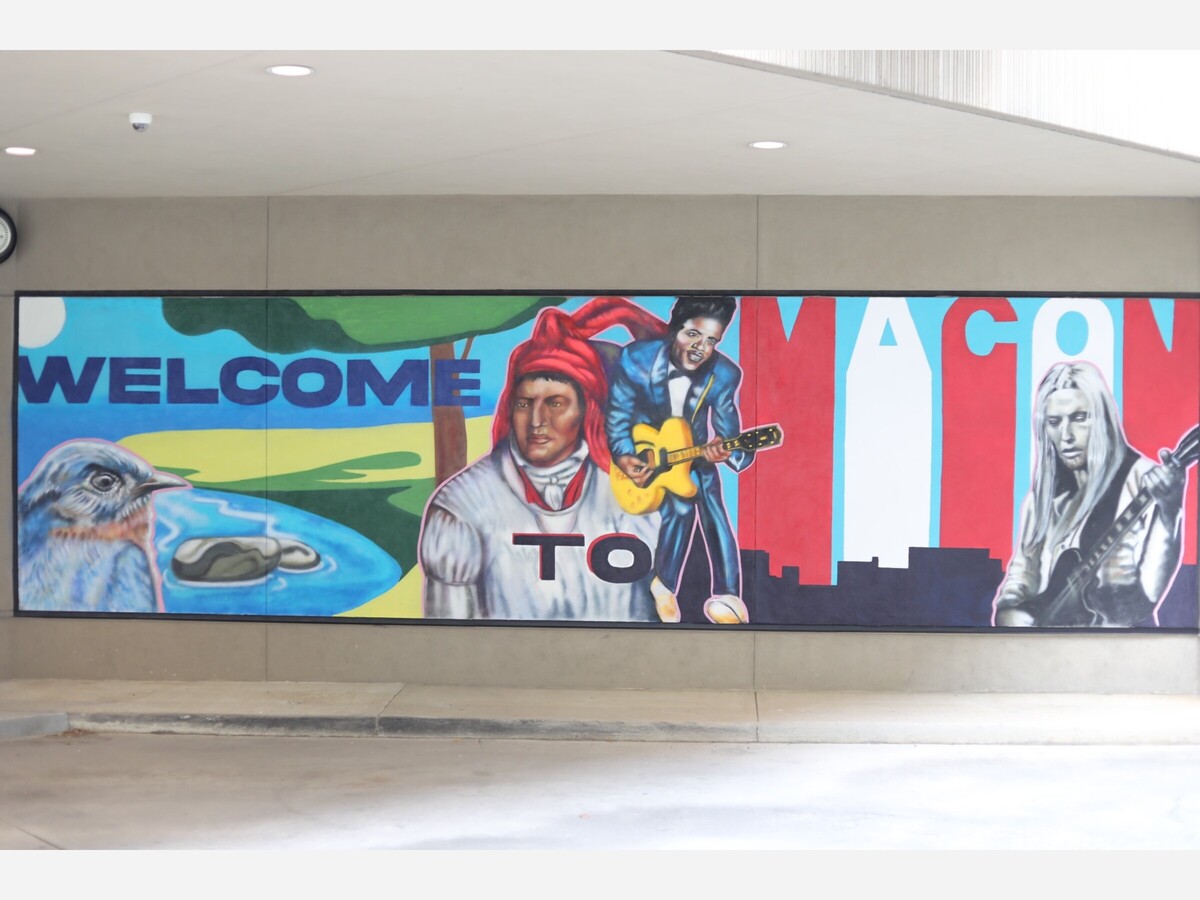 This week there are legendary musicians, themed musical events, and much more taking place in Middle Georgia. Blues guitarist Buddy Guy, who influenced other well-known guitarists like Jimi Hendrix and Eric Clapton, will perform at the Macon City Auditorium on Saturday and Macon's own legendary blues musicians Bo Ponder and Robert Lee Coleman will perform at the official after party for the concert at Grant's Lounge. The following are just a few of the excellent live music shows taking place in Macon and Middle Georgia during the next few days.
---
THURSDAY, SEPTEMBER 14
JESSE DANIEL AT THE SOCIETY GARDEN (8 - 11 P.M.)
Jesse Daniel is a country music performer from California whose sound is influenced by musicians like Merle Haggard and Buck Owen. Daniel has release three studio albums and his most recent one, "Beyond These Walls", was released in 2021. Tickets to see Jesse Daniel at The Society Garden cost $15 on Eventbrite.com.
Jesse Daniel's official music video for his song "Rollin' On" has been viewed over 150,000 times on YouTube
---
FRIDAY, SEPTEMBER 15
GUITARIST BOBBY HALL AT THE TOWNSEND SCHOOL OF MUSIC (7:30 P.M.)
Classical guitarist and Townsend School of Music alumnus Bobby Hall will perform on Friday evening. Hall will play music from classical composers like Augustine Barrios and Francisco Tarrega as well as jazz composers like Bireli Lagrene and Stephane Grappelli. Admission to see Bobby Hall perform is free and open to the public.
HUGHES TAYLOR BAND AT GRANT'S LOUNGE (9 P.M.)
The Taylor Hughes Band will be bringing their unique blues rock sound to Grant's Lounge this Friday. The doors open at 8 p.m. and the music starts at 9 p.m. Tickets to see the Hughes Taylor Band cost $10 in advance or at the door.
DJ K-SLAY, DJ UH-OH, AND BLACC MEL PERFORM 50 YEARS OF HIP-HOP AT FRIENDS ON THE HILL'S THE MIXER (10 P.M.)
Friends on the HILL in Warner Robins presents The Mixer every Friday night with performances from a wide range of DJs. This Friday, the theme will be 50 Years of Hip-Hop and DJ K Slay, DJ UH-OH, Blacc Mel, and DJ B3 will be getting the crowd moving. This event is for patrons 21 years old and older and there is no cover charge at Friends on the HILL.
WEST RIDGE CIRCLE AT BILLY'S CLUBHOUSE (10 P.M.)
West Ridge Circle is a band from Macon that will be playing rock and roll covers from multiple eras at Billy's Clubhouse on Friday. Billy's Clubhouse is in North Macon and it never has a cover charge.
THE RELICS WITH JACKSON GRIFFITH AT JBA (10 P.M.)
The Relics is a rock and roll band whose lead singer and songwriter Jackson Griffith is from Macon. They will be appearing for their first time at Downtown Macon's JBA. Their latest single is "Sunshine" and Griffith's latest single is "Running in Place". JBA usually has a cover charge at the door to see live music performances.
THE AQUADUCKS AT THE HUMMINGBIRD (10 P.M.)
The Aquaducks is a "high-energy funk and soul band from Nashville" whose music is a "nostalgic brand of modern funk music." The band is influenced by musical greats like Stevie Wonder and Earth Wind and Fire. The Hummingbird will have a $5 cover on Friday night for The Aquaducks show.
The Aquaducks released their music video for their humorous song "Bill's Toupee" 7 years ago
---
---
SATURDAY, SEPTEMBER 16
DJ UH-OH AT LONGLEAF DISTILLERY (6 P.M.)
DJ UH-OH will be performing at Longleaf Distillery on Saturday evening and will play popular hits from this era as well as popular classics. Longleaf Distillery does not have a cover.
IGNITE THE NIGHT WITH THE INDIGO GIRLS AND JONTAVIOUS WILLIS AT THE GRAND OPERA HOUSE (7 - 10 P.M.)
The Indigo Girls is a folk rock act that have been making music for almost 40 years and have sold more than 10 million records so far. The Indigo Girls' song "Closer to Fine" was featured in the recent very popular "Barbie" movie. Grammy-nominated blues musician Jontavious Willis will be opening for the band. Proceeds from this concert will help support the Ocmulgee Mounds National Historical Park's quest to become a national park. Tickets to see the Indigo Girls and Jontavious Willis start at $59 on The Grand Opera House's website.
BUDDY GUY'S DAMN RIGHT FAREWELL AT THE MACON CITY AUDITORIUM (7:30 P.M.)
George "Buddy" Guy is a famous blues guitarist and singer who influenced other musicians like Eric Clapton, Jimi Hendrix, and Stevie Ray Vaughn. Guy was even inducted into the Rock and Roll Hall of Fame by the world famous Eric Clapton. Tickets to see Buddy Guy in concert start at $46.75 on Ticketmaster.com.
5TH ANNUAL JAZZ AT THE MAGNOLIA AT THE MAGNOLIA BALLROOM IN MILLEDGEVILLE (7:30 P.M.)
Jazz at the Magnolia is sponsored by Georgia College and State University and Allied Arts and will feature the GCSU Faculty Jazz Quartet along with the Student Jazz Combo, trumpeter Leonard Foy, and jazz pianist Dr. Geoff Haydon. Tickets to Jazz at the Magnolia are $20 online or $25 at the door.
TINA TURNER TRIBUTE WITH SANDY REDD AT THE SOCIETY GARDEN (8 - 11 P.M.)
Sandy Redd, a singer, songwriter, and multi-talented performer from Chicago, will be performing a tribute to the one and only Tina Turner at The Society Garden on Saturday night. Redd previously appeared on NBC's "The Voice" a few years ago. Tickets to see Sandy Redd live at The Society Garden cost $20 on Eventbrite.com.
ROAD TRIP: BACK N BLACK AT THE BARNSTORMER'S GRILL IN WILLIAMSON (8 P.M.)
Back N Black is an AC/DC tribute band that will be performing on the Barnstormer's Grill's indoor stage on Saturday night. Tickets to see Back N Black start at $25 online.
FOUR STORIES AT BILLY'S CLUBHOUSE (10 P.M.)
Four Stories will be rocking Billy's Clubhouse. This Middle Georgia band has been performing for 20 years. Billy's Clubhouse does not have a cover charge.
8 SECOND RIDE AT THE CRAZY BULL (10 P.M.)
8 Second Ride is a modern country music band based out of Middle Georgia. They play covers of popular country songs with "3 part harmonies [and] a 5-piece band". The Crazy Bull usually has a cover charge at the door for shows.
DJ CL33BO AT JBA (10 P.M.)
DJ CL33BO will be performing a late night of electronic dance music at JBA on Saturday night. JBA often has a cover charge for musical acts.
GROUND HUM AT THE HUMMINGBIRD (10 P.M.)
Ground Hum will be performing popular 90's rock alternative music late Saturday night at The Hummingbird. This bar and music venue charges a $5 cover at the door.
A NIGHT OF BLUES WITH BO PONDER AT GRANT'S LOUNGE (10:30 P.M.)
This is the official after party for Buddy Guy and will feature music from living legends Bo Ponder and Robert Lee Coleman. Tickets to A Night of Blues cost $12 online.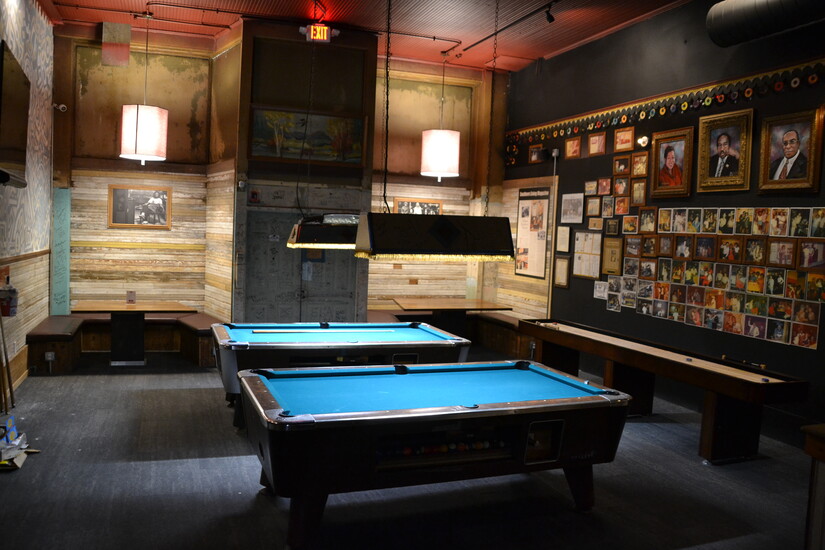 ---
SUNDAY, SEPTEMBER 17
TAYLOR DAYNE AT THE GRAND OPERA HOUSE (7 p.m.)
Taylor Dayne has been performing for multiple decades and has had many hits like "Tell It To My Heart" (1987) and "Love Will Lead You Back". This concert will benefit the Rescue Mission of Georgia's mission of helping those in need and is held in memory of Dr. Bill Amos, a long time supporter of the Rescue Mission of Georgia. Tickets to see Taylor Dayne perform at The Grand Opera House start at $45 online.
---
---
More News from Macon