Weekday Adventures: Fun and Interesting Things to Do in Macon and Middle Georgia
Image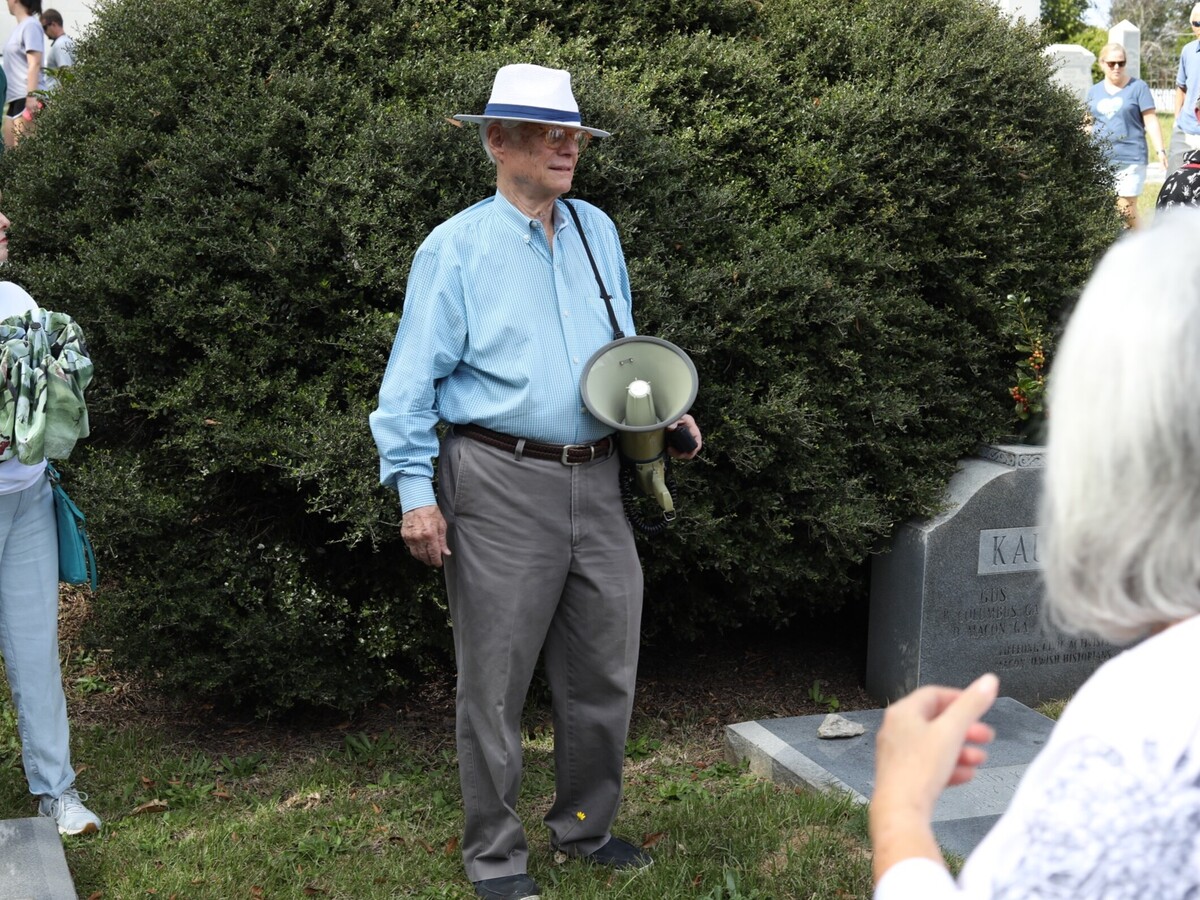 This week includes the spookiest night of the year, Halloween, as well as the beginning of November. The following are just a few of the more unique events taking place in Middle Georgia from Monday through Thursday this week. 
---
MONDAY - OCTOBER 30
Full Moon Yoga + Ecstatic Dance and Fire Ceremony on Coleman Hill (6 - 7:30 p.m.)
The final Full Moon Yoga event from Wild Heart Yoga and Amber Valentine of 2023 will take place on Monday with a new element: an ecstatic dance. This type of dancing is a "form of meditation, helping people to copy with stress and to attain serenity." This yoga class will be an all levels flow and is donation based.
  -  Coleman Hill - 285 Spring Street, Macon
Macon Bike Party: Bikes + Frights (6 p.m.)
Bike Walk Macon will host a Halloween-inspired Bike Party on Tuesday. McKinley Starks will lead the slow-paced bike ride that will stop at several spooky locations around Downtown Macon. Participants must bring a helmet to wear to take part in this event. Registration and the start of the free community bike ride will take place at the Bike Walk Macon Office.
  -  Bike Walk Macon - 830 High Street, Macon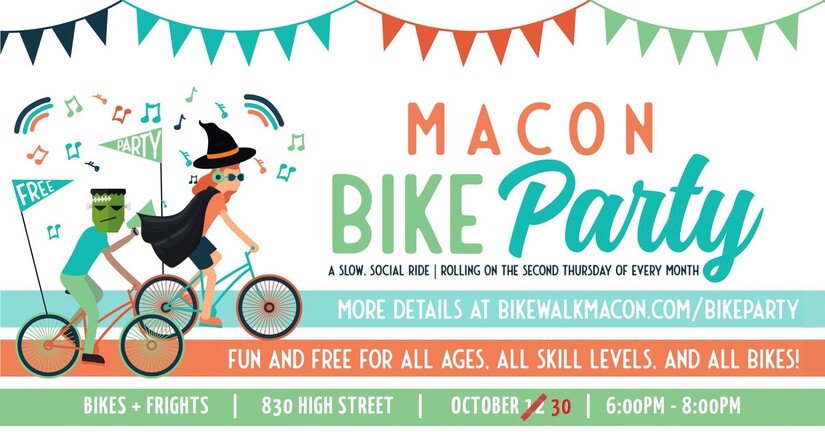 ---
TUESDAY - OCTOBER 31 - HALLOWEEN
Trick or Treat in Downtown Macon (4 - 7 p.m.)
More than 40 businesses in Downtown Macon will be handing out candy to trick-or-treaters on Tuesday. This event will include a live performance by the Kali Dance Studio on Second Street at 5:45 p.m. You can plan your route with the map linked here.
  -  Downtown Macon
---
---
Halloween Beer + Candy Flights at Just Tap'd (4 p.m.)
Just Tap'd will be serving some treats up for the adults on Halloween night with candy paired with some of their fall season beers.
  -  Just Tap'd - 488 1st Street, Macon
Mall-o-Ween at the Houston County Galleria (5 - 7 p.m.)
Houston County Galleria will be filled with kids in costumes and mall wide trick or treating at participating retailers, a DJ, kid's costume contest, a flash mob dance, and more.
  -  Houston County Galleria - 2922 Watson Boulevard, Centerville
---
WEDNESDAY - NOVEMBER 1
All Saints Day Mass with the Choir and Orchestra of St. Joseph Catholic Church (7 p.m.)
There will be an All Saints Day Mass this Wednesday and the St. Joseph Catholic Church choir and orchestra will be performing The Mass in G by Franz Schubert at this free event.
- St. Joseph Catholic Church - 830 Poplar Street, Macon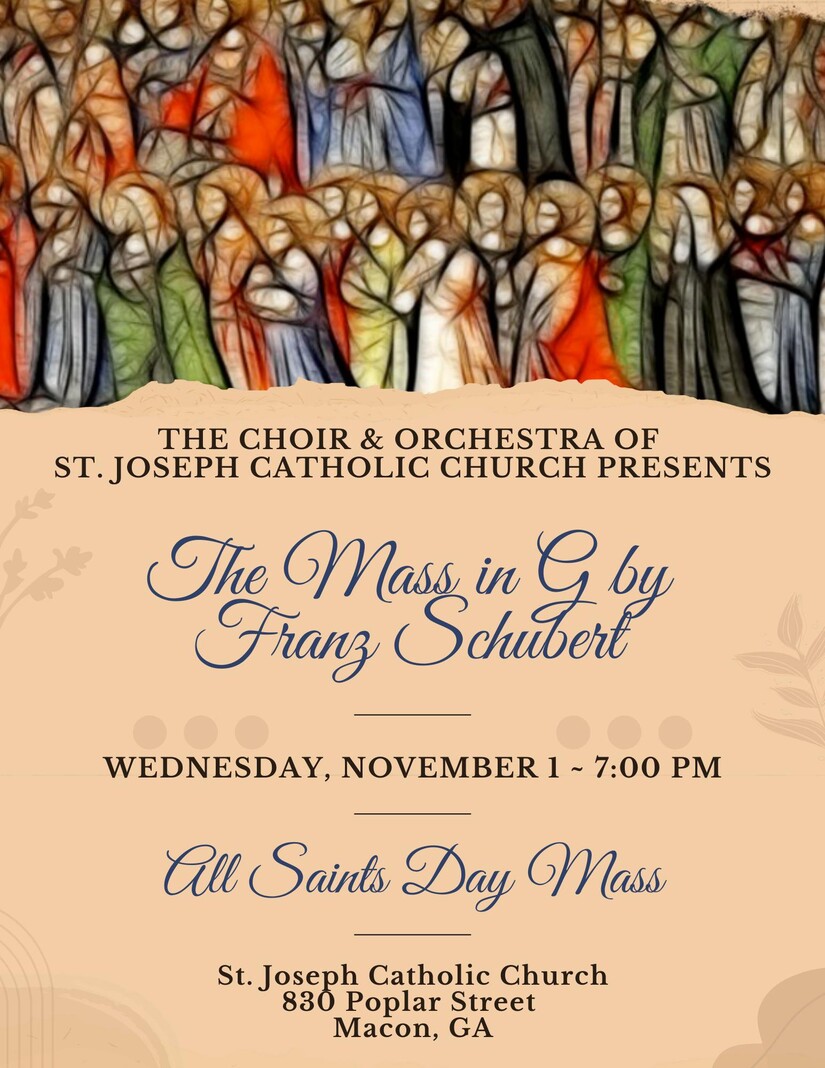 ---
THURSDAY - NOVEMBER 2
Storytellers Macon Free Storytelling Workshop at Wesleyan College (5 - 8 p.m.)
Storytellers Macon will hold a free storytelling workshop won the topic "Social Circles: Cultural Reflections, Race, and Identity in the Modern Generation" on Thursday night. This free workshop is for participants 16 years old and older and you can sign up at this link.   
  -  Wesleyan College Porter Auditorium - 4760 Forsyth Road, Macon
Macon Bike Party - Bikes and Frights in Downtown Macon (6 p.m.)
Bike Walk Macon is throwing a Halloween-inspired Bike Party on Thursday. McKinley Starks will be the bike party host for the evening and there will be several stops at spooky places in Downtown Macon. Halloween costumes are highly recommended. Registration takes place at the Bike Walk Macon Office beginning at 6:00 p.m., the bike party starts at 6:30 p.m., and then it ends back at the same location around 8 p.m. Attendees are asked to bring a helmet to be able to participate in the Macon Bike Party. This unique event is free.
  -  Bike Walk Macon - 830 High Street, Macon
---
---
More News from Macon