Live Music in Macon and Middle Georgia this Week
Image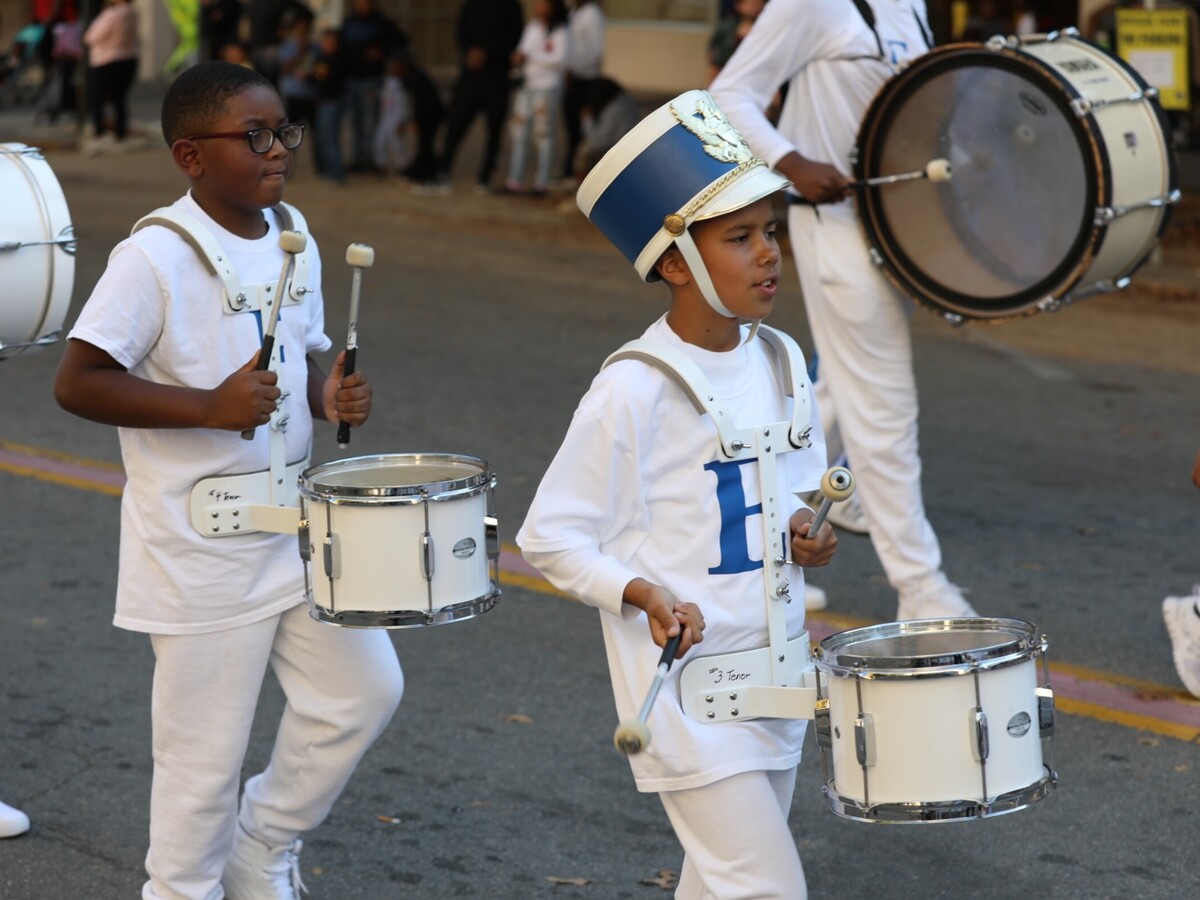 This second full week of November will include several chances to hear talented musicians perform at music venues all around Middle Georgia. Marcus King and Joshua Ray Walker will be taking to the stage at the Macon City Auditorium, Shy Company will be rocking out Buffington's in Milledgeville, and The Open Seas will be playing a free concert on Coleman Hill as part of Bragg Jam's Second Sunday concert series. The following live music performances are just a few of the places you can get your shot of music medicine in the next few days.
---
THURSDAY, NOVEMBER 9
GREEN GRASS GREEN AT WASHINGTON MEMORIAL LIBRARY (4 P.M.)
The family-friendly band Green Grass Green will be performing as part of Washington Memorial Library's 100th birthday party of Thursday. Face painting, a marathon story time, and cake will also be a part of the celebration.
---
FRIDAY, NOVEMBER 10
PURE PRAIRIE LEAGE AT THE GRAND OPERA HOUSE (7:30 P.M.)
The country-rock band Pure Prairie League has been creating music since the mid-60's and have now perfected their sound together for over 5 decades. Throughout their long career, the members of the band have included many talented musicians such as country music's Gary Burr and Vince Gill. Tickets to see Pure Prairie League in concert start at $25 online or at the Grand Opera House's Box Office.
TRAY WELLINGTON AT THE SOCIETY GARDEN (8 - 11 P.M.)
Tray Wellington grew up in western North Carolina and has gained acclaim for playing banjo with Cane Mill Road. He also won the 2019 International Music Association's Momentum Instrumentalist of the Year award. Wellington's Black Banjo was released in 2022 and was described as "refreshing and surprising" by David Morris of bluegrasstoday.com. The Society Garden usually has a cover charge at the gate.
ALL NIGHT TRAIN AT GRANT'S LOUNGE (9 P.M.)
All Night Train is a The Allman Brothers Band tribute band. The band got their name from the song All Night Train which was on the ABB's eleventh studio album Where It All Began. Tickets to see All Night Train cost $10 online or at the door.
EDGEWOOD HEAVY AT THE HUMMINGBIRD (10 P.M.)
Edgewood Heavy is an Atlanta band whose sound combines psychedelic rock with modern soul. The band even hosted their own music festival, Edgewoodstock, in 2021. The Hummingbird Stage and Taproom will have a $5 cover charge at the door for this show.
DJ BRANDO AT JBA (10 P.M.)
DJ Brando will be performing at JBA late night on Friday.
SHY COMPANY AT BUFFINGTON'S IN MILLEDGEVILLE (11 P.M.)
Macon's own Shy Company will be performing at Buffington's on Friday night. Shy Company is a rock and roll band who released the music video for their song "IN LOVE" earlier this year. Buffington's is a restaurant, bar, and music venue in Milledgeville that does not have a cover charge.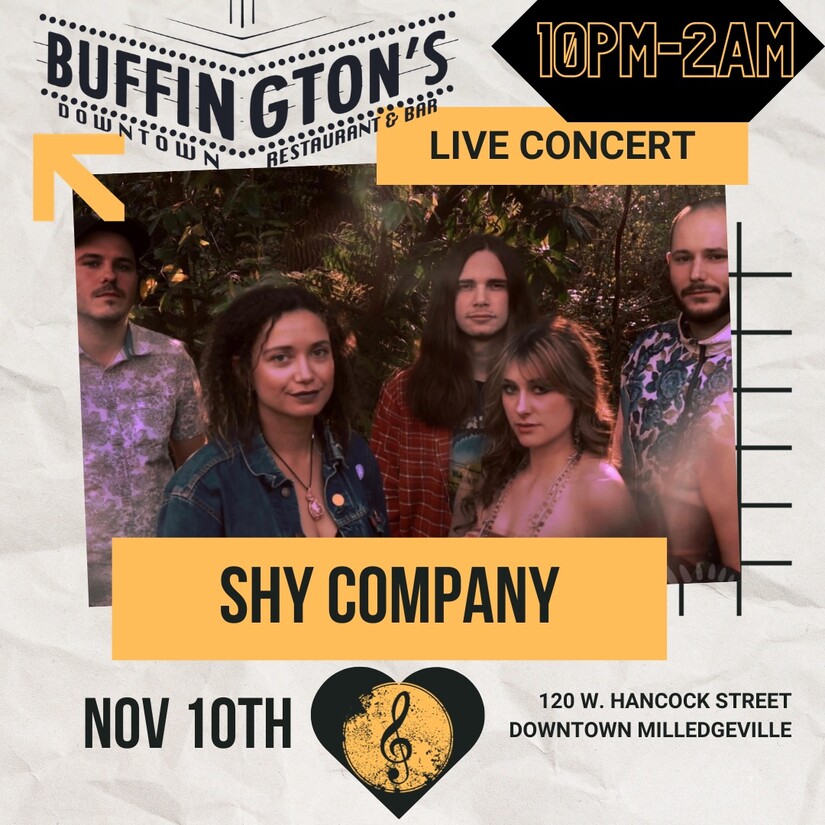 JOHN R. MILLER AT GRANT'S LOUNGE (9 P.M.)
John R. Miller is a singer songwriter whose music mixes country, blues, a rock and roll. Dalton Mills is another singer and songwriter and he will open the show. Doors open at 8 p.m. and the music starts at 9 p.m. Tickets cost $15 in advance online (though they are currently shown as sold out) or at the door.
---
SATURDAY, NOVEMBER 11
MAKEDA NICHELLE AT HOTEL FORTY FIVE'S HIGHTALE ROOFTOP BAR (6 P.M.)
Makeda Nichelle is a soul singer and song writer from Macon whose musical goal is to "tear down what needs to be torn down and to build up what needs to be built." She has released a single titled Truth and an album titled 336. This concert is part of Hotel Forty Five's Live at Forty Five music series which will take place on the first Friday and third Thursday of the month and Loom and the second and fourth Saturdays of the month at Hightales Rooftop Bar.
MARCUS KING AND JOSHUA RAY WALKER AT THE MACON CITY AUDITORIUM (8 P.M.)
Marcus King is a singer, songwriter, and guitarist whose 2020 album El Dorado was nominated for the Best Americana Album at the 63rd Annual Grammy Awards. Joshua Ray Walker will also be performing. Walker is a unique country music singer who made his Grand Ole Opry debut in early 2022. Tickets to see Marcus King and Joshua Ray Walker in concert start at $32 on ticketmaster.com.
The music video for Marcus King's song "The Well" has been viewed over 4 million times on YouTube
DJ JR AT THE HUMMINGBIRD (10 P.M.)
DJ JR will be mixing it up at The Hummingbird as part of Mercer Homecoming's after party on Saturday night. The bar and music venue will be having drink special and giveaways. Mercer University students over 21 years of age with a valid student I.D. get in for free. The Hummingbird will have a $5 cover charge at the door for everyone else.
ROOFDOG AT GRANT'S LOUNGE (10:30 P.M.)
The band Roofdog will play the official Marcus King after party at Grant's Lounge late Saturday night. Tickets to see Roofdog perform are $10 online or at the door.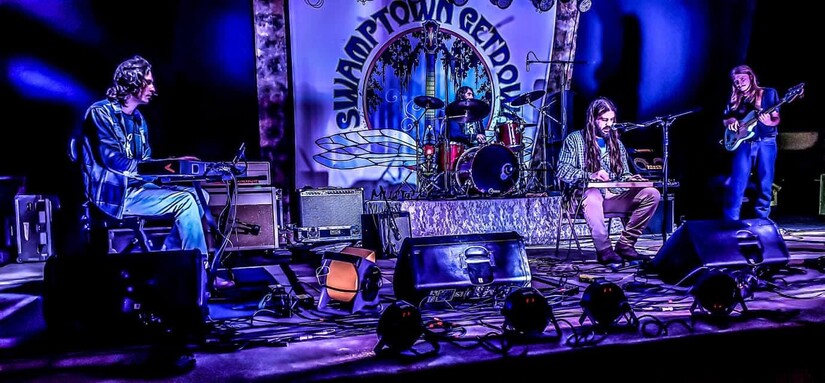 ---
SUNDAY, NOVEMBER 12
THE OPEN SEAS ON COLEMAN HILL (6 - 8 p.m.)
The Open Seas will perform as part of Bragg Jam's Second Sunday concert series this Sunday. The Open Seas is a talented local band whose members are Wesley Cook (drums), Casey Meadowns (bass guitar), Shawn Williamson (keys), Justin Cutway (acoustic guitar and vocals), and Daniel Graves (electric guitar). Bragg Jam's Second Sunday concerts are free and open to the public.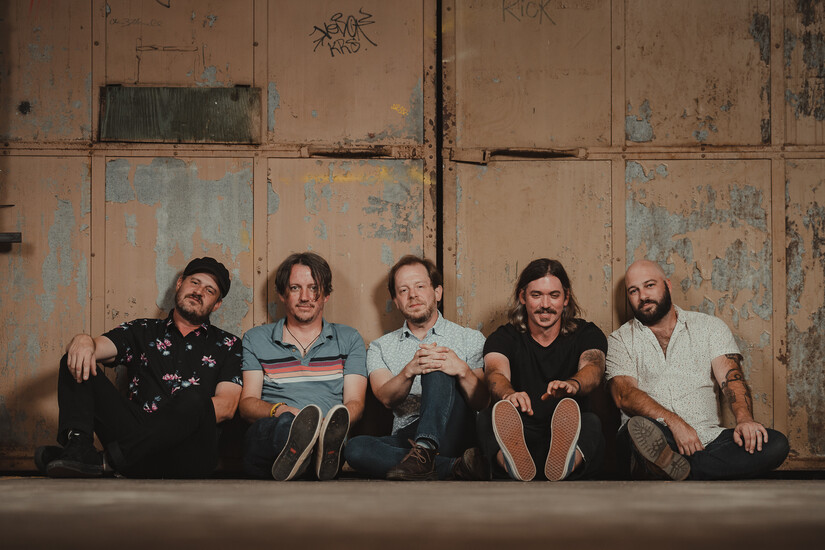 ---
---
More News from Macon