Mercer University Homecoming 2023: Three Days of Special Events on Mercer's Historic Campus
Image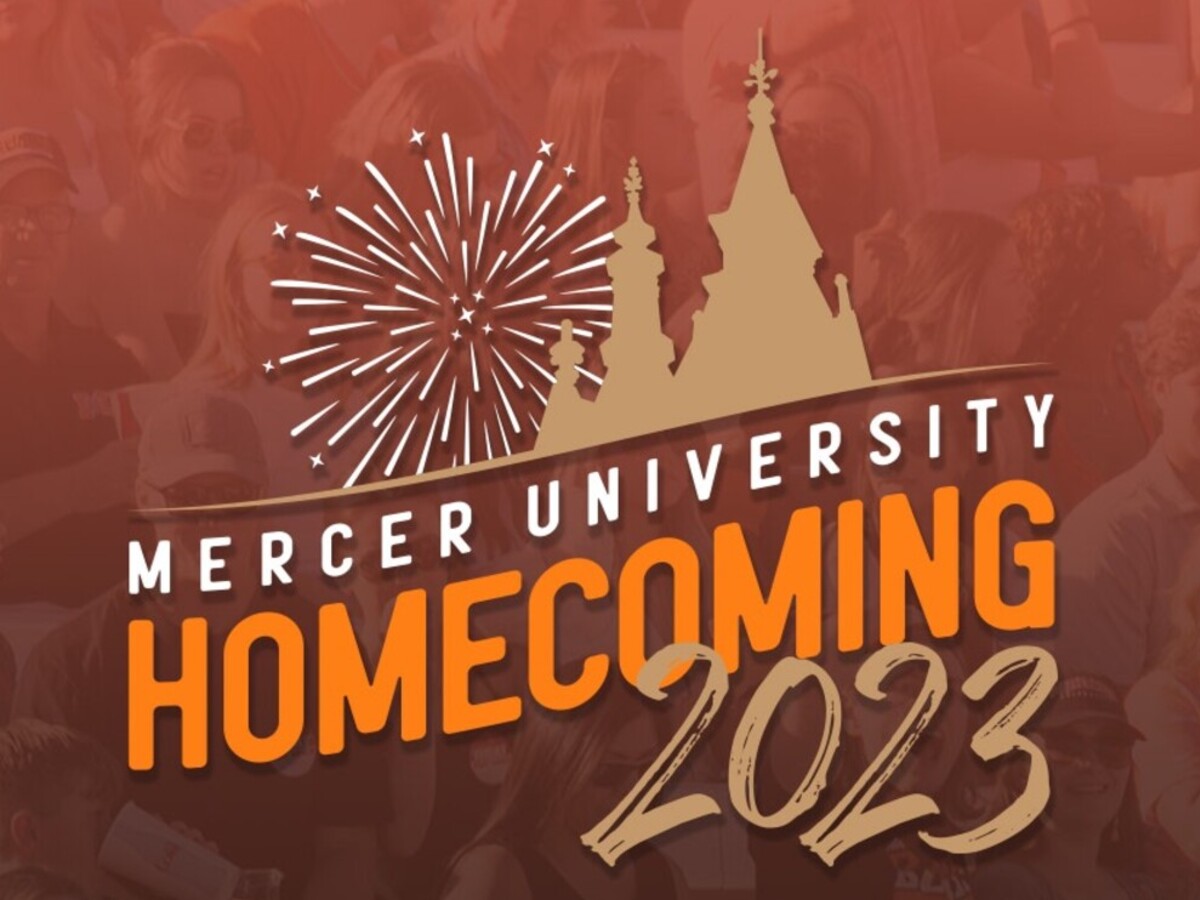 Mercer University's Homecoming 2023 takes place from Friday through Sunday this week and features three days of special events that celebrate the historic college for alumni, current students, and their families and friends. 
There are also several events that the Middle Georgia community is invited to, including a special presentation of "Alice in Wonderland", a Mercer Bear's football game, and more.
On Friday, November 10th, this year's Homecoming starts with the 11th Annual Alumni Career Speaker Series, which takes place from 10 to 11 a.m. at various locations on campus and features talks from former alumni who have gone on to have successful careers in various industries.
Speakers this year include Nathaniel Bittman, Branch Manager with NFM Lending, Carly Williams, University Recruiting Leader at Ford Motor Company, Tim Slocum, a Senior Vice President of Methodist LeBonheur Healthcare and the President of Methodist University Hospital in Memphis, Patricia Carter, who currently works in business development with Syneos Health, and Josh Rogers, President and CEO of NewTown Macon. Two College of Professional Advancement Alumni speakers will appear virtually this year: Gena Bryant Chalfa, Director of Student Wellbeing at Stratford Academy and Melissa Alterio, Director of Cobb County's Department of Emergency Communications
The list of accomplishments, certifications, and lofty positions held by these alumni would take several thick books to adequately cover, so feel free to read more about them on the Mercer Homecoming website.
Visitors to Mercer's Tarver Library can view an interactive timeline of Mercer's history, pick up some "swag", and even make a Homecoming souvenir starting at 11 a.m..
Alumni, faculty, staff members, friends of the University, college bound students in grades 11 through 12, and others who have already pre-registered can get a closer look at the college admissions process at College Bound: An Inside Look at College Admissions. This event is scheduled to take place from 12 p.m. until 3 p.m. inside Mercer's University Center and will include lunch and an open house. 
A dedication of Kicklighter Hall and Freedom Plaza will take place at 1:30 p.m., which will be followed by an ROTC open house at 2 p.m.
Reunion Classes Walking Campus Tours will take place at 3 p.m. starting at Penfield Hall and will be available for those alumni who graduated in 1973, 1983, 1993, 1998, 2003, and 2013 and who pre-registered for the tour.
At 8:30 p.m., a Pep Rally, Fireworks and Aspire Campaign Celebration will take place in Mercer's Cruz Plaza. This special event will celebrate the completion of Mercer's $500 million comprehensive fund-raising campaign, according to Mercer Homecoming's website.
On Saturday, November 11th, a Homecoming 5K will start at 8 a.m. in Mercer's Five Star Stadium.  The 5K racers will run two laps around the college's picturesque campus, with the route including a short trip through Five Star Stadium and along Coleman Avenue. Registration for the 5K costs $20 and includes a Homecoming 5K t-shirt while supplies last.
Members of the Mercer Theatre will perform a whimsical version of Lewis Carroll's "Alice in Wonderland" at Tattnall Square Park from 10 to 11 a.m. Carroll's original play has been adapted by Mercer Theatre's Scot Mann to include elements of steampunk style, science fiction, and special effects. This event is free and no registration is required to attend.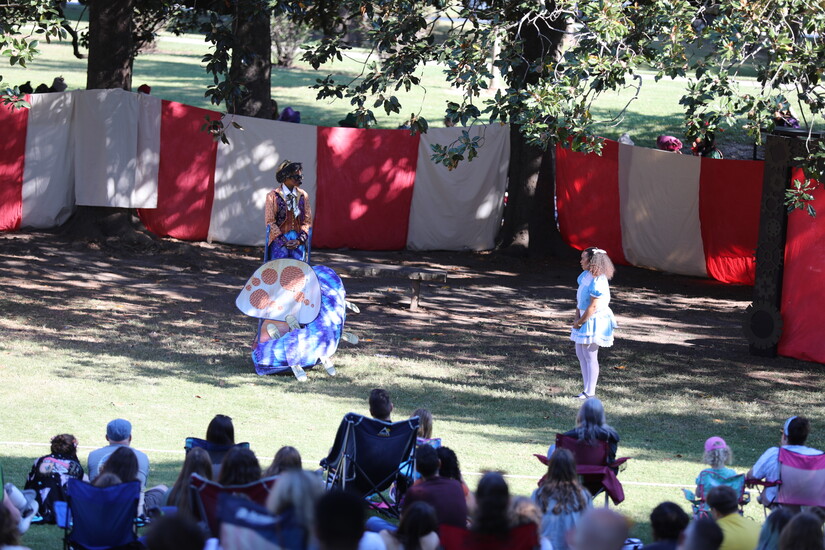 There will be several tailgating events presented for alumni, faculty, and students prior to the Mercer Bear's football game which begins at 3 p.m. The Mercer Bear's will face off against the Samford Bulldogs in Mercer's Five Star Stadium and general admission tickets start as low as $8 on tixr.com.
A performance of "A Divine Kerfuffle" by Mercer Theatre will start at 7:30 p.m. at Tattnall Square Center for the Arts. This "high-energy, physical comedy" set in 1895 features an actress with a very high opinion of her own acting abilities who meets her match in another diva actress. General admission tickets are $15 and tickets for Mercer faculty, staff, students, and alumni are $10 in advance or at the door.
The final two events of Mercer University's 2023 Homecoming take place on Sunday, November 12th starting at 3 p.m. with a recital by Dr. Jack Mitchener, a Professor of Organ and University Organist, at Newton Chapel. This musical event is free and will include a performance of Toccata & Fugue in D minor by Bach, Widor's Toccata from the 5th Symphony, music by Saint-Saens, Clara Schumann, and spirituals by Hailstork, according to Mercer Homecoming's online schedule.
Mercer University's Office of Alumni Services and University Special Events is responsible for planning the many Homecoming events each year and they work with alumni groups, campus groups, and local businesses to pull it off successfully.
Please note, many of the above events require pre-registration or an invitation, so please visit this eventbrite.com link to register, or the Mercer Homecoming website for more information.
More News from Macon