Don't Become a Victim: Important Tips to Safeguard Yourself from Scams
Image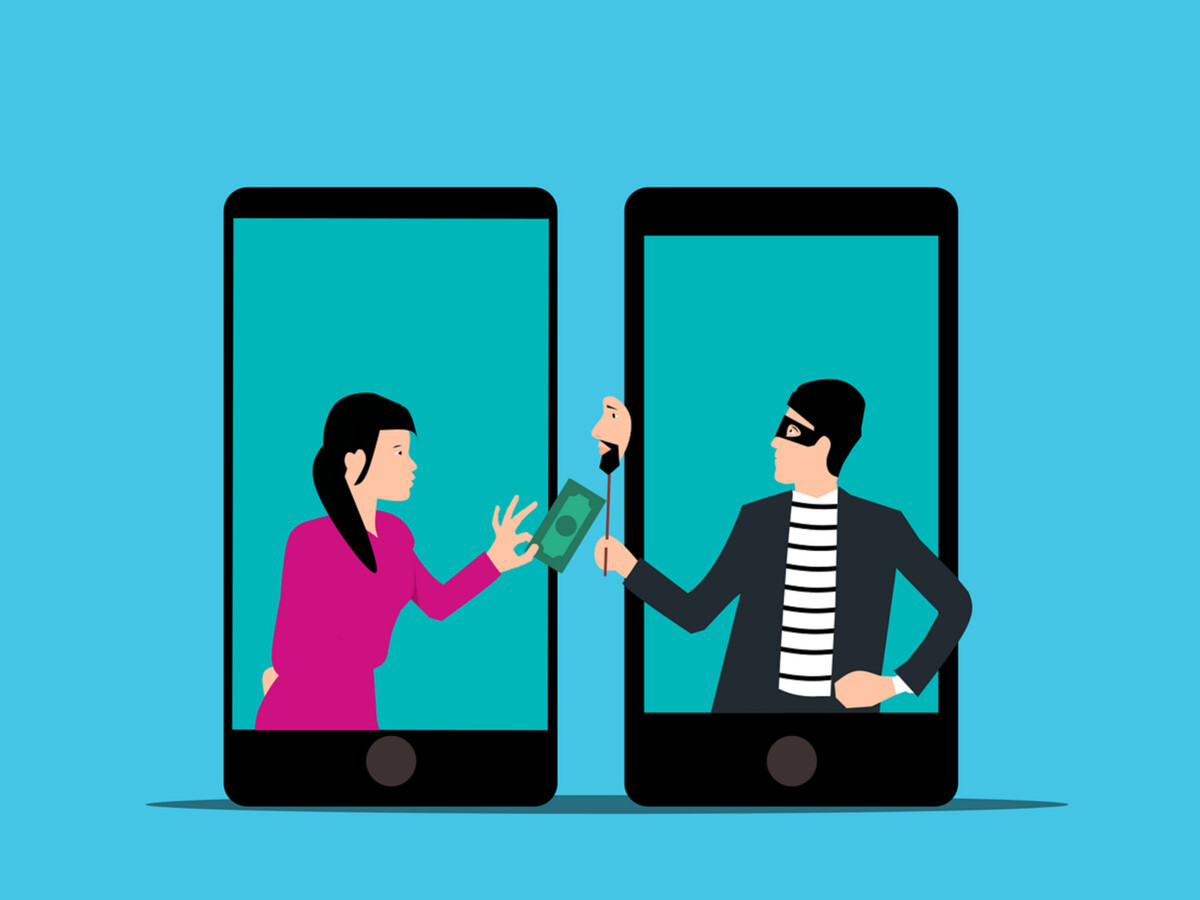 I decided to write this article after hearing about one more grandmother who was scammed out of several thousand dollars. This type of  story might already may unfortunately be familiar to many of you. 
In this article I will discuss a few tips from the Federal Trade Commission (FCC) about the signs you are being targeted by a scammer and how to avoid being scammed.
Tips to Identify Scammers
1. Scammers often pretend to be someone you know or work for an organization you are already familiar with. 
A scammer can pretend to be from a government agency like the Social Security Administration, IRS, or Medicare, or they might just use a made up name but say they work for an organization you may trust. Scammers can also pretend they work for a business you have an account with, such as a utility company or department store. They also sometimes pretend to work for a charity. 
Technology has made it easier for scammers fool people into thinking they are someone they are not. They can use technology to change the way their number shows up on your caller ID or they can use a fake Facebook profile to pretend to be a friend or someone else you might trust. The following tips are ways you can figure out if the person you think you are communicating with is a scammer or who they say they are.
2. Scammers often claim that there is a problem you need to solve or you have won a prize.
If you are talking to someone on social media or on the telephone and they say you are in trouble with the government, that you owe them money, that you have a virus on your computer, or even if they claim one of your family members has been in an accident, be aware that scammers often say these same things in attempt to scam innocent victims.
Scammer also sometimes claim that there is an issue with your account with a business and that you need to verify your information to help solve the issue. Or they will tell you that you have won a lottery or sweepstakes but that you will need to pay money in order to claim your prize.
If someone is telling you any of these things, be on alert and determine if they are doing any of the following things that will indicate they do not have your best interests at heart.
3. Scammers want you to take an action quickly.
If you are feeling pressured to do something very quickly, be on alert that you might be communicating with a scammer. If you are talking on the telephone, they might tell you to stay on the line, or they might threaten you with your arrest, say they will sue you, take away your driver's license, or even deport you, according to the FCC. 
4. Scammers want payment in a specific way.
Finally, the last clue that a scammer might have you in their sights as their newest victim is that they often insist for payment using gift cards, by using a payment app, with cryptocurrency, or by you wiring them money. Other crafty scammers might send you a check and tell you to deposit it and then send them money: but be aware, it is very likely the check is fake and you are about the be scammed!
Avoiding Scams
The FCC recommends the following simple ways you can avoid being scammed:
 - Block unwanted calls and text messages. 
 - Don't give your personal or financial information in response to  unexpected requests. 
Be suspicious if an organization is calling, emailing, or texting you and asking for this type of information! Also be aware that emails or text messages can contain links that may harm your computer or lead you to a fraudulent website. The FCC recommends instead looking up their phone number or contacting the organization through a trustworthy website.
 - Don't let someone pressure you to act immediately. 
 - Be aware of the ways scammers will ask to be paid. If someone is asking for payment in cryptocurrency, via a wire transfer service, a payment app, or with gift cards, or to deposit a check and send money back, know that you are very likely being scammed and stop communicating with that person!
 - Communicate with someone you know and trust. Before you do anything someone is pressuring you to do, talk to someone you know and trust. This will often lead you to realize that things don't add up and you were close to being taken advantage of by a despicable scammer.
Finally, if you have already been scammed or think you came across a scam, be sure to tell the FTC but going to ReportFraud.ftc.gov and reporting it. 
I recommend talking with your elderly loved ones about the information in this article as they are often the people who scammers most consistently target. It is an unfortunate fact that there are so many cunning scammers trying to take advantage of others these days. Thankfully being educated about some of the commons tactics and behaviors scammers use can help you keep your hard earned money in the bank.
More News from Macon