More Than 1 Million Lights will Brighten Downtown Macon at the 2023 Macon Christmas Lights Extravaganza
Image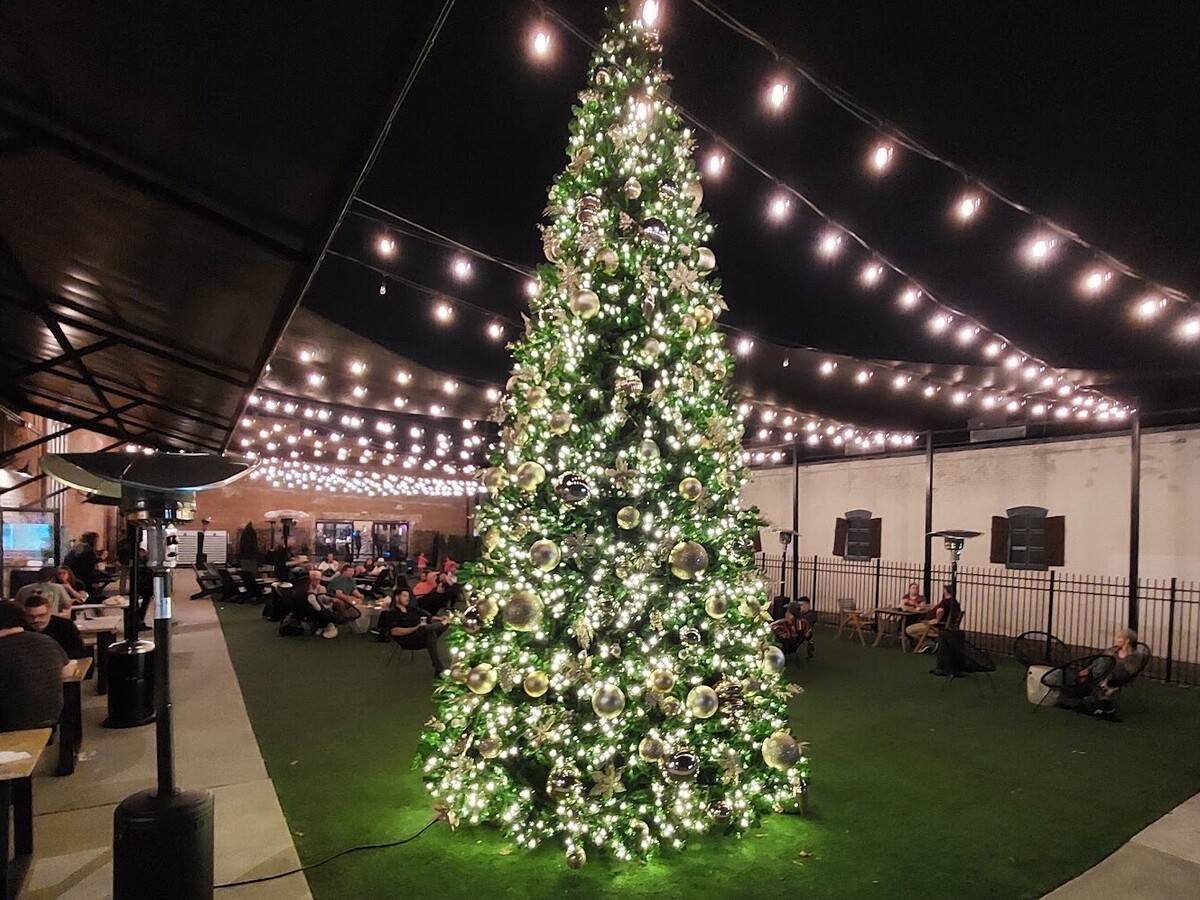 A little less than two weeks from now, Downtown Macon will be lit up with over a million festive, twinkling lights as part of the Macon Christmas Lights Extravaganza.
The lights will be switched on during a free opening night concert from the Macon Pops on November 24th at 6 p.m. The Macon Pops Christmas Spectacular will take place in Addison Tinsley Park (located on Poplar Street between First Street and Second Street) in Downtown Macon.
The Christmas lights, which will stretch out over 5 blocks in Downtown Macon, will be synced up to match the rhythm and beat of the festive music from the Macon Pops orchestra during the opening concert. 
The Macon Christmas Lights Extravaganza will feature 31 original songs by the Macon Pops and each song will feature a Macon artist.
Visit Macon created this video showing scenes from past Macon Christmas Lights Extravaganzas
Attendees to the opening night concert are encouraged to bring their own camping chairs as no seating will be provided.
After the opening night, the same music from the Macon Pops orchestra will be played along with the sparkling lights through early 2024. 
The opening concert and nightly shows, which will take place on the hour from 6 p.m. through 9 p.m., are open and free to the public.
The Macon Christmas Light Extravaganza first took place in 2017 and was the bright idea of Macon's Bryan Nichols. Even with almost no advertising, almost 100,000 people were estimated to have visited Downtown Macon for the inaugural event.
Since 2017, the popularity of this event has only grown, so you should arrive earlier than 6 p.m. to assure you have time to find parking and a comfortable place to sit. 
Visit the Macon Christmas Lights Extravaganza website for more information about parking and more.
More News from Macon