Sonrise Ministries in Gray Is Here to Help
Image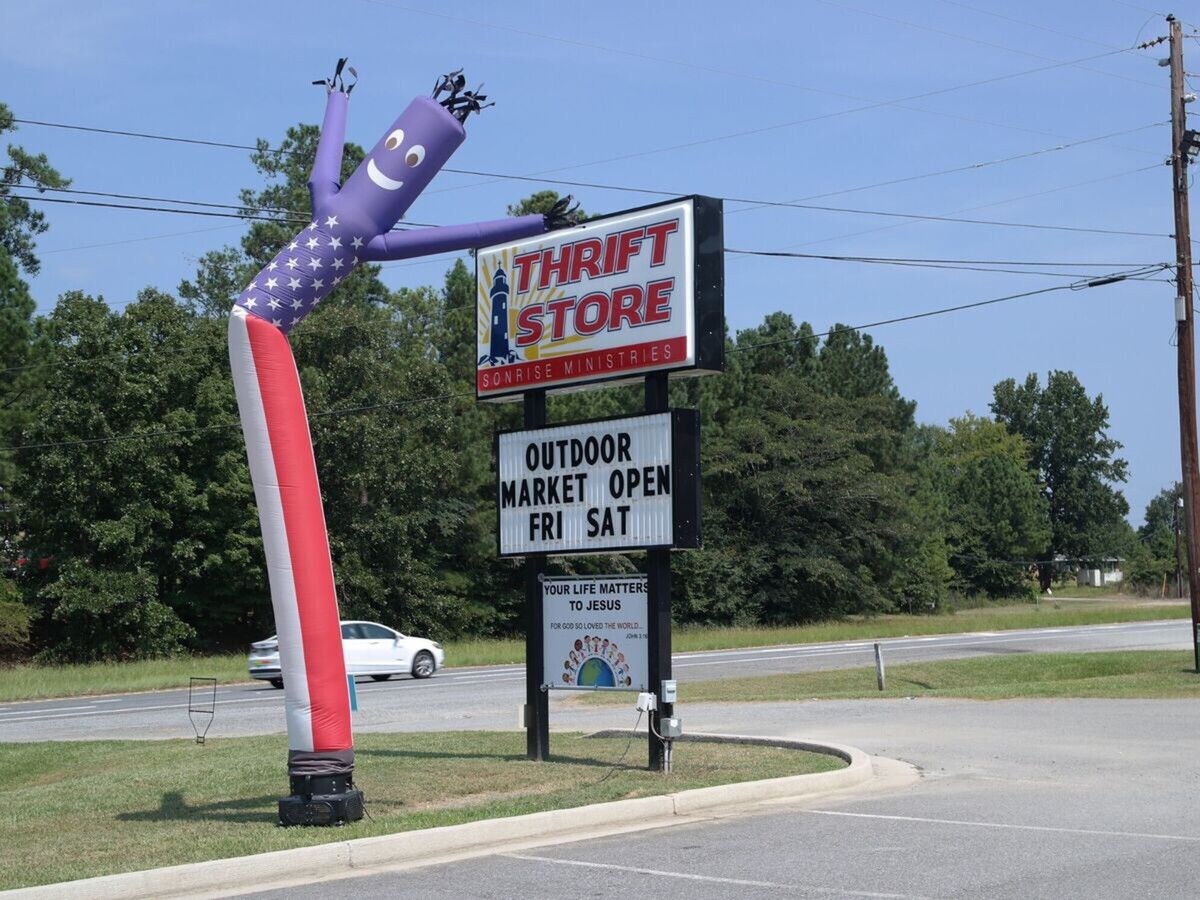 Sonrise Ministries is a true resource for many families in Gray and middle Georgia. This ministry operates the Jones County Outreach Center on Gray Highway and also help provide clothing, furniture, appliances, toys, and more to those in need. 
Pastor Ronnie Hinson is the big hearted visionary behind Sonrise Ministries. Hinson's deep faith, spiritual visions, and conviction has led to a new, large building for the Thrift Store, the brand new Ronnie's Rooster's Market, and more to come.
Pastor Carol Mora is an indispensable part of the good works that Sonrise Ministries has been able to do and is often found assisting customers in the Thrift Shop.
Sonrise Ministries newest outreach is Ronnie's Rooster's Market, an open air market. This market is now open several days of the week including on Fridays and Saturdays. Shoppers can find fresh, local produce and fruit, honey, desserts, and other treats being sold by local vendors.
Sonrise Ministries additionally provides a Community Mobile Food Bank on the second Thursday of each month on Highway 49 from 9 a.m. until 12 p.m. and a Food Bank on the first and third Wednesday by appointment or for those with special needs (call (478) 972-3500 or (478) 841-6109 to make an appointment). 
If you are in need of prayer, Sonrise Ministries offers a Prayer Gazebo for the community to come pray in and also a prayer room inside their thrift shop.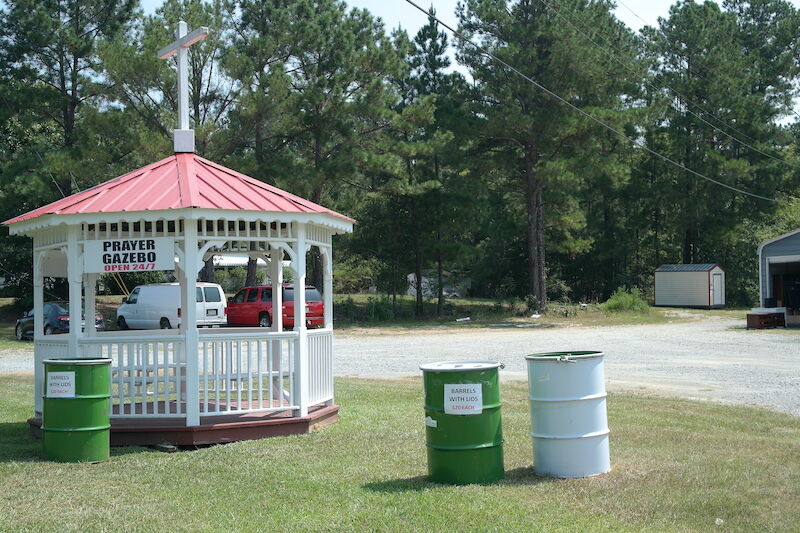 Part of the good work Sonrise Ministries does is to assist families who have lost their belongings to fires. This ministry also operates the New Sonrise Inn, a place to live for those who are struggling to rest so that they can better help themselves.
Ronnie Rooster's Market is currently seeking vendors in the middle Georgia community. They are especially looking for vendors who would like to sale produce, things like jellies, jams, or baked goods, plants, flowers, or handmade crafts and non-food items.
If you are interested in becoming a vendor for Ronnie Rooster's Market or need more information about any of the other services Sonrise Ministries offer, please e-mail Sonrise Ministries at carolatsonrise@gmail.com or call them at (478) 305-7702.
Sonrise Ministries is located at 3378 Gray Highway in Gray, Georgia.