The Many Talented Artists of the Inaugural Macon Art eXplosion (MAX) Festival
Image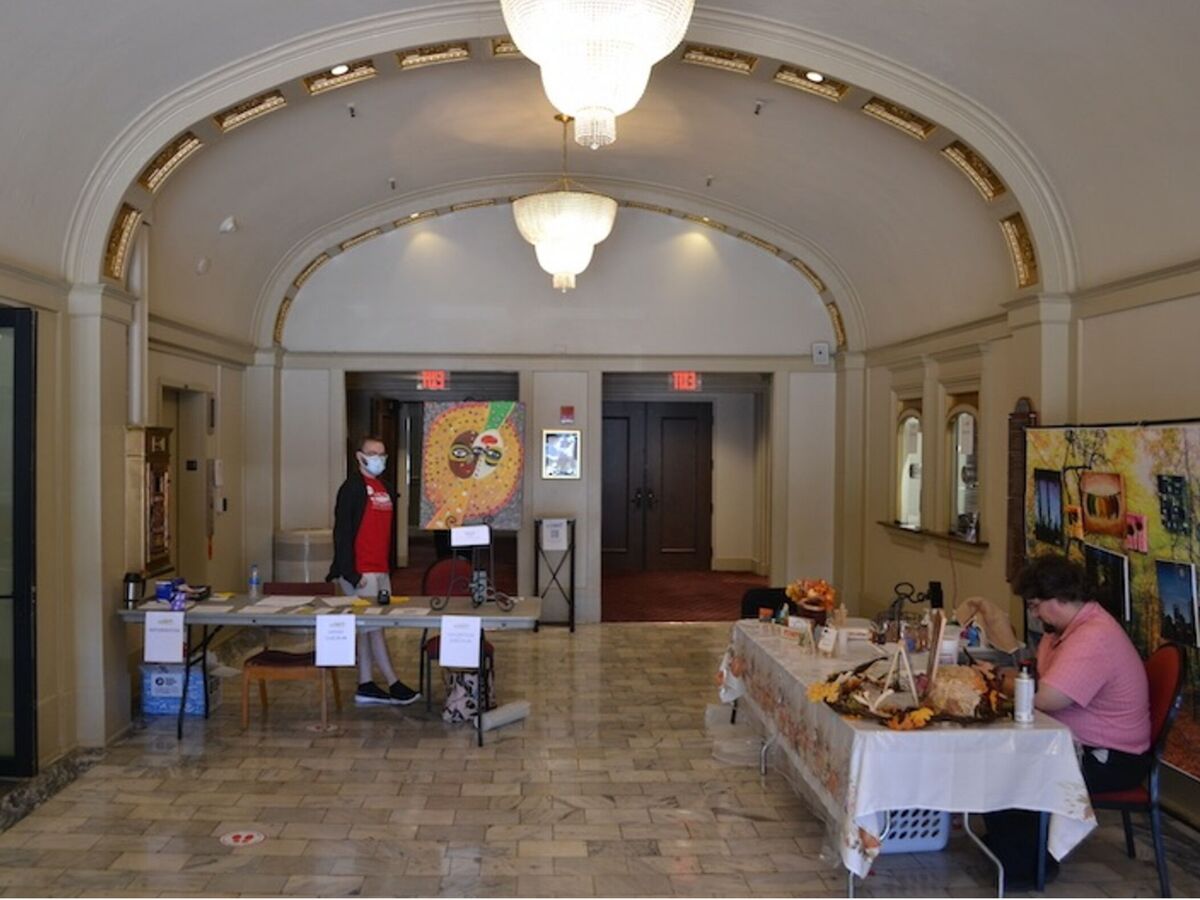 The Macon Art eXplosion (MAX) at the Grand Opera House was a great success for art lovers across middle Georgia. Many artists came from near and far to perform, display their artwork, and to teach curious attendees about their craft. 
This article will discuss a few of the very talented artists of the inaugural MAX for those who were unable to attend this fantastic event and for those searching for the perfect artwork for their walls.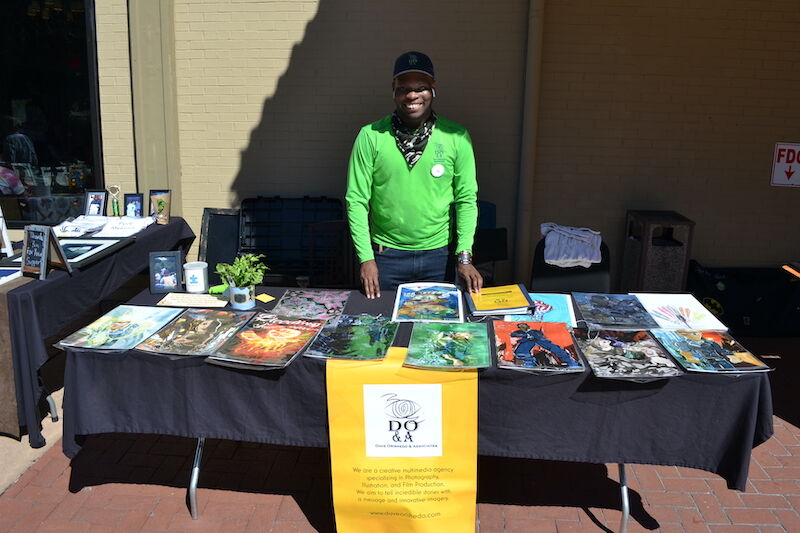 Dave Rashaad's art work is colorful and full of surprising details.  Rashaad is Lead Artist at Dave Orishedo & Associates, a creative multimedia agency focusing on graphic illustrations, photography, and film and music production. 
If you are interested in purchasing one or more pieces of artwork from Rashaad, you can contact Dave Orishedo & Associates by email or by calling (478) 288-2688.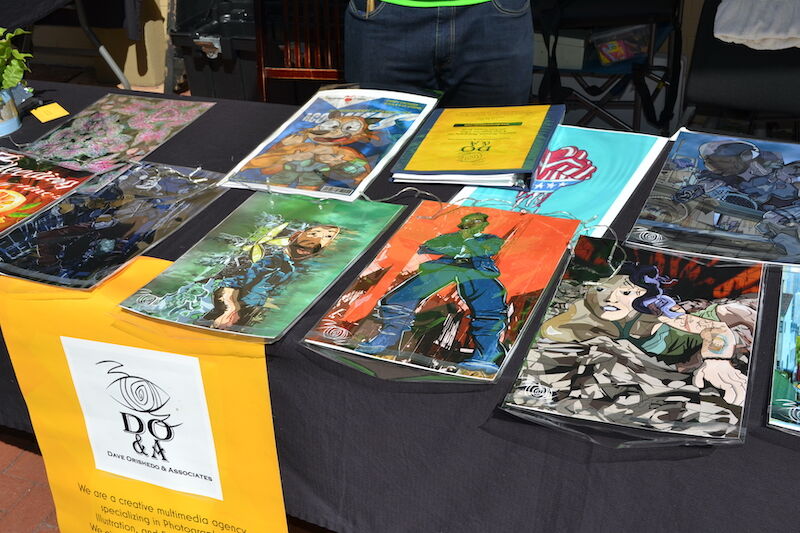 Artist Kris Ryan's paintings all have a message for the viewers. One of her recent projects is called Angry Females Speaking Out. When you look at her artwork you can almost feel the emotions of frustration and anger from the women in her paintings.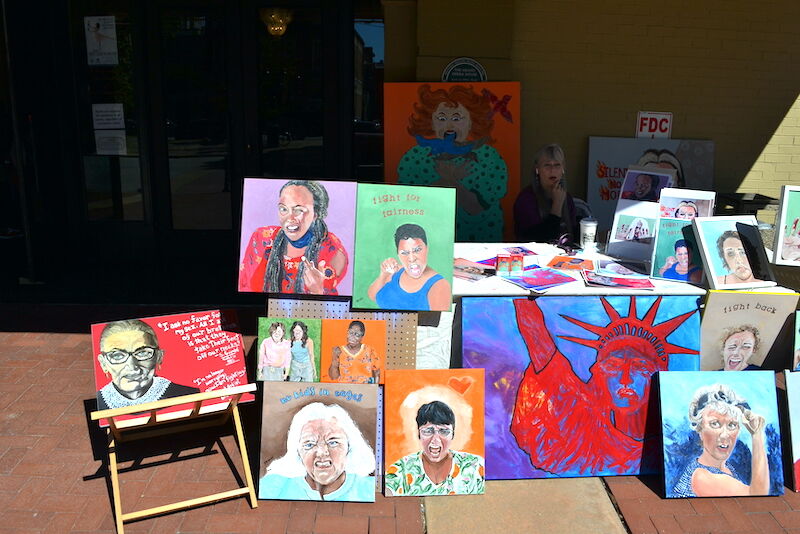 For inquiries regarding Ryan's artwork, she can be reached via email or by calling (917) 915-6186 or (706) 248-1768.
---
---
Anna Richards is a visual artist whose recent artwork is abstract and playful. Richards is now based in Macon but she grew up in Tennessee, Connecticut, and Georgia.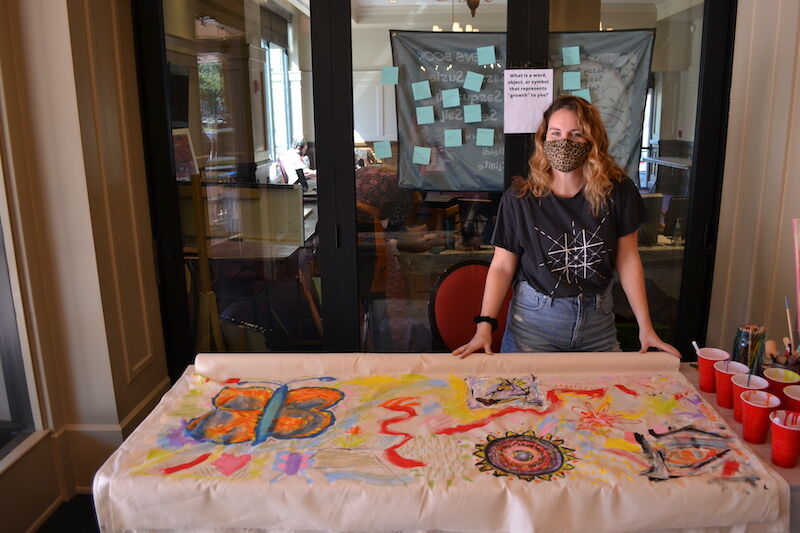 For MAX, Richards allowed attendees to help create an artwork together. She plans to use the large painting that was created to make another piece of art that deals with the subject of growth. 
For inquiries regarding Richards' artwork, contact her through her webpage. 
Artist Lindsey Hopkins' art was displayed beautifully in one of the dressing rooms usually reserved for the main actors in a play. Her use of color and texture in her paintings and other creations is playful and full of light.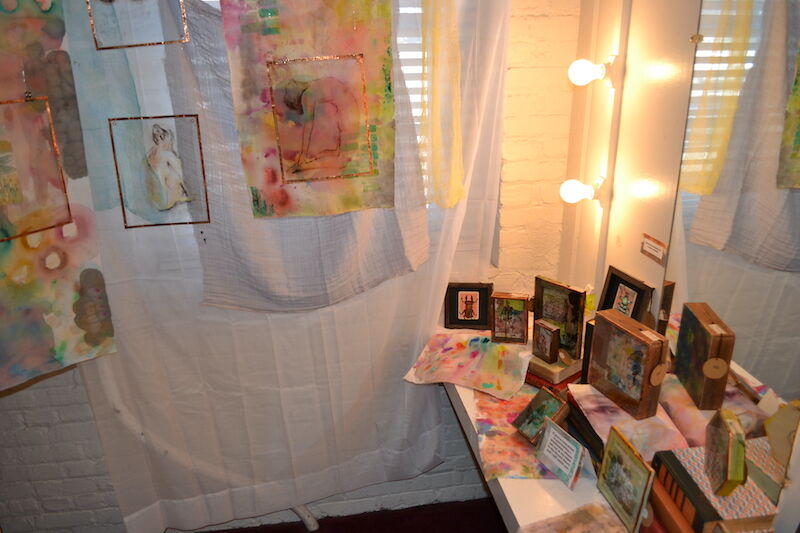 For inquiries about Hopkins' artwork, visit Lindsey Hopkins Art's website.
Finally, genius isn't a word to be used lightly but Rhonda Miller's immense talent is hard to describe with any other word. Miller not only displayed her paintings at MAX but also gave a moving performance that described her creative process.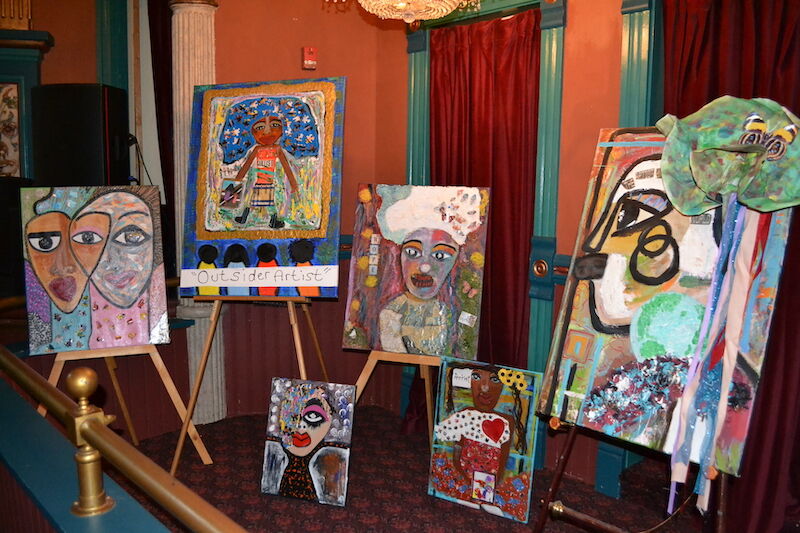 Miller currently has a studio at Triangle Arts, the multi-functional creative arts space near downtown Macon.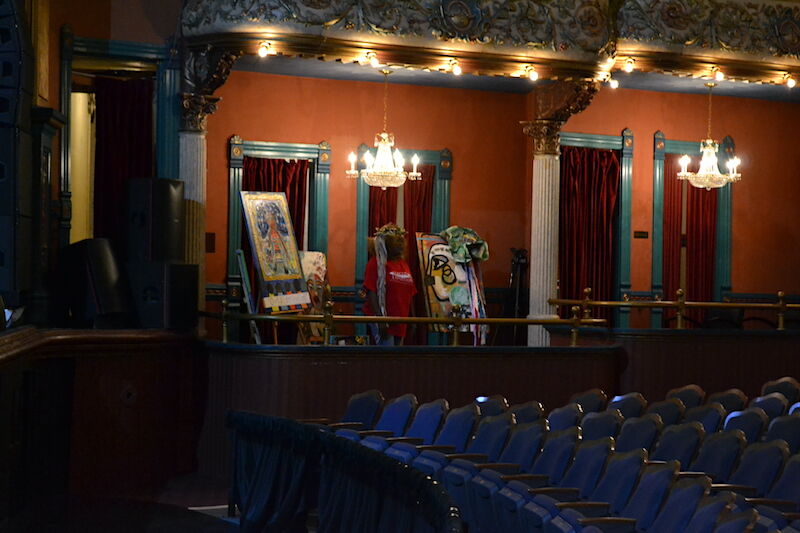 For inquiries about Miller's artwork, contact her through Triangle Arts or her Instagram and Facebook pages. 
There were many other artists represented at MAX who all deserve applause for sharing their fantastic artwork. See the image gallery below for a peek of some of the other artists who presented their inspiring artwork at the inaugural MAX festival.