The Remarkable Practice of Yoga in the Air: AIReal Yoga at Elite Fitness in Gray
Image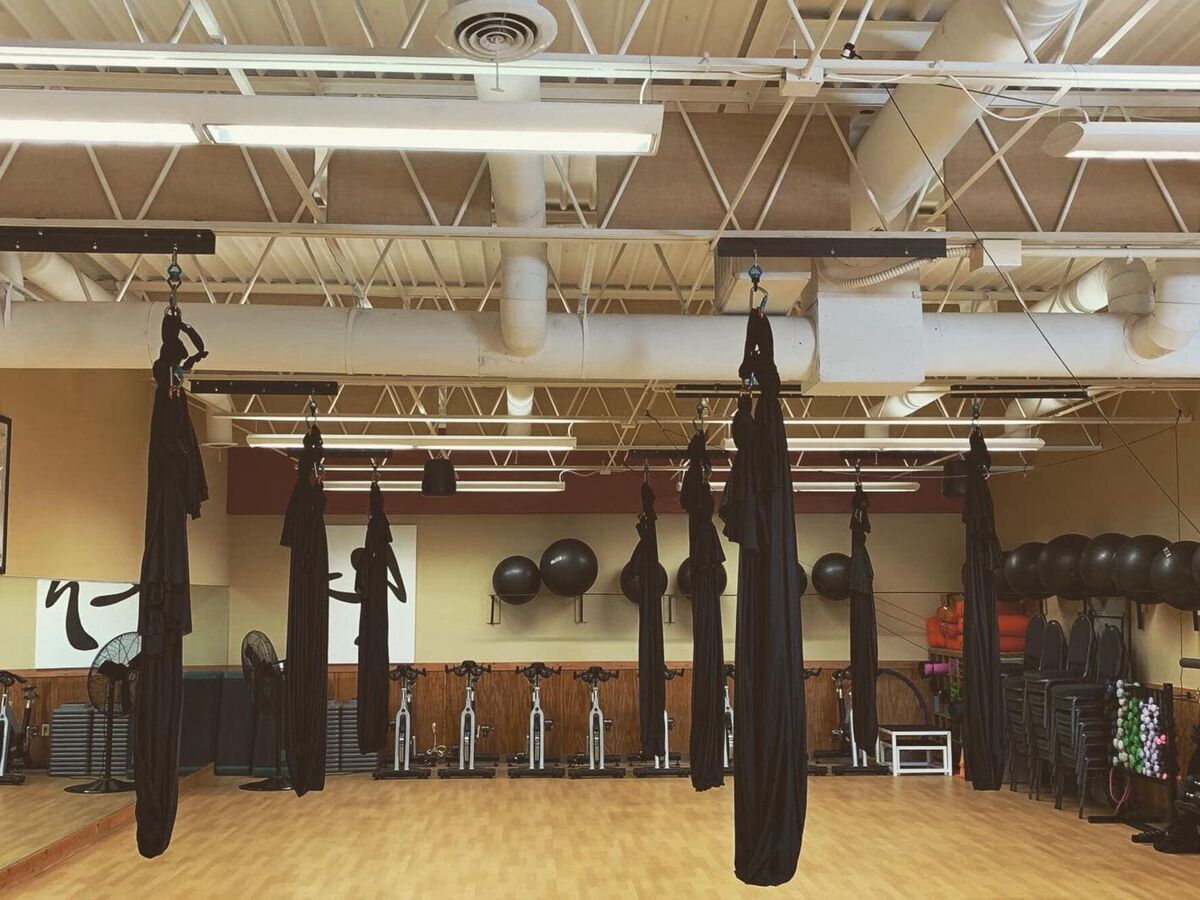 An exciting new type of exercise came to Elite Fitness in Gray in the summer of 2019: AIReal yoga. This type of yoga has students swinging in the air as they stretch deeper than they have ever stretched before. It is a perfect activity for the adventurous or for those who just want to feel better in their bodies. 
AIReal Yoga offers the swing as a prop and is a very therapeutic form of yoga. AIReal Yoga sets itself apart from other forms of aerial yoga as it is more safety oriented. It is the only form of its kind that is approved by the Yoga Alliance, National Academy of Sports Medicine, and the Athletics and fitness Association of America. The founder of AIReal Yoga Carmen Curtis is a former Cirque performer who developed this practice to help other performers out of injury.
Yoga is much more than a great way to stretch and strengthen your body. It has multiple positive effects for the mind as well. Yoga helps reduce cortisol levels that are produced by stress. Many practitioners testify to it having many spiritual benefits as well.
---
"It's absolutely amazing how Aireal Yoga can strengthen with just using the yoga swing and my own body. I have gained a lot of strength since I started. I always feel like I did a total body workout for the next couple days after class. Every single time! Aireal Yoga is the best! I absolutely love it!" - Jamie Roland, AIReal Yoga student
---
India is the birthplace of yoga. The Indian government defines yoga practice as "essentially a spiritual discipline ...which focuses on bringing harmony between mind and body" and the history of yoga is said to go back to the "dawn of civilization".
Jen Fox is the yoga instructor who helped bring this AIReal Yoga to Elite Fitness. Her time spent training in India allows her to bring skills and techniques to her classes that can't be found at just any yoga studio.
"I will never forget the closing notes of my first teacher training. It was simple, "The seed has been planted within you, now go out in to the world and root in to what you believe in doing with your seed. If it matters to you enough, you will take care of it, nourish it, grow, and most all inspire and plant more seeds in others," said Fox.
---
"Since joining this class I have gained so much more from it. My strength, posture and flexibility have greatly improved. Our instructor is amazing! Jenny has such a calm and supportive spirit about her. She teaches us to focus on our breathing, listening to our bodies, encouraging us to push ourselves and letting go of any negative energy." - Tracy Hutto, AIReal Yoga student
---
Fox mentions that this class is for everyone, it can offer a challenge to gain strength with power-oriented flows creating heat and energy to restorative stress relieving sequences creating harmony and calm. Certainly everywhere in between. She mentions that if you have neck or back issues the inversions with the Aireal silk supporting you have many biomechanical benefits such as decompression of the spine and strengthening of the core.
For those curious about yoga or who just want to swing in the air like a Cirque artist, AIReal yoga is a great place to start. Elite Fitness has AIReal yoga classes Tuesday evenings at 6 p.m. and may soon offer additional classes on others days and time frames as well.
In addition to the AIReal yoga class, Elite Fitness offers Child Care, Personal Training, Tanning beds, Sauna, and Group Classes. 
Elite Fitness is located at 228 West Clinton Street in Gray. They can be contacted at (478) 986-4640.