Macon Pops Celebrates 10th Year of Playing the Hits in Macon
Image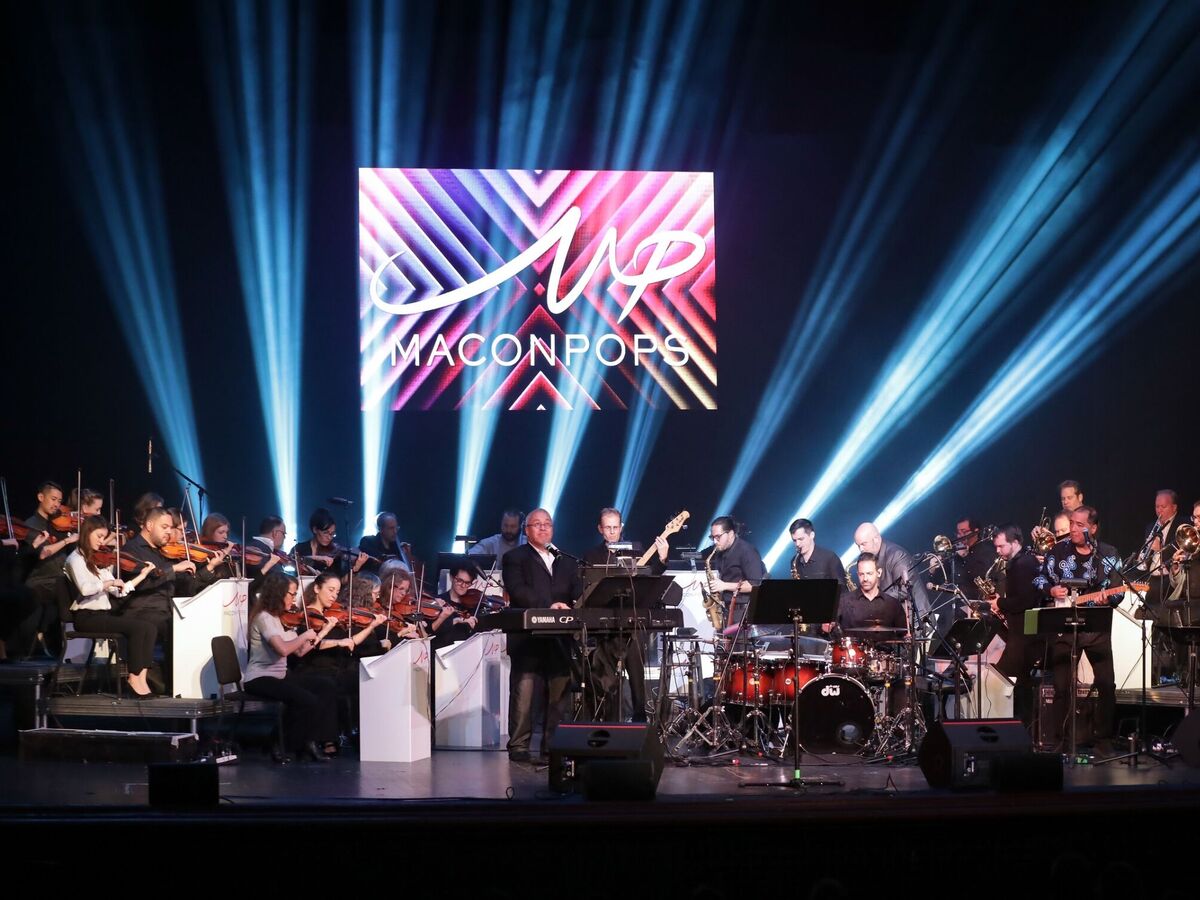 This year will be the 10th season Macon Pops has been bringing unique concerts to Middle Georgia and they are inviting the public to come celebrate their anniversary with them. Macon Pops 10th Season Announcement Press Conference will take place on Thursday, May 19th at Macon Music at Capricorn, Studio B. 
During this event there will be announcements about upcoming events such as a 10th Season Celebration Gala which will feature a surprise "internationally known" guest musician.
Macon Pops combines creative and energetic symphony orchestra music with popular songs, guest singers, and themed events. Created by Steven Moretti and Matt Catingub, Macon Pops crafts experiences to introduce new audiences to classical music.
Moretti is the co-founder, President and CEO of Macon Pops as well as a drummer, percussionist, and producer. He has been a Grammy Award nominee twice and is the winner of two Telly Awards, which is an award that showcases the "best work created within television and across video".
Catingub is the Artistic Director and  Conductor for Macon Pops. Catingub has a fascinating musical history, having toured with famous jazz musician Dizzy Gillespie and founding a similar orchestra in Honolulu called Hawaii Pops. Catingub has also conducted for many well-known artists such as Kenny Rogers, the Righteous Brothers, Gladys Knight, Josh Groban, and Martin Short.
Macon Pops Montage video from 2020
One exciting concert that will take place this season will be Macon Pops Presents: The Beatles' Greatest Hits. This concert is scheduled for Saturday, May 28th at the Museum of Arts and Science in Macon. Music fans are invited to come watch the orchestra perform some of The Beatles biggest hits in the museum's outside music venue. Bringing chairs, blankets, friends, and family to enjoy the concert is highly encouraged. Food trucks (such as Big Chic On the Go) and drink vendors will be on site as well. Reasonably priced tickets can be purchased on Macon Pops' website.
One of the pleasures of living in Macon is the many exciting cultural events that take place here year round. Macon Pops has consistently brought together genres and artists that create completely new experiences for middle Georgia audiences. After ten years of performances it is a good bet that this season will be one that you will not want to miss.