What to do in Macon this Weekend (5/20 - 5/22)
Image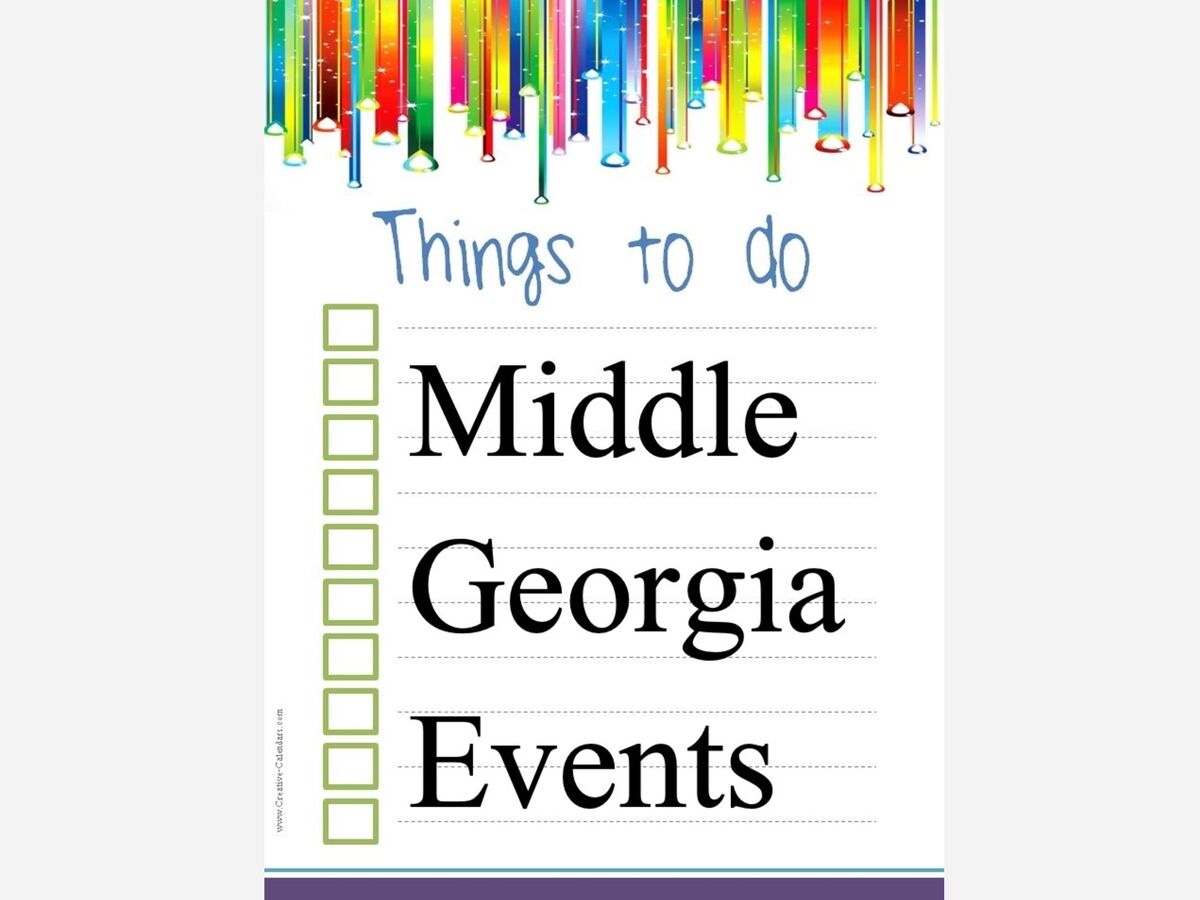 There are many family friendly and fun events taking place in Middle Georgia this weekend. The weather will be hot but there won't be a shortage of things to do.
8 things to do this weekend: Friday, May 20th - Sunday, May 22nd
---
FEATURED EVENTS
Warbird Tour Macon  - Friday, May 20th through Sunday, May 22nd 2:00 pm
Lowe Aviation
Five vintage warbirds (vintage military aircraft usually operated by civilians) will be coming to Macon's Middle Georgia Regional Airport/Lowe Aviation this weekend. This event is brought to you by the Commemorative Air Force, the world's largest flying museum. All five warbirds will be offering "cockpit tours and flights to the public".These are the types of aircrafts you will see at the Warbird Tour Macon.The warbirds will be led by the iconic B-17 Flying Fortress Texas Raiders, an … [more details]
---
Grant's Lounge
NewTown Macon and Historic Macon are celebrating downtown Macon's historical architecture during this fundraising event. The Preservation Pub Crawl is described by the organizers as "a guided walking tour of downtown bars and venues, with a focus on the history of the buildings that now house them". 
Participants will stop at Grant's Lounge, Macon Beer Company, the Woodward Hotel, and Hotel Forty Five. 
Tour tickets are $35 and includes a guided tour from Elliot Fernandez and complimentary… [more details]
---
The Society Garden
From Society Garden's event description: "Magnolia Moon is a Macon-based band with roots running all the way down to the coast of Mississippi where Zack Horton (Vocals/Guitar) and brother Jesse Horton (Drums) were born and raised. Another set of brothers, Jonathan Crowell (Bass) and Christopher Crowell (Guitar), join the Hortons, in completing the dynamic four-piece band. Magnolia Moon is rock 'n' roll, plain and simple—but there is nothing plain or simple about their sound. With grit and soul,… [more details]
---
Other Events
Excel Church
From Thegospelhiphopawards.com (edited): "All Roads Leads To ATL For THE GOSPEL HIP HOP AWARDS 22 May 20 & 21.
Friday May 20 Line Up for THE GOSPEL HIP HOP AWARDS 22 PT1.: "THE KICK OFF" with Shelby 5, @S Neek WestendShawty Harvey, Trevone Perry, Porcha Love, Ahmad Smith and more. Host Will Be Multi Award Winner and Stella Awards Nominated Keyla Richardson, Randy Westin and Don Tino
Saturday May 21 Special Guest Hosts Canton Jones & @Tweet, Special Musical Guest Mali Music, Jor'Dan Armstrong,… [more details]
---
JBA
Downtown Macon and JBA host a night of unique and interesting music from three different musical acts: Richard Gumby, Court Passion, and Truffelina.
JBA is a small music venue that specializes in craft cocktails and a large whiskey selection. [more details]
---
---
Amerson River Park
Big Brothers Big Sisters of Central Georgia hosts an exciting duck race on the Ocmulgee River Saturday. This is the sixth year of this event and the prize for the first place duck is $1,000. 
Ducks can be purchased from the Big Brothers Big Sisters' website.  [more details]
---
The festival will be the biggest vegan event in middle Georgia, according to the organizers. This free event will take place in downtown Macon. Attendees are invited to bring their friendly and well-behaved pets as well. Local vendors, restaurants, and caterers will be on hand as well as live music and family-friendly entertainment. [more details]
---
The Society Garden
The Society Garden brings back the Mimosa Festival for a second year this Saturday and Sunday. There will be six different mimosas, food trucks, and live music. General admission tickets are $10 and tickets for the bottomless mimosas cost $25 per day and can be purchased on Eventbrite.com. This event was extremely popular last year so there is a good chance that tickets will sell out soon. Muscat Blues Band and Garret Collins Band will play on Saturday and Reggie Trombone Love will play Sunday… [more details]
---
You're in the loop! For more things to do, or to post your own event, visit our Community Calendar.
---
---