Concert/Benefit for the Kolbe center, Macon.
Image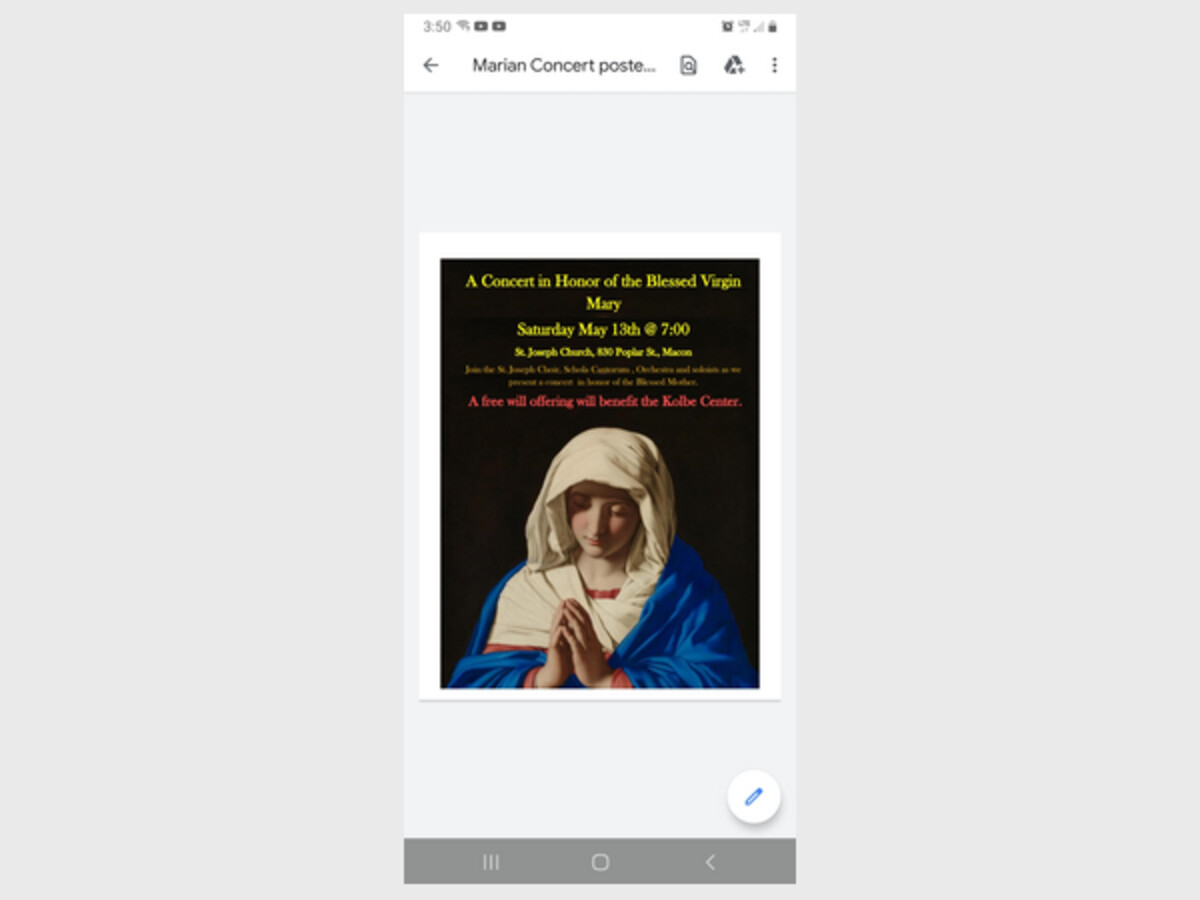 This post expresses the views and opinions of the author(s) and not necessarily that of Middle Georgia Times management or staff.
Join the choir and orchestra of St. Joseph church as we present a free concert in honor of the Blessed Virgin Mary and all Mothers!
This concert is a benefit for the Kolbe Center in Macon, which has gives assistance and help to mothers in need.
St. Joseph Church
830 Poplar St
Macon, GA 31201
United States