Image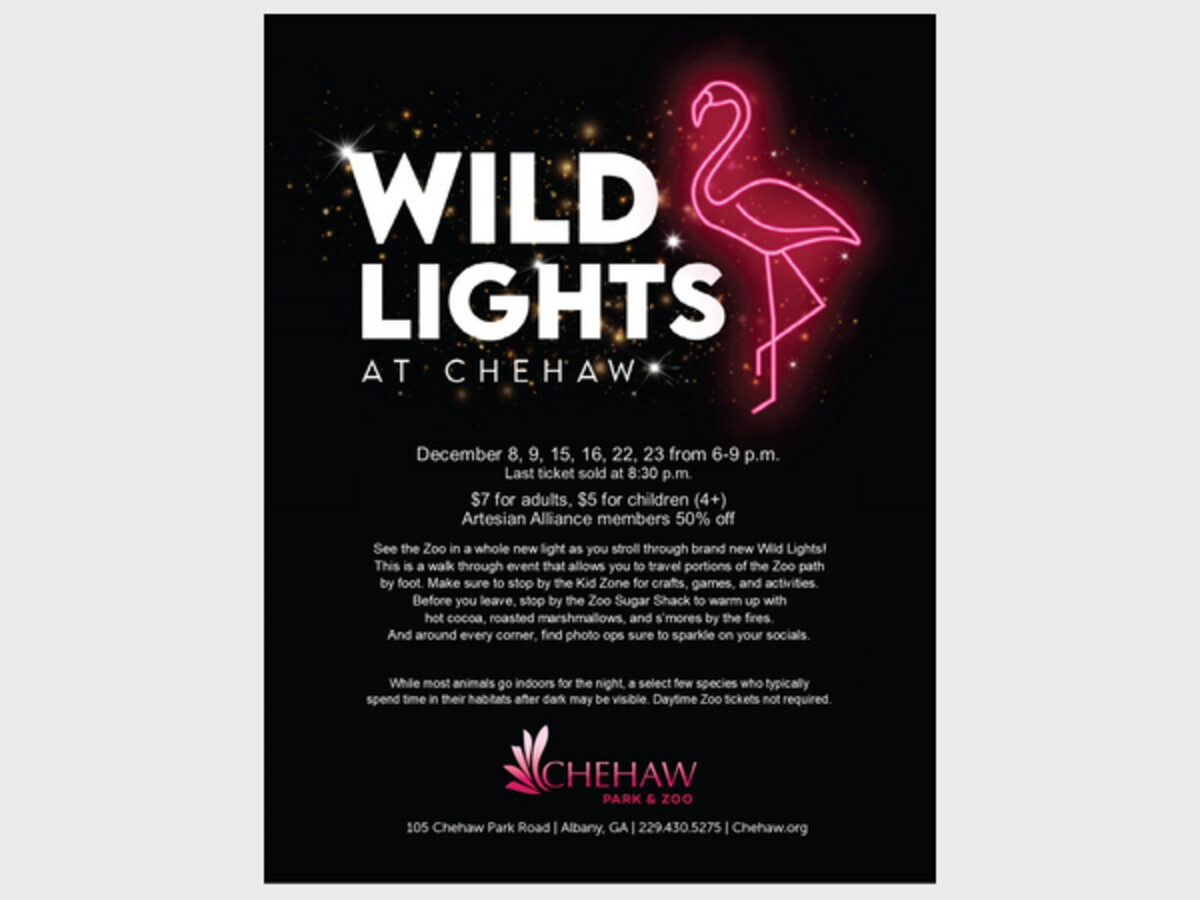 This post expresses the views and opinions of the author(s) and not necessarily that of Middle Georgia Times management or staff.
December 8, 9, 15, 16, 22, 23 from 6-9 p.m.
Last ticket sold at 8:30 p.m.
$7 for adults, $5 for children (4+)
Artesian Alliance members 50% off
See the Zoo in a whole new light as you stroll through brand new Wild Lights! This is a walk-through event that allows you to travel portions of the Zoo path by foot.
Make sure to stop by the Kid Zone for crafts, games, and activities each night!
Before you leave, stop by the Zoo Sugar Shack to warm up with hot cocoa, roasted marshmallows, and s'mores by the fires. Coffee bar, beer, wine, and concessions also available.
And around every corner, find photo ops sure to sparkle on your socials.
While most animals go indoors for the night, a select few species who typically spend time in their habitats after dark may be visible. Daytime Zoo tickets not required.
Chehaw Park and Zoo
105 Chehaw Road
Albany, GA 31701
United States