The Buzz Around Shemika Bussey's Mural of Jason Aldean
Image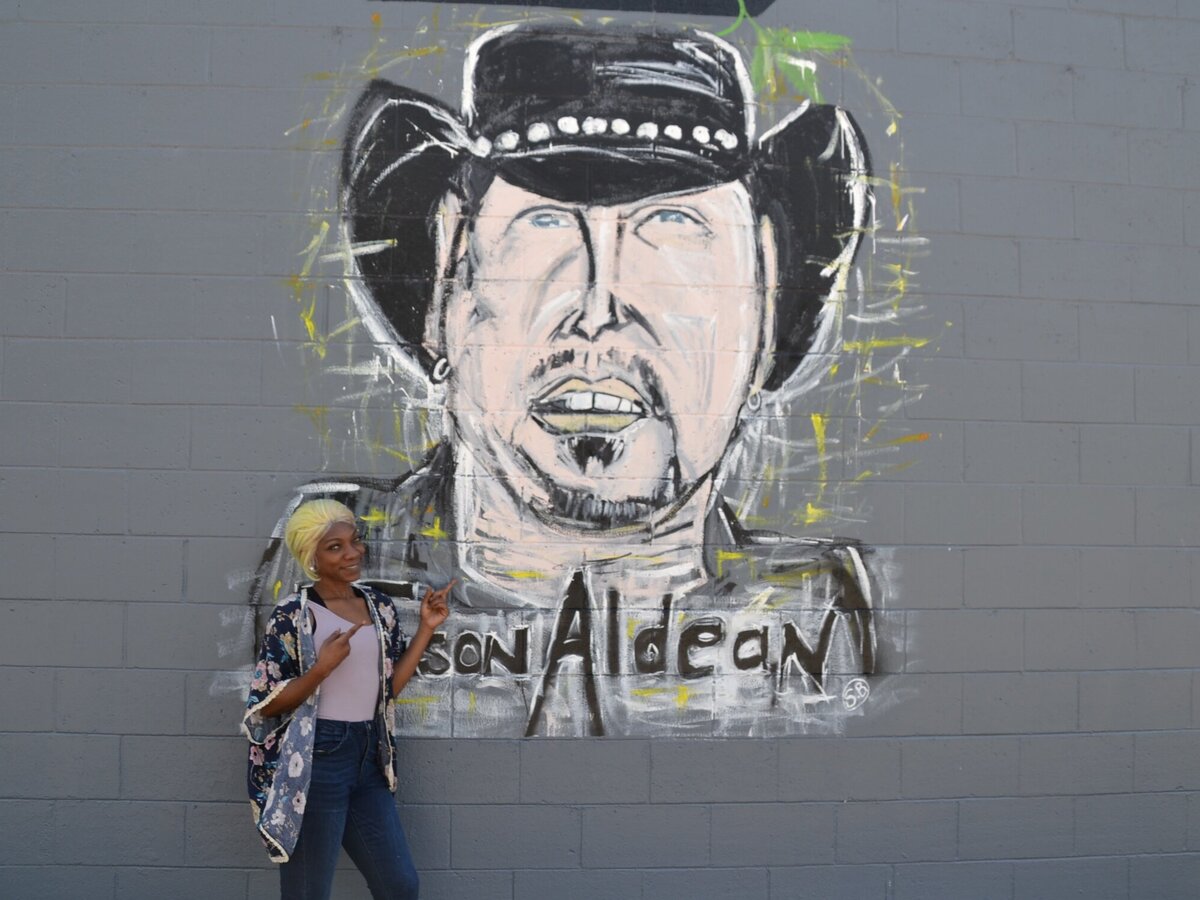 Shemika Bussey is a local artist who is getting a lot of attention for one of her recent artworks. The mural depicting country star Jason Aldean has received mixed reviews from all over. Newspapers from as far away as Texas have been publishing stories about the mural.
Bussey acknowledges that not everyone has liked the mural. She has read some comments online that insulted her artistic skills or said her mural should be painted over. Bussey states that the mural was always meant to be abstract and that she purposefully painted it in a highly stylized way.
Adding to the buzz about Bussey's mural is the fact that Aldean commented on it while appearing on a national radio show recently. Aldean mentioned that his dad commented that the artist had done Aldean wrong. He also mentioned comparisons of the mural to MTV's Beavis from the adult animated series Beavis and Butt-head.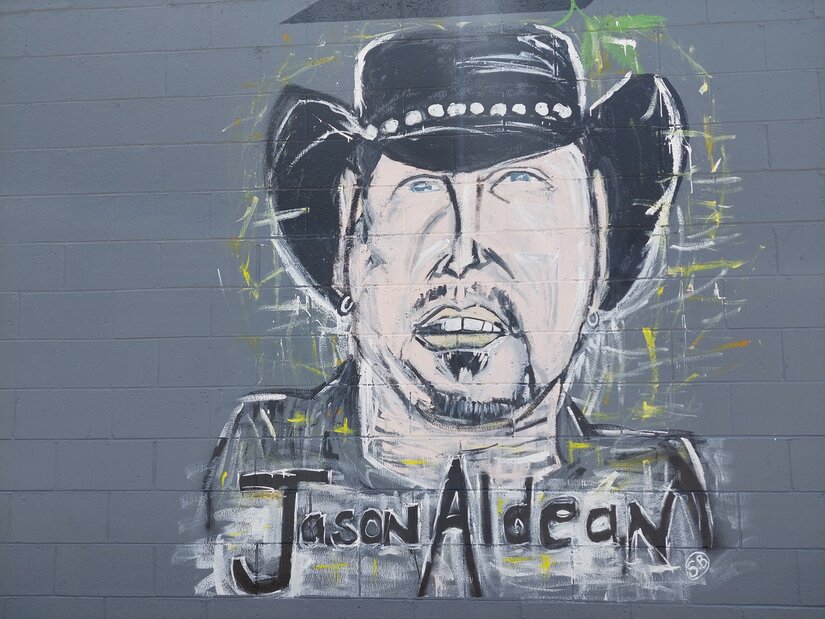 Artist Shemika Bussey is proud of her mural of Jason Aldean (Photographer Nate Weeks)
"I don't think his reaction was negative at all," Bussey said about Aldean's statements, "I think if I saw a painting of me that I wasn't expecting and it didn't look exactly like me I would probably have an opinion too."
Bussey states that there have been many positive reactions online as well, especially from locals and other artists.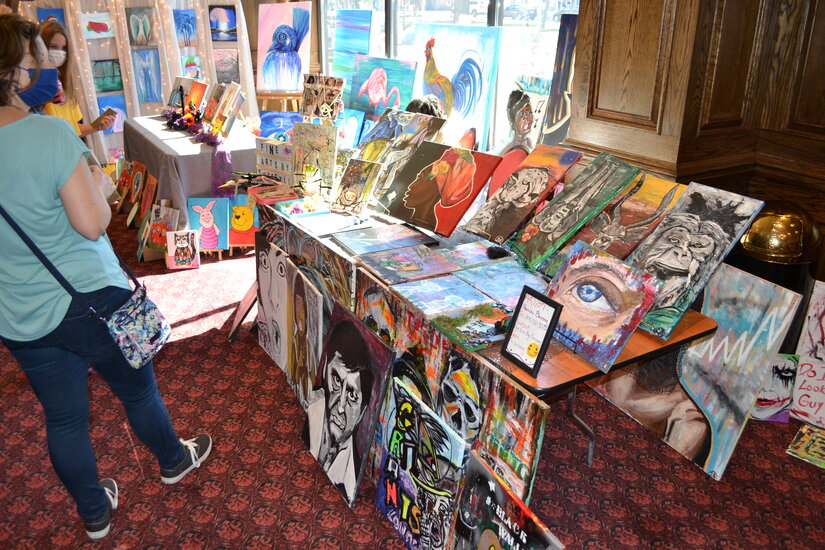 ---
---
When I asked Bussey what she felt about all the criticism and praise she shared her personal philosophy with me.
"I just think you should turn everything into a positive," Bussey said, "I think all things work for your good...And that will keep you motivated to keep going. Because I don't see any negativity, like even when people are...laughing [online], I have [laughed too]. You should just brush it off and keep going."
When I asked Bussey why she chose to paint Aldean in the first place she laughed and told me that he was chosen for her by Berry Wilson, the previous owner of a now closed store who hired her to paint the mural.
Bussey was familiar with Aldean's music from listening to a light rock radio station without actually knowing who Aldean was. Once she found out she was going to paint Aldean, Bussey listened to the country singer's music for inspiration while she painted the mural.
Larry Wilson also hired two other artists to paint separate murals. One of the murals is of Otis Redding and the other is of musician Reverend Pearly Brown. They are painted along the same long wall where Bussey's now well-known mural is located.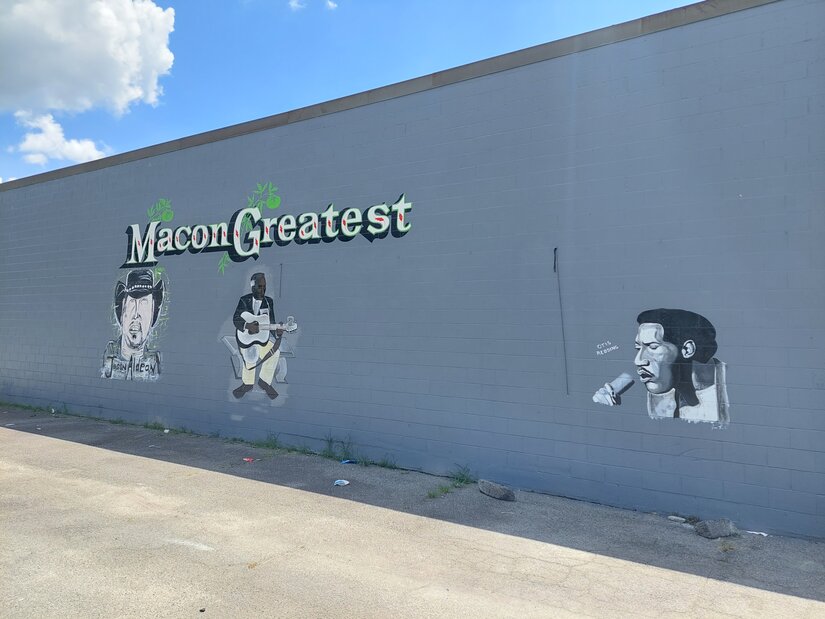 Bussey has no regrets about her mural and is satisfied with how it turned out, regardless of any criticisms or praise she receives.
"The only thing I can say is that I love it and if I had to do it I would do it all over again the same way."
---
---
More News from Macon