Interesting and Fun Events in Middle Georgia this Week (8/8 - 8/14)
Image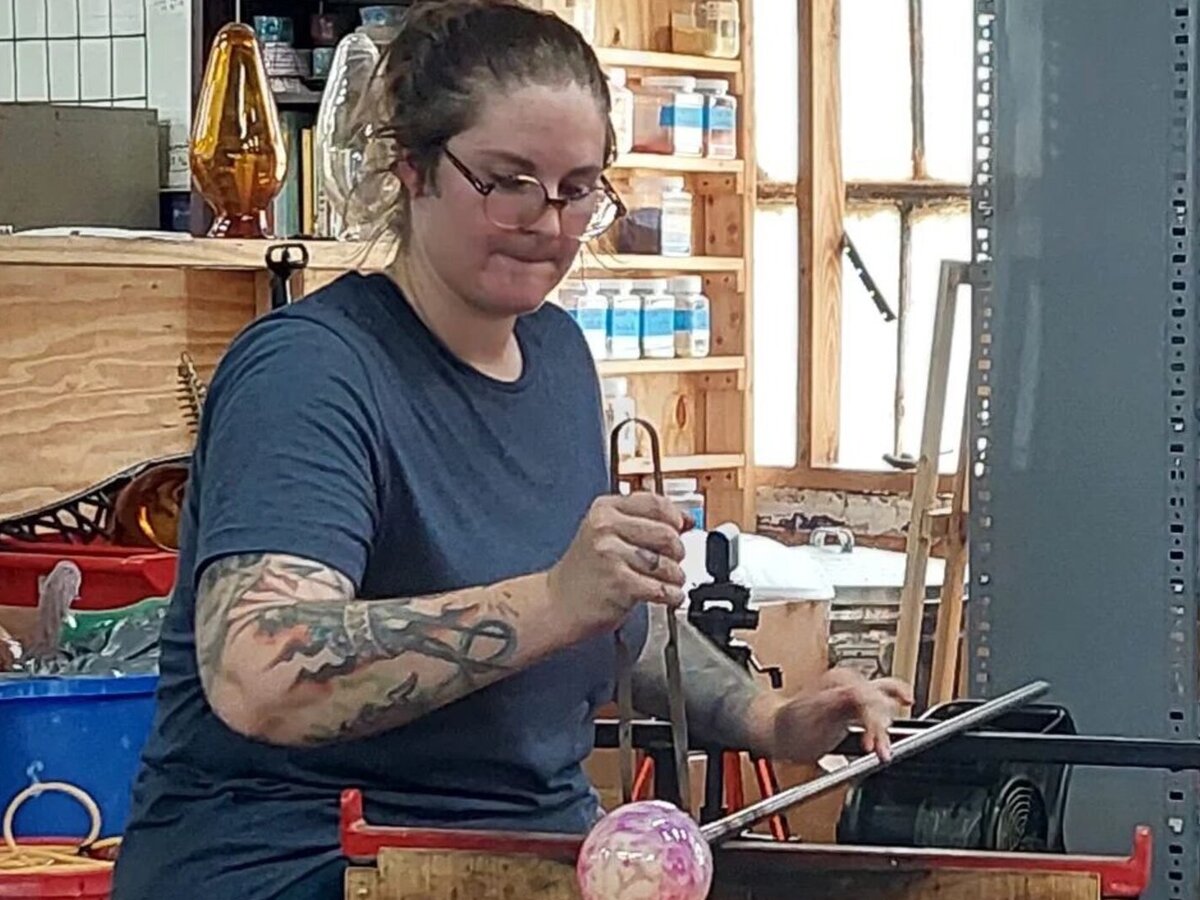 There are plenty of events taking place in Middle Georgia this week for lovers of live music, storytelling, and art, a job fair for part-time job seekers in Macon, and more.
---
Monday, August 8th
Happiness Happens Day Holiday
This holiday was created by the Secret Society of Happy People, a group formed in 1998 by Pamela Johnson that celebrated being happy together (without other more negative people trying to bring them down). Now known as the Secret Society of Happy People this group promotes personal happiness as well as happiness at work and in your community. To celebrate Happiness Happens Day, think about and do the things that make you happy as well as share your happiness with those around you.
Tuesday, August 9th
Macon Centreplex Job Fair (3 - 7 p.m.)
If you are looking for a part-time job this event on Tuesday may help you find one. The Macon City Auditorium and Macon Centreplex are hiring part-time "usher staff, security, housekeeping...[and] cooks"  and more for the Macon Coliseum and Macon City Auditorium. Job applicants should bring two forms of identification including a state issued photo ID, a driver's license, passport, and/or a Social Security card. The Macon Centreplex is located at 200 Coliseum Drive in Macon.
Storytellers Macon Presents: The Dog Days of Summer at Grant's Lounge (6:30 - 9 p.m.)
If you like hearing true, short stories from interesting people you will want to attend the Storytellers Macon event on Tuesday night. The theme for the evening will be "The Dog Days of Summer" and all of the stories told must be connected to the theme. Anyone can sign up to tell a 5 minute story on the Grant's Lounge stage. In keeping with the theme, donations of items for dogs will be accepted for local humane organizations. Grant's Lounge is located at 576 Poplar Street in Macon
---
---
Thursday, August 11th

Trouble No More at the Hargray Capitol Theatre in Macon (8 p.m. - 12 a.m.)
Hear The Allman Brother's album "Eat A Peach" performed live at the Hargray Capitol Theatre on Thursday and Friday night. The eight musicians performing the album will be Brandon "Taz" Niederauer, Daniel Donato, Dylan Niederauer, Jack Ryan, Lamar Williams Jr, Nikki Glaspie, Peter Levin, and Roosevelt Collier. Tickets for the event start at $25 and can be purchased online at this link. A portion of the proceeds for the event will benefit Macon's The Big House Foundation. Hargray Capitol Theatre is located at 382 Second Street in Macon.
Friday, August 12th 
Funk You Plays The Society Garden in Macon (8:30 - 11:30 p.m.)
There will be some funky music played at the Society Garden on Friday evening. Funk You is a nine piece band from east Georgia that play a fusion of soul and funk. Tickets for this event are $12 and can be purchased online at this link. The Society Garden is located at 2389 Suite B Ingleside Drive in Macon.
Funk You performing "Two Steppin" at the Georgia Theatre
Saturday, August 13th
Griffin Opera House Presents "Elton Live!" (7 p.m.)
The Elton John Experience is billed as "the most complete and authentic reproduction of Sir Elton John's live concert performance in the world" by the Griffin Opera House. This band from Atlanta will perform Elton John's music from the 1970's up to more recent times. Tickets for this event will cost from $32.50 and can be purchased at this link. The Griffin Opera House is located at 102 N. Hill Street in Griffin.
Parts & Labor and The Orange Constant at The Society  Garden in Macon (8:30 p.m.)
Macon's own Parts & Labor will play at The Society Garden along with The Orange Constant on Saturday night. If you haven't been to The Society Garden in a while you might be surprised by all the improvements. A large new stage for musical performances has been added and more. If you want a good seat (or a seat at all) arriving well before the show begins is a must. The Society Garden is located at 2389 Suite B Ingleside Drive in Macon.
Parts & Labor's creative music video for their song "Echo Chamber"
Sunday, August 14th
Fall Open House and Rhonda Miller Exhibit at The Creative Alternative in Macon (2 - 5 p.m.)
One of Macon's most inspired artists, Rhonda Miller, will have her art on display at The Creative Alternative Sunday afternoon. Art from the teachers of The Creative Alternative will also be shown. The Creative Alternative offers after school classes (Clay, Portfolio, and S.T.E.A.M. (Science, Technology, Engineering, the Arts and Mathematics)) and music lessons  (Voice, Flute, Piano, and Classical guitar) that attendees can sign up for at this event. The Creative Alternative is located at 262 Riley Avenue in Macon.
---
---