Georgia's Holiday and Christmas Light Attractions and Events in 2022
Image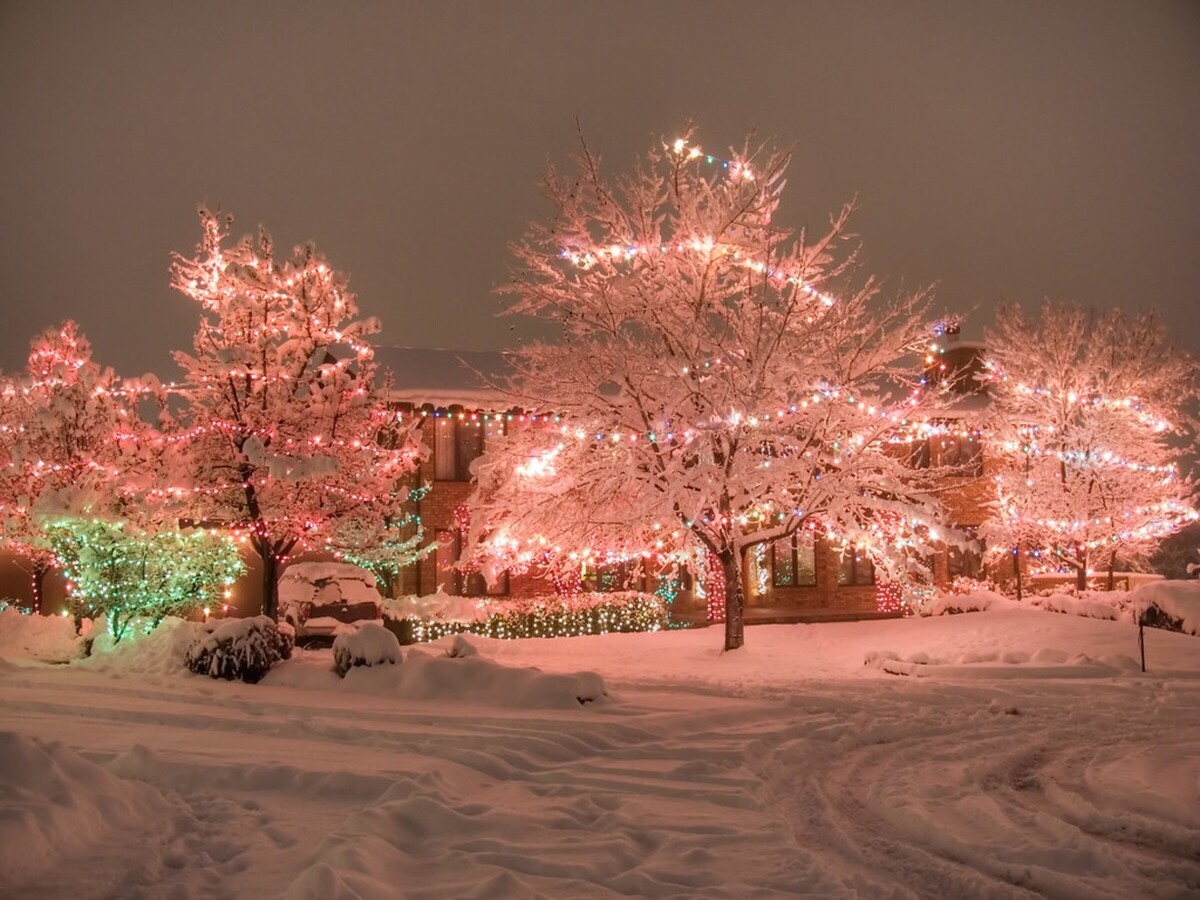 This year there will be many places families can visit to get in the holiday mood. There are  large attractions like the Fantasy in Lights at Pine Mountain and much smaller attractions like The Ludy Christmas Spectacular in Columbus. Due to the convenient location of Middle Georgia, travel to any of the following holiday light attractions is reasonable.
---
MAIN STREET CHRISTMAS LIGHT EXTRAVAGANZA IN MACON
Opens November 25th and closes after January 1st
This Main Street Christmas Light Extravaganza begins with a concert from the Macon Pops on November 25th. The music that the Macon Pops performed will be synchronized to the blinking of the lights. The light shows and music from the Macon Pops continues every night on the hour from 6 p.m. until 9 p.m. The Main Street Christmas Light Extravaganza takes place at Poplar Street between 1st Street and Martin Luther King Jr. Boulevard and Third Street between Poplar Street and Cherry Street.
Georgia Drone Pros filmed the Main Street Christmas Light Extravaganza in 2017 but there have been many light display improvements and changes since then
MERCER VILLAGE'S LIGHT MORE HOMES LIGHT DISPLAYS
Opens November 17th and closes after January 7th
There will be a canopy of lights dangling about the streets, a brightly lit pedestrian archway, and two decorated trees that will be synched to music as well as a "mega tree" presented by the Mercer Computer Science Department. This annual event benefits Macon Area Habitat for Humanity. Light More Homes will run nightly from 6 until 10 p.m.
FANTASY IN LIGHTS IN PINE MOUNTAIN
Opens November 18th and closes after January 2nd
This year marks the 30th year of Callaway Resort & Gardens' Fantasy in Lights. As part of the anniversary celebration there will be 30 dancing trees on the picturesque Celebration Lake. National Geographic named Callaway's Fantasy in Lights one of the Top 10 Light Displays in the World. This years displays boast 10 million Christmas lights including the Tunnel of Lights and a seven-mile Enchanted Forest. Ticket prices start at $24.95 for an adult and $19.95 for a child on Value Nights and prices go up depending on the popularity of the day. Callaway Resorts & Gardens is located at 17800 US Highway 27 in Pine Mountain.
THE LUDY CHRISTMAS SPECTACULAR IN COLUMBUS
Opens November 24th and closes after December 31st
The Ludy family is presenting their annual Christmas Lights Spectacular again this year but with diplays that have been reduced by half. But visitors can enjoy The Ludy Christmas Spectacular for free and the light displays are synched to music playing on radio station FM 90.1. The Ludy Christmas Lights Spectacular Display is located at the Ludy's home in the Cottonwood Subdivision located at 5784 Ironstone Drive in Columbus.
---
---
LAKESIDE LIGHTS AND CHRISTMAS BOAT PARADE AT LAKE LANIER
Opens November 23rd and closes after January 16th
Visitors will walk for three quarters of a mile on the shores of Margaritaville and listen to holiday music while enjoying the many light displays. Displays include illuminated tunnels, a three story wall of light, and more. There will be places to buy beverages like hot chocolate along the route of the Lakeside Lights. The Christmas Boat Parade boats will be decorated with merry, twinkling lights that will be reflected in the water of Lake Lanier and takes place on December 10th starting at 5:45 p.m. Attendees must register online prior to the event. Tickets for the Lakeside Lights events cost $19.99 for adults and $14.99 for children 3 to 7 years old, military members, and visitors who are 62 or older. There is also an All-Access Day Ticket available for purchase for $69.99 for adults and $49.99 for children. This type of ticket gives access to Lake Lanier's snow tubing at Parrot Mountain and snow play area on Christmas Snow Island (open 11/19 - 2/26), Frosty's Ice Rink, and amusement rides like bumper cars and a Ferris wheel. Tickets for each of these can also be purchased separately.
The colorful Lake Lanier Holiday Boat Parade was filmed by Georgia Drone Pilots last year
ROCK CITY'S ENCHANTED GARDEN OF LIGHTS ON LOOKOUT MOUNTAIN IN CHATTANOOGA
Opens November 18th and closes after January 1st
This year will mark the 26th year of Rock City's Enchanted Garden of Lights. Visitors will be able to stroll down Rock City's lit Grand Corridor in Yule Town, enjoy the Magic Forest, and the Enchanted Garden of Lights at the Heart of the Mountain. Tickets must be purchased prior to arrival and they cost $27.95 for adults and $17.95 for children 3 to 12 years of age. The Enchanted Garden of Lights is open from 4:30 p.m. until approximately 9 p.m. Rock City is located at 1400 Patten Road in Lookout Mountain.
STONE MOUNTAIN CHRISTMAS
Opens select days from November 25th and ends after January 1st
Stone Mountain is a popular attraction about approximately 2 hours from Middle Georgia that includes a exhilarating Skyride, a Scenic Railroad, 4D Theater, and a new attraction, the "World's Largest Christmas Light Show". Ticket prices start at $39.95 for adults and $34.95 for children 3 to 11 years of age. Stone Mountain is located at 1000 R.E. Lee Boulevard in Stone Mountain.
ATLANTA BOTANICAL GARDEN LIGHTS HOLIDAY NIGHTS
Opens November 18th and ends after January 1st
The Atlanta Botanical Garden presents impressive and beautiful light displays throughout the attraction every year. This year tickets range in price starting at $27.95 for adults. Tickets are normally less expensive on Value Nights ($27.95 for adults and $24.95 for children 3 to 12 years of age), which are on November 28th through 30th, December 5th through 6th, and January 9th through 12th. The garden's light displays are on from 5 until 10 p.m. Parking is $10 per vehicle at the SAGE Parking Facility for Atlanta Botanical Garden guests on Levels 4 through 6 by the Piedmont Avenue entrance.
CELEBRATION STATION AT ATLANTIC STATION IN ATLANTA
Opens November 20th and ends after January 4th
There are several attractions to take part in this holiday season at Atlantic Station, a busy premier shopping and entertainment district which will be lit with twinkling lights. Visitors can also skate on the largest ice-skating rink in metro Atlanta, which is open Mondays through Fridays 4 until 10 p.m., Saturdays 11 a.m. until 11 p.m, and Sundays from 12 p.m. until 8 p.m. Tickets for the ice rink are $16 with taxes. Hours may vary based on peak times and holidays. While at Atlantic Station, families can go watch a Cirque de Soleil show called Kurios: Cabinet of Curiosities through December 24th. Atlantic Station is located at 1380 Atlantic Drive NW in Atlanta.
ILLUMINIGHTS A CHINESE LANTERN FESTIVAL AT ZOO ATLANTA
Opens November 21st and ends after January 15th
Zoo Atlanta partners and Hanart Culture present a unique light filled experience with Illuminights at the Zoo. There will be "illuminated wildlife and awe-inspiring sights" that focus on the beauty of nature and lit, decorated Chinese lanterns. Illuminights at the Zoo is open from 5:30 p.m. until 9:30 p.m. Tickets for non-members start at $20.99 for adults and $17.99 for children 3 to 11 years of age. Tickets for Seniors over 65 years of age start at $17.99 and group tickets start at $16.99. Zoo Atlanta is located at 800 Cherokee Avenue SE in Atlanta.
Zoo Atlanta's IllumiNights will feature giant Chinese lanterns in the shapes of animals, plants, and more.
HOLLY JOLLY JEKYLL ON JEKYLL ISLAND
Opens on November 25th and ends after January 8th
The Holly Jolly Jekyll boasts more than a million lights and over 350 light displays for visitors walking on a self-guided tour or relaxing on a Holly Jolly Light Tours trolley. Trolley rides costs $25 for adults and $12 for children 5 to 12 years old while children 4 and under ride for free. There is also a Peppermint Land themed mini-golf course, a Holly Jolly Trading Post, and more. The Holly Jolly Jekyll Light Parade takes place December 10th, fireworks shows take place December 22nd and 29th, and a drive-in showing of the movie "How the Grinch Stole Christmas" takes place December 20th and 27th.
More News from Macon