Live Musical Performances in Macon this Week
Image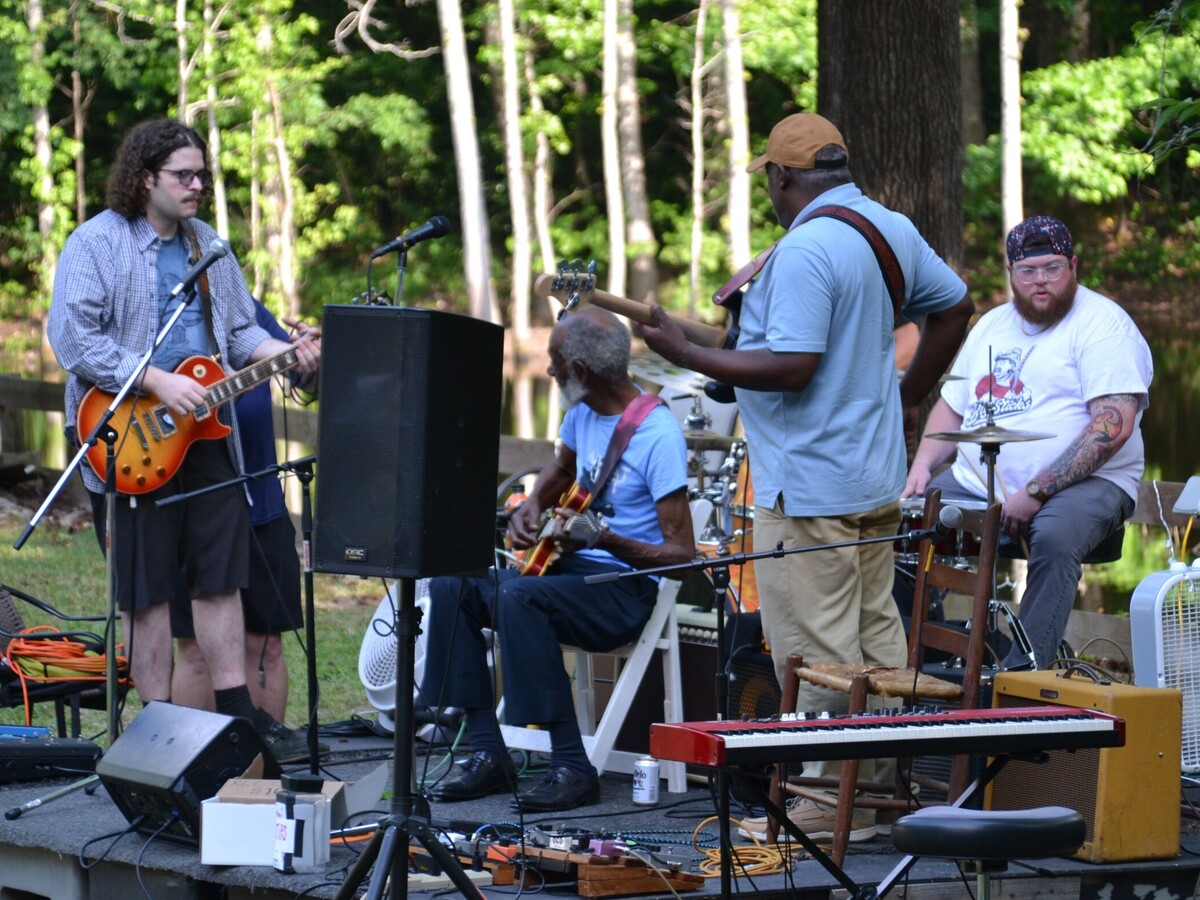 Downtown Macon will be energized with live musical performances during the First Friday celebration this week. The following are a few of the musical events and bands performing on stages around Macon this weekend.
---
THURSDAY, JANUARY 5
KARAOKE EVERY THURSDAY AT JBA (9 p.m.)
JBA presents a night of festive karaoke this Thursday with a full production including large project screen and colorful, professional lighting. This event is hosted by Willie D of Fresh Produce Records.
FRIDAY, JANUARY 6
SMOKEY JONES AND THE THREE DOLLAR PISTOLS (8:15 - 11 p.m.)
Fans of Country music legends known by one name like Hank, Dwight, George, Merle, and Buck will get a kick out of the country and honkey tonk music performed by this band.
The above video presents a sample of previous energetic live performances by Smokey Jones and The 3 Dollar Pistols
SWAIN AND THE HIGHWAY SOULS AT GRANT'S LOUNGE (9 - 12 a.m.)
Swain and The Highway Souls is a blues/soul band from Middle Georgia. Tickets cost $10 plus fees and can be purchased at the door or on Grant's website.
THE IDES OF JUNE AT JBA (10 p.m.)
This band is based in Atlanta and their sound is described as a mix of blues, southern rock, and funk. The Ides of June is led by singer Dusty Higgins with Nich Gannon on drums, Alex Gannon and Eli Browder playing lead guitar, and Matt Bruno playing piano and organ.
The Ides of June's music video for their song "Tearing Seams" currently has over 12,000 views on Youtube
ADAM AND THE TESTIFIERS AT THE HUMMINGBIRD (10 p.m. - 2 a.m.)
This band describes themselves as a "Panhandle Funk band" and they are based out of Tallahassee. The Hummingbird charges a cover charge of $5 at the door.
SATURDAY, JANUARY 7
LEGACY TOUR FEATURING FRANKIE BEVERLY AND MAZE (8 p.m.)
The Gerod Dove Foundation presents The Legacy Tour with talented musicians Maze and Frankie Beverly with Regina Belle and Shirley Murdock. A bit of trivia about Frankie Beverly, other than his distinctive, custom outfits, is that Beverly's son has toured as a drummer with the band Maze. Tickets for this show start around $80 and can be purchased online.
LATIN NIGHT AT THE GARDEN WITH DJ PICKLES (8 p.m. - 11 p.m.)
The Society Garden presents a night of Latin music with DJ Pickles spinning records and hosting.
ROBERT LEE COLEMAN AT GRANT'S LOUNGE (9 p.m. - 12 A.m.)
Robert Lee Coleman is a blues musician who needs no introduction. Coleman has accurately been described as a pioneer in both soul and funk music, having played with Percy Sledge in the 60s and then with the James Brown backing band the JB's. Tickets cost $12 online or at the door.
RECKLESS SOUL AT BILLY'S CLUBHOUSE (10 p.m.)
This five piece band performs popular Country, Southern Rock, and Blues songs. Reckless Soul performs at bars throughout the Middle Georgia area.
More News from Macon