Fun Things to Do in Middle Georgia this Week (1/9 - 1/15)
Image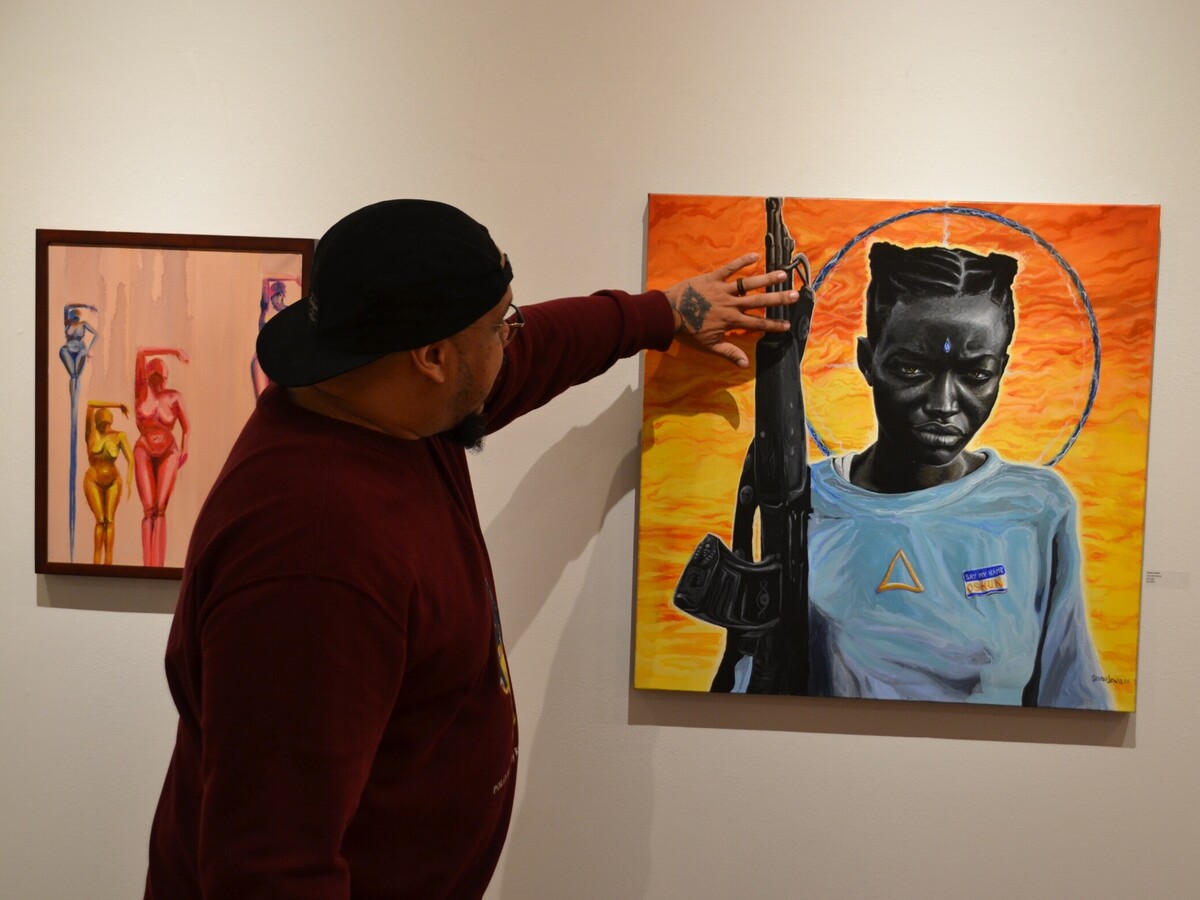 There will be many fun and interesting events taking place in Middle Georgia this second week of January. The State Ballet of Ukraine will perform "Swan Lake" at the Grand and bars around Macon will celebrate UGA's face off with TCU for a chance for the College National Championship and that is just on Monday.
---
MONDAY, JANUARY 9
State Ballet of Ukraine's "Swan Lake" at the Grand Opera House (7:30 p.m.)
The State Ballet of Ukraine received high praise for their recent European performances and they will bring the popular ballet "Swan Lake" to life on the Grand's stage on Monday. Tickets start at $45 and can be purchased through the Grand's website or at their box office.
The Grand Opera House is located at 651 Mulberry Street in Macon.
National Championship Watch Party: Georgia Bulldogs vs. TCU Horned Frogs (7:30 p.m.)
The Georgia Bulldogs will face off against Texas Christian University's Horned Frogs on Monday night for the College Football National Championship. There will be watch parties at several locations around Macon including at Billy's Clubhouse and at The Hummingbird Stage and Taproom where they will play the game on their large projector screens and televisions.
TUESDAY, JANUARY 10
Storytellers Macon Presents "Failed Resolutions" at Grant's Lounge (5:30 6:30 p.m.)
The topic for Storytellers Macon event on Tuesday is "Failed Resolutions" which is a timely topic for the beginning of a new year. The featured storyteller of the evening is gifted comedian Patrick Cunningham who will talk about his own failed resolutions and how recovered from those failures (which will very likely be hilarious). If you are interested in telling a 5 minute story in front of a friendly crowd at historic Grant's, you can sign up online. The stories told are uncensored Storytellers Macon events are for mature audiences.
Grant's Lounge is located at 576 Poplar Street in Macon.
WEDNESDAY, JANUARY 11
An Evening with Angel Ocasio, Jr. at Northside Cheers Tavern (7 p.m.)
Angel Ocasio, Jr. from Cash's Juke Joint will perform at Northside Cheers Tavern on Wednesday evening. Northside Cheers is known for their tasty bar food and the talented musicians that play for their patrons.
Northside Cheers Tavern is located at 3852 Northside Drive in Macon.
---
---
THURSDAY, JANUARY 12
The Woman at the Desk: Works by Artist Anna Richards at Wesleyan College (6:30 - 8 p.m.)
Anna Richards is a gifted Middle Georgia artist who will present her newest work that was created for her honor thesis at Wesleyan College. Richards was influenced by her own experiences working as an administrative assistant and on her research on the 70's 9 to 5 Movement when creating the art in this exhibit, according to a press release from the college. 
Visitors to the Wesleyan College campus can also walk on scenic trails through the Wesleyan Aboretum, which includes 100 acres of mixed pine and hardwoods forest and "more than 150 species of resident and migratory birds".
Wesleyan College is located at 4760 Forsyth Road in Macon and the exhibit will be located in the Frances P and Dennie L. McCrary Gallery in the Murphy Art Building.
FRIDAY, JANUARY 13
City of Perry presents Glowga (Blacklight Zumba) (5:30 - 6:15 p.m.)
The City of Perry presents free Glowga, or blacklight Zumba, as part of their free Winter Workout Series. Participants will dance lit by "blacklights, glow sticks, strobe lights and more".
Glowga will be held at 1121 Macon Road in Perry.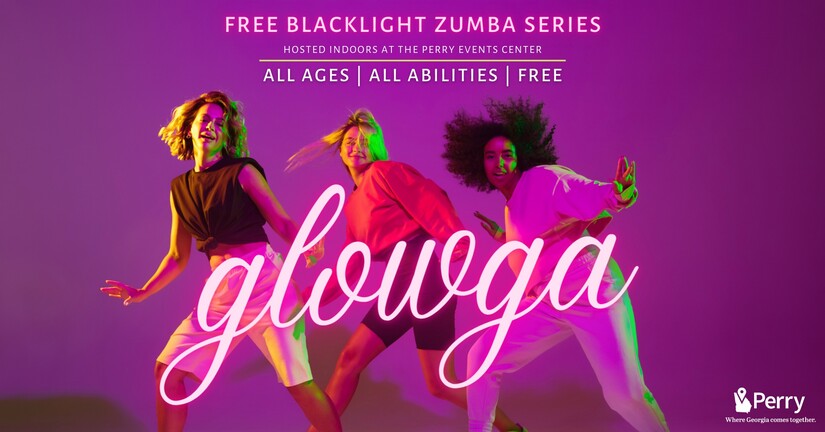 End of the Line: An Allman Brothers Tribute at Hargray Capitol Theatre (7 p.m.)
End of the Line has toured the southeast performing to sold out shows in Georgia and Tennessee as "the premier Allman Brothers tribute band". They have received endorsements from Macon's The Big House which will receive $1 from the each ticket sold. Tickets start at $18 in advance can be purchased at the venue or online.
Hargray Capitol Theatre is located at 382 2nd Street in Macon.
C. Thomas Howell at The Society Garden (8 - 11 p.m.)
C. Thomas Howell is a musician who only recently started playing music. He is also a well known actor who played the character "Ponyboy" in Francis Ford Coppola's "The Outsiders" (1983). Howell's new career as a songwriter and musician started when he started playing guitar during the lockdown period of the Covid-19 pandemic. Tickets cost $15 and can be purchased on Eventbrite.com.
The Society Garden is located at 2389 Ingleside Avenue in Macon.
SATURDAY, JANUARY 14
27th Annual Run for Aviation at Museum of Aviation in Warner Robins (7:50 - 8:30 a.m.)
The 27th Annual Run for Aviation will help benefit the Museum of Aviation, which is one of the "largest education-focused aviation museums" in the U.S. There will be a Marathon, a Half-marathon, 5K Run/Walk, and a Para Athletes race. The 5K starts at 8:30 a.m. and the Marathon course is a qualifier for the Boston marathon.
Robins Air Force Base is located in Warner Robins.
Triangle Arts Market at Triangle Arts Macon (11 a.m. - 5 p.m.)
The Triangle Arts Market will be open on both Saturday and Sunday this weekend. Triangle Arts will present a "curated market of makers from Henna Tattoos to copper sculptures". The Triangle Art Center is located down the street from the uniquely shaped coal tower in the industrial district on Macon. The arts compound is covered in graffiti from many talented artists and makes for a great location for photo shoots and selfies.
Triangle Arts Macon is located at 206 Elm Street in Macon.
Jackson Stokes Band at Grant's Lounge (7 - 11 p.m.)
Jackson Stokes is a soul/rock singer and songwriter from St. Louis who will be performing at Grant's on Saturday evening. Stokes is a successful musician who has toured on four different continents and has shared the stage with The Allman Betts Band and other popular bands. Tickets cost $10 and can be purchased at the door on on Grant's website.
Grant's Lounge is located at 560 Poplar Street in Macon.
Jackson Stokes official video for his song "Can't Get You Out"
SUNDAY, JANUARY 15
Nitrograss at Hotel Forty Five (6 - 8 p.m.)
Nitrograss is a popular bluegrass band from North Carolina and they put on a free performance at the Hightales bar in Hotel Forty Five this Sunday. Nitrograss includes singer and guitarist Darren Nicholson, Charles Wood on banjo, and Colby Laney.
Hotel Forty Five is located at 401 Cotton Avenue in Macon.
---
---
What did we miss? Let us know what Middle Georgia events you are excited about this week in the comments below .
More News from Macon