Macon Celebrates 200 Years in 2023
Image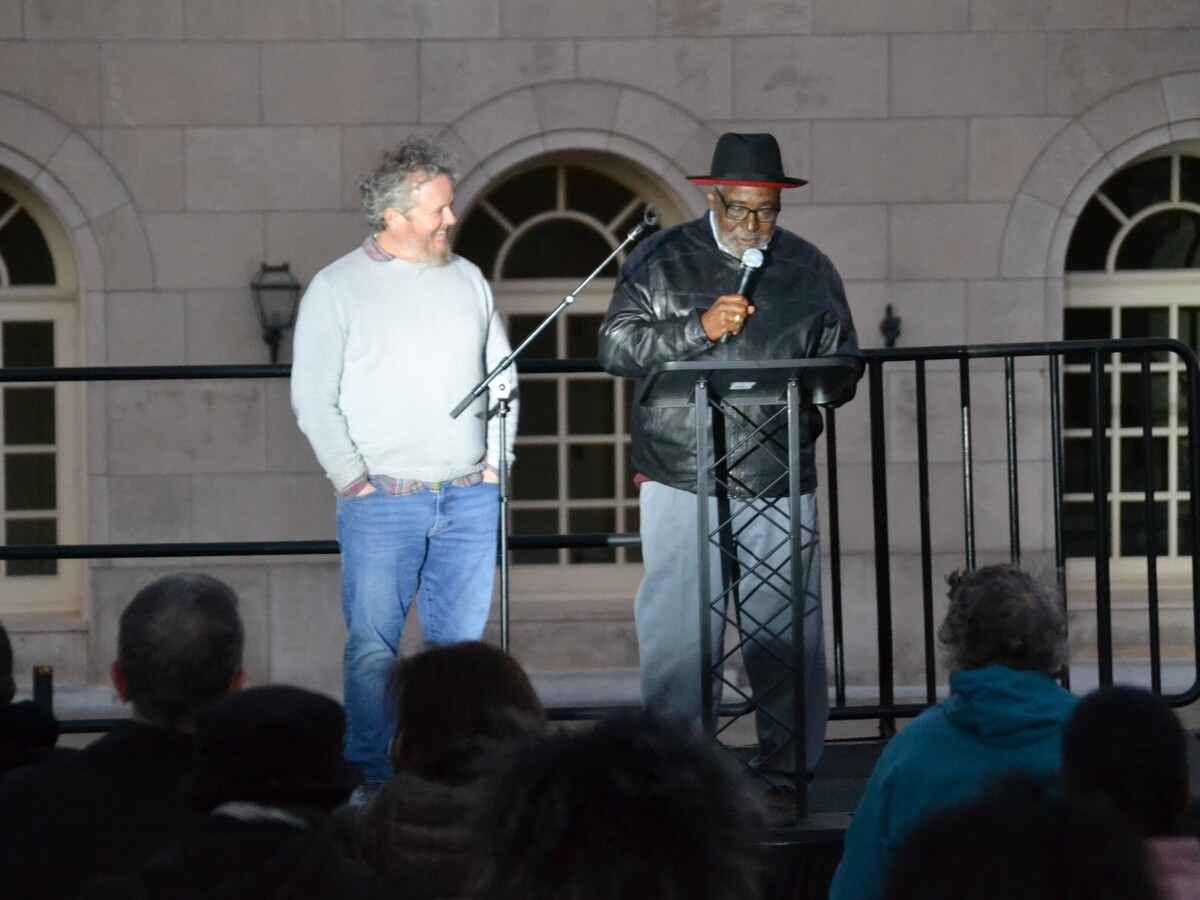 Macon's Bicentennial Committee has many events planned throughout the year to celebrate 200 years since Macon was founded. 
The most recent celebratory event took place during February's First Friday, on February 4th. Part one of a movie titled "A Light On Our Journey" was projected onto the Macon City Auditorium from Rosa Parks Square using advanced 3D mapping technology. This event was free and open to the public thanks to the sponsorship of The John S. and James L. Knight Foundation.
The second event in a year long series of events included marching bands from two local high schools, speeches from Macon's mayor and others, and a movie about the history of Macon projected onto the Macon Auditorium
The Bicentennial Committee has been working with Mercer to develop content for use during the events that will take place this year, according to Wes Griffith of The Moonhanger Group. 
This movie is the first in series of presentations that will tell story of Macon's history. The presentations will all focus on various themes of Macon's history, art, and culture. 
The following events will take place in the next two months as part of the Bicentennial celebrations:
MACON TRAILBLAZERS ACTIVISTS EVENT

JANUARY 20TH: The Tubman African American Museum will host a Macon Trailblazers Activists Exhibit which will open on January 20th.
A LIGHT ON OUR JOURNEY: PART TWO: RACE, ETHNICITY, AND CULTURE
FEBRUARY 21ST: The second part of "A Light on Our Journey" will take be screened at Wesleyan College's Taylor Hall Building from 6 p.m. until 8 p.m. in the Peyton Anderson Amphitheater.
BICENTENNIAL ART SHOW
MARCH 17TH: There will also be a Bicentennial Art Show at the Macon Mall that opens on March 17th. This art show will be a part of a series of rotating art exhibits throughout 2023, according to the Macon Bicentennial Committee. The first are exhibit will be titled "Blossoming, Untold Stories, Sense of Place" featuring Wini McQueen's "The Canopy".
---
Let us know in the comments what types of events you think would be the best way to celebrate Macon's history and culture!
More News from Macon