Live Music in Macon this Weekend
Image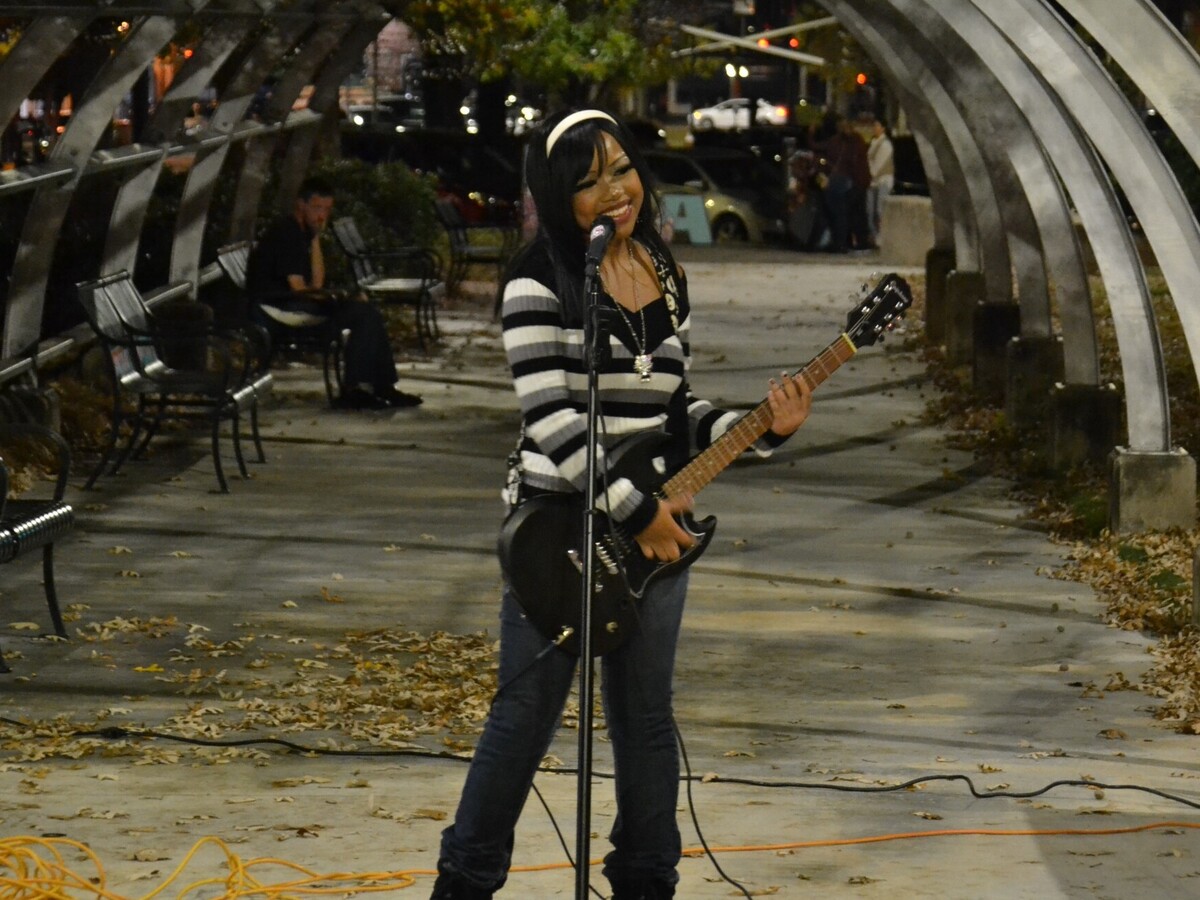 Music fans can hear classical music, rock and roll, heavy metal, and more this weekend in Macon. Here is a short list of just a few of the live musical performances taking place around town.
FRIDAY, FEBRUARY 17
DRS. NATHAN GAY AND KYUNG-A YOO PRESENT "IN MEMORIAM" - A MERCER'S TOWNSEND SCHOOL OF MUSIC FACULTY ARTIST RECITAL (7:30 p.m.)
Mercer's Townsend School of Music often presents free musical performances throughout the year. This Friday, Dr. Nathan Gay will play the euphonium (similar to a baritone horn) and tuba and Dr. Kyung-A Yoo will join him on piano. Special guests Ben Brown (on vibraphone), Dr. Monty Cole (on bass), Dr. Marcus Reddick (on drums), and Dr. Meghan Schumacker (on saxophone) will also take part in this free concert. This event takes place at the Townsend School of Music (1329 Adams Street).
GRANDVILLE AT THE SOCIETY GARDEN (8 - 11 p.m.)
GrandVille is an Athens band that plays energetic rock and roll music and they have been busy touring the southeast. They will be stopping by The Society Garden on Friday night. GrandVille is made up of Jackson Tennyson (lead vocalist/guitar), his twin brother James Tennyson (vocals/drums), Ashton Mann (bass/vocals), and Sam Yarborough (piano/organ/backup vocals). Tickets cost $12 and can be purchased online.
SOUTHBOUND MOJO AT 20'S PUB (9 p.m. - 1 a.m.)
Southbound Mojo will perform popular songs with rock and roll style. This band performs songs that range from Country to Hard Rock. 20's Pub does not have a cover charge.
EDGEWOOD HEAVY LIVE AT THE HUMMINGBIRD (10 p.m. - 2 a.m.)
Edgewood Heavy is an Atlanta band that mixes the music styles of psychedelic rock with modern soul. They also have their own music festival that takes place in Atlanta that is named Edgewoodstock. There is a cover charge of $5 at the Hummingbird Stage and Taproom.
The Official Music Video for Edgewood Heavy's "Save My Soul"
GROUND HUM AT BILLY'S CLUBHOUSE (10 p.m. - 2 a.m.)
Ground Hum is a Macon band that plays popular 90's alternative songs. They can often be found performing at venues around Macon and Warner Robins. Billy's Clubhouse does not have a cover charge.
---
---
SATURDAY, FEBRUARY 18
SUGAR VIRUS WITH SPECIAL GUESTS DRAGON SLEEPER, SISTER SANDOZ, POSADIST, AND EVIL INTENT AT THE HARGRAY CAPITOL THEATRE (8 - 12 p.m.)
This show is presented by Spooky Heaven Records and will be a treat for any heavy metal or hard rock fans. Doors will open at 7 p.m. with the show starting at 8 p.m. Tickets cost $17 which is a very reasonable price considering there are four bands performing along with Sugar Virus.
AFRICAN AMERICAN AT THE SOCIETY GARDEN (8:30 - 11:30 p.m.)
African Americana was formed in Brooklyn in 2011 and their musical style is influenced heavily by rock and roll music, film, fashion, and internet sub-cultures. The Society Garden usually has a cover charge at the door that starts a while before the music begins.
RADIO CULT AT WILD WING CAFE (9 p.m.)
Radio Cult is a from Atlanta that has a very unique and original style. They have been performing since 2005 and their shows have elements of performance theater and comedy along with good old fashioned punk/rock and roll music. Wild Wing Cafe does not have a cover charge.
Radio Cult's Official Music Video for their song "Get Out of This Town" includes a lot of humor
2 FINGER JESTER AT THE HUMMINGBIRD (10 p.m. - 2 a.m.)
2 Finger Jester is a band from Warner Robins who perform hard rock and classic rock covers. Their speciality is playing 80's hair metal music with all the frenetic energy of the original performances. There is a cover charge of $5 at the Hummingbird Stage and Taproom.
PERFECT STRANGERS AT BILLY'S CLUBHOUSE (10 p.m. - 2 a.m.)
The Perfect Strangers performs classic rock hits. This band likes to play the songs that other bands find too difficult. Billy's Clubhouse does not have a cover charge.
SUNDAY, FEBRUARY 19
RICKY RUCKUS AT PARISH ON CHERRY ST. (12 p.m.)
Ricky Ruckus is a singer/songwriter from Middle Georgia. He performs music that is influenced by soul and rock and roll. Parish on Cherry St. does not have a cover charge.
---
---
More News from Macon