Fun Things to Do in Macon this Week
Image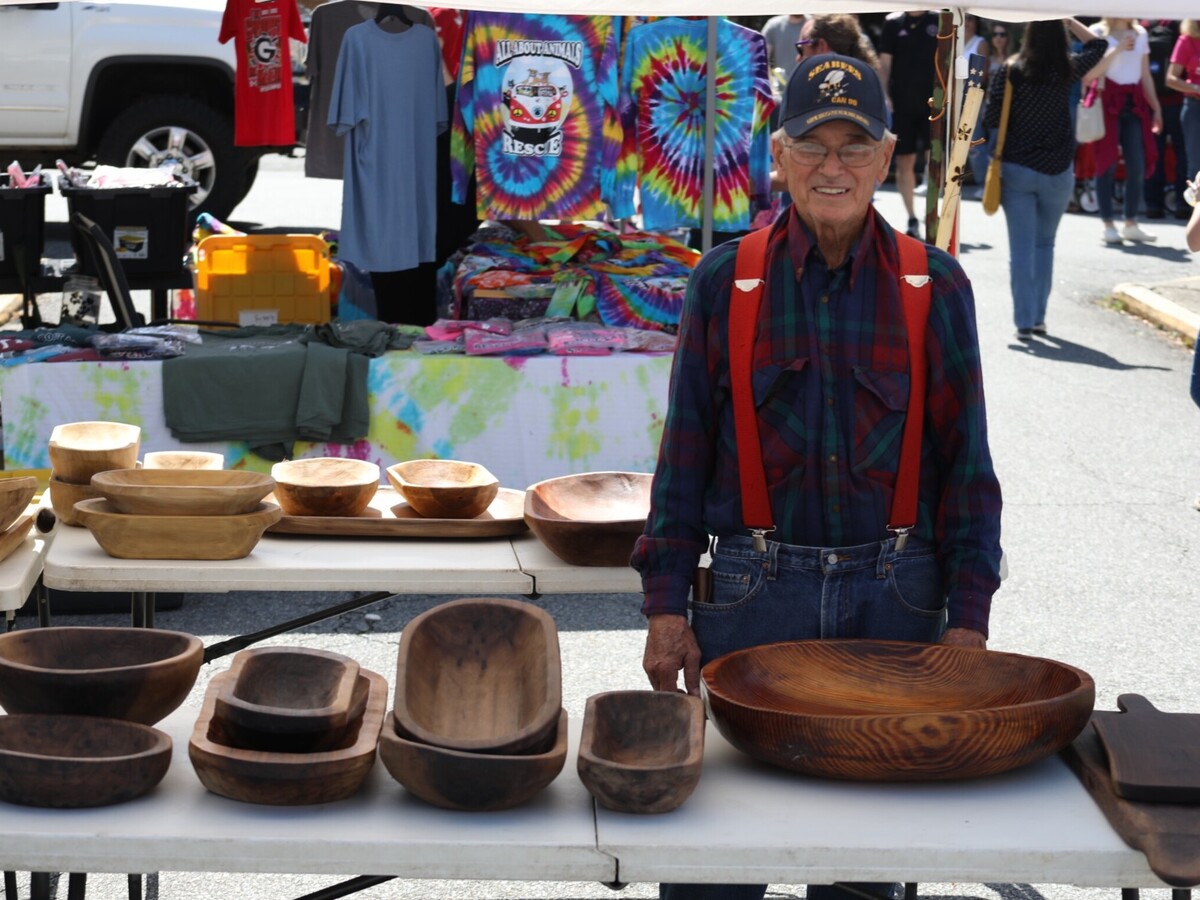 MONDAY, MARCH 27
On The Table: Fun Things to Do in Macon (4 - 5 p.m.)
On the Table event brings people from all walks of life together to discuss the things that matter most to them. These events are hosted annually by The Community Foundation of Central Georgia and NewTown Macon. On The Table presents an effective way to learn about Macon, about how other community members think, and the ways you can help improve things. The topic of the On The Table event on Monday will be Fun Things to do in Macon and where community members can find out about such events (On a side note, hopefully Middle Georgia Times articles are one of your favorite ways to find out about fun things going on around Macon and Middle Georgia ). Monday's On The Table event will take place at NewTown Macon's office.
NewTown Macon - 555 Poplar Street in Macon
---
TUESDAY, MARCH 28
MUSIC: Jackie Venson at Grant's Lounge (8 - 11 p.m.)
Jackie Venson is a singer and songwriter, can skillfully play multiple instruments, and is particulary known for her ability to make a guitar sing. Venson is from Texas and has traveled the world performing and also supported acts like Melissa Etheridge and Gary Clark Jr. She has recently released more than 5 albums over the past few years, both under her name and under her side project name (jackie the robot). Tickets cost $10.
Grant's Lounge - 576 Poplar Street in Macon.
Jackie Venson performed "Rollin' On" from her album "Love Transcends" in Austin a few months ago
---
WEDNESDAY, MARCH 29
NewTown Macon presents On the Table: 20-Something Professionals in Downtown Macon (5 - 6 p.m.) and On the Table: Sharing the Joys and Strengths of Macon in Stories (5:30 - 7:30 p.m.)
There will be two On the Table events on Wednesday with the first having the topic of 20-something Professionals in Downtown Macon and being hosted by Jolie Rowland and Hailie Poppell. Young professionals are invited to meet in the basement at Piedmont Brewery & Kitchen to meet their peers and network during this event: if you are interested, the hosts are asking that you RSVP. The second On the Table on Wednesday will focus on the topic of storytelling in Macon and meet at Grant's Lounge. Storytellers Macon will present a "story circle discussing joys and strengths of our town as citizens" and how to be a more effective storyteller about Macon.
Piedmont Brewery & Kitchen - 450 Third Street, Macon
Grant's Lounge - 576 Poplar Street, Macon
---
---
THURSDAY, MARCH 30
The Office Trivia at The Society Garden (7 - 9 p.m.)
If you have memorized the words of whole scenes from the often hilarious and heartwarming show The Office, then The Society Garden has an event for you on Thursday. Teams of patrons at The Society Garden will compete against others to see who knows some of the lines Jim says before he gazes knowingly at the camera or what unhinged behavior Dwight responds with.
Society Garden - 2389 Ingleside Avenue, Macon
SparkMacon presents Entrepreneur's Night at Fresh Produce Records (6:30 p.m.)
Small business owners around Macon are invited to meet at Fresh Produce Records where Macon-Bibb County will host Entreprenuer's Night. This event is a monthly event held at different small businesses around Macon. Attendees will learn more about how other small businesses began their journey as well as be able to connect with other entrepreneurs.
Fresh Produce Records - 567 Cherry Street, Macon
---
FRIDAY, MARCH 31
On The Table: Macon Music - Past, Present, and Future at JBA (5 - 6 p.m.)
This On the Table event will bring together seasoned musicians as well as those who are just starting down that career path for a round table discussion about the scope of music in Macon and more. This event is open to the public and the hosts request that you RSVP.
JBA - 425 Cherry Street, Macon
Macon Mayhem vs. Birmingham Bulls at the Macon Coliseum (7:30 p.m.)
Macon's professional hockey team the Macon Mayhem will face off against the Birmingham Bulls on Friday night. Tickets to the Macon Mayhem's game against the Birmingham Bulls cost $14.
Macon Coliseum - 200 Coliseum Drive, Macon
MUSIC: Boyz II Men at the Macon City Auditorium (8 p.m.)
Boyz II Men is a vocal harmony group from Philadelphia who experienced international success in the early 90s. Their biggest hits include songs like "End of the Road" and "One Sweet Day". Ticket prices start at $96.75.
Macon City Auditorium - 415 First Street, Macon
---
SATURDAY, APRIL 1
Historic Macon Foundation's Spring Flea Market (8 a.m. - 4 p.m.)
Every year the Historic Macon Foundation raises money with a flea market where for two days shopper's browse thousands of items at the foundation's warehouse. HMF's Spring Flea Market will take place this Saturday and Sunday.
Historic Macon Foundation - 357 Oglethorpe Street, Macon
4th Annual Little Richard Festival at The Little Richard House Resource Center (9 a.m. - 9 p.m.)
One of the most famous musicians to come out of Macon so far was Little Richard and the Little Richard Festival celebrates his legacy this upcoming Saturday. This event will include events in Jefferson Long Park, tours of Little Richard's childhood home, walking tours of Pleasant Hill Community, food trucks, and a performance by the Florida Memorial University Ambassador Chorale. General admission and volunteer tickets are free.
The Little Richard House Resource Center - 416 Craft Street, Macon
MUSIC: Mike Farris performs at Capricorn Sound Studios (6 p.m., 8 p.m.)
Award winning musician Mike Farris will perform two shows at the historic Capricorn Sound Studios on Saturday evening. Farris has shared a stage with artists like Kenny Wayne Shepherd and has built a large fan base made of other musicians and lovers of good music. Tickets are $30 both for the first show and the second show.
Capricorn Sound Studios - 540 Martin Luther King Jr. Boulevard, Macon
Mike Farris performing "Snap Your Fingers" at Analog at Hutton Hotel in Nashville, Tennessee a few years ago
---
SUNDAY, APRIL 2
Spring Market at Fall Line Brewing Co. (1 p.m.)
Fall Line Brewing Co. will present this event with multiple local vendors selling fits, arts and crafts, clothing and more on Sunday. Guests who fill out Fall Line's vendor passport will also have a chance to win a treat filled gift basket as well. This event is free to attend.
Fall Line Brewing Co. - 567 Plum Street, Macon
---
---
More News from Macon