Live Music in Middle Georgia this Week
Image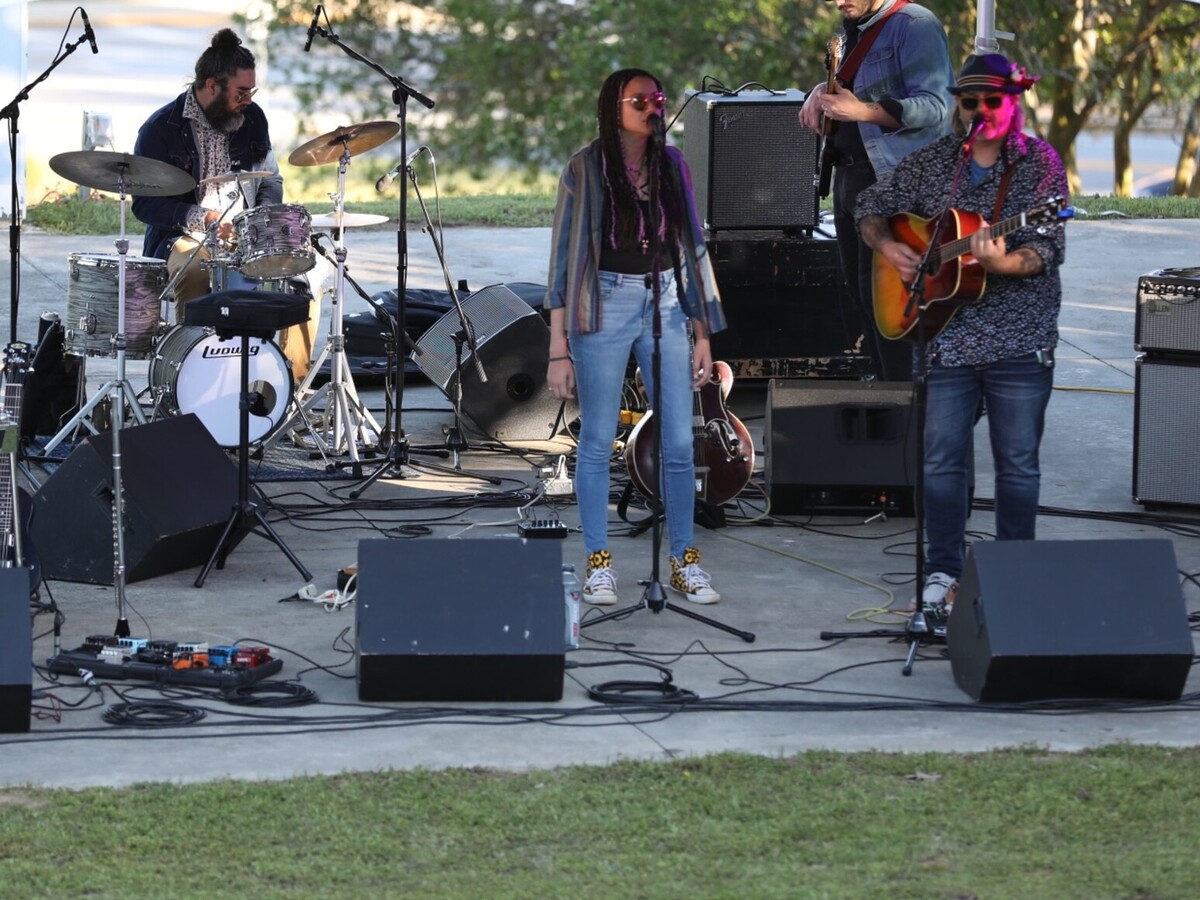 There are many options for music lovers this weekend, with The West Collective Jubilee presenting five musical performers Thursday night at The Society Garden, Dr. Bill Barnes playing a mix of originals and covers on Saturday, and much more. The following shows are just a short selection of the live music Middle Georgians can listen to this week.
---
THURSDAY, APRIL 20
RESTLESS NATIVES, ADAM & THE TESTIFIERS, SHY COMPANY, AND MORE AT THE SOCIETY GARDEN (5:30 p.m.)
The West Collective Jubilee and 420 Forum will include live performances from Restless Natives, Adam & The Testifiers, Shy Company, Dean Brown & The Dubshak, and Willie D (who will serve as the Master of Ceremony). This music filled event (which starts at 4:20 p.m.) will also include educational panels from medical professionals and others about the use of medicinal marijuana as an alternative to more dangerous opioids. Tickets are $15 plus fees online.
THE TONY TYLER BAND AT GRANT'S LOUNGE (7 p.m.)
The Tony Tyler Band will be performing southern soul music at Grant's Lounge Thursday night. This band formed in Macon in 1999 and its members are Tony Tyler (Guitar/Vocals), D-Truth The Professional (Bass/Vocals), Linda Ann Kiley (Keys/Vocals), and Rage Paige Cantrill (Drums). Tickets are $10 plus fees online.
FRIDAY, APRIL 21
DJ T LUV AT RIGBY'S ENTERTAINMENT COMPLEX IN WARNER ROBINS (8 p.m.)
DJ T Luv will host an Open Mic Night at Rigby's The Patio Bar this Friday. This show is for those 18 and older and it takes place on the third Friday every month.
HANNAH DASHER AT THE SOCIETY GARDEN (8:30 p.m.)
Hannah Dasher, who rose to fame on TikTok with her series "Stand By Your Pan", is also a country music singer who will be performing at The Society Garden Saturday night. Dasher grew up in Savannah and was inspired to pursue a music career after becoming a young fan of Alan Jackson. Tickets are $15 plus fees online.
Hannah Dasher's music video for her song "You're Gonna Love Me" has been viewed over 100,000 times on YouTube
RECKLESS SOUL AT 20'S PUB (9 p.m.)
Reckless Soul is a five piece band who play venues throughout Georgia and perform music from the country, southern rock, and blues genres. 20's Pub does not have a cover charge.
LORD NELSON AT GRANT'S LOUNGE (9 p.m.)
The band Lord Nelson performs original rock and roll songs and ballads. Their debut album "The Country" was released in 2016. Tickets are $10 plus fees online.
EDGEWOOD HEAVY LIVE AT THE HUMMINGBIRD (10 p.m.)
Edgewood Heavy plays psychedelic rock mixed with modern soul. This band from Atlanta even hosted their own music festival, "Edgewoodstock", in August 2021. The Hummingbird has a $5 cover charge.
CHANCE CARTER AT BILLY'S CLUBHOUSE (10 p.m.)
Chance Carter is a country music artist who is based out of Macon and has opened for acts like Jordan Rowe, Tyler Hammond, and Josh Courson. Billy's Clubhouse does not have a cover charge.
SATURDAY, APRIL 22
MRS. CALLISTA'S MUSIC STUDIO 2023 RECITAL AT FICKLING HALL (10 a.m.)
Harp and piano students will play solos, duets, and the ensemble works by Back, according to Mrs. Callista's Music Studio. This event will take place in Fickling Hall, located in the Mercer's McCorkle Music Building. This event is free to the public.
FREE LANCE RUCKUS AT TAYLOR'S COVE ON LAKE SINCLAIR IN MILLEDGEVILLE (7 p.m.)
Free Lance Ruckus is an alternative Americana rock band who play a steady schedule of concerts all around Middle Georgia. The band plays a selection of both covers and original songs.
AN EVENING WITH BILLY MONEY: THE MUSIC OF DR. BILL BARNES AT THE SOCIETY GARDEN (8 p.m.)
Dr. Bill Barnes is a man of many talents: not only is he a successful orthopedic surgeon but he is also a skilled musician. Dr. Barnes will perform some of his original music as well as covers along with a full band. Tickets are $20 plus fees online.
HEART OF PINE AT GRANT'S LOUNGE (9 p.m.)
Heart of Pine is a band from Athens who have been performing southern rock music with a new age influence. Their first full length album, Highly Flammable, was released in 2019. Tickets are $10 plus fees online.
Heart of Pine performed at the Swamptown Letdown in 2020
JOSH TERRY'S HONKY TONK NIGHT AT THE HUMMINGBIRD (10 p.m.)
Blaine Bunting, Macy Nicole Walker, and David McMahon will also perform as well as Josh Terry during this country music show on Saturday night. The Hummingbird has a $10 cover charge for this night of honky tonk.
---
---
More News from Macon