Macon and Middle Georgia's Weekend Concert Lineup
Image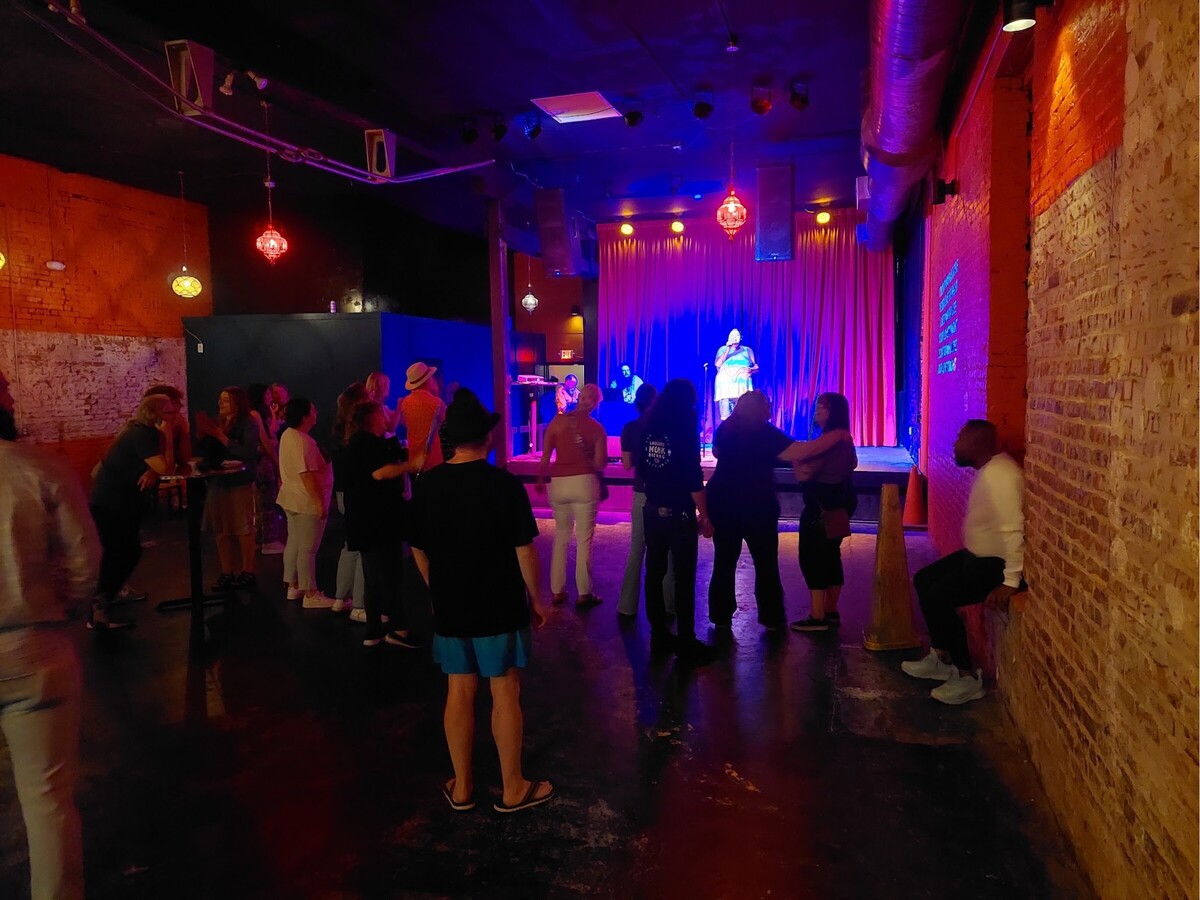 Music lovers in Middle Georgia have a lot to choose from with multiple free live music performances as part of First Friday celebrations in Downtown Macon, GABBA in the Garden on Sunday (featuring both the Good Trees River Band and Hughes Taylor), and much more. The following are just a select few of the live musical performances taking place this weekend.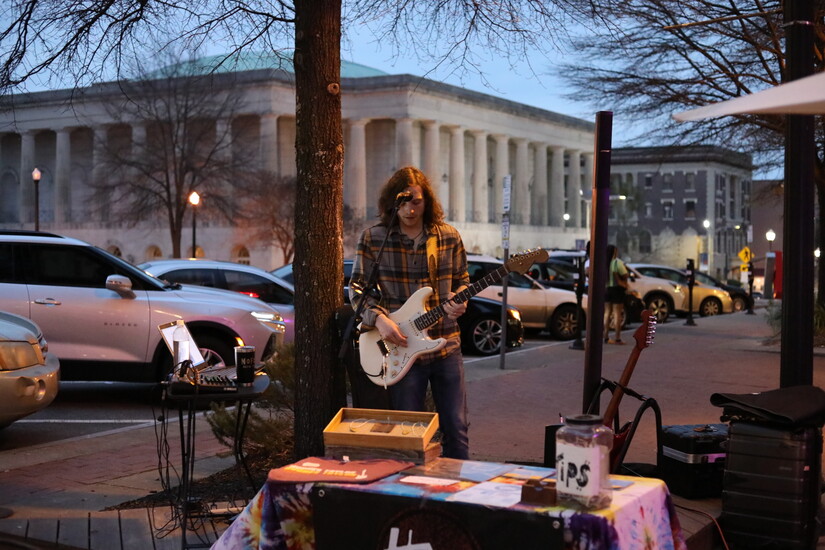 ---
FRIDAY, MAY 5
ROAD TRIP: SHAKY KNEES FESTIVAL IN ATLANTA (1 P.M.)
The 10th Annual Shaky Knees Music Festival takes place over three days this weekend in Atlanta's Central Park and include headliners like Tenacious D, The Flaming Lips, Cypress Hill, Father John Misty, and many more. Tickets start at $119 for one day of attendance.
DJ LAYLO LOPEZ AT THE SOCIETY GARDEN (5 - 11:30 P.M.)
DJ Laylo Lopez will be the performer at the Cinco De Mayo celebration at The Society Garden Friday night. Patrons can also celebrate the occasion with tacos from a food truck, flights of tequila, and margaritas. The Society Garden often has a cover charge that starts prior to the event.
FIRST FRIDAY IN DOWNTOWN MACON (5 - 10 P.M.)
May's First Friday celebration will include multiple,free live music performances around downtown: Ritmo Soul Bunch will be performing at a pop-up dance and latin culture event at Cotton Avenue. Singer/songwriter Rachel Forehand will be playing outside of Fresh Produce Records from 5 to 8 p.m. John Stanley Killingsworth, David Cole, and other talented musicians will be playing next to Ocmulgee Brewpub starting at 5:30 p.m. Joey Stuckey, a multi-talented musician and owner of Shadow Sound Studios (who also happens to be blind), will be performing outside of JBA from 6 to 7 p.m. Finally, Electronic music musicians Bootz & Katz will be performing outside of the Bibb Theatre from 8 to 10 p.m.
ALEX STONE TRIO AT BUFFINGTONS IN MILLEDGEVILLE (6 P.M.)
The Alex Stone Trio will take part in Milledgeville's First Friday events by playing at Buffingtons. This event will also celebrate Cinco De Mayo. Buffingtons is a bar and grill that serves food like chicken wings, fried green tomatoes, and catfish bites. Buffingtons does not have a cover charge.
MACON YOUTH ORCHESTRA SPRING CONCERT AT WESLEYAN COLLEGE (6:30 P.M.)
The Macon Youth Orchestra will be performing classical music by Handel and others at their Spring Concert in Wesleyan's Pierce Chapel. This free concert will include orchestral music as well as solo artist performances.
FREE LANCE RUCKUS AT FISH N PIG (7 P.M.)
Free Lance Ruckus is an alternative Americana rock band from Middle Georgia. They will also be performing at the Deep Roots Festival in October. Fish N Pig is a seafood restaurant is located on the shore of Lake Tobesofkee that has a large covered deck and often has live music performances. There is no cover charge at Fish N Pig.
ARTRAGEOUS AT THE GRAND OPERA HOUSE (7:30 P.M.)
Artrageous is billed as the "electrifying art and music circus" and it has also been described as "Blue Man Group meets Picasso." Tickets are $30 for adults and $15 for children plus fees online.
EBB & FLOW AT THE MACON ARTS CENTER (9 p.m.)
Ebb and Flow is advertises as a night of "Hip Hop, R&B and Poetry)". This musical event will feature performances from Theresa Tha Songbird, Jyron Kardi Barclay, Preme Cordice, and other local musicians. Ticket prices started at $20 plus fees online but they are currently sold out on the Macon Arts Center's website.
SAM MORROW & DAVID QUINN AT GRANT'S LOUNGE (9 P.M. - 12 A.M.)
Sam Morrow's music mixes rock and roll, Americana, and country music and he has received accolades from both Rolling Stone and NPR. David Quinn is a guitarist and singer who describes his music as "black dirt country". They will both be performing on the historic Grant's stage this Friday and tickets are $12 plus fees online.
Sam Morrow's music videos usually contain a lot of humor, such as the music video for his song "Money Ain't A Thing"
THE MACON SOUND AT THE HUMMINGBIRD (10 p.M.)
The Macon Sound is a popular, Middle Georgia party band that can often be playing at venues around Middle Georgia and will be celebrating Cindo de Mayo at The Hummingbird Friday night. There will also be a Legendary Pepper Eating Contest during the evening to spice up the night. The Hummingbird Stage and Taproom has a $5 cover charge.
---
SATURDAY, MAY 6
THE "PEG LEG" HOWELL BBQ & BLUES FESTIVAL IN EATONTON (2 - 10 P.M.)
The City of Eatonton will host a blues music and barbecue festival this Saturday. "Peg Leg" Howell was a self taught guitar player who started out playing on street corners in Atlanta and went on to sign with Columbia Records. During the festival, there will be performances from West Love and The 478 Band, Black Koffee, The Trouble Tones, John Emil, and TGLive. Music fans are invited to bring their lawn chairs and coolers (but leave their tents/canopies, laser pointers, fireworks, and beach umbrellas at home).
STILL STANDING: A TRIBUTE TO ELTON JOHN AT MOUNT DE SALES ACADEMY (6:30 - 9:30 P.M.)
This concert is part of Music at the Mount 2023 and proceeds wil help benefit Mount De Sales' Fine Arts Program. Guests can bring their chairs and picnic blankets for this outdoor concert, order dinners from H&H Soul Restaurant, and purchase adult beverages provided by Brasserie Circa. This event is for those 18 years old and older. General Admission tickets will cost $30 at the gate.
MATT AND KAYLA PIPPEN AT JALAPEÑOS CANTINA IN GRAY (7 - 10 P.M.)
Matt and Kayla will perform for Jalapeños' Cinco de Mayo celebration on Saturday night. There is no cover charge at Jalapeños Cantina, which is a popular Mexican restaurant located on Gray Highway near the Highway 18 Bypass.
KIND HEARTED STRANGERS AT GRANT'S LOUNGE (9 P.M.)
Kind Hearted Strangers is a rock and roll band that first formed in Colorado after an open mic performance that unexpectedly led to the band's creation. Their debut record "East // West" was released in 2021 and their second album "Now.here" was released this April. Tickets to the Kind Hearted Strangers' concert cost $10 plus fees online.
Kind Hearted Strangers' "Red & Blue" is a heartwarming song about the many things that unite us as a society
12ELEVEN AT THE HUMMINGBIRD (10 P.M.)
12Eleven is a rock/blues/country band that was formed by four college students outside of Troy, Alabama. They went on to tour the Florida panhandle in 2019 and haven't looked back since. The Hummingbird Stage and Taproom has a $5 cover charge.
WYATT PYLES AND DAN KELLY WITH FRIENDS AT BILLY'S CLUBHOUSE (10 P.M.)
Musicians Wyatt Pyles and Dan Kelly will be performing on Billy's stage Saturday night along with a few talented friends. Billy's Clubhouse does not have a cover charge.
---
SUNDAY, MAY 7
GOOD TREES RIVER BAND AND HUGHES TAYLOR AT GABBA IN THE GARDEN: A SUNDAY CONCERT EXPERIENCE (1 - 5 P.M.)
The Georgia Allman Brothers Association (GABBA) presents a concert at The Society Garden this Sunday. Good Trees River Band, a psychedelic, southern rock band, and the very talented guitarist and singer Hughes Taylor will perform during GABBA in the Garden. The $10 donation for entry will help support GABBA and the performing musicians.
---
---
More News from Macon