What's Happening this Week: Your Guide to Events in Macon and Middle Georgia
Image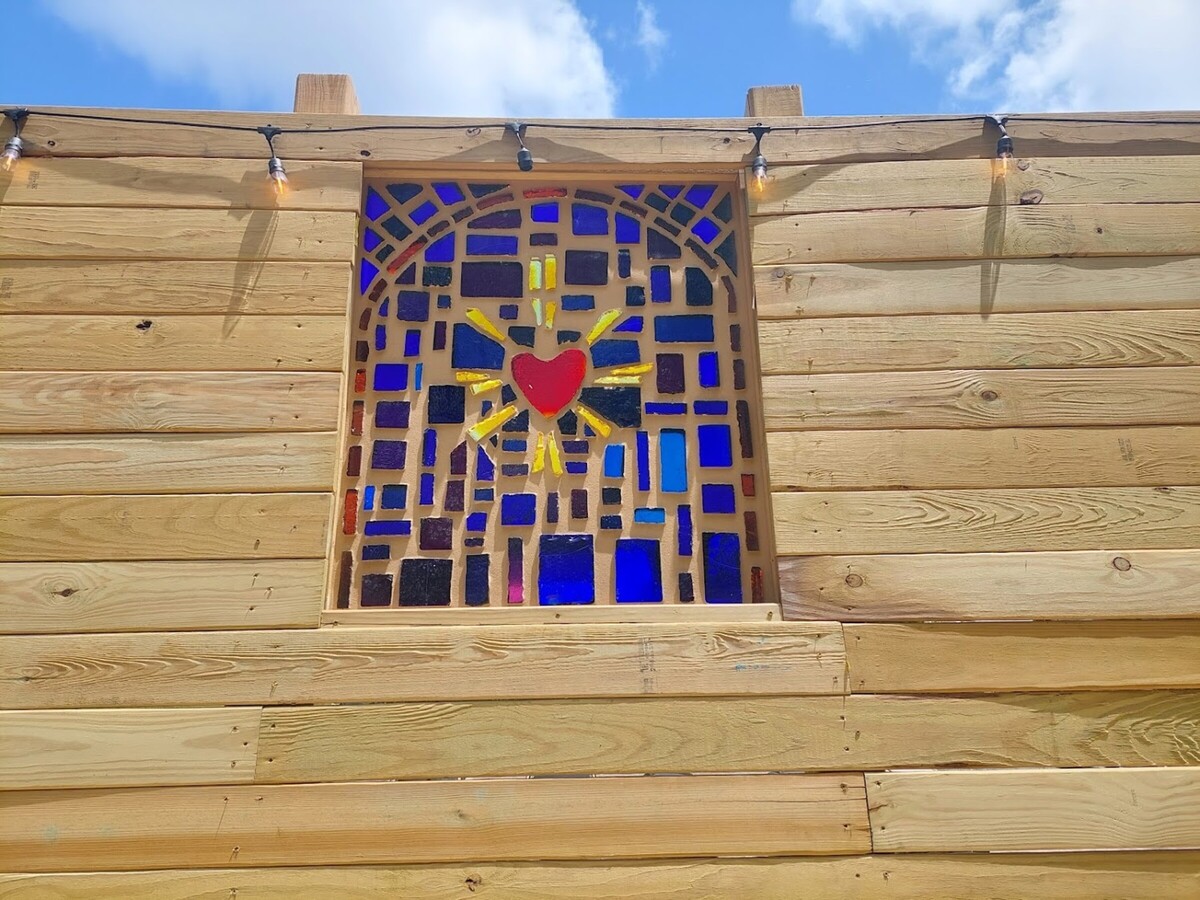 This week there are two free education lectures on interesting subjects, plenty of live music from bands like Gov't Mule, Dustin McCook Band, and Charles Davis and the Velvet Sound, and much more. The following is a short list of selected events taking place throughout the week.
---
MONDAY, MAY 15
Sidney's Salon with Dr. Matt Jennings: Macon Turns 100, and Things Get Weird at the Historic Macon Foundation (5:30 p.m.)
Dr. Matt Jennings, a professor of history at Middle Georgia State University, will give an eye opening presentation to celebrate Macon's 200 year anniversary. Dr. Jennings will discuss how Macon's centennial (in 1923) was celebrated as well as how local Indigenous peoples were depicted along with how the history of the land was presented. This event is free to attend, though registration is requested.

Historic Macon Foundation - 950 3rd Street, Macon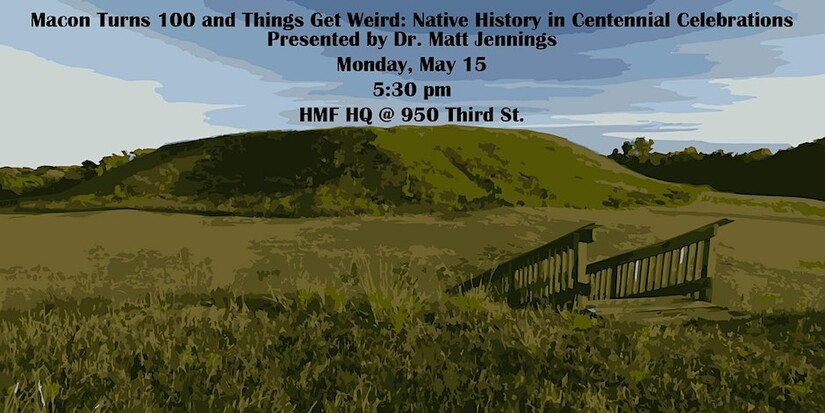 Canine and Cocktails with Canine Clubhouse in Perry (6 - 9:30 p.m.)
This event is for both thirsty adult humans and their dog best friends - the humans get to drink cocktails from Main St. Bar with other dog appreciators while the dogs get to hang out with other friendly pups.
Main St. Bar - 740 Main Street, Perry
---
TUESDAY, MAY 16
Part 5 of the Bicentennial History Series: Sports (1823 - 2023) at Wesleyan College (6 p.m.)
Macon will be celebrating 200 years since it was founded for the rest of the year with special events like the Bicentennial History Series. This free educational presentation will discuss the world-class athletes with connections to Macon, the historic Luther Williams Field, and other lesser known facts about Macon's contributions to the vast world of sports.
Wesleyan College (Taylor Hall Building, Peyton Anderson Amphitheater) - 4760 Forsyth Road, Macon
Gov't Mule at the Macon City Auditorium (7:30 p.m.)
Gov't Mule, which was formed in 1994 by Allman Brothers Band guitarist Warren Haynes and bassist Allen Woody, will be rocking out in the Macon City Auditorium Tuesday night. One of Gov't Mule's most well known songs is the positively motivating "Soulshine", which was released in 2003. Tickets currently available on Ticketmaster.com start at $34.50 plus fees.
Macon City Auditorium - 415 First Street, Macon
---
WEDNESDAY, MAY 17
Party for the Park with the Dustin McCook Band at the Society Garden (6 p.m.)
Party for the Park will help support the effort to have the Ocmulgee Mounds National Historical Park designated as the United States' 64th National Park and Preserve. General Admission tickets to Party for the Park cost $25 online.
The Society Garden - 2389 Ingleside Avenue, Macon
Macon Music Revue and Karaoke with Willie D at Grant's Lounge (7:30 p.m., 9:30 p.m.)
Every Wednesday night, the historic Grant's Lounge hosts Macon Music Review, an evening of thoughtfully curated songs connected to Macon's rich musical historic performed by the talented Charles Davis & The Velvet Sound. Following Macon Music Revue, Fresh Produce Records presents a late night, usually creatively themed set of karaoke hosted by the talented DJ Willie D.
Grant's Lounge - 576 Poplar Street, Macon
Charles Davis and the Velvet Sound performed "I Don't Trust Myself" at JBA a few months ago
---
---
THURSDAY, MAY 18
American Queen Release Party at Piedmont Brewery & Kitchen (5 - 8 p.m.)
Fall Line Brewing Co. and Piedmont Brewery & Kitchen is celebrating Macon's Bicentennial as well as Acme Brewing Co. (formerly Macon Brewing Co.) this Thursday. Acme was founded in 1889, with a release of a new beer that should taste like Acme's original American Queen beer. American Queen is brewed with "German Pilsner malt, rice, whole leaf dried German Saaz Hops" and it is then "fermented cold and low" to create a 3.6% ABV beer. Piedmont will also be selling commemorative glassware as well as t-shirts marking the special occasion.
Piedmont Brewery & Kitchen - 450-B Third Street, Macon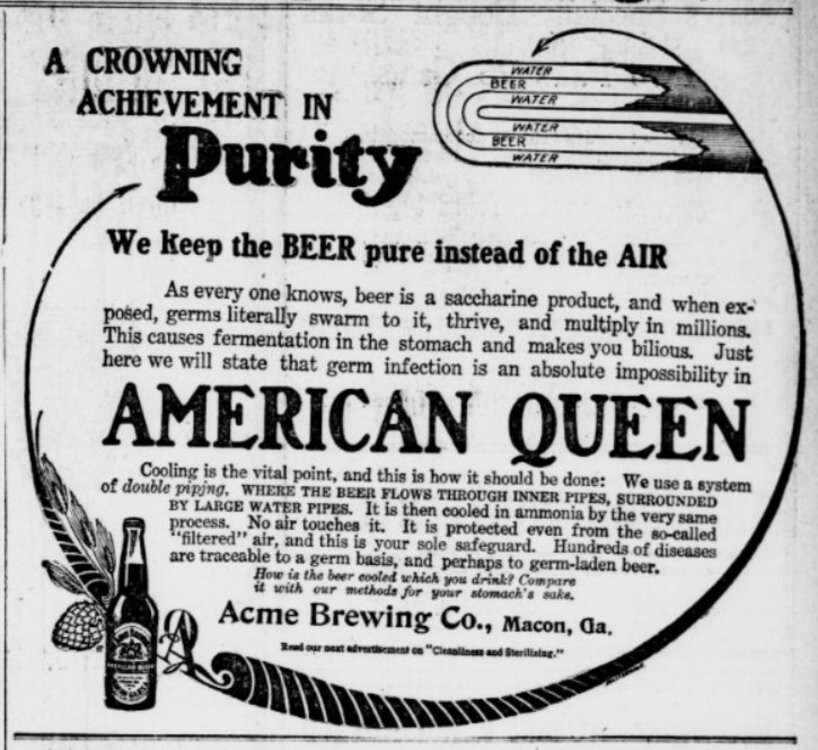 ---
FRIDAY, MAY 19
Food Truck Friday/Western Night in Perry (6 - 10 p.m.)
Visit Perry and the City of Perry government present Food Truck Friday on May 19th in historic Downtown Perry. This year marks the 6th anniversary of Perry's Food Truck Friday and they will be celebrating with entertainment from Jesse Ritter, family activities, and more than twenty food and beverage vendors. Guests are invited to bring bag or camping chairs and well-behaved, leashed dogs to this free event but no coolers or alcohol are allowed.
Film Screening of "Steel Magnolias" at the Grand Opera House (7 p.m.)
The beautiful and historic Grand Opera House in Downtown Macon screens classic movies throughout the year, and this Friday the Grand will present "Steel Magnolias" (1989). This movie about life, death, and everything in between is set in a beauty salon in Louisiana and much beloved stars like Julia Roberts, Sally Field, and Dolly Parton. Tickets cost a reasonable $5 plus fees on the Grand's website.
Grand Opera House - 651 Mulberry Street, Macon
Cosmic Charlie Presents Dark Side of the Dead at the Capitol (8 p.m.)
"Dark Side of the Dead" is a concert where the band Cosmic Charlie combines the unforgettable music of both Grateful Dead and Pink Floyd. "Dark Side of the Moon" was released 50 years ago this year, and so this performance will also celebrate the anniversary with a live performance of the complete album. General Admission tickets are $20 and Balcony tickets are $30 plus fees online.
Capitol Theatre - 382 Second Street, Macon
---
SATURDAY, MAY 20
Farmers Market in Centerville (9 a.m.)
Local farmers, skilled artisans, and bakers of tasty food will be selling their products at the Farmers Market in Centerville this Saturday. Centerville is in Houston County and it had a population of around 7,000 people in 2010. This free event takes place on the first and third Saturday of each month at Center Park.
Center Park at Centerville - 103 E. Church Street, Centerville
Bibb Family Fun Day at Carolyn Crayton Park (9 a.m - 12 p.m.)
The Bibb County school district will celebrate 150 years since its founding and the launch of a new strategic plan at Bibb Family Fun Day on Saturday. Activities during this event include a 1 mile fun run, a live animal show from the Museum of Arts and Sciences, music, games, and more. Hot dogs and chips will be served for free while supplies last and multiple food trucks will also be onsite. Bibb Family Fun Day is a free event.
Macon Bibb County Recreation in Carolyn Crayton Park - 150 Willie Smokie Glover Drive, Macon
3rd Annual Macon Mimosa Festival at The Society Garden (12 p.m.)
The 3rd Annual Macon Mimosa Festival takes place this Saturday and Sunday at The Society Garden. Not only will patrons be able to enjoy six different types of mimosas, including a Honey Elderflower Muel, Texas MargMimosa, and a Strawberry Dragonfruit, but there will be multiple bands performing throughout each day of the festival. On Saturday, the Wasted Potential Brass Band (1 p.m.), Garrett Collins Band (3 p.m.), DJ Pickles (5 p.m.), and headliner Mt. Pilot (8 p.m.) will perform. On Sunday, Blair Crimmins and the Hookers (1 p.m.) and Dean Brown & Dubshak (3 - 6 p.m.) will perform. Tickets for the Macon Mimosa Festival along with all you can drink mimosas cost $30 (or $10 without unlimited mimosas).
The Society Garden - 2389 Ingleside Avenue, Macon
Blair Crimmins and the Hookers "State Hotel" was released over a decade ago: they will perform at The Society Garden's Macon Mimosa Festival on Sunday

Tuckered Out Movie Hour "Super Mario Bros" at Reboot Retrocade & Bar (9 p.m.)
Comedian Tucker Andrews, along with funny guy Vasco Sanders, host a night of live, humorous movie commentary for a screening of the "Super Mario Bros" (1993) movie. Starring actors like Dennis Hopper, Bob Hoskins, and John Leguizamo, "Super Mario Bros" is the story of two brothers and plumbers from Brooklyn on a mission to rescue Princess Peach and save our world from the nefarious King Koopa. Tuckered Out Movie Hour is free to watch and participate in.
Reboot Retrocade & Bar - 566 Cherry Street, Macon
---
SUNDAY, MAY 21
Car Show at Lake Tobo (11 a.m. - 4 p.m.)
There will be antique vehicles, muscle cars, as well as more modern custom cars and trucks at the car show at Lake Tobosofkee this Sunday. Proceeds from this event benefit The Exchange Club of Macon, who will donate the funds to local charities. Prizes will be awarded at this event, which is free to spectators and cost $25 to enter your own impressive vehicle.
Fish N Pig - 6420 Moseley Dixon Road, Macon
---
---
More News from Macon