Fun Things to Do: Macon and Middle Georgia's Event Highlights this Week
Image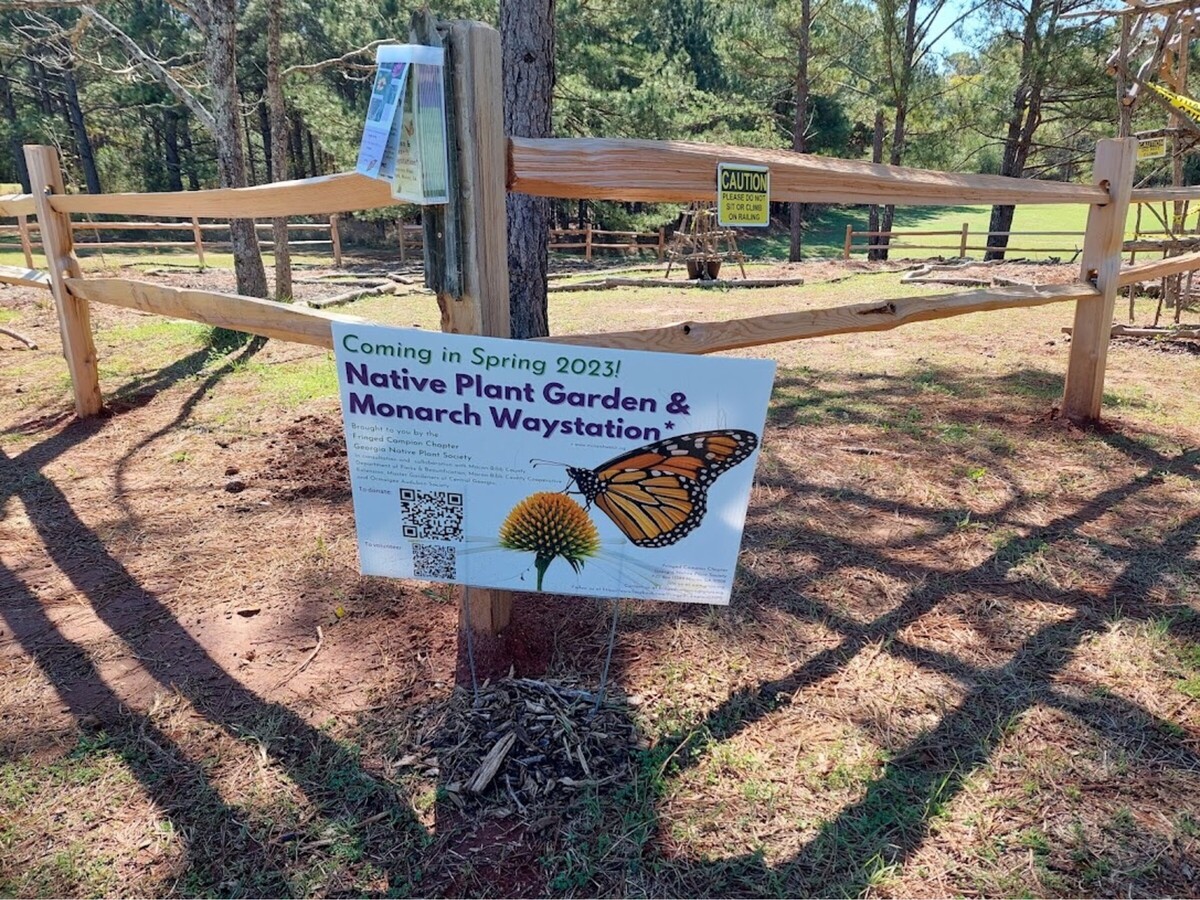 The month of June is drawing to a close and there are many different types of events taking place this week for families, live music aficionados, racing fans, and for anyone who wants to help feed the very important and colorful Monarch butterfly. The following list is a short selection of a few of the fun and unique events taking place in Middle Georgia this week.

---
WEDNESDAY, JUNE 28
Weed 'n Water the Native Plant Garden and Monarch Waystation at Amerson River Park (5:30 - 7:30 p.m.)
Monarch butterflies travel more than a thousand miles all the way down to Mexico every year and they have an important role as pollinators of plants. The Fringed Campion Chapter of the Georgia Native Plant Society invites you to help support the beautiful monarch while gardening at the Native Plant Garden and Monarch Waystation at Amerson River Park. Participants 12 and older are requested to wear appropriate clothing for gardening, bring water, and any gardening tools for pulling woods if available.
Amerson River Park - 2551 North Pierce Drive, Macon
DJ Willie D at The Hummingbird (10 p.m.)
DJ Willie D of Fresh Produce Records and the band Cult of Riggonia fame, will be performing at The Hummingbird late Wednesday evening. Willie D's sets are often filled with unique combinations of genres and songs that capture the attention of distracted crowds.
The Hummingbird Stage and Taproom - 430 Cherry Street, Macon
---
THURSDAY, JUNE 29
Watermelon Catapulting at the Bloomfield Public Library (2 p.m.)
Science doesn't always have to involve lab coats and sterile environments and this unique event at Bloomfield Library is a good example of a more fun example of science in action. This free S.T.E.M. (Science, Technology, Engineering, and Math) event involves using a catapult to launch watermelons long distances…for science (and because launching watermelons through the sky is really fun to watch)!
Bloomfield Library - 1931 Rocky Creek Road, Macon
Celebrating Macon Music with Headstrings Acoustic, BAS, CMD Styles, and More at Grant's Lounge (5 p.m.)
Macon Magazine, Bragg Jam, and Grant's Lounge will have a night of music and celebration of the upcoming 2023 Music Issue from Macon Magazine this Thursday. There will be live music performances from Headstrings Acoustic, Guap Records (Mike Clark Jr. and Lil Dai), CMD Styles (who will perform Macon's new Bicentennial anthem), and BAS. Admission to this musical event will be free until 8 p.m.
Grant's Lounge - 576 Poplar Street, Macon
CMD Styles recently recorded a catchy song celebrating some of the things to love about Macon 

CANCELLED: Trail Ride at Maynard's Mill in Forsyth (10 a.m. - 12 p.m.)
Maynard's Mill Farm has farm animals like horses, sheep, goats, and chicken and they will also host an exciting trail ride this Thursday. This horse riding event is presented by 40 Something Cowgirls and the cost for the trail ride is $10.
Maynard's Mill Farm - 3998 Maynard's Mill Road, Forsyth
---
---
FRIDAY, JUNE 30
June Fridays on Main in Gray (5:30 - 8:30 p.m.)
On the last Friday of each month, the city of Gray invites the public to come shop, enjoy live music as well as hot food and cold drinks from multiple food trucks, at an evening of free, family-friendly fun in Downtown Gray. Gray is located approximately 20 minutes from Macon and although it has been growing recently, it still has a quaint, small town feel.
Main Street Gray - 106 West Clinton Street, Gray
The Broken Hearts at The Society Garden (7 p.m.)
Fans of Tom Petty's music won't want to miss The Broken Hearts (a Tom Petty tribute band from Gainesville) performing at The Society Garden this Friday. The Broken Hearts are currently on a tour of the U.S. that will have them performing around the country through November of this year. Tickets to The Broken Hearts show cost $15.
The Society Garden - 2389 Ingleside Avenue, Macon
Free Birds and Night Owls Public Walking Tour at Grant's Lounge (7 - 9 p.m.)
Rock Candy Tours will present a two hour walking tour on Friday night that starts at the historic Grant's Lounge. The tour will focus on Downtown Macon's commercial and nightlife district, will include stops for cool beverages, and will end at The Rookery. This Rock Candy Tours walking tour costs $15 per person.
Grant's Lounge - 576 Poplar Street, Macon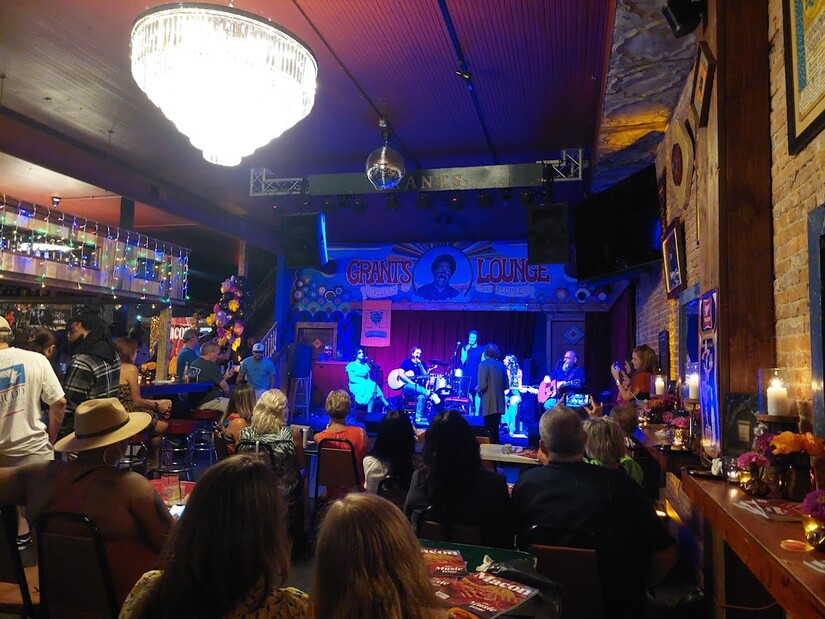 ROAD TRIP: Screening of "Vivo" at Movie in the Park and Block Party in Downtown Griffin (7 p.m.)
"Vivo" (2021) is an animated musical that features original songs from Lin-Manuel Miranda and has received many positive reviews. City Church and Downtown Griffin will also present inflatables, a chance to see and pet reptiles, as well as a unique "crazy hair station". There will be food vendors onsite and free popcorn, ice cream, and water while supplies last. This family-friendly event is free to attend.
The Field at 5th Street and Solomon Street, Griffin
Perry Presents Kazual and DJ Mix Master T at Heritage Oaks Park (7 - 10 p.m.)
The nearby city of Perry invites the public to come enjoy live music outdoors with performances from Kazual (7 - 9 p.m.) and DJ Mix Master T (9 - 10 p.m.). Kazual is a band made up of three brothers from Atlanta who mix rhythm and blues, rap, and pop together to create their own unique sound. DJ Mix Master T is a DJ from Perry who plays funk, Southern soul, blues, country, pop, and more. Guests are encouraged to bring coolers and chairs or picnic blankets to enjoy this free, family-friendly event. This event may be cancelled due to any inclement weather/unforeseen circumstances and limited free parking is available.
Heritage Oaks Park - 2021 US-341 N., Perry
---
SATURDAY, JULY 1
CANCELLED: Self Love Summer Expo at The Society Garden (12 - 4 p.m.)
Loving yourself is said to lead to "less anxiety and depression", as well as "more optimism" and the ability to make healthy behavioral changes. The Self Love Summer Expo will feature holistic self care items and services, items like plant based foods and handmade goods, and more.
The Society Garden - 2389 Ingleside Avenue, Macon
ROAD TRIP: All Fired Up at the Silver Dollar Motorsports Park in Reynolds (12 p.m.)
The Silver Dollar Motorsports Park in Reynolds will have a day of family-friendly racing (including jet cars, Super Pro, Jr. Dragsters, and more) on Saturday. Reynolds is small town of approximately 1,000 people that is located about 40 miles southwest of Macon. There will also be a fireworks finale and adult single day tickets cost $20, weekend entry, which includes overnight camping, cost $50, and kids 10 and under get in free. If you haven't been to a racetrack before, fair warning that bringing a set of good hearing protection earplugs is recommended due to the very loud sounds of the very fast cars.
Silver Dollar Motorsports Park - 42 Raceway Drive, Reynolds
---
SUNDAY, JULY 2
VIBEZ 1st Sunday Gospel Brunch/Street Praise Experience (12 - 3 p.m.)
VIBEZ is celebrating its two year anniversary by partnering with Serenity Entertainment and Forrest B. Johnson & Associates to present live Gospel music and entertainment from musicians such as DJ AD. VIBEZ is a "elevated brunch, bar, and grill" co-owned by Bud Dupree of the Atlanta Falcons. This event is free to attend and patrons are invited to bring their own lawn chairs for comfort.
VIBEZ - 401 Cherry Street, Macon
---
---
More News from Macon