2023 Bragg Jam Concert Crawl Bringing Almost 50 Bands to Perform in Downtown Macon
Image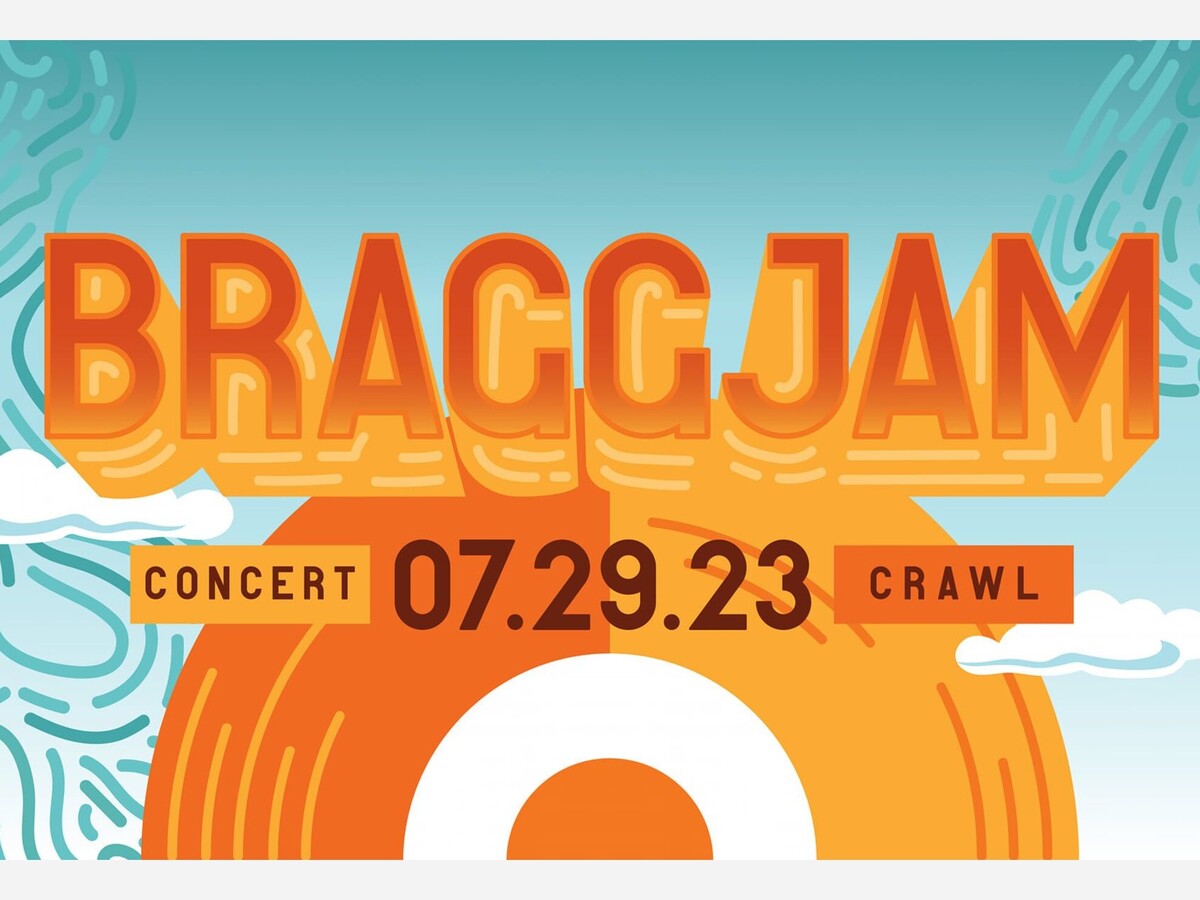 This year Bragg Jam Concert Crawl will take place on Saturday, July 29th and will include almost 50 bands performing at 8 stages located around Downtown Macon and other music centered events inspired by Bragg Jam.

Before Bragg Jam begins, there is an event for kids and their families called the Bragg Fam Kids Festival. It will take place at The Society Garden from 12 to 4 p.m. and include people dressed up as popular characters, bouncy houses, music from a DJ, arts and crafts, and more. 
Admission to the Bragg Fam Kids Festival is $5 for adults and free for kids. This event is presented by Kid's College, a Wesleyan College summer camp.
Before the first band begins to play, country music star Drew Green will be appearing at the Hightales Rooftop Bar at Hotel Forty Five from 4 to 4:30 p.m. Green grew up in McMinnville, Tennessee and is now a prolific singer and songwriter who is on the Music Row label.
Drew Green's music video for his song "Good Ol' Man"
While there is going to be some variety in the types of music being played at the different venues, fans of mostly country music might want to stick close to the stages at The Crazy Bull while fans of rap and rhythm and blues might want to hang out in JBA's front room or at the Serenity Entertainment Complex. 
The following are the venues and stages where the bands performing in the 2023 Bragg Jam Concert Crawl will take place.
The Capitol Theatre Lineup on the Hutchinson Buick GMC Stage
TheMovingPictureBoys video of Shovel & Rope's "Gasoline" on YouTube currently has been viewed over 2 million times
Serenity Entertainment Complex Lineup on The Brick stage
Trae Pierce & the T-Stones song "Be Anything" is an inspiring song about not giving up on your dreams
The Crazy Bull on the Hutchinson Buick GMC stage
The Castellows recently uploaded a dramatic video to YouTube of a cover of Ed Sheeran's song "I See Fire"
The Crazy Bull Parking Lot on the Macon Drinks stage
Josh Courson's music video for his heartwarming song "Showed Ya Son" 
JBA Front Room Lineup on the Hotel Forty Five stage
Lil Dai & Kid Platinum 5- 5:15 p.m.
Lord D'Andre recently recorded the music video for his song "LOSE CONTROL" 
JBA Middle Room Lineup on the James-Bates-Brannan-Groover, LLP stage
2win with Spiffy 11:15 p.m. - 12 a.m.
Hotel Fiction performing their song "Monster" live for the Sugarshack Music Channel on YouTube
Capricorn Sound Studios on the Visit Macon stage
Sunny War's creative music video for her song "No Reason" has been viewed over 200,000 times since it was uploaded to YouTube nine months ago
Grant's Lounge on the Mercer University Stage
The music video for Aaron Lee Tasjan's song "Little Movies" uses several unique filming locations 
After Bragg Jam is over, the music continues on Sunday with Humble Jam. This event is not officially associated with Bragg Jam but is a free concert presented by Court of Miracles that will now take place at The Society Garden (it was previously scheduled to occur on the outside stage at Coleman Hill) starting at 3 p.m. and include a creative flow workshop and a live motion painting as well.
The following 6 bands will perform at Humble Jam: 
Mahalo is an indie rock band from Macon who will be performing at Humble Jam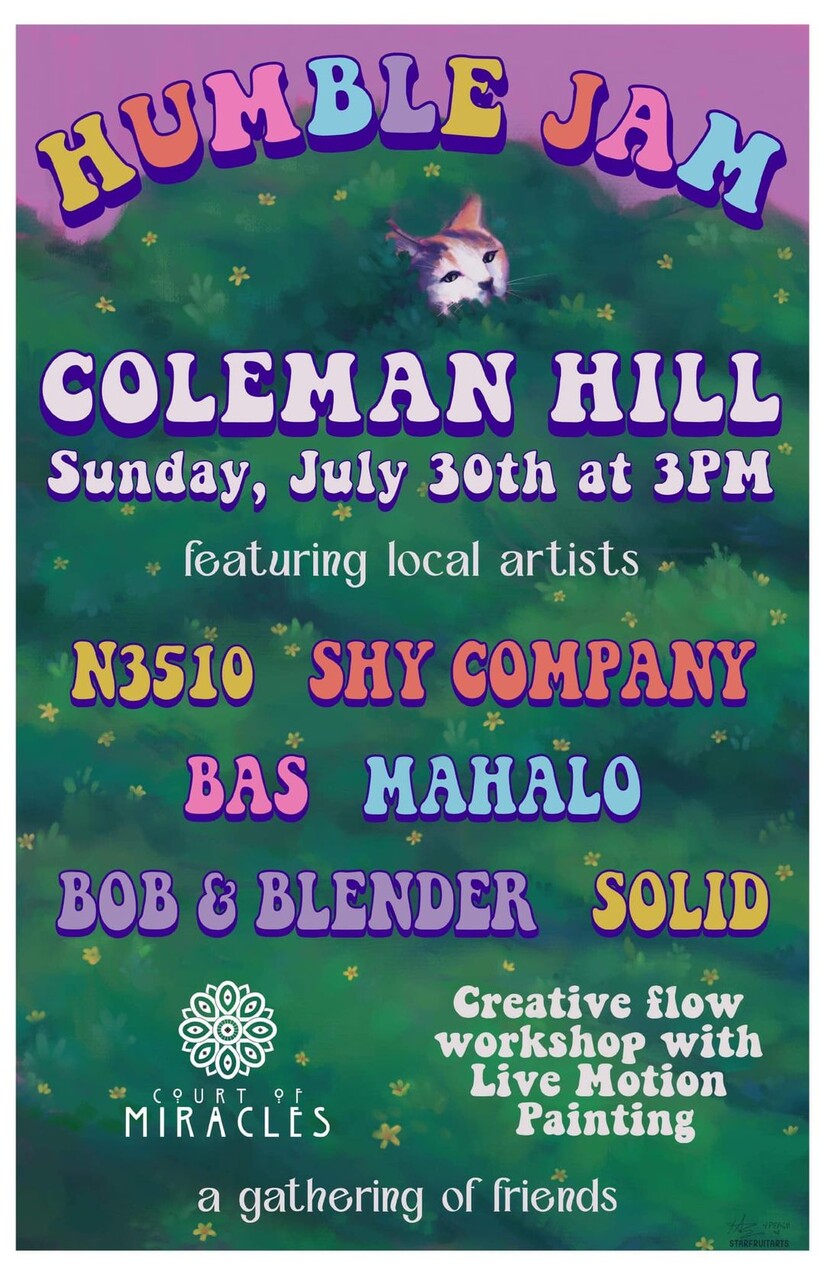 Bragg Jam was born from tragedy in 1999 when singer and songwriter Brax Bragg and his younger brother, Tate, passed away after a horrific accident during a cross-country road trip.
Russell Walker, a friend of the Bragg family and a musician, organized an impromptu musical concert with other local musicians after the tragedy as a way to honor and celebrate the Bragg brothers.
Four years after the initial event, Bragg Jam became a music festival that took place at multiple venues around Macon and soon after it also became a non-profit that has since donated several hundred thousands of dollars to various community causes.
If you want to hear more music from the artists who will be playing at the 2023 Bragg Jam Concert Crawl, Bragg Jam has created a playlist on Spotify with 109 songs from some of the performers.
Tickets to Bragg Jam are $40 for General Admission tickets and $150 for VIP tickets (which includes a wristband for access to all venues and unlimited access to the VIP lounge at the Blacksmith Shop where VIPs will also receive complimentary drinks).
More News from Macon