Your Weekly Guide to Fun and Interesting Events in Middle Georgia
Image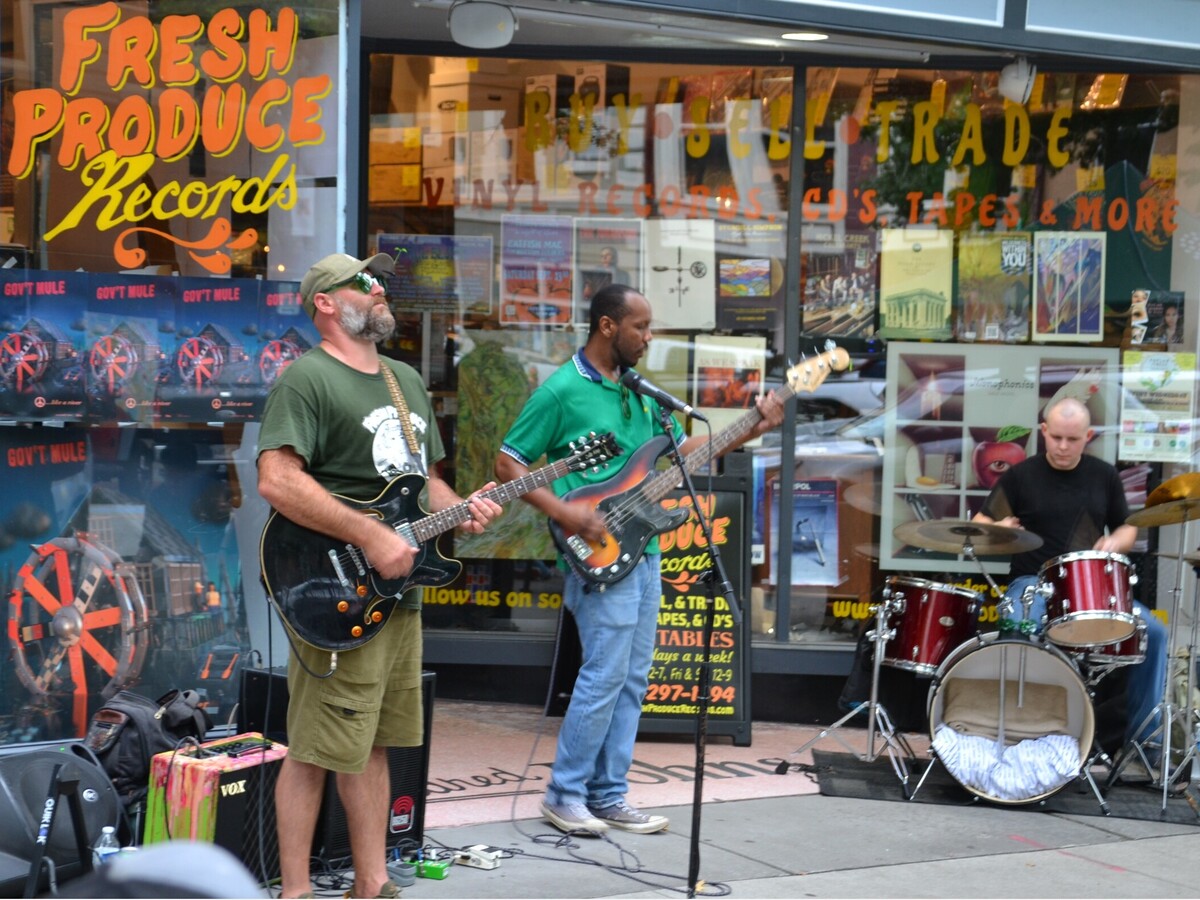 This week in Middle Georgia there are at least four festivals scheduled, including one honoring the soul and rhythm and blues legend Otis Redding and one remembering the gunslinger from Griffin, Doc Holliday. The first ever Macon Mural Festival will also take place and will feature the painting of five brand new murals at multiple locations around Macon. The following are just a few of the more unique events taking place this week near you.
---
MONDAY, SEPTEMBER 4
Bingo at the Friends on the HILL in Warner Robins (8 p.m.)
Christina Leon will host bingo at Friends on the HILL (FOTH) on Labor Day. Winners will receive prizes and some FOTH swag. The bar and music venue will also be serving $3 wells for the occasion.
  - Friends on the HILL, 104 Westcliff Boulevard, Warner Robins
---
TUESDAY, SEPTEMBER 5
MUSIC: sisters of the bluemoon at Parish and Díana Thompson and Christopher Cooley at Townsend School of Music (6:30 and 7:30 p.m.)
The band sisters of the bluemoon will perform at 6:30 p.m. at Parish on Cherry St., the Creole/Cajun restaurant in Downtown Macon, on Tuesday night. The same night, starting at 7:30 p.m., there will also be a performance by soprana Díana Thompson-Brewer of "at first sight", "a song cycle that chronicles the life of a woman through the lens of what it means to love a Black man in America". Thompson-Brewer will be accompanied by Christopher Cooley who will play Robert Schumann's "Frauenliebe und leben" on the piano. Cooley is also the composer of "at first sight". Both performances are free to attend.
  - Parish on Cherry St., 580 Cherry Street, Macon and 
  - Mercer University's Townsend School of Music, 1329 Adams Street, Macon
---
WEDNESDAY, SEPTEMBER 6
Book Release Party with John Lynskey and Chuck Leavell at Capricorn Sound Studios (6 p.m.)
Bill Connell with John Lynskey have written a book about Connell's times drumming for The Allman Joys, which was a "precursor to The Allman Brothers Band" (ABB). ABB band member (and keyboardist and musical director of the Rolling Stones) Chuck Leavell, who wrote a forward for the book, will be on hand with Lynskey, an ABB historian. The book release party will start at 6 p.m. but guests are encouraged to arrive early for a tour of the Capricorn Museum (which costs $7) and for a drink at Capricorn's bar.
  - Capricorn Sound Studios, 540 Martin Luther King Jr. Boulevard, Macon
Boss Level Trivia at Reboot Retrocade and Bar (9 p.m.)
Winners at Boss Level Trivia will have a chance to "win trinkets, free drinks, and bragging rights" on Wednesday night. This trivia event is for fact lovers 18 years old and older.
  - Reboot Retrocade and Bar, 566 Cherry Street, Macon
---
---
THURSDAY, SEPTEMBER 7
CANCELLED: Marie Ortiz Performs at Grant's Lounge (9 p.m.)
Marie Ortiz is a talented local singer and songwriter who will be performing at the historic Grant's Lounge on Thursday night. Ortiz recently released a catchy single titled "Low Key". Tickets to hear Ortiz perform live cost $10.
  - Fall Line Brewing Co., 567 Plum Street, Macon
---
FRIDAY, SEPTEMBER 8
First Street Art and Wine Festival (12 p.m.)
The three day First Street Art and Wine Festival starts this Friday and will include art vendors, wine tastings, and "engaging activities" for attendees. Just Tap'd will have more than 40 taps of wine and First Street will have art vendor booths and galleries. The 567 Center for Renewal will also host multiple special events during the three day festival and the Macon Arts Gallery nearby will be featuring "Talisman", an outstanding exhibit featuring artwork from Kevin "Scene Lewis". There will also be live music from Zach Butler at Just Tap'd on Saturday and a glass blowing demonstration from the 567's glass instructor Jamie Adams on Saturday. Check out the Facebook event post for the festival for more details about the festival, which is free to attend.
  - 1st Street, Macon
2nd Annual King of Soul Music Festival's "An Evening of Respect" at the Macon City Auditorium (7 p.m.)
The Otis Redding Foundation's "An Evening of Respect" will take place on Friday night as part of the 2nd Annual King of Soul Music Festival. During this fundraising event, Jermaine Dupri, Conductor Roderick Cox, and philanthropist Benjy Griffith will be recognized with awards for their efforts in helping others through the power of music and by giving back to the community and there will be live performances from Orchestra Noir, Jac Ross, Taj Mahal, Anderson East, Rebel Rae and The DREAM Team. Tickets to "An Evening of Respect" cost $25 on Ticketmaster.com.
  - Georgia National Fairgrounds and Agricenter, 401 Larry Walker Parkway, Perry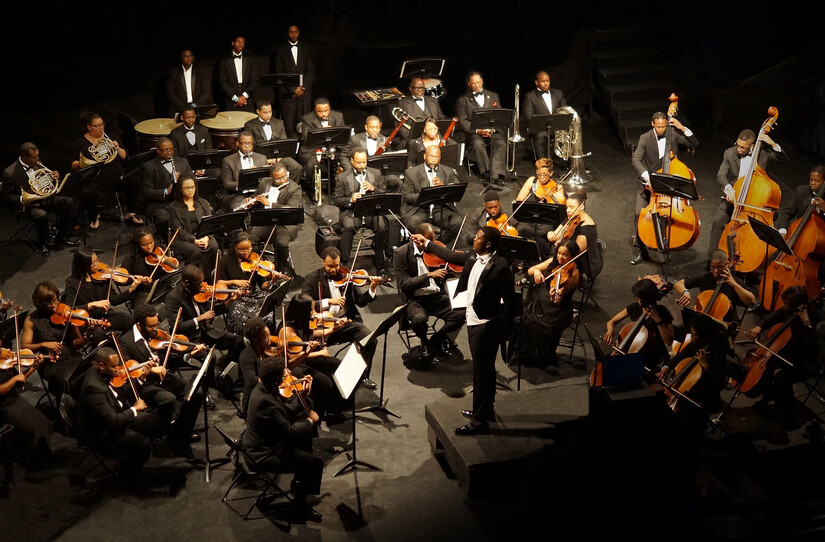 ROAD TRIP: Doc Holliday Festival in Griffin (7 p.m.)
The Doc Holliday Festival takes place every year in remembrance of the dentist who started his practice in Griffin, and then went on to become a famous gunslinger, Doc Holliday. This two day event takes place Friday and Saturday and starts in Downtown Griffin at 6th Street Park on Friday night. The band BullStreet, a country band from Atlanta, will perform starting at 8 p.m. On Saturday, there will be western reenactments as well as hot food and arts and crafts vendors. The Doc Holliday Festival is free to attend and attendees are encouraged to bring lawn chairs and blankets to get comfortable during the event.
  - 6th Street Park, Griffin
---
SATURDAY, SEPTEMBER 9
Macon Mural Festival Celebration at Triangle Arts Macon (5:30 - 7:30 p.m.)
The Macon Arts Alliance and their partner Triangle Arts Macon are presenting the inaugural Macon Mural Festival this weekend. The festival will take from Friday through Sunday at various locations around town. On Friday, the muralists can be observed painting murals at the skate park in Carolyn Crayton Park (artist Will Barker), at Fall Line Brewery (artist Christian Stanley), at Oliver's Corner Bistro (artist Allison Dunavant), at Synovus Bank (artist Carlos Jefferson), and at Triangle Arts Macon (artist Nicole Merizalde). On Saturday, the muralists will continue painting and then members of the public can meet them at the Mural Celebration Party at Triangle Arts Macon from 5:30 to 7:30 p.m. Then on Sunday, the new murals should all be complete and ready for enjoyers of art to enjoy.
  - Triangle Arts Macon, 206 Lower Elm Street, Macon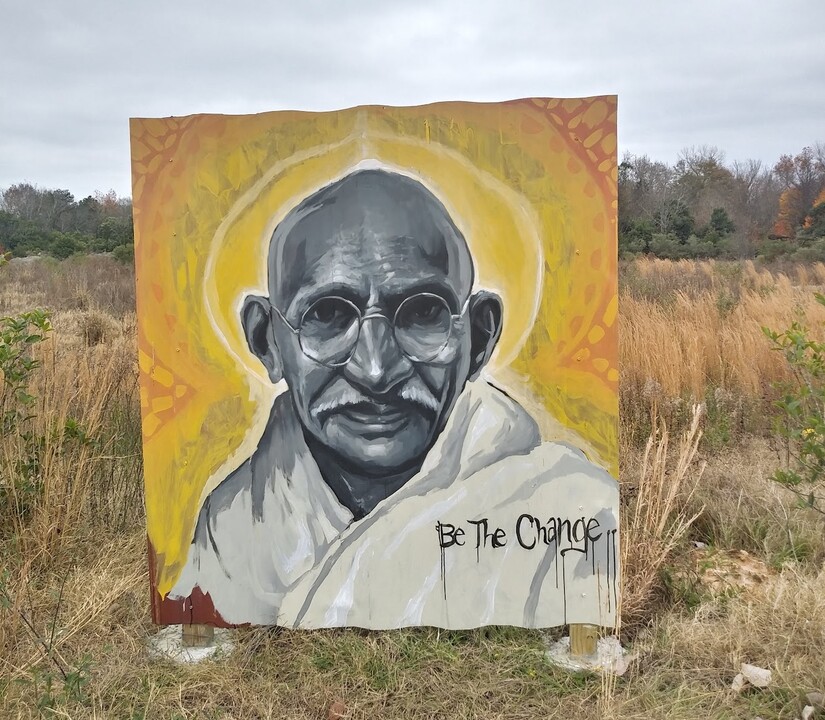 2nd Annual King of Soul Music Festival's The Big 'O' Homecoming Show at the Capitol Theatre (7 p.m.) 
The Big 'O' Homecoming Show will be hosted by Charles Davis from 100.9 "The Creek" along with Justin Andrews, Director of Special Projects and Outreach for The Otis Redding Foundation. The Big 'O' Homecoming Show will include musical performances from Kendra Morris and Alanna Royale. Tickets for the "The Big 'O' Homecoming Show" cost $25 and can be purchased at this link.
  - The Capitol Theatre, 382 2nd Street, Macon

Choir of Babble Performs "Porno di Plastilina" at JBA (9 p.m.)
The band Choir of Babble will perform "Porno di Plastilina", their new album, at JBA on Saturday night. The Band "The Open Seas" will be a special guest at this event. The doors open at 8 p.m. and tickets for the show cost $10 at the door.
  - JBA, 425 Cherry Street, Macon
---
SUNDAY, SEPTEMBER 10
Barbie Yoga at Fall Line Brewing Co. (11 a.m.)
Homegrown Yoga will host a free Barbie themed yoga class at Fall Line Brewing on Sunday morning. This event is sure to include lots of pink clothes and lots of fashionable outfits and Fall Line Brewing Co. will have beermosas and other cold drinks available for purchase after the class ends.
  - Fall Line Brewing Co., 567 Plum Street, Macon
Tina Turner Tribute Tribe Brunch at The Society Garden (11:55 a.m.)
Proceeds from this brunch event will benefit Macon's Miss Tangerine Summers and the performers will be paying tribute to Tina Turner. There will also be a raffle with prizes from several local businesses. Tickets to the Tribe Brunch cost $20 online.
  - The Society Garden, 2389 Ingleside Avenue, Macon
Macon Film Guild Presents "Scrapper" at the Douglass Theatre (2 and 5 p.m.)
The Macon Film Guild will screen the movie "Scrapper" at 2 p.m. and 5 p.m. this Sunday. "Scrapper" is a father-daughter comedy that deals with the passing of loved ones as the difficult, and sometimes hilarious, matter of family relationships. Ticket prices to see "Scrapper" cost $5 on the Douglass Theatre's website.
  - The Douglass Theatre, 355 Martin Luther King Jr. Blvd., Macon
Second Sunday with The Hollingshead Band on Coleman Hill (6 - 8 p.m.)
Bragg Jam presents another Second Sunday concert this week with a performance from The Hollingshead Band. This concert will begin the fall season of the Second Sunday concert series with additional concerts taking place on October 8th and November 12th. Each Second Sunday concert is free to attend and concert goers are invited to bring their coolers, lawn chairs, and even their friendly dogs (which must be leashed). No grills or tents are allowed to this outdoor concert event, though.
  - Coleman Hill, 285 Spring Street, Macon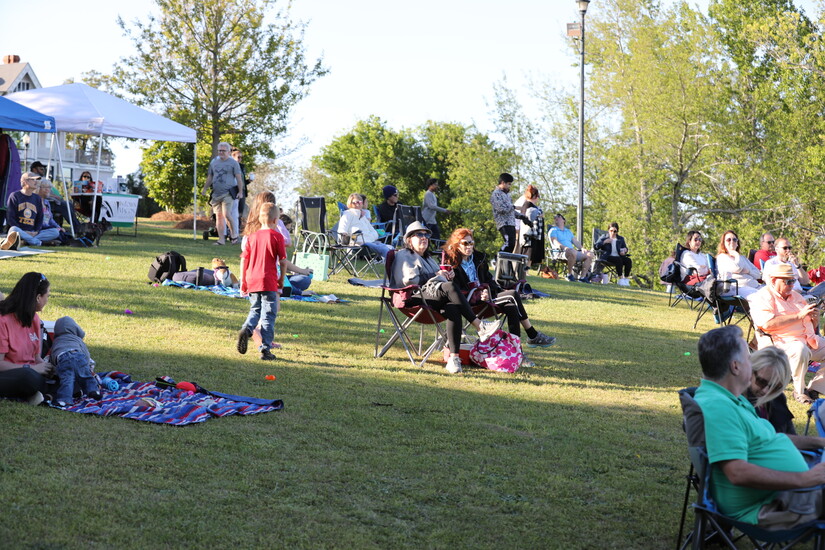 ---
---
More News from Macon