Your Weekly Guide to Fun Events in Middle Georgia
Image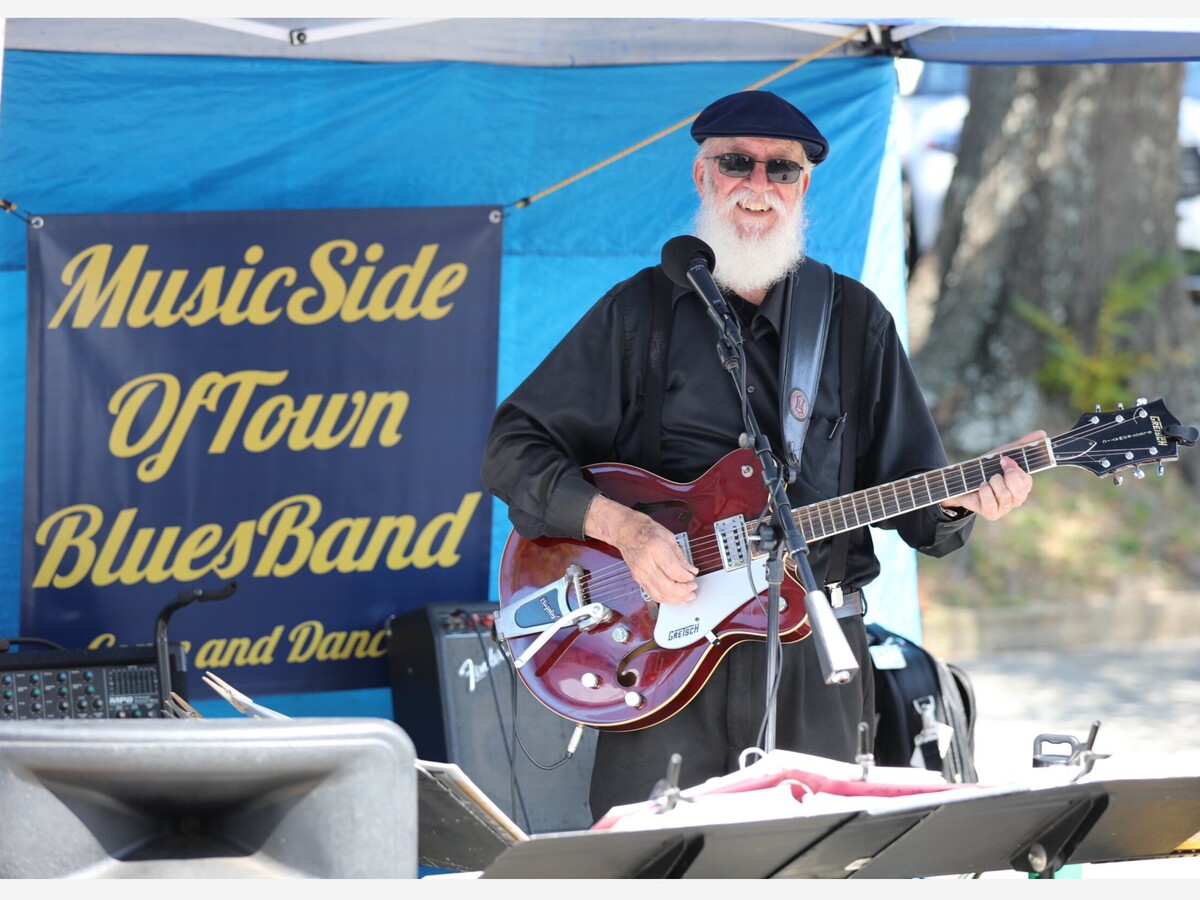 The last full week of September this year will include plenty of opportunities for taking part in community events like buying pumpkins and getting Fall pictures, attending a poetry reading from the 23rd U.S. poet laureate Joy Harjo, and much more. The following are just a few of the interesting events taking place in Middle Georgia this week. 
---
MONDAY, SEPTEMBER 25
Fabian Concert Series with Robert McDuffie, Margery McDuffie Whatley, and the McDuffie Center Young Artists at Fickling Hall (7:30 p.m.)
This concert from the Fabian Concert Series will feature Robert McDuffie on violin, Margery McDuffie Whatley on piano, and performances from McDuffie Center Young Artists as well. Philip Glass' Violin Concerto No. 2 (titled The American Four Seasons) and Mendelssohn's Double Concerto will be performed. Tickets to this event are $20 but Mercer and other students with student IDs receive free entry.
  -  Fickling Hall - 1329 Adams Street, Macon
---
TUESDAY, SEPTEMBER 26
Joy Harjo Reading and Book Signing at Middle Georgia State University (11:30 a.m.)
Joy Harjo is the 23rd poet Laureate of the United States (the official poet of the U.S.) and she will be appearing at Middle Georgia State University for a reading and book signing on Tuesday morning. This event is free and open to the public. If you aren't able to make it to Middle Georgia State University, Harjo (who is a Muscogee (Creek) citizen) will also be performing a free reading at the Ocmulgee Mounds National Historical Park at 4 p.m.
  -  Middle Georgia State University's Volleyball Gym - 100 University Parkway, Macon
Lively Libations Social at Piedmont Brewery & Kitchen (6 - 8 p.m.)
Lively Libations Social will feature special Macon Pride brews, live music, and friends raising "a glass to love and acceptance" and is an official event of the nine day long Macon Pride 2023. This event is part of Macon Pride 2023 and is sponsored by Charles E. Cox Jr, Esq.
  -  Piedmont Brewery & Kitchen - 450 3rd Street, Macon
---
WEDNESDAY, SEPTEMBER 27
Broadway Does Pride at the Grand Opera House (7:30 p.m.)
Broadway Does Pride will be hosted by the multi-talented Demarcus Beckham. This event will include performances from other talented individuals on the historic stage of the Grand Opera House and is part of Macon Pride 2023. Tickets cost $10 on Tixr.com.
  -  Grand Opera House - 651 Mulberry Street, Macon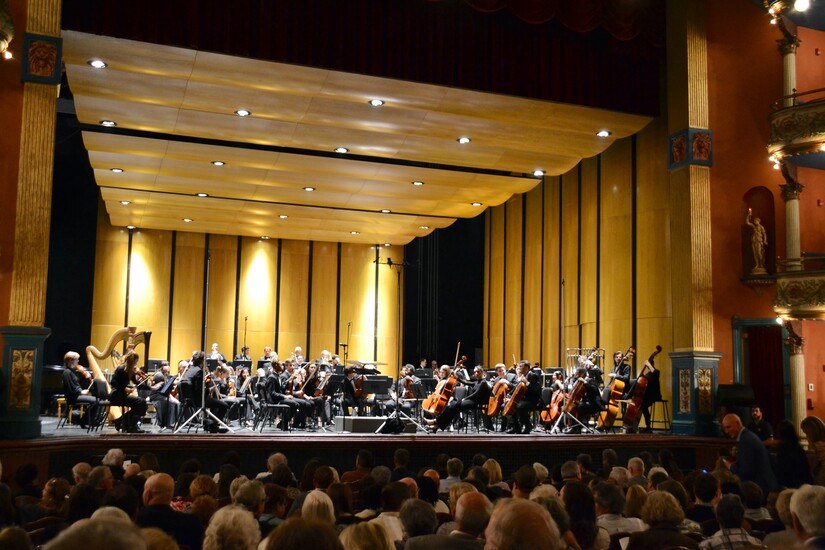 ---
---
THURSDAY, SEPTEMBER 28
September Full Moon Yoga and Fire Ceremony on Coleman Hill (6:30 - 7:45 p.m.)
Wild Heart Yoga, Soul Fusion's Bertram Tulloch, and Amber Valentine will lead a donation based full moon yoga and fire ceremony on Downtown Macon's Coleman Hill on Thursday night. Full Moon Yoga will also be celebrating a 6 year anniversary during this unique event.
  -  Coleman Hill - 285 Spring Street, Macon
---
FRIDAY, SEPTEMBER 29
Opening Weekend for Pumpkins at Market Square North Macon (9 a.m. - 6 p.m.)
Fall is officially here in Middle Georgia and many may want to get pumpkins and pictures early. Market Square North Macon is providing the opportunity and they will have the Vintage Coffee trailer as well as boiled Peanuts and fall decorations for the occasion.
  -  Market Square North Macon - 5468 New Forsyth Road, Macon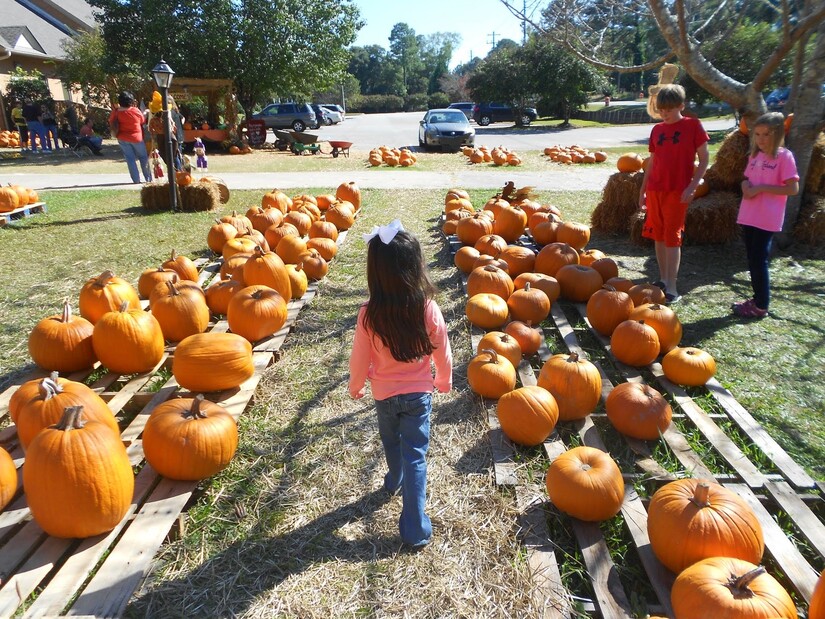 Octoberfest at Just Tap'd (12 - 9 p.m.)
Just Tap'd will be hosting a traditional Oktoberfest a bit early this year starting on Friday. Expect Bavarian brats, soft pretzels and, of course, lots of Oktoberfest brews along with live music and "polka inspired tunes from DJ UH-OH. Patrons are also encouraged to dress in traditional German clothing for this Octoberfest event.
  -  Just Tap'd - Macon - 488 1st Street, Macon
Haunted Montrose in Montrose (7 - 11 p.m.)
Haunted Montrose is an attraction that features 3 "haunted houses" and opened its 2023 season a few days ago. Haunted Montrose will be open on weekends as well as on Halloween Night. Tickets for Haunted Montrose cost $26 on the attraction's website.
  -  Haunted Montrose - 1917 Academy Street, Montrose
Haus Party at Capitol Theatre (7 p.m.)
This event will include drag performances from Mistress Isabelle Brooks, Akasha Giselle Vidalle, Pynk, Christina Leon (who will also be the host), Yutoya Leon, and Elle Aye. Tickets for Haus Party, which is part of Macon Pride 2023, start at $20 online.
  -  Capitol Theatre - 382 Second Street, Macon
Full Moon Float on the Oconee River in Milledgeville (7:30 p.m.)
Oconee Outfitters is hosting a float down the Oconee River under a full moon on Friday night. Participants will leave from the Oconee River Greenway and paddle down to the Central State Hospital ramp. Rentals cost $55 for a single kayak or $90 for a tandem kayak/canoe or you can pay $15 for shuttle of a single kayak (and $25 for a tandem kayak).
  -  Oconee River Greenway - 499 E. Greene Street, Milledgeville
Seven Steps to Heaven: A Night of Jazz at Fickling Hall (7:30 p.m.)
Townsend School of Music Faculty members Monty Cole and Marcus Reddick will perform classic jazz and original compositions along with Ken Trimmins on trumpet, Kevin Bales on piano, Neal Starkey on bass, and Mercer alumnus Jeremy Roberts on guitar. Seven Steps to Heaven is a free live music event.
  -  Fickling Hall - 1329 Adams Street, Macon
---
SATURDAY, SEPTEMBER 30
11th Annual Dragon Boat Festival at Sandy Beach Park (9 a.m.)
Big Brothers Big Sisters (BBBS) will be hosting the 11th annual Heart of the Dragon Boat Festival this Saturday at Lake Tobesofkee's Sandy Beach Park. This fun and unique event will feature dragon boat races and family-friendly activities such as a beach party with a DJ, games, and more, according to BBBS. Attendees are also invited to bring their picnics along with them. No tickets are required for the Beach party but Macon-Bibb may charge a fee to enter the Lake Tobesofkee facilities.
  -  Sandy Beach Park - 6880 Moseley Dixon Road, Macon
1st Annual Byron BBQ Fest in North Peach Park (10 a.m. - 5 p.m.)
The 1st Annual Byron BBQ Fest will take place this Saturday. Byron Welcome Center in association with the Georgia BBQ Association will present a day of family fun and a BBQ contest. There will also be Fall Market Days vendors, food trucks/vendors, kid's activities, live music, and more, according to the organizers.
  -  North Peach Park - 497 W. White Road, Byron
Dickey Farms Fall Festival 2023 in Musella (10 a.m. - 4 p.m.)
Dickey Farm's 2023 Fall Festival will be held this Saturday. Guests will be able to try to find their way through a corn maze, take hayrides, buy goods from local vendors, eat at food trucks, enjoy live music, and more. There will also be a kids' activity area with blow up games/bouncy houses, according to Dickey Farms.
  -  Dickey Farms - 3440 Musella Road, Musella
PRIDE in the Park in Third Street Park (2 p.m.)
Third Street Park in Downtown Macon will be full of vendors, music, and more on Saturday as part of Macon Pride 2023. This event is sponsored by The Bohemian Den and is free to attend.
  -  Third Street Park - 455 Third Street, Macon
---
SUNDAY, OCTOBER 1
Historic Macon Foundation's Flea Market Public Sale (12 - 4 p.m.)
The Historic Macon Foundation is inviting the public to come shop at a fully stocked warehouse this Sunday. This event is the Historic Macon Foundation's largest fundraiser of the year and will include many unique items in a large warehouse.
  -  357 Oglethorpe Street, Macon
2023 Macon Witches Float (2 - 7 p.m.)
The third annual Macon Witches Float will take place this Sunday at Amerson River Park. This unique event is a fundraiser sponsored by ABC Breathe and a portion of the proceeds from the Macon Witches Float will benefit Macon Periods Easier. If you bring a feminine product donation on the day of the event, your name will be entered to to win prizes like a free paddle excursion from Ocmulgee Outdoor Expeditions, according to the organizers. Participants will float down the Ocmulgee River on non-motorized floatation devices. Those who don't already have a something to float on can rent one from Ocmulgee Outdoor Expeditions. Participants are encouraged to dress in their best witch costume and they will start their float down the water together starting at the Jay Hall Memorial Canoe Launch at 3 p.m. Tickets to participate in the 2023 Macon Witches Float cost $30 for adults and $10 for kids on Eventbrite.com on the day of the event.
  -  Amerson River Park - 2551 Pierce Drive North, Macon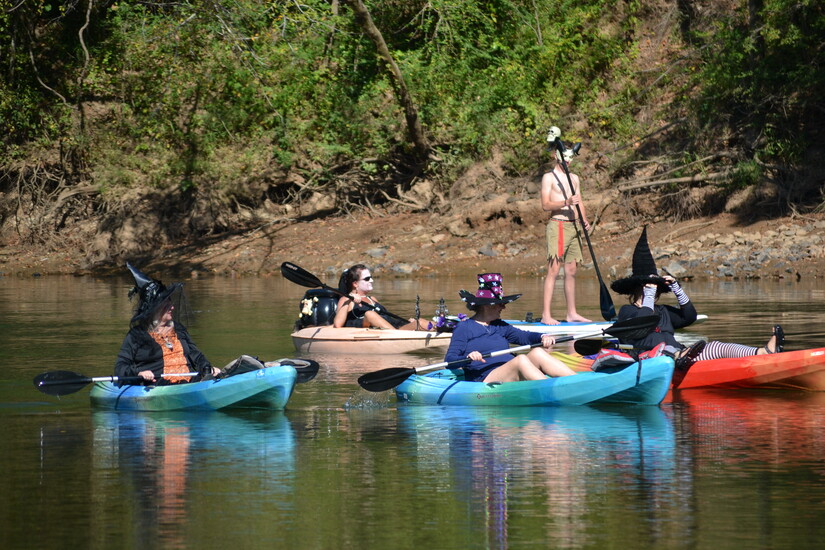 ---
What else would you like to see Middle Georgia Times cover? Email us at Middlegatimes@gmail.com with your story ideas, tips, or thoughts.
More News from Macon