Hazel Caldwell's Green Light Gallery: Great Gatsby Style Meets Artistic Expression and Community Engagement
Image
First Street in Downtown Macon has become a haven for art lovers in Middle Georgia and one of the most recent additions to the close knit art community there is a small but vibrant art gallery named the Green Light Gallery. 
This innovative art gallery is the brainchild of Hazel Caldwell, a talented artist and art therapy practitioner. The Green Light Gallery, which opened its doors on September 2nd, was created by Caldwell to be a place where community members can build positive connections with each other and the arts through special exhibits, education, and experiences.
The Green Light Gallery serves as both an open studio and a gallery. Visitors can often watch Caldwell as she creates art and even engage in discussions with the artist about her ongoing creative processes.
The design of the Green Light Gallery's sign is a reflection of Caldwell's dedication to honoring the artistic styles of the 1920s. This carefully crafted aesthetic choice is a nod to the past, capturing the spirit of a bygone era while ushering it into the modern world.
Hazel Caldwell is very well acquainted with Middle Georgia, the world of art, and its therapeutic potential. Caldwell hails from Macon and is a part of the adjunct faculty in the Mercer Art Department where she teaches Graphic Arts. Caldwell's educational journey into the art world began when she earned her B.A. in Studio Art from the College of Charleston and continued with her ultimately obtaining an Master of Science degree in Art Therapy from the Eastern Virginia Medical School.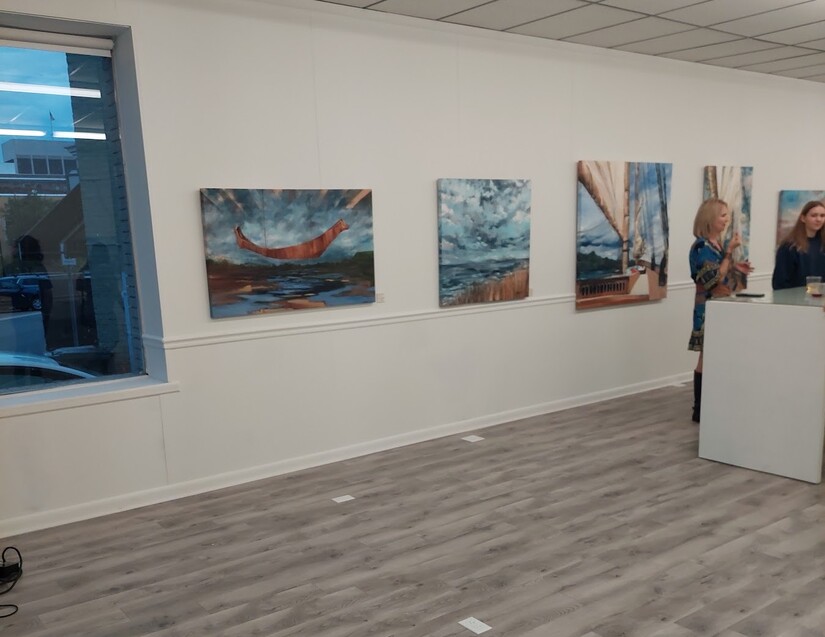 What sets Hazel Caldwell apart is not just her talent and qualifications but her commitment to using art for a greater purpose. In a remarkable endeavor, Hazel is set to embark on a journey to France in the near future to teach an "Introduction to Art Therapy" course and extend her expertise by helping refugees through the transformative power of art therapy.
The Green Light Gallery is more than just a space to showcase her own work. Hazel's vision for the gallery includes plans to add works from other artists to the collection in the future. 
One of the notable highlights in the early life of the gallery was when it hosted Eric O'Dell's Advanced Painting class from Mercer University. This collaboration between Mercer University and the Green Light Gallery underscores the gallery's role in providing a platform for art education and community engagement.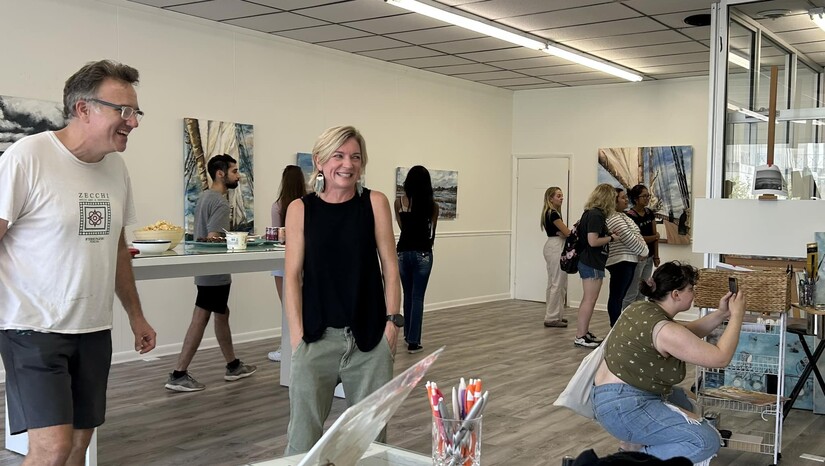 The Green Light Gallery's doors are open from Wednesdays to Saturdays from 10 a.m. to 3 p.m. and by appointment. To gain a more comprehensive view of the gallery's offerings and upcoming events, you can visit their website at greenlightartgallery.com and you can learn more about Hazel Caldwell and her passion for art and art therapy at her official website, hazelcaldwell.com.
---
---
More News from Macon