Macon Mayhem Games Provide Edge of Your Seat Action for Middle Georgia Hockey Fans
Image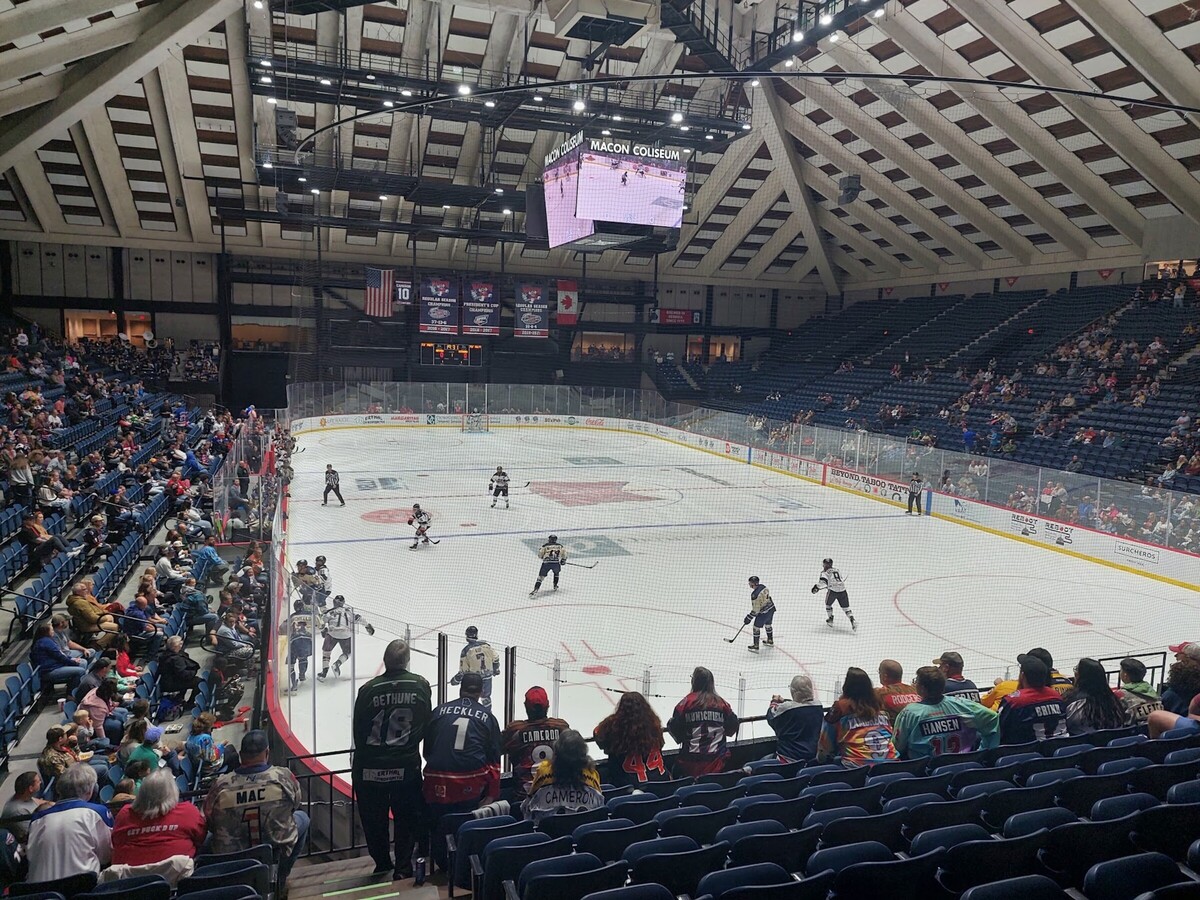 Last weekend the Macon Mayhem, Middle Georgia's professional hockey team, demonstrated that their new season is going to be an exciting one. Facing off against the Knoxville Ice Bears for two nights last weekend, the Macon Mayhem earned their first two wins of the season.
I recently spoke with Caleb Cameron, who played with the Macon Mayhem for six years and is now the team's Account Executive. Cameron is also the only player on the team with the distinction of having a jersey number (No. 10) retired, which took place at his last game in April of year.
Middle Georgia isn't the first place people think of when they think ice hockey but Cameron believes that more people experiencing exciting and fast paced hockey games for themselves is the first step to the sport gaining more of a fan base in the region.
"Hockey is one of those sports where you have to be paying attention every second. You never know when the biggest...hit is going to happen or [when] fights are going to break out, or when a goals is going to be scored. I think it's one of the only sports...where you're at the edge of your seat the whole time," said Cameron. 
There are theme nights for all of the Macon Mayhem's home games and this year some of the themes will include Macon Music, Biker Night, Military Appreciation, a Teddy Bear Toss, and many more.
This weekend, the Macon Mayhem will be facing off against the Fayetteville Marksmen on Friday, October 27th and Saturday, October 28th.  Friday night's theme will be STEM Family Night, when there will be science, math, and engineering activities for the whole family presented by The Museum of Aviation. The theme for Saturday night's game will be Peanuts night where specialty jerseys with characters from the Peanuts cartoon strip by Charles M. Schulz will be worn during the game and auctioned off afterwards.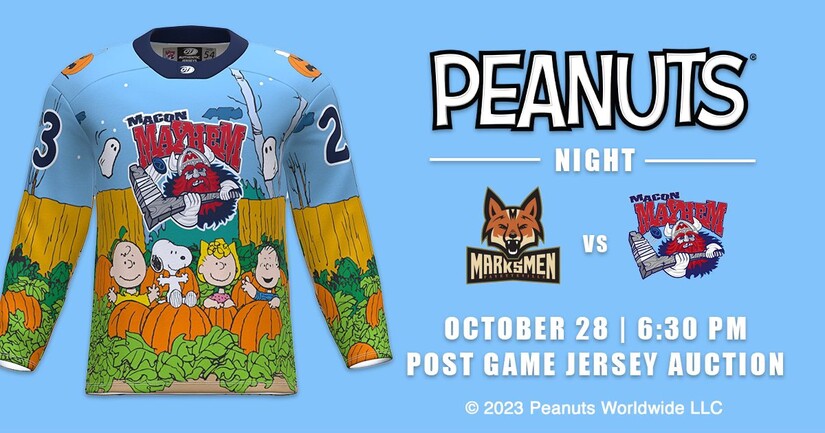 Tickets to see the Macon Mayhem play start at $14 and there are special discounts that take place throughout the season (for example, this weekend is Teacher Appreciation Weekend and tickets for teachers will cost $10 with a teacher ID at the Macon Coliseum's Box Office).
If you haven't experienced the edge of your seat action of a hockey game yet, any of the upcoming Macon Mayhem games is a great way to become better acquainted with the fast and hard world of professional hockey.

More News from Macon