WEEKEND GETAWAY: Greenville, South Carolina
Image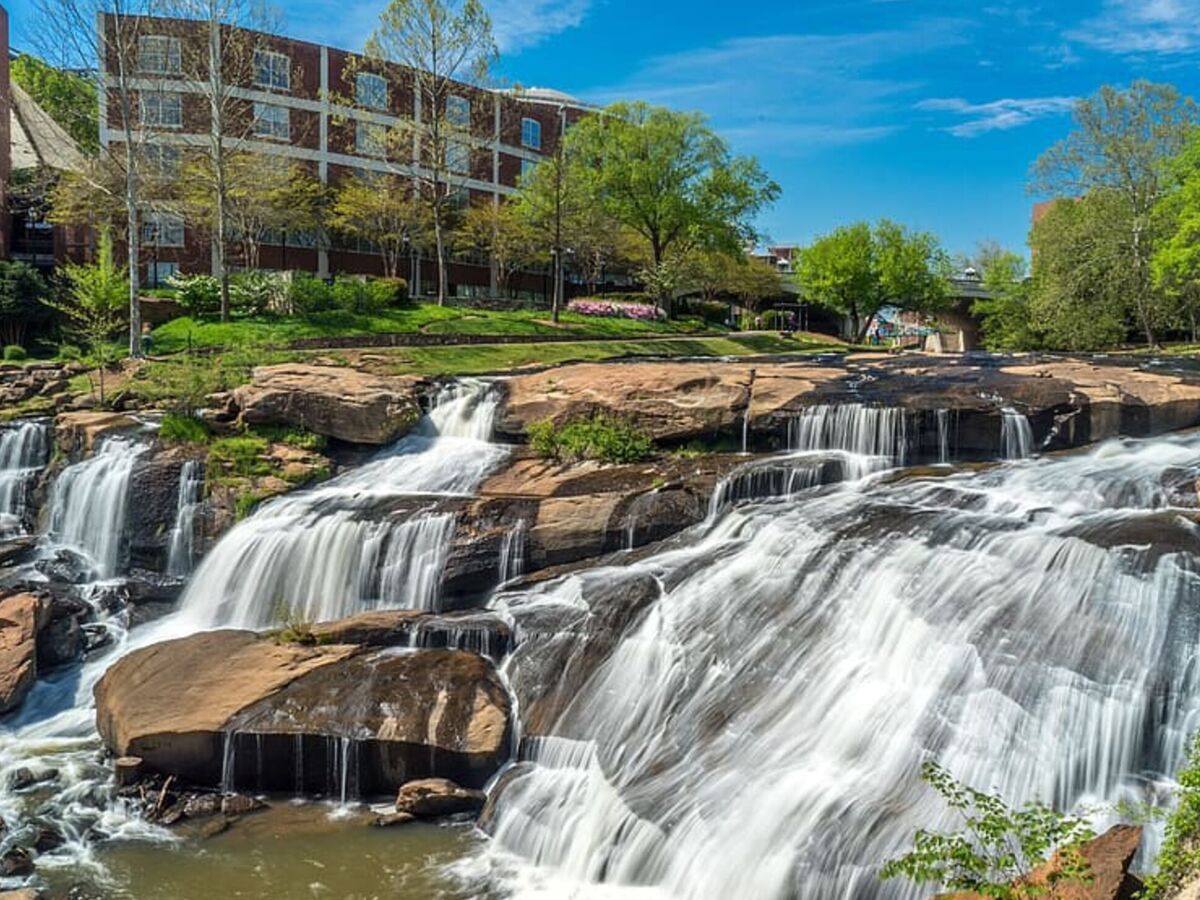 Greenville, South Carolina, less than 4 hours away from much of middle Georgia, is a worthy destination for your next weekend getaway.
The city of Greenville is in the foothills of the Blue Ridge Mountains and there is plenty of natural beauty to enjoy and expansive parks and trails to explore.
One place that can easily take a day or more to explore is Falls Park on the Reedy. This 32-acre park was founded in 1967 and is located in downtown Greenville's West End district. This very popular place is great for picnicking, bicycling, walking, and enjoying all the large scale public art.
The main attraction of Falls Park on the Reedy is a beautiful 60-foot waterfall on the Reedy River. The dramatic falls can be viewed from the unique Liberty Bridge, a pedestrian suspension bridge whose style can usually only be seen in European cities.
The 22-mile long Swamp Rabbit Trail can be accessed from Falls Park on the Reedy and goes all the way to nearby Traveler's Rest, also worth of a visit while in Greenville. Many renowned restaurants and drinking establishments are located along the trail. The Lazy Goat is one of the more amusingly named restaurants in Greenville and is a popular eatery among many places that foodies drool over the mention of.
Greenville has plenty of places to eat and is said to have over 120 restaurants within 10-blocks of downtown. The food choices are as varied as the things to explore, though there is plenty of Soul food and Southern favorites if that is what you are looking for. 
Husk BBQ, given the seal of approval by Anthony Bourdain, is one such restaurant. Husk's menu revolves around smoked meats unsurprisingly, but also fried chicken, sandwiches, burgers, and familiar sides that any Southerner will find comforting. 
Gather is one unique and fun place to visit primarily because it is made of colorfully painted shipping containers. While enjoying the ambiance and live music there are approximately 10 restaurants to choose from at Gather with everything from lobster to pizza to satisfy your appetite. 
If you are interested in art, don't miss Wings of the City, a traveling exhibit that will be in Greenville until October of 2021. The nine sculptures are made of bronze and created by Jorge Marin, a famous sculptor from Mexico. These sculptures are meant to represent "the capability of flying with our mind, going beyond physical limits" and transcending our limits. 
Greenville also has plenty of festivals to enjoy. The Euphoria Greenville event in September is a culinary, wine, and music festival that lasts four days. If you would rather laugh, the New South Comedy Festival should have plenty of that. It lasts for ten days and featured over 300 comedians in 2018. 
There are plenty other family friendly things to enjoy during a weekend getaway to Greenville, including a stroll through the Greenville Zoo, enjoying the sights and sounds of a minor league baseball game in Fluor Field, or going to enjoy the beauty of nature at the Paris Mountain State Park which has four lakes and 9,000 feet of elevation change. 
Next time you are looking for a place to get away during a weekend, I highly suggest checking out all the great food, beautiful sights, and family friendly fun that Greenville, South Carolina has to offer.