Things to Do in Macon this Week (11/1 - 11/7)
Image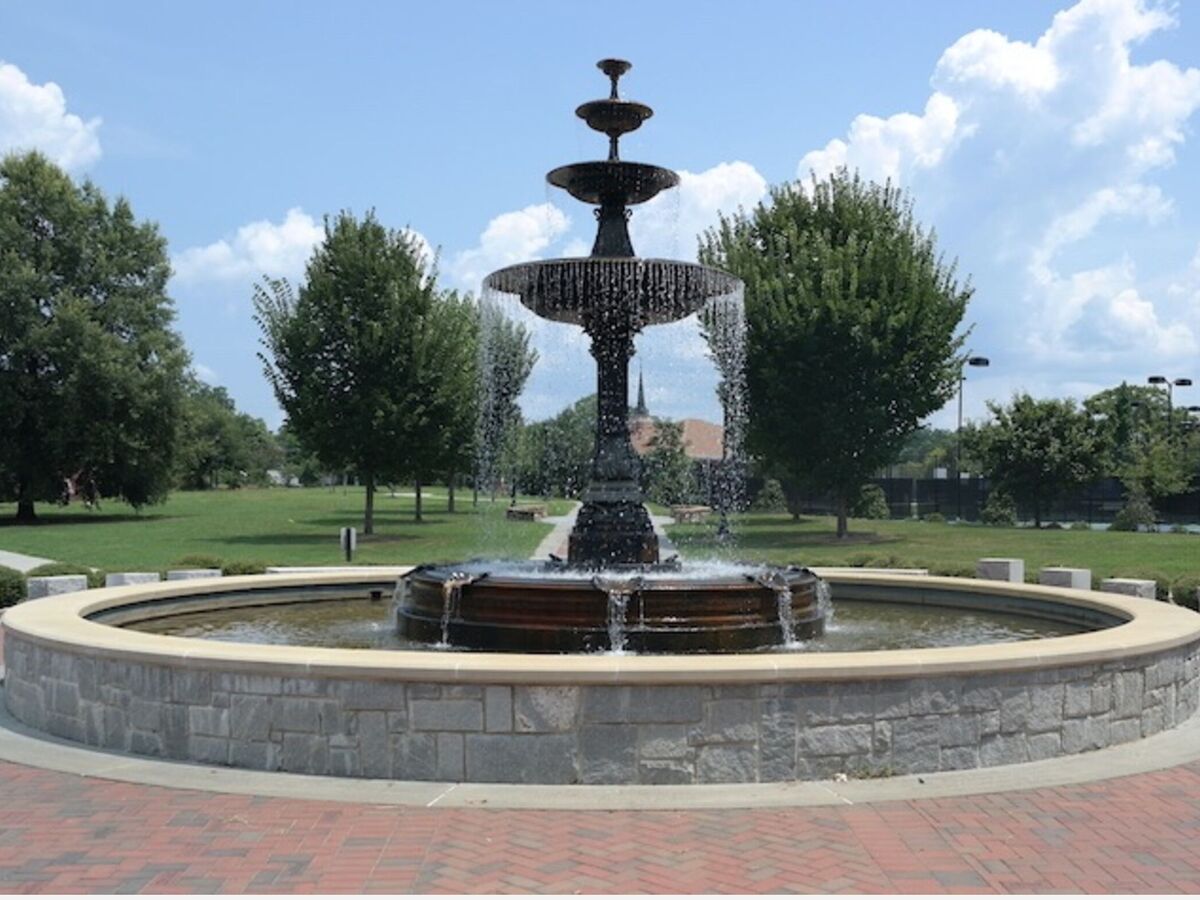 Monday, November 1st
Learn to Paint Outdoors at Ocmulgee Plein Air (10 - 12:00 p.m.)
Artist Micah Goguen teaches students the art of painting outdoor scenes at the beautiful Ocmulgee Mounds National Historic Park. Students can choose whether to use acrylic, oil, watercolor, or pastel paint. There will be five classes in all with the other classes also taking place on Mondays on November 8th, 15th, 22nd, and 29th. Each class will cost $25 and tickets can be purchased here. Ocmulgee Mounds National Historical Park is located at 1207 Emory Highway in Macon.
Tuesday, November 2nd
Bike Tech's Maintenance and Repair Workshop (6:30 - 8:30 p.m.)
Learn how to make roadside repairs, fix flat tires, and other bicycle maintenance at these events that will take place on the first Tuesday of every month. The bicycles that participants repair are then donated to people in the community. Bike Tech Macon is located at 909 2nd Street in Macon.
Thursday, November 4th
Travis Tritt (7:30 p.m.)
Grammy award-winning country artist Travis Tritt will perform at the Macon City Auditorium on Thursday night. Doors will open at 6:30 p.m. with the show starting at 7:30 p.m. Tickets range from $36 to $96 and can be purchased on Ticketmaster. Macon City Auditorium is located at 415 First Street in Macon.

Friday, November 5th
November First Friday in Downtown Macon (4 - 11:59 p.m.)
NewTown Macon and Robins Financial Credit Union presents another First Friday event in Historic Downtown Macon. Macon Arts Gallery will have the opening of a group exhibit called Small Works and Gallery West will have the opening of an exhibit at 5:00 p.m. with the art of Anna Jensen and her husband Kevn Kinney, both of the band Drivin N Cryin. Kevn will also perform an acoustic set during the event. There will also be a free concert at the Renasant Plaza at Macon City Auditorium with music by Chris Taylor starting at 6:00 p.m. Finally, River Tamps will be playing at JBA and The Woofs will play at the Hummingbird starting at 10:00 p.m.

Pumpkin Patch Preview Party (6 - 9:00 p.m.)
stARTup Studios will host its first Annual Pumpkin Patch exhibition showcasing artistic pumpkins by different artists in different mediums. This event will cost $7 and include a free doozie and drink. Attendees will also have a chance to win a unique glass pumpkin with raffle tickets costing $5 of 4 tickets for $20. Tickets can be purchased here. stARTup Studios is located at 1055 Riverside Drive in Macon.
Storytellers Macon: Live at The Douglas (7:30 - 9:00 p.m.)
The topic for this Storytellers will be Stirring the Pot with Dr. Ansley Booker of Mercer's College of Pharmacy and Executive Director at Reach to Impact Group INC.'s DeMarcus Beckham hosting. Storytellers for this event will include Gloria Cisse, Janice Habersham, Rhonda Miller, Teddye Gandy, and Supreme Court Judge Verda Colvin. These storytellers will tell personal, hilarious, and heartwarming stories about how they "stirred the pot" and excelled. Tickets for this event are $10 and can be purchased here. Douglass Theatre is located at 355 Martin Luther King, Jr., Boulevard in Macon.
Saturday, November 6th
2021 SCARE 5K (9:00 a.m.)
This race by the Georgia Arrhythmia Foundation will take place at Amerson River Park and proceeds will help with teaching student CPR and donating AEDs (also known as defibrillators) to our community. Tickets for the 5K event cost $25 or the 1 mile SCARE Heart Walk costs $20 and tickets can be purchased here. Amerson River Park is located at 2551 North Pierce Drive in Macon.
South Creek Old Time Family Festival (10 - 5:00 p.m.)
This two day family friendly festival will include rides, games, blacksmith demonstrations, and plenty of unique crafts to buy with live music and food for purchase as well. Organizers Brit Gardner and David Settle are also bring back Redneck Games for this event. Tickets will cost $5 with kids under 10 getting in free. This event will take place on Saturday and Sunday at 2949 Irwinton Road in Milledgeville.
The City of Perry's International Festival (11:00 a.m. - 7:00 p.m.)
The City of Perry Government invites attendees to enjoy international dancing, food, music, and art from more than 20 countries in downtown Perry. Admission is free to this event that will take place at 800 Carroll Street in Perry.
The Festival of Darkness at The Society Garden (8:00 p.m. - 1:00 a.m.)
The Society Garden brings back The Festival of Darkness this year with performances by The Sinister Sisters, fire breathing contortionists who also will be putting on a show in the air. The band Magnolia Moon will be playing music by Black Sabbath. Tickets for this 18 years and older event cost $15 and can be purchased on Eventbrite. The Society Garden is located at 2389 Ingleside Avenue in Macon.
Sunday, November 7th
Cherry Blossom Veterans' Day Parade (3 - 4:00 p.m.)
Veterans Day will be celebrated on Thursday, November 11th and this Veterans Day Celebration event will take place a few days earlier in downtown Macon and include marching bands, military units, and floats. Organizers are still in need of veterans to ride on floats for the different armed force branches. If you are interested you can sign up here. This event will take place at 794 Cherry Street in Macon.