What to do in Macon this Weekend (5/27 - 5/29)
Image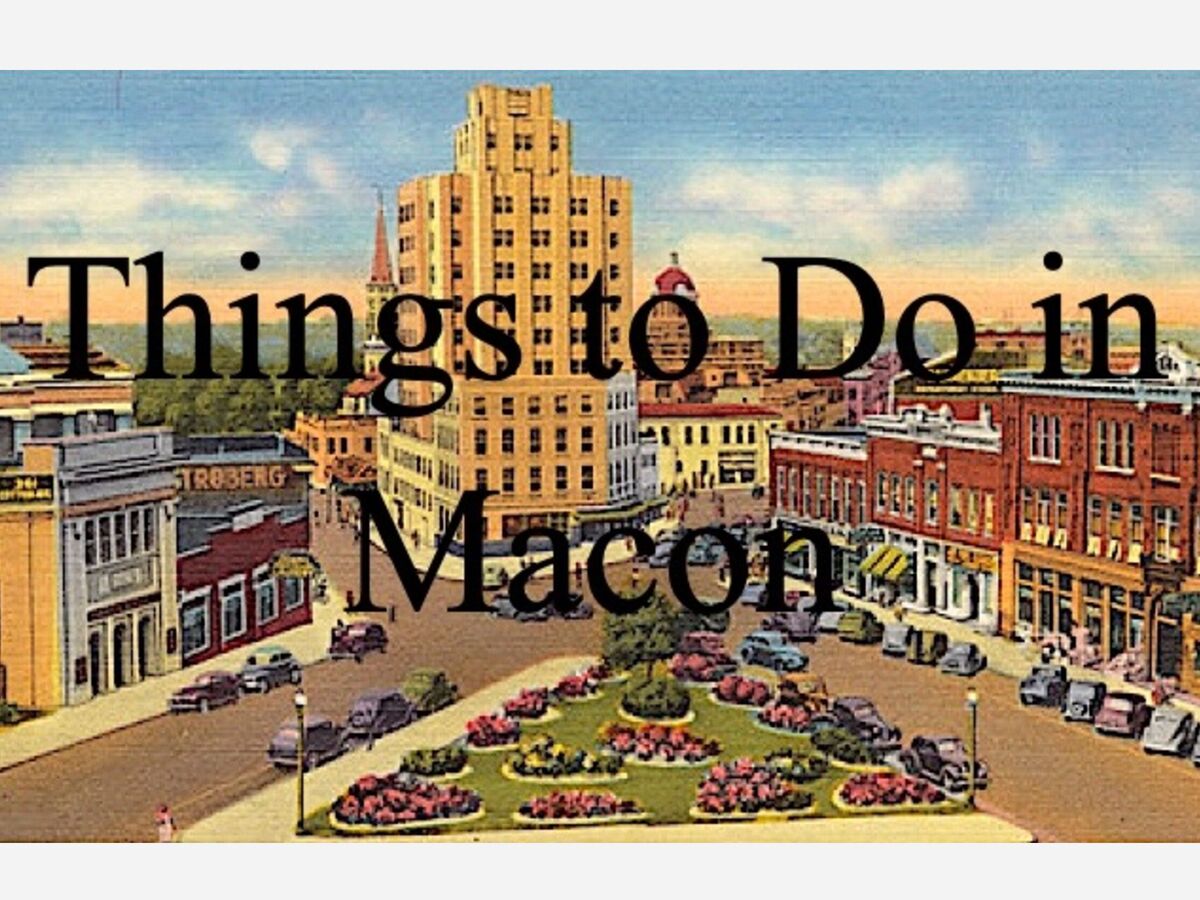 If you are looking for something to do in Macon this weekend, look no further. This weekend there will be multiple live music events (including Macon Pops playing The Beatles' Greatest Hits at the Museum of Arts and Science) as well as fun outdoor events (like Float Daze's Memorial Day Float) and more. 
...
6 things to do this weekend: Friday, May 27th - Sunday, May 29th
Subscribe to our newsletter to stay up to date on local events and things to do.
---
FEATURED EVENTS
Amerson River Park
Float Daze is the organizer for the 7th annual Memorial Day Float which starts at Amerson River Park.
Participants will be floating down the river and also helping to clean it. There will also be meeting on the sandbar in celebration of Memorial Day. [more details]
---
Museum of Arts and Science
Macon Pops are bringing the hits of The Beatles to the outdoor music venue at the Museum Of Arts And Science on May 28th.Audience members are invited to bring their chairs, blanket, food, friends, and family to a night of live music. Regular tickets cost $22 and kids over 5, students, and military members' tickets cost $12 (kids under 5 get in free). Tickets can be purchased on Macon Pop's website.Food trucks, such as Big Chic On The Go, and drink vendors will be selling tasty treats and drinks… [more details]
---
Triangle Arts Macon
Endless LA Entertainment and Triangle Arts Macon present a family friendly festival with "live music, art, kids activities, vendors, games, giveaways, and tons of bikes". 
Free hair cuts will be given out at the start of the festival. There will also be food trucks and outdoor yard games during the event. 
Live music performances will occur throughout the day from DJs and artists such as DJB3, DJ Axel, and DJ Blak Jak (from 9.23) and live music from ENDLE$$ KP, African Americana, The Oddio… [more details]
---
Other Events
Hargray Capitol Theatre
Band members who formed the Gregg Allman Live Laid Back Tour band in 1974, including Tommy Talton, Randall Bramblett, Charlie Hayward, and Bill Stewart, will be performing this Friday night. 
There will be many other talented musicians sharing the stage for this musical event. Tickets can be purchased online and start at $25. [more details]
---
Ocmulgee Mounds National Historical Park
A park ranger will lead this 1-mile guided hike on the Opelofa Trail in the Ocmulgee Mounds National Historical Park on Sunday morning. Hikers will learn more about wetlands ecology and its importance. The organizers request participants bring water and closed-toed shoes. The hike will start at the Great Temple Mound parking lot.  [more details]
---
The Douglass Theatre
The historic Douglass Theatre will host another free Jazz In The Courtyard event this Sunday evening. Trombone Love and One Love Entertainment will provide the live jazz music. The front plaza of the Douglass Theatre will become an outdoor music venue for this event. Participants are encouraged to bring their own chairs. 
[more details]
---
Do you know of anything else going on this weekend that you are excited about? Let us know in the comments below. For more things to do, or to post your own event, visit Middle Georgia Times' Community Calendar.
---
---